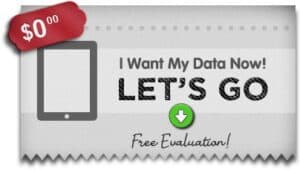 eProvided reveals their Restoration SD Card service. Because a microSD or the larger SD formats fail. Hence, many of us depend on Micro SD cards today. Accordingly, we don't expect a broken SD card to get in the way. If we go vacationing, we use digital cameras or smartphones to chronicle our trip. We show family and friends pictures of a new baby, pet, or purchases. Furthermore, we might want to share photos of our new car. We snap pictures on our cellphones or tablets and upload them to social media. Specifically, if we chose to transfer photos, we remove the flash card (SD card) and connect it to another device. We take such convenience for granted. Yet, we only notice how wonderful these options are until a problem arises. We are here to help.
SD Card Restoration & SD Card Recovery.
A 'Restoration SD card' service is available at eProvided. eProvided is one of a few companies across the globe able to expose Micro SD cards that are broken in half. Also, servicing cracked SD's and any type of circuit failures. For instance, we run data bypasses using electronic Pinout strategies. To clarify, data recovery specialists will tell you files on SD cards are not recoverable. In fact, they say it's unrecognized by the computer. In conclusion, "it can't be recovered". eProvided knows better. We've created proven expertise allowing for direct connections into MicroSD card flash memory storage drives. With this direct connection, we extract & remove data via the microscopic 'veins' of the printed circuit board (PCB). To put it another way, eProvided's Restoration SD Card service has you covered.
About Broken SD Card. A No Fuss micro SD Recovery Service.
There are countless reasons. MicroSD cards do experience performance issues. Physical damage or power surges can overload micro SD and standard SD cards. Now you fear all your files stored within are in danger of disappearing forever. Some will just toss their SD cards and accept defeat. This is a huge mistake. You can access your SD lost files even when the memory card's not recognized. Sound complicated? Don't worry, we know what to do. We'll ensure we recover your broken SD card data with little fuss. Broken memory cards have tiny internal circuits. Our engineers will recover your broken micro SD quickly. Above all, our recovery service costs are minimal compared to other professional file retrieval services.
Take Care of your SD Cards.
Take excellent care of your Micro SD cards to prevent corruption. It's easy to prevent Micro SD card recovery service. To help you keep them operating at their peak, we've put together a list of advice.
ONE: Don't use your Cards when Problems Occur.
If you receive a card error message, don't keep using it, you could cause damage and corrupt any data stored on it. The cause is simple, it's best to get it checked out by professional data recovery experts.
TWO:  Avoid Overloading Cards.
While many of us may be guilty of storing too much on our Micro SD cards, you should really avoid it whenever possible – some may begin to experience performance issues if you fill it to maximum capacity. Stay on top of the amount of space you've already used, and delete media backed-up elsewhere. Try not to use more than 85% of the microSD card for best performance.
THREE: Transfer Files to Additional Storage.
Do you keep precious files, beloved photos or documents on your phone? If your smartphone's SD card becomes damaged beyond repair or recovery, you'll lose your photos. Make sure you back items up to your computer, or to external hard drives. To repeat, you can rest knowing you have them elsewhere.
FOUR: Always Choose Wisely
When buying SD cards, make sure you buy the best you can within your budget. Pay attention to class ratings and the card capacities. You don't want to end up with a card unable to process the speeds your apps demand. Seek expert advice before you buy. There is a ton of information on the web to help understand.
Whatever happens to your Micro SD card broken in half, trust eProvided to recover data you lost. Because, we use cutting-edge techniques and methods to retrieve the files you fear lost.
Need More Information? Call Toll Free: 1-866-857-5950.