NAND Data Recovery, NAND Repair.
Require NAND data recovery? NAND memory technology is everywhere. It's used in many storage devices. We all use USB flash drives, micro SD cards and SSD's. NAND flash has created breakthroughs in the way we use files and data. NAND Flash microchips store all our information. Chose eProvided for NAND recovery on any device. Call us today.
You can find NAND technology in today's laptops, iPhones, iWatch, iPads and USB sticks. It's utilized as a primary storage medium in digital voice recorders & smartphones. Solid state drives, M.2, NVMe devices, digital cameras, and portable hard drives all include it. Today, everything uses NAND flash memory. eProvided's one of a few companies with the know how to recover NAND data. Tackle NAND data recovery, call eProvided. Files & documents of any kind, from any device, become recovered daily. Also: recovering data from Solid State Drives.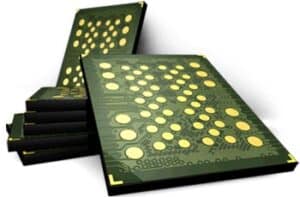 Click To Discuss
Your NAND Problem?
---
eProvided recovers data from formatted, overwritten, or SSD drives which experience power failure. No drive letter recognized by your computer? This is when you need eProvided.
The process of recovering data from SSD drives is complex. You need to reconstruct and reassemble the small NAND Flash microchips. eProvided first dumps data from NAND wafer sets. In the end, these NAND dumps are then unscrambled by algorithms. This happens with external hard drives as well, not just hard drives on a computer. eProvided has a high success rate with NAND recovery cases.
NAND Flash & SSD Data Recovery.
All SSD Drives use NAND technology. NAND Flash microchips are part of the process of reconstructing data from "Data Dumps". In short, data dumps come from more than one NAND Wafer. Dumps become unscrambled and complex algorithms sorted out. eProvided utilizes a process that takes scrambled NAND files and reassembles them. In the end, one single disk image remains. This allows eProvided to recover NAND files in their original state. This exclusive NAND recovery service is a breakthrough in file and data recovery. Also, external USB hard drive data recovery is possible.
Hard Drive Recovery FAQ
Turnaround time? Typically, 1 to 3 days (or less) upon receipt of damaged SSD drive at our lab.
We can recover data on drives which have overwritten data or have been formatted.
Rush service for NAND recovery is available (see our form for instructions & pricing).
We do not charge a recovery fee unless we recover data that you do not already have.
We charge only recovery fees based upon the damage type of your SSD hard disk drive, see our pricing page.
We can recover files from SSD drives that are no longer recognized due to extreme disk damage.
We can perform NAND chip replacements, circuit replacements, and repair any internal damage.
We can perform NAND Data Recovery. A process where we directly access NAND memory chip banks.
eProvided can Recover and Fix your Corrupted Files, Data, and Images.
eProvided is your number one recovery service worldwide. All your lost data problems have solutions. And, if files become corrupted and your hard drive becomes damaged, we will recover all your data. We recover files and digital images from any device. Also, our international hard drive data recovery service has been producing success stories for over a decade.
CompactFlash and Hard Drive Recovery.
Our recovery service applies to SSD drives, SD cards, and Memory Sticks. All in all, any medium that stores data. eProvided technology enables us to recover photos, files, and data on any device. We recover data from any medium that appears as a drive letter or stores data. Leading file recovery companies use eProvided hard drive recovery services! Thus, eProvided acts as the recovery lab for large firms. We work behind the scenes to recover data for many large organizations.
Have data, images, or files that you've lost, or any type of damaged hard drive that needs to be recovered? We're ready and more than capable to help you. Follow the steps below to begin.
Click the "Start Your Recovery" button.

Fill out the form and ship your device. We'll show you exactly how to address your shipment after submitting the form.

You can track your eProvided order status in REAL TIME and check your case status anytime, day or night.
eProvided can recover data, files and images from any brand or type of storage drive.
eProvided holds an ongoing 95% average success rate in file recovery. We are the most trusted name in the file recovery industry.