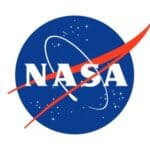 Success, Flash Drive Recovery on NASA's Broken Memory Card, Submerged in Salt Water.
MicroSD, M.2 SSD, USB, Hard Drive, Cell Phone & SD Card Data Recovery Services
Have a memory card broken in half? Have a broken or cracked microSD? Damaged USB flash drives and water-damaged smartphones are recoverable. Fill out a form today to recover images from any broken SD card with our memory card recovery services. Devices that are not powered on still have a chance at successful data recovery. As well as deleted texts, photos, and corrupted devices. Speak to a live engineer today. We service people around the world every day for over 20 years!
Damaged data and corrupted hard drives stress people out. You don't have time to recreate your files. You've lost data on a flash drive, USB hard drive, microSD card, or USB thumb drive. Ship your device to our data recovery company. Allow eProvided to recover your lost files. Stop worrying about damaged or lost data.
We manage M.2 SSDs, Micro SD card recovery, PCIE SSDs, hard drive recovery, and flash drive recovery. We have low-cost ways to bypass emotional impacts of losing data, photos, and files. eProvided is a top data recovery company globally. We handle cases globally.
Recover Data On Broken Or Cracked Storage Devices
See the four steps below to recover your lost files, images, documents, or data. Damaged, bent, broken, corrupted, salt water damage, fresh water corrosion—we manage all data loss scenarios.
Ship Us Your Device

Mail your damaged drive to us. We'll do a fast & free evaluation to understand your problem and get your files recovered & back in your hands.

Confirm Your Price Quote

After analyzing your device for free, we'll call you to discuss the best solution possible.

Get Your Data Recovered

Turn around time usually is 2 to 3 days after a quote is confirmed with you.

Recovered Data Delivered

Two ways to get your data we recover: Instant download, or new storage device.
Data Recovery Success Stories
Micro SD Card Recovery, USB Drive Failure, HD, SSD Or Smartphone
Get a FREE EVALUATION and affordable pricing, complimented by the fact we are successful in file recovery 98% on average. What's best? We only charge recovery fees if the recovery of your files is a success.
We know our customers worry about lost data. Stop worrying. There's little our data recovery experts haven't seen in the past. In fact, before you trash your damaged or broken smartphone, let our MicroSD card recovery engineers work their magic. eProvided saves you the heartbreak of having to start from scratch. Recover deleted files or all file types 100%. Check our Data Recovery Blog for advice, tips, and facts about damaged file storage devices. Get your files back today!
We'll recover any type of data from any destroyed device in any condition. Likewise, we manage dropped drives, broken hard drives and memory cards broken in half. The focus is recovering lost data or damaged files. Finally, recover files from cracked, bent or water damaged drives. In the end, we'll retrieve your lost files with no fuss.
Questions? We provide answers. Call 1-866-857-5950 toll-free. Chat live with an experienced customer service file recovery engineer. To begin a file recovery case, look for the 'start your case' button at the top of our pages, or in the dropdown.
Micro SD Card Recovery & Storage Device Retrieval Service
microSD cards experience increasing demand. The same goes with smartphones & M.2 SSD Drives. Micro SD card recovery has become our most popular service. We offer a complete array of data recovery options:
eProvided handles file retrieval cases worldwide. We also offer Las Vegas computer repair for laptops, desktops, etc. eProvided is your one-stop solution for all of your technology needs. Need a clean room? Have data recovery problems not listed? We'll accommodate you with any data loss issues. Have any Questions, Please Call Us.
Data Recovery Services for Broken, Cracked Micro SD Cards
There is a common belief that data on a broken Micro SD card becomes unrecoverable when the device no longer recognizes it. Our data recovery process includes a specialized technique known as data bypass, which involves utilizing a Pinout strategy. We tap into the neural network of your SD card or microSD, even if it's cracked. It's like brain surgery. We extract data through the unit's synapses. Bent or broken memory cards do have a chance. eProvided, we are here for you.
Most digital storage devices use microSD cards or flash cards as their main form of storage. Also, this includes smartphones. We have a 98% percent recovery rate when advanced methods are used on devices fitted with SD cards. In fact, we are one of the few companies in the world with the capability to expose the circuitry inside a micro SD card.
Common Symptoms Damaged Storage Devices (Hard Drive, Flash Drive, SSD, Smartphones)
Bent USB Drive
Hard Drive Clicking Noise
Virus Damage
Deleted Files
Broken SD Card Data Recovery
Recover Data iPhone

Hard Disk Failure
Water & Flood Damage
Deleted Partitions
Corrupted Files
SD Card Broken in Half
Smartphone Data Recovery

Fire Damage Data Recovery
Physical Damage, Cracks
Boot Disk Failure
Cracked microSD
micro SD Card Broken in Half
SD Card Recovery
---
USB Data Recovery Services
The USB flash drive has recently become the go-to storage drive. And thus there are many varieties of flash drives. Many make the false assumption that when they become damaged, the data's gone forever. Our file recovery professionals have retrieved data for countless clients. eProvided temporarily repairs damaged flash drives before the data's extracted. Recovering data from USB flash drives and microSD cards is our most popular service. Recover crucial files with our data recovery services.
Recover USB Flash Drives
Recover USB flash drives when you must keep your files. Data loss solutions when you experience broken USB ports or deleted files. Also, get files restored due to broken casings, fire damage and water damage. Additionally, we handle file loss due to virus-damaged drives. Have you broken your flash drive and need the files retrieved? In the end, recovering lost files or lost photos is painless. We handle these issues. In fact, you'll have your data recovered in no time. Call eProvided to get started. We provide a free evaluation upon arrival.
"Oh No! My Pictures!" – Digital Image Recovery
You might use a smartphone or a digital SLR to take photos. The thought of losing them can be devastating. On most cellphones today, images reside on Mini SD cards and microSD flash cards. Images transfer to computer hard drives via a USB flash drive or wireless connection. We are capable of recovering lost images from any storage device, including your smartphone, cell phone, or camera.
Cameras and smartphones are getting more complicated every passing year. We routinely receive calls from clients who accidentally deleted cherished photos off of a flash drive or Micro SD card. Losing the photos from your wedding day or your child's first steps can be heart-wrenching.
We can recover lost images under almost any circumstance. Our Micro SD data recovery service will retrieve missing photos from a dead or damaged smartphone, with an Avg. Success rate over 98%. We not only offer hope, but actual results. Many people share digital photos using a USB flash drive.
SD card recovery is common. If you're facing such a problem, eProvided has you covered. SD card recovery it's critical for those who've lost important data on damaged SD cards. SD cards can bend and suffer corruption. We have specialized machines to recover data from extremely damaged memory cards.
Do you have a broken USB flash drive? If your thumb drive becomes broken, bent, or stops working, our flash drive recovery and repair service will solve the problem. It doesn't matter which type of storage device your digital photos reside on. Our recovery experts will retrieve your files.
Put your worries to rest by calling eProvided. In every case we've seen, we've been able to help clients recover irreplaceable personal photos and lost data. We have the technical expertise to find, repair, and recover lost files from any storage device, no matter the condition or age.
Best Data Recovery Company & Service
At eProvided, we set out to be the Number-One data recovery company in the world. Our success drives our ability to stay abreast of technological trends. We, always develop procedures to improve data retrieval in innovative and effective ways. Indeed, when other companies say, "There's nothing we can do," we say, "No problem." In the typical scenarios where smartphones become damaged, technicians will perform Micro SD card recovery. We retrieve lost data, including contacts, important files, digital photos, and text messages. We also offer rush and advanced data recovery services, along with flash drive recovery, hard drive recovery, and a host of other recovery and repair services. Why choose us for digital image recovery and flash drive recovery needs?
Why Choose Our Company?
Free Evaluation — Our cost-free diagnosis means absolutely no risk.
98% Success Rate — When dealing with SD card recovery.
Payment Promise — You only pay for our recovery service if it's successful
Affordable Prices — Our prices are reasonable compared to recovering lost files on your own, or losing photos forever. The cost of our flash drive recovery or SD card data recovery process is affordable.
All Is Not Lost — Contact Us For Any Data Recovery Needs
If your cell phone ended up submerged in water, or you need data recovered from a flash drive, computer, or other device, our experts can help. We have seen it all. No matter what type of digital recovery you need, we have affordable options to save you the disappointment of losing valuable data. Contact us or chat with an online representative. Ease your mind. We've been recovering data all around the globe since 1999, and we can do the very same for you. And, no matter your data retrieval needs, we'll provide fast and reliable service.