What happens, when you discover you have a micro SD card broken in half? Ultimately, you need broken micro SD card recovery. First, you'll want to dive into the mechanics of this post. In many cases, you have obtainable options & solutions to help with your damaged photos. Being expert data recovery experts, eProvided walks each customer throughout the process.
micro SD Card Broken in Half?
There are many ways a microSD memory card can cease to function. By and large, users discover cracks, chips, snaps, and bends. Firstly, these storage drives are not as tough as you think. SD cards usually suffer from user error or bad workmanship. Do you have an SD card snapped in half? Accordingly, micro SD recovery company eProvided will discuss these all below. There are many solutions surrounding a data loss situation.
What's a microSD made of? How are micro SD Cards Produced?
Memory chips used to make micro SD storage consist of silicon. And, silicon comes from sand. Ultimately, the process of taking sand and creating silicon involves melting. Then, cutting, polishing and grinding creates a finished memory chip. Silicon becomes compressed and cut into integrated microcircuits. These NAND memory wafers are less than 1/40th of an inch. They're pressed into integrated circuits using complex machinery. Furthermore, there are breakthroughs each year. The size of data a microSD can store is growing fast. In 2022 Sandisk & PNY manufactured a 1TB microSD. How do I know if my SD card is integrity ridden? They store a ton of data. But, with all this data, things can go wrong. Recovering files from SD cards is an option in case the SD card becomes corrupted.
Causes for an SD Card Broken in Half?
In the end, the SD card is damaged because of human error, rough treatment, and sloppy removal. A broken memory card chip comes as no surprise to data recovery engineers at eProvided. Often, consumers insert the SD card incorrectly, or apply too much force. Be careful here, be sure to insert the SD card properly inside any external card reading device. If you're having difficulties inserting a micro SD card, stop. With this in mind, a micro SD card broken in half will need professional data recovery services. Call today to speak to a live engineer.
How do Photographers go about Recovering Data from a Broken SD Card?
File retrieval options are available. Accordingly, a broken SD card recovery company can assist in handling any damage. For immediate questions in recovering your files and images call eProvided: 1-866-857-5950. You need to carefully package your microSD in bubble wrap and send it to eProvided. The turn around time can be less than 24 hours. In fact, eProvided customers are from all around the world. Basic recovery, under $150. Types, SDXC, SDHC, ImageMate Pro, ImageMate Plus, Ultra, Ulta Plus, Sandisk Extreme, Extreme Pro, etc. If they become more complicated eProvided will call you in advance after a 100% free evaluation.
In addition, it helps to have a description. Describing the color of the bride's gown helps. Furthermore, were the photos taken outside, inside? eProvided sees mishaps often, mostly if there's no organization of which cards are used and for which shoot. Explain to the expert you call what was lost. Photographers must keep track of which card stores which particular photo shoot.
Finding a micro SD card broken in half you sent us will first be checked under a microscope. It may be said, photographers and seasoned professionals working in the field of photography have it the worst. Micro SD cards and SD cards are both widely used in the photography industry. An SD card broken in half during a wedding photoshoot is common.
Lastly, photographers use a lot of micro SD cards. The amount of data that needs to be stored is important. Thus, wedding photoshoots require a lot of data storage due to the number of photos taken. It's not uncommon for photographers to come across a broken SD card during a wedding photoshoot. Even if the SD card is stored properly, it's still susceptible to damage. This is why photographers bring multiple SD cards to every shoot. This ensures they have redundancy in case of anything unexpected.
Broken SD Cards, Unrecognized SD Cards?
You plug in your microSD memory stick and nothing happens. Alternatively, your card reader does not recognize your SD memory. Be very careful. You might be using the wrong type of card reader. If you force the micro SD card it might break in pieces. All things considered, there are many card reader manufacturers. Each card reader is different. In addition, card readers have numerous slots for reading memory sticks. Read the insert that came with your product. It is usually inside the box on any new product.
Accordingly, notice which slot opening is which. You should have a microSD slot. In many cases, you will also have a standard SD slot. You might also find a CompactFlash slot. Be sure you know what is what. Do not use the wrong slot. For this reason, read the pamphlet. Some slots are large, some are small. A micro SD card broken in half will result if forcing it in a slot too small.
 
microSD Card Corruption & Unrecognized Media Cards.
Have a micro SD card that's corrupted out of nowhere? Ultimately, SD memory cards and micro SD storage drives fail. This can happen at any time. You might be in the middle of a photo-shoot or saving your files after a gig at a wedding.
A broken SD card is terrifying for any professional. Arguably, engineers have to be savvy. Engineers walk a fine line. They have to appear like a psychologist and file recovery expert. It's no laughing matter. In addition, during the initial phone call, being a good listener will benefit both parties. Once corruption inside of a microSD takes place, the user must immediately stop messing with the card. Thus, any tampering at this point can cause much more damage. A cracked micro SD card can be the result. Call a professional file recovery company.
micro SD Card Broken in Half. microSD Cracks Vs. microSD Bends.
The infamous microSD adapter. You insert a micro SD inside a standard SD shell. Thus, allowing for a standard SD card slot to read a micro SD card. Don't force the smaller of the two inside the adapter. Users become confused and plug the smaller microSD inside improperly. At this point, they insert the combination of the two incorrectly inside a camera. In fact, they might improperly insert it into a card reader. By and large, avoid this. You could have an SD card broken in half doing this haphazardly.
Accordingly, cracks caused by accidental misuse are more destructive. Cracks destroy the silica inside a microSD card. Depending on where the silica crack takes place is important. Only a professional with a microscope can determine the severity of a cracked micro SD card. Avoid a micro SD card broken in half. You will want to get your SD card to a professional ASAP.
microSD cracks ruin your data integrity. Bends can dislocate hair width traces inside the board. As a result, bends in a micro SD card have a better chance at file recovery if they become broken. A bent micro SD card should be sent to file retrieval experts.
Need your cracked micro SD card analyzed? eProvided has a form to begin microSD file retrieval service. See link at top of page to begin. It takes 1 minute or less to complete the form. Data recovery company eProvided has a 100% free analysis. This free analysis takes place with every case received.
micro SD Card Problems, Cracks or Broken microSD Connections?
Each day professionals take millions of new photos on SD cards. Ultimately it is user error that creates damaged micro SD cards to fail. When eProvided has a new case arrive, we first put it under a microscope. This is the only way to see where the crack or bend has taken place. At the same time, many cracks happen on the surface. Furthermore, a crack can be between the board and the epoxy top layer. If the shell separates from the NAND chip on the microSD eProvided can bypass the trace.
micro SD card broken in half.
Suffering from lost or corrupted text files or even voice recordings. eProvided has you covered. Your smartphone stores photos, text files, music and contact lists in an address book. Corruption of any kind can render your cell phone useless. Much of the time a micro SD card broken in half is the culprit. Despite this, a broken micro SD card is easy to identify, the card will be visibly cracked, chipped, or broken in two.
Broken micro SD Card & NASA.
All things considered, each case if completely different. As a result, it's almost impossible to guess costs or the likelihood of a success rate. You don't want your micro SD card broken in half. For this reason, a broken micro SD card must be in a lab environment to discover damage severity. Broken SD card photos or files have to be recovered. Engineers are not successful with every single case. As a consequence, we take special care in each case received. A memory card broken in half can store crucial data.
eProvided has recovered files for NASA's Helios mission. Talk about stress. In many cases, we might be under more pressure than you. eProvided understands how important your files are. eProvided, now in business for over 20 years. We strongly believe, like you that your files must be retrieved. In fact, take a look around our site for our success stories. You can also look up on Google "eProvided NASA".
microSD Cards in  Android and IOS Smartphones. Broken SD Card Recovery.
micro SD memory stores important data when used on your smart phone. Let's discuss the Android and IOS platforms. Apple's iPhone includes a microSD slot, or two. microSD problems on smartphones with lost data & photos happen to many smartphone users. Ultimately, just about everyone has tossed out their landlines. Less tech-savvy folks don't know a microSD card resides inside their smartphone. Ultimately, when a bump in the night takes place they have no idea people like eProvided exist. For this reason, I hope you share this story.
Need an Expert Witness for a Data Recovery Court Case?
Many cases received at eProvided deal with court cases. Damaged or broken cellphones by a girlfriend or X are common. eProvided handles expert witness testimony. Cracked mircoSD cards stay a primary problem for consumers. So, an expert witness for data recovery can be helpful.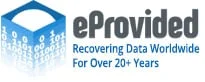 If you have a broken SD card you might not realize it is the cause of the smartphone failure. A memory card broken in half has a chance of recovery. Smartphones have small components. These components are not as small as the inner guts of a microSD. All things considered, it is close enough in size. If your phone fails, take out the micro SD located inside. Above, an image for the less tech-savvy to locate it. This is just one example. Some smartphones need the case removed, then slide out the micro SD card.
Is DIY micro SD Photo and File Recovery Advised?
Most data recovery experts will agree. All things considered, do not attempt to recover your files on such tiny storage devices. At this point, your chances of making matters worse is now. As a result, your best option is to contact a professional file recovery service. Having an SD card broken in half or bent leaves zero options for DIY. Chances at recovering lost documents, music, etc. are somewhat decent. Be sure to immediately contact a pro when your SD card has damage. Arguably, your chance at destroying everything you need increases doing it at home.
Why is my micro SD Card Getting Hot?
If your SD card overheats or is hot to the touch, stop using it. In addition, take the card out, put it in a protected shell and call a professional. You don't want a micro SD card broken in half. If you keep trying to get it working, it will get more damaged. At this point, the tiny wiring inside the microSD card's severed. You are also experiencing tiny damaged fuses. In fact, the size of the damage on a fuse could be as wide as one half a human hair.
Keep in mind, memory storage drives like this can be 512GB. Therefore, if you used up all your space and the files are important, you have a ton to lose. Be sure to backup all your files regularly. If you have a micro SD broken in half, you will feel much frustration.
Backup Your Data!
You can prevent having a micro SD card broken in half. Everyone needs to backup all important files. There's plenty of 4-6TB external drives today for Under $175.00. Thus, get one. And, be sure all your important photos and files remain backed up. In many cases, you will feel like a hero if you did this. Be sure to look for a USB 3.0 or USB 3.1 backup drive to save your files. These drives save and transfer files ten times faster. Be sure you have a USB 3.0 port on the machine to connect your new drive to.
Newer machines, build after 2014 usually have this port. In addition, a 512GB microSD card might not work inside an older smartphone. Call your support line for specs on your device. Ultimately you won't buy something you don't need.
eProvided, mentioned in Popular Mechanics Mag. eProvided consults with NASA ongoing, for future MARS mission plans. And, in business over 21 years. Clients list: ARMY chief of Staff, The White House, FBI, Jet Propulsion Laboratories, NASA and more. Toll Free 1-866-857-5950.