eProvided Is Trusted By Many Creditable Organizations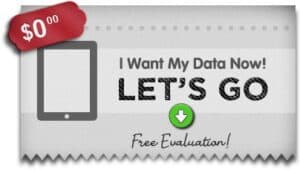 eProvided's founder Bruce Cullen handles data recovery for The Department of the Navy Chief of Staff, US Special Agents, NASA, Helios mission, Mars mission, JPL (Jet Propulsion Laboratory & NASA Goddard Flight Center), US Bio-terrorism, The FBI, and The White House. It's an honor to work with such organizations.
eProvided doesn't charge NASA for services. Bruce holds the highest regards for NASA and it's contributions for humanity. What is most important is the data recovered. Currently eProvided's working with NASA again in 2023. "It's amazing, the James Webb telescope. For the first time, we have the capability to explore distant solar systems & discover exoplanets. This, a truly remarkable milestone in history. Let eProvided help with any situation you find yourself. eProvided's team of experts have over 20 years of experience in recovering lost data from any type of damaged storage. Bruce is also an internationally recognized music producer signed with Tiesto's record label. Listen to Bruce Cullen's tracks on Spotify.
Our file retrieval services help touch many lives along the way. From SSD drives to cracked microSD cards, M2 SSD's, CompactFlash, SD cards, voice recorders, Cellphones, USB flash drives & more.
Cases eProvided Worked On With NASA
NASA's Helios Mission File Recovery

In 2003, the Helios spaceship built by NASA crashed into the Pacific Ocean. It remained in the ocean for about sixty days. eProvided file recovery was hand delivered the water damaged CompactFlash cards and recovered the data for the Helios mission. Salt water damaged CompactFlash cards have a chance too. No extremely broken memory device is too difficult. Read more about the Helios crash into the ocean here.
NASA's Future Mars Missions Assistance

eProvided consults NASA on the best ways to use SSD drives & microSD cards on future space missions. Also, micro SD recovery consulting for flight tests. eProvided's proud to be involved with damaged microSD tests with JPL. Bent or broken flash drives are recoverable. Mars missions are important to us as a data recovery firm. Are you a Government agency & need file recovery solutions? eProvided manages data recovery worldwide.

eProvided assists JPL's Data Glitch on Mars
The Mars Rover broke down on Mars due to a "Data Glitch". eProvided was called to consult NASA on how data's stored via algorithms created by surface mount controllers. Damaged NAND flash memory wafers were the culprit. This lead to corrupted data uploaded from the Rover back to Earth. eProvided understood the cause & provided memory restoration solutions. Read more: NAND wafer data glitch.
USB Drive Data Recovery Success - Puerto Rico
To eProvided Staff
My name is Luz B. (Client # OWL***) and I'm writing to give the eProvided.Com company many thanks for the great job that they did recovering the files from my USB drive. Here in Puerto Rico, I have lost all my hope for recovering these data. Three persons tried to help me and fail. Then, I searched through internet and found your company, eProvided.Com. Your company was my last chance ;and I made the best decision of my life. YOU DID IT!!!!!!!!!! I am very pleased with your work. I will be your greatest advertiser here in Puerto Rico, and also I will be your customer for the rest of my life. Thanks to your work, I can graduate from my epidemiology training in December!!!!!!
Thank you all very much and many blessings to you and your company!!!!!!
Luz B.
Satisfied and Happy Customer from Puerto Rico
NAND Data Recovery: Damaged USB Recovery - United States
eProvided,
I wanted you to know we received our DVD with the data that you recovered. I've been able in the past to recover data from a CD and DVD that was damaged. Our non-profit has been setting up newly donated computers to be used in our operations, including putting new hard drives to work. Normally, we maintain copies of all files. We had one drive that was getting ready to crash, we transferred 2 GB's of data to a flash drive, so we would have them in case the hard drive crashed.
I never got an opportunity to move the data off of the hard drive before it quit working. When I got to adding the information from the USB drive, it no longer worked. This drive held tons of data for our non-profit, disaster relief operations, images and more. I spend days attempting to recover the data from this USB drive with no results. I searched the internet looking for a company that might be able to save this data. After looking at several, I kept being drawn back to eProvided.com. I was excited that we might be able to get the data back. We sent our USB drive to you.
After you received it, your company informed us that the basic recover would not work. My heart fell to the ground. Not knowing if the data could be rescued was painful. We communicated back and forth, and you worked with our organization to get to where we felt we could get the data retrieved. Your company was a God send to us. The data that was on that USB drive contained all kinds of data. To some people it might not have been worth the price of recovery, but to our organization, the value of that information was worth more than what it cost us to get it retrieved. Your service was worth every penny.
eProvided is a file recovery service we recommended to anyone needing recovery of data from any type of data storage device. We have included on a link on our main website, Southernrescue.org and will be included your link on several other sites we operate. In the future, if we are unable to recover data ourselves, you will be the company that we contact.
Keep up the great work! I look forward to working with you in the future, hopefully on a non-recovery basis.
Thanks for the help.
Chris Hodgdon
Chief/President
Southern Search & Rescue, Inc.
Kaufman County Amateur Radio Emergency Service, Inc.
Cracked microSD card File Recovery Service Success
Dear E-provided; In June 2008 I had a recent need to utilize microSD recovery services provided by your company. I was in a pinch and to lose the work-related files that were on a damaged microSD drive AND a USB drive, would have been disastrous, to say the least. I contacted you and a technician returned my call within 10 minutes. Soon after getting the details about costs, process, etc., I sent my broken USB flash drive to you. Within 24 hours after receiving my drive, your company miraculously was able to restore and recover the lost data that I had written off as gone. All I have to say is AMAZING! Both the level of personal attention given to me by Bruce and the ability to recover what was mission critical. Bruce was professional and understood my situation and was able to put me at ease. I had every right to be nervous, but his calming and reassuring words helped keep me positive. I will recommend your company to everyone and will definitely use your services if the need ever arises again. (let's hope not though) Harun Simbirdi Chief Operating Officer Medical Research Institute 444 DeHaro St. San Francisco, CA 94107
Damaged Solid State Drive Recovery
Thank You for recovering my pictures from a once in a lifetime trip to Italy. My M2 Solid State Drive Failed. I had given up all hope when I discovered your site on the Internet. I am ecstatic with joy and knowledge. I can now use over 900 pictures again. Others had told me there is nothing I could recover, and no pictures were on my digital SSD external drive. THANK YOU!!!!!! I will recommend your solid state drive service to anyone having such a problem. Turn around was fast. Of course, you may use this e-mail as you like to endorse your recovery ability. THANK YOU Again. Leonard Antonik - Chesapeake Virginia
USB Disk Recovery - Digital Image Recovery - Data Recovery for Lost Files
Dear eProvided.Com
I have to be honest with all of you, I have had mu own personal computer since 1982 (couldn't afford it in 1981 when the original IBM PC came out). I've put together hundreds of systems. I know DOS fluently (that's a scary statement), I've programmed in many languages. I know generally that overwritten files are usually history, and I was VERY skeptical when I got your e-mail saying the images were recovered. I will certainly wholeheartedly recommend your services. But WOW! It's one thing to recover deleted files... but to resurrect overwritten images is nothing short of amazing. My wife is happy that her trip to Europe isn't just a fading memory. I'm out of the doghouse thanks to you.
Eric W.,
Tucson AZ.
Data Recovery - USB Jump Drive Recovery Paris France
Dear eProvided.Com Jump Drive Recovery
Well these days all types of data is stored on USB jump drives or hard drives. I lost my data, of course, on both of these types of devices. eProvided was courteous, efficient and thorough in getting all my data (not some) back on both drives. It goes a long way when one company can provide recovery services on all the new devices available today. If you need a hard drive recovered or a memory stick, heck even a DVD recovered, this is the place I trust with my missing data. No one can do this type of service faster or any better, this is for sure. - Merci beaucoup pour vos services.
Jim Westinghouse
Global Commerce Data Mining Innovations
USB Data Recovery for Lost Picture Recovery - Poland
Dear eProvided Data Recovery
When you folks told me you can access the chip level of any storage device like my USB Stick to recover data, I was amazed and figured we would give your company a try. We needed microchip USB Flash Card Memory repair and nothing less. You were faster than even we thought. If we need any more flash drive recovery services, we will let you know. Thanks for having such a valuable service where I could recover data when in Europe and have the data back in my hands via download anywhere on earth, even Poland, amazing!
Biology Department
Politechnika Krakowska
Data Recovery - Lost Image Recovery - USA
Dear eProvided.Com
I have downloaded the images you recovered, and they are fine. Thank you for providing this service - you delivered what you said you could, quickly and easily. There's nothing better than that. I will absolutely recommend your service to the photographers that I know, both pro and amateur. Count me as one extremely satisfied customer!
I've been in the graphic arts for many years, and have dealt with many systems where large amounts of client files and production files are stored, and when you lose data that requires significant amounts of time to reconstruct, you really appreciate the ability to recover that data. It seems like you have a similar appreciation. It becomes especially significant when the data are photos, since often the moment in time cannot be reconstructed, as was the case with my files.
Thanks again, and best wishes for continued growth.
Keep me updated on your company!
Thanks!
Jim
USB Data Recovery From Water Damage
eProvided
I rarely find companies today that have an easy method to reach someone human, let alone even a phone number. I was referred to you from an article I read in a technology magazine. Your company had helped recover critical environmental data for NASA's Helios Mission that had crashed into the ocean and sat for at least a few weeks under salt water. I wanted to thank you for the advanced microchip repair - USB data recovery surgery that was performed on one of our USB thumb drives. The advanced USB data recovery process you have was smooth, and you were always at the other end of the line when we needed status checks. I hope you manage and teach many others in business, as we need many more people like you guys today.
Sergeant Jones
Milford CT.