Jacksonville Data Recovery
Do you have a cracked microSD card that has caused you to lose data? Or, do you have a corrupted micro SD card, USB flash drive, M.2 SSD, or smartphone that has caused you data loss? If you've lost data from any storage device, eProvided can help you recover it. Have a broken SD card or unrecognized USB flash drive?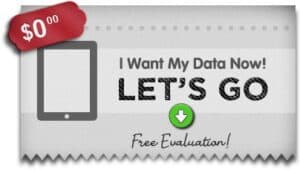 Data recovery professionals at eProvided recover files you've lost or damaged. All in all, you have a solution. Please call 1-866-857-5950, we'll get your files back.
micro
SD card broken in half
? eProvided is your one-stop solution. Specializing in flash drive recovery to Micro SD card recovery.
Cracked micro SD cards
are common. Thus, eProvided offers affordable pricing to retrieve valuable photos and lost videos. Of course, data loss you can't live without includes texts, damaged files or contacts lists. We can recover damaged files, lost files, or corrupted data from any device, regardless of the type of device. Need smartphone data recovery? Surely, we cover that as well.
Jacksonville Hard Drive Recovery
eProvided is a premier Jacksonville data recovery company. And, we recover any type of lost data from any storage device. eProvided will recover files even if broken, corrupted, or damaged. Experienced fresh or salt water file damage? To sum up, we offer a
free
evaluation and boast a success rate of 98%. Further, contact eProvided to talk with our experienced Jacksonville file retrieval engineers. In short, retrieve any damaged files or lost data with ease, CALL TODAY 1-866-857-5950.
Jacksonville Micro SD Card Recovery

Are you dealing with a broken smartphone or a dropped cell phone? Or, is your laptop not working properly? You are aware of the possible consequences of losing data thats mission critical. Precious memories from wedding photoshoots and important business files can be lost or corrupted. Have a micro SD card corrupted? Above all, our Jacksonville Micro SD card recovery engineers recover data fast. We also offer affordable and effective pricing.
What to expect from eProvided file recovery when attempting to recover lost data?
We are a trusted Jacksonville-based flash drive recovery company with a 98% success rate.
Our data recovery services include a variety of delivery options. Such as, data download, and recovery drive options.
Once we have successfully recovered your files, we will return them to you on a new USB data recovery drive.
Our Jacksonville data recovery experts will retrieve any lost data from a damaged cell phone.
We also offer Jacksonville Micro SD card recovery and Jacksonville thumb drive recovery services.
We offer a free diagnostic evaluation of your device, and our prices are affordable.
In fact, you only pay for data recovery services if we are successful in recovering your lost files.
It takes 1-3 days after your device arrives at our lab for file recovery to begin.
We always provide a free evaluation of your device upon arrival.
eProvided is the Number-One
Jacksonville data recovery company
, thus, our primary line of services, included below. Recover corrupted or lost files from any storage drive or device, even storage types not mentioned below.
Jacksonville Flash Drive Recovery
If your device is damaged or stopped working, don't panic. Of course, the data recovery experts at eProvided can help. We recover files for customers daily. We've helped hundreds in Jacksonville breath sighs of relief by retrieving lost data. Thus, we can do the same for you. Contact our Jacksonville data recovery experts today for your free evaluation.
eProvided data recovery services on Instagram
.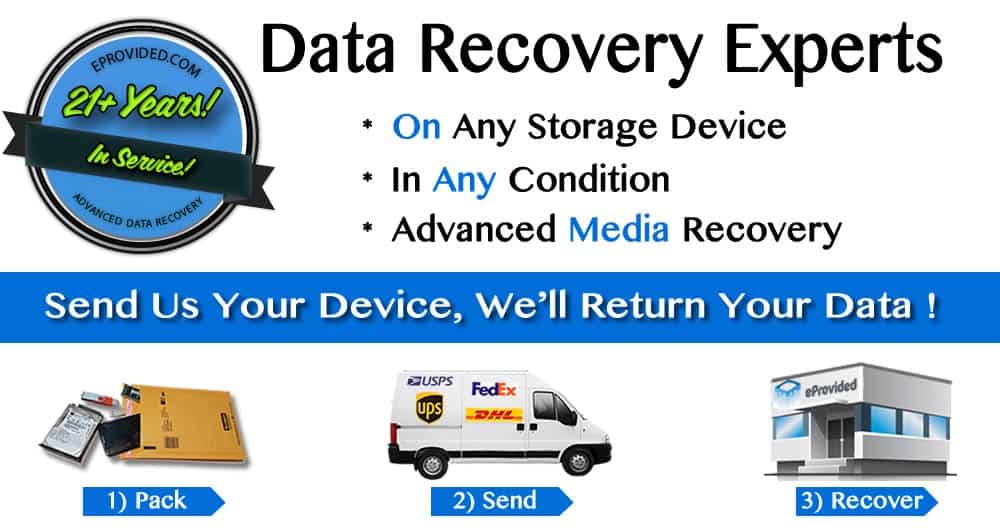 Jacksonville City Tidbits.
The Timucuan Indian tribe inhabited this densely wooded region, long before Europeans first discovered the mouth of the Saint Johns River where it meets the Atlantic Ocean. According to archaeologists, the Timucuan Indian tribes distinctive culture was established in approximately 500 B.C., although it is unknown if they arrived from elsewhere, or were descended from earlier groups.
During the early 1500's, there were some rather tumultuous times in Europe, which made explorers go to shores of America. A small group of French Huguenots established a settlement in 1562, known as Fort Caroline, on the southern bank of the Saint Johns River only a few miles upriver from where it empties into the Atlantic. This French experience in America was short lived. However, the Spanish destroyed their fort in 1565.
The Spanish actively defended their territory from the French intrusion, after having previously claimed all of the Florida peninsula and vast regions in the north. They established Fort San Mateo on the location of the former French Fort Caroline, and it became part of their mission system, which reached between Saint Augustine, Florida and South Carolina. For almost two centuries the Spanish lived off of the land with the help of some of the natives and converted some of the natives to the Catholic faith. At the end of the Seven Years War in Europe in 1762, in order to keep the city of Havana, which was more important to their empire in America, Britain gained control of this very large territory from Spain. The Spanish took the few remaining Timucuan Indians with then, when they left.
Although only two decades had passed since the British lost control of the Florida colony, it was an active time of development. Plantations were constructed next to the Saint Johns River in order to grow vegetables, rice, indigo, as well as cotton, and large land grants were issued. In order to expand the great British navy and start work on the first road, known as the King's Road, that connected Saint Augustine and Savannah, Georgia, lumber was harvested. Commerce increased in and out of the port and the population also increased. Spanish place names were renamed to English. The most notable renaming was of a narrow plot of land on the river to Cowford, as a place where cows could easily ford the river. During the Revolutionary War, many loyalists settled here. However, the British had to return control of the Florida Colony to the Spanish by 1783.
This second chance that the Spanish had to rule the Florida colony wasn't as successful as the first. The majority of the loyalist population left for the Caribbean or Canada, and the close by people from Georgia saw great opportunity to the South having just won their freedom from British rule. After many attempts to rid the Florida colony of the Spanish, that included intrusions by Andrew Jackson, Spain ceded its Florida property to the U.S., because the Spanish Empire was in decline.
Florida became a territory of the United States in 1821. Plantations were an important economic hub next to the Saint Johns River. In order to establish a proper settlement in 1822, two pioneers donated land on the north bank of Cowford. This location was named Jacksonville, in honor of Andrew Jackson, who was the first provisional governor of the territory, although he had never been to the new settlement. Andrew Jackson, went on to become the seventh President of the United States. Jacksonville received manufactured goods from the North and exported vegetables, oranges, lumber, and cotton and was a commerce network of a growing and new nation. By 1845, Jacksonville was the hub of commercial activity in the territory by the time Florida was accepted statehood.
As the result of the Civil War, Jacksonville suffered both economic devastation and property damage. However, its location as a port community again proved to be valuable. A new commodity was soon imported into the community, which was tourists. The region was attracting an estimated 70,000 people every year who wanted a respite from the cold climates in the north, by the late 1800's. The construction of hotel buildings in the downtown area expanded and cities next to the beautiful beaches started growing. However, as the railroad expanded south across the river, the tourists had a means to explore some other parts of Florida. Also, during this same time period, a yellow fever epidemic encouraged tourists to go to the south.
In 1901, the cause that started a devastating downtown fire, in which more than 2,300 buildings burned to the ground may have started the trend for transformation that Jacksonville needed. a modern skyline of stone and concrete, from the ruins of a colonial frontier. In 1905, a man named Andrew Carnegie donated a public library. A notable architect from New York named Henry Klutho established the new Prairie-style to the community. In 1910, the first paved road the connected the beach with Jacksonville was opened. During the early 1900's, the new industry of movie production arrived in the community and, until WW I, was an important part of the economy.
During the 1920's, growth spread from outlying regions to the downtown center. Lovely parks and fine homes were constructed next to the northern bank of the river and after the first bridge was completed, it was expanded to the southern bank. Electric trolley cars linked the two sides by 1923. For those investing in the Florida land boom, Jacksonville became a major transportation center. During the Great Depression development of the community slowed. However, the location of Jacksonville was again the reason for the next economic boom. During WW II, the buildup of three military installations made the navy in Jacksonville the third largest military complex in the nation.