Las Vegas Computer Repair
At eProvided, we focus on data retrieval, computer repair and device recovery. And, we're efficient at recovering data, files, images, and all else from any storage device. Truly, it's fitting that we also excel in computer repair, laptop repair, and virus removal. We manage malware removal, tablet repair and file recovery here in Las Vegas Nevada.
Hence, don't wait for virus infections and PC problems to become a disaster. Get problems resolved now, right in your own backyard. Thus, right here in Las Vegas. Compare our history with other PC repair shops. We go above and beyond anyone with our experience and thousands of successful cases.
PC repair Las Vegas.
If your laptop or desktop is not working, or hard drive is failing, making whirling sounds, call us. PC repair services can tackle any problems. In essence, it comes down to experience. Surly, you may have a tablet that's broken or a corrupted Windows operating system. Operating systems deteriorate over time. Specifically, Windows systems that are used daily. And, over time, junk builds up and slows it down. Despite this, Las Vegas PC repair technicians will restore computer performances fast.

eProvided consults NASA on future Mars missions.
Recovered Helios mission after its crash in the Pacific.
Over 20 Years of Experience with PC repairs.
Mentioned in Popular Mechanics Magazine.
Virus infections cause havoc on any operating systems, even smartphones & cellphones. Our labs, located in the South West of Las Vegas, Nevada, are ready to serve you. We can come to you on request to handle any problem.
---
Click & Get Started
Create Service Ticket!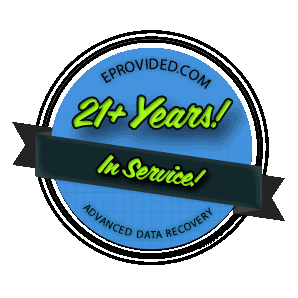 eProvided handles Las Vegas computer repair in the surrounding cities in Nevada. Our computer repair experience includes 20+ years in home and High Technology Businesses. We work with NASA on file recovery projects. Contact us by telephone, 1-866-857-5950.
Virus Removal Las Vegas.
Virus removal in Las Vegas has a home at eProvided. Viruses slowly bog down & reduce PC performance. In short, tablets, PC's and laptops all suffer over time. It's not difficult to stay ahead. Hence, when your computer has problems, call a PC repair expert.
Las Vegas computer repairs take place in an advanced lab. Therefore, our staff's comprised of professionals with 20+ years of experience. Of course, there are many factors which contribute to system problems. So, how can you stay ahead? First, stay on top of PC problems right when they begin.
Computer Repairs, Laptop Repairs
Have problems booting your PC due to malware or virus infections? Is your personal computer or laptop broken? eProvided will get you up and running by removing viruses found on your PC, tablet or storage devices.
Contact us now, stay ahead. Device corruptions usually only worsen as time goes on. We are your Las Vegas computer repair specialists.
eProvided Computer Repair also Excels in:
Android Data Recovery, iPhone File Recovery and Cellphone microSD Data Recovery.
Computer Emergency Recovery and Repair.
Computer Virus Damage Repair & Consultation as well as Spyware Removal.
USB Data Recovery Services.
PC, Laptop Recovery and Repair.
Computer Malware Removal.
Forensic Data Recovery.
Netbook Repairs.
Tablet Repairs.
Microsoft Windows 10 & Windows 8 System Repairs.