Las Vegas Data Recovery
Have a cracked microSD card causing you to lose data? Or, do you have a corrupted micro SD card, USB flash drive, M.2 SSD, or smartphone that's caused you data loss? If you've lost data from any storage device, eProvided can help you recover it. Have a broken SD card or unrecognized USB flash drive?
Data recovery professionals at eProvided recover files you've lost or damaged. All in all, you have a solution. Please call 1-866-857-5950, we'll get your files back.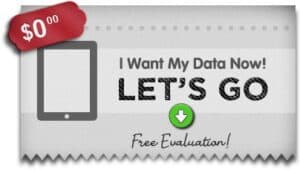 micro
SD card broken in half
? eProvided is your one-stop solution. Specializing in flash drive recovery to Micro SD card recovery.
Cracked micro SD cards
are common. Thus, eProvided offers affordable pricing to retrieve valuable photos and lost videos. Of course, data loss you can't live without includes texts, damaged files or contacts lists. Regardless of the type of device, we are capable of recovering damaged files, lost files, or corrupted data from it. You can count on us to provide smartphone data recovery services as well. In summary, we offer comprehensive data recovery services, including smartphone data recovery.
Las Vegas Hard Drive Recovery
eProvided is a premier Las Vegas data recovery company. And, we recover any type of lost data from any storage device. eProvided will recover files even if broken, corrupted, or damaged. From hard drive recovery to SSD file recovery and everything in-between. Experienced fresh or salt water file damage? To sum up, we offer a
free
evaluation and boast a success rate of 98%. Further, contact eProvided to talk with our experienced Las Vegas file retrieval engineers. In short, retrieve any damaged files or lost data with ease, CALL TODAY 1-866-857-5950.
Las Vegas Micro SD Card Recovery

Are you dealing with a broken smartphone or a dropped cell phone? Or, is your laptop not working properly? You are aware of the possible consequences of losing data thats mission critical. Precious memories from wedding photoshoots and important business files can be lost or corrupted. Have a micro SD card corrupted? Above all, our Las Vegas Micro SD card recovery engineers recover data fast. We also offer affordable and effective pricing.
What to expect from eProvided file recovery when attempting to recover lost data?
We have the ability to recover data from ANY type of device, regardless of its make or model, and our basic recovery services are priced under $100.00.
We are also a trusted Las Vegas-based flash drive recovery company with a 98% success rate.
We offer a range of delivery options as part of our data recovery services, including the ability to download recovered data, as well as the option to have it delivered on a recovery drive.
After successfully retrieving your files, we will provide you with a new USB data recovery drive containing the recovered data.
Also, our Las Vegas data recovery experts will retrieve any lost data from a damaged cell phone.
We also offer Las Vegas Micro SD card recovery and Las Vegas thumb drive recovery services.
Our pricing is affordable and we provide a free diagnostic evaluation of your device.
We operate on a "No Recovery, No Fee" policy, which means that we only charge data recovery service fees if we successfully retrieve your lost files.
Once we receive your device at our lab, we typically initiate the file recovery process within 1-3 days.
Upon receiving your device, we always perform a free evaluation to assess the extent of the damage and determine the feasibility of data recovery.
eProvided is the Number-One
Las Vegas data recovery company
, thus, our primary line of services, included below. Recover corrupted or lost files from any storage drive or device, even storage types not mentioned below.
Las Vegas Flash Drive Recovery
No need to panic if your data storage device has stopped working or is damaged. Our team of data recovery experts at eProvided can assist you in such situations, as we successfully recover files for our customers on a daily basis. We've helped hundreds in Las Vegas breath sighs of relief by retrieving lost data. Thus, we can do the same for you. Contact our Las Vegas data recovery experts today for your free evaluation.
eProvided data recovery services on Instagram
.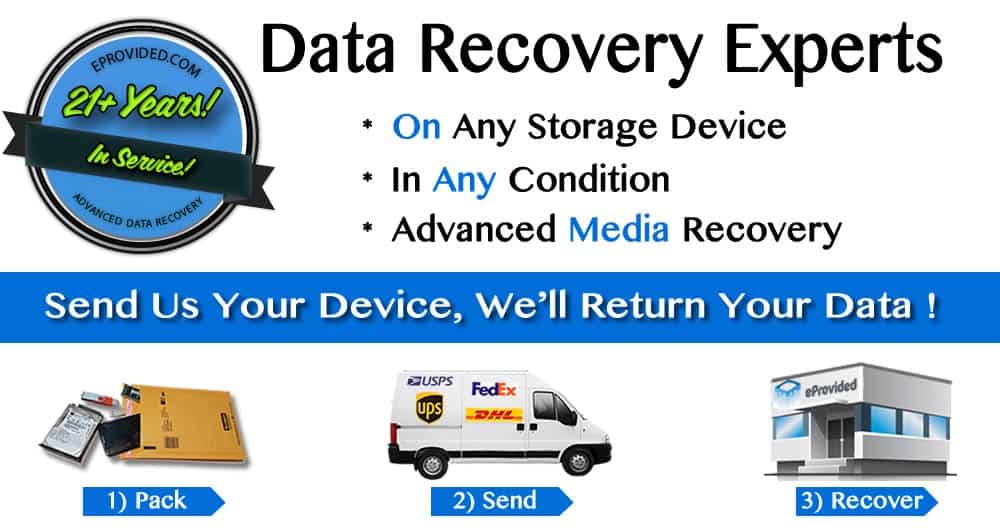 Las Vegas City Tidbits.
Yelp top ten data recovery provider is eProvided, visit:
Las Vegas Data Recovery Service
There has been human presence in south Nevada for over 10,000+ years, as attested to by petroglyphs in the canyons of southern Nevada. As early as 700 A. D., members of the Paiute Indian tribe were in the region. A man named Rafael Rivera, was the first white pioneer of European ancestry to arrive in the Las Vegas valley. In 1921, he explored the region as part of an expedition by a man named Antonio Armijo, in order to open up a trade route, which came to be known as the Old Spanish Trail that was located between California and New Mexico. Rivera called the valley Las Vegas, which translates into The Meadows after its grasses that were spring watered.
Nevada had been known as a place where couples who were unhappy could obtain a relatively quick divorce, from as early was the 1900's. Las Vegas embraced the idea of an even faster marriages, with no waiting periods or blood tests required. In 1942, the first wedding chapel on the Strip, known as the Little Church of the West, opened.
After the change in government to the U.S. from the Mexican government, not much changed in the valley, until 1855, when a man named Brigham Young sent a group of Mormon pioneers to the region. Although their settlement was unsuccessful, their abandoned fort was overtaken by a man named Octavius Gass, who called the region the Los Vegas Rancho. The change in spelling was to prevent any confusion with Las Vegas, New Mexico.
The Salt Lake, Los Angeles, and San Pedro railroad arrived in Las Vegas in 1905, and connected Las Vegas with the primary railroad networks in the Pacific as well as the nation. Railroad Company Backers platted and auctioned the future downtown area. The year 1911 brought the incorporation of Las Vegas.
In 1910, Nevada made gambling illegal. However, the practice continued in the illicit casinos and speakeasies. In 1931, gambling was legalized and organized crime already had its start in Las Vegas.
Constructed started on the expansive Boulder Dam, in 1931, which sometime later came to be known as the Hoover Dam, which attracted numerous workers to a location that was just east of Las Vegas. Showgirl venues and casinos opened on Fremont Street, which was the only paved road in the community. In 1936, when the dam was completed inexpensive hydroelectricity powered the flashing signs of Glitter Gulch on Fremont Street.
Just outside the jurisdiction of Las Vegas, the El Paso Vegas Resort opened in 1941. Soon, other casino-hotels followed, and the part of the highway came to known as The Strip. The majority were constructed around the Old West or regional themes that were popular on Fremont Street. A mobster named Meyer Lansky, who was by East Coast Jewish mobster money, opened a swanky resort that reminded everybody of Hollywood, rather than Deadwood, known as the Flamingo. Numerous celebrities attended its opening on Christmas Day and the very best in talent was booked for its lounges.
In 1947, Bugsy Siegel was murdered, although his vision for Las Vegas lived on. From the 1950's through the 1960's, mobsters helped build the Rivera, the New Frontier, the Sands, and the Sahara, Money from respectable investors, such as the Princeton University endowment, the Mormon Church, union pensions, and the banks on Wall Street were combined with funds from organized crime. Tourists arrived in the resorts by the droves. By 1954, eight million tourists were arriving annually. They were attracted by such performers as Elvis Presley, Dean Martin, and Frank Sinatra as well as by the rows of gaming tables and slot machines.
As the military bases during WW II transformed into facilities during the Cold War facilities, most noted was the Nevada Test Site that was the location where more than 100 nuclear bombs were detonated above ground from 1951 through 1963, Las Vegas experienced a military boom, from the 1940's. Oftentimes, mushroom clouds could be seen from the postcards to the hotels on the Strip.
In 1966, preferring to purchase the hotel as opposed to facing eviction, Howard Hughes checked into the penthouse of the Desert Inn Hotel and never checked out. He also purchased about $300 million dollars' worth of hotels, which ushered in a period in which corporate conglomerates replaced the mob interests.
Steve Wynn, who was a longtime developer of Casinos, opened the Mirage in 1989. This was the first mega-resort in Las Vegas. During the next 20 years, the strip was transformed once again. In order to make room for massive complexes taking their aesthetic cues from New York, Venice, Paris, ancient Egypt and Rome as well as other glamorous escapes of the older casinos were demolished.
The primary employer in Las Vegas has remained entertainment and the casinos and the community grew with the number of visitors every year as well as with the size of the resorts. Las Vegas continued to receive almost 40 million visitors, in 2008, as residents faced a housing price collapse, increasing unemployment, and recession.