Colorado Springs Data Recovery
Are you experiencing data loss because of a cracked microSD card? Are you encountering data loss caused by a corrupted microSD card, USB flash drive, M.2 SSD, or smartphone? If you've encountered data loss from any type of storage device, eProvided is here to offer you professional data recovery services. If you have a broken SD card or an unrecognized USB flash drive, we can help you recover your data. Our skilled technicians utilize state-of-the-art data recovery techniques to retrieve your data safely and efficiently.
At eProvided, our data recovery professionals have perfected recovering files you've lost or damaged. Take a breath, we have a solution for your data recovery needs. For assistance, call 1-866-857-5950, and we'll work fast to get your files back.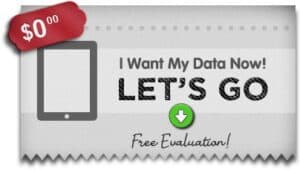 micro
SD card broken in half
? eProvided serves as your all-in-one solution, specializing in data recovery for various storage devices, from flash drive recovery to Micro SD card recovery.
Cracked micro SD cards
are common. eProvided offers competitive and affordable pricing to recover your valuable photos and videos that have been lost. No matter the type of device, whether it's a smartphone, tablet, or computer, we have the capability to recover damaged files, lost files, or corrupted data from it. This includes recovering important texts, damaged files, or contact lists that you can't afford to live without. Rest assured, our reliable smartphone data recovery services are designed to meet your specific needs. In short, we provide a wide range of data recovery services, including specialized smartphone data recovery. From accidental formatting and logical errors to physical damage, we have the expertise to handle various data loss situations.
Colorado Springs Hard Drive Recovery
eProvided is a leading data recovery company in Colorado Springs. At eProvided, we specialize in recovering lost data from any type of storage device. This includes lost data on any drives that are broken, corrupted, or damaged. From hard drive recovery to SSD file recovery and everything in-between. Experienced fresh or salt water file damage? To sum up, we offer a
free
evaluation and boast a success rate of 98%. Further, contact eProvided to talk with our experienced Colorado Springs file retrieval engineers. In short, retrieve any damaged files or lost data with ease, CALL TODAY 1-866-857-5950.
Colorado Springs Micro SD Card Recovery

Are you dealing with a broken smartphone or a dropped cell phone? Or, is your laptop not working properly? We understand the significant impact of losing mission-critical data, including precious wedding photos and important business files. The loss or corruption of such data can have serious consequences. Have a micro SD card corrupted? Above all, our Colorado Springs Micro SD card recovery engineers recover data fast. We also offer affordable and effective pricing.
What to expect from eProvided file recovery when attempting to recover lost data?
We have the ability to recover data from ANY type of storage device, regardless of its make or model. At eProvided, our basic recovery services are competitively priced, offering solutions under $100.00.
We are also a trusted Colorado Springs-based flash drive recovery company with a 98% success rate.
As part of our data recovery services, we provide a variety of delivery options to cater to your needs. This includes the ability to download recovered data, as well as the option to have it delivered on a recovery drive.
After successfully retrieving your files, we will provide you with a new USB data recovery drive containing the recovered data.
Also, our Colorado Springs data recovery experts will retrieve any lost data from a damaged cell phone.
We also offer Colorado Springs Micro SD card recovery and Colorado Springs thumb drive recovery services.
Our pricing is affordable and we provide a free diagnostic evaluation of your device.
We operate on a "No Recovery, No Fee" policy, which means that we only charge data recovery service fees if we successfully retrieve your lost files.
Upon receiving your device at our advanced data recovery lab, our team typically starts the file recovery process promptly, usually within 1 to 3 days.
Upon receiving your device, we always perform a free evaluation to assess the extent of the damage and determine the feasibility of data recovery.
eProvided is the Number-One
Colorado Springs data recovery company
, thus, our primary line of services, included below. eProvided excels in recovering corrupted or lost files from various storage drives and devices, including all those not mentioned below.
Colorado Springs Flash Drive Recovery
No need to panic if your data storage device has stopped working or is damaged. Our team of data recovery experts at eProvided can confidently assist you in such challenging situations. eProvided consistently achieves successful file recoveries for our valued customers on a daily basis. We've helped hundreds in Colorado Springs breath sighs of relief by retrieving lost data. Thus, we can do the same for you. Contact our Colorado Springs data recovery experts today for your free evaluation.
eProvided data recovery services on Instagram
.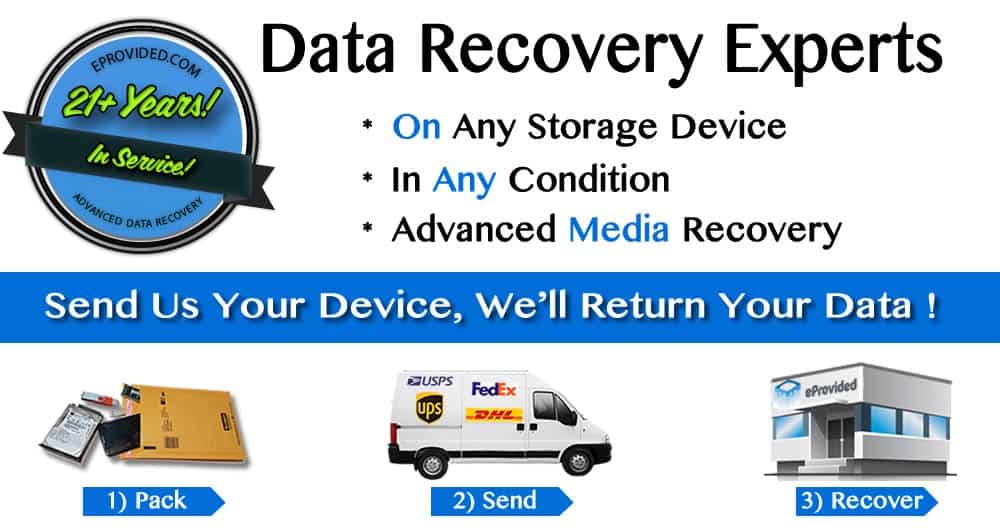 Colorado Springs City Tidbits.
The history of Colorado Springs goes back several hundreds of years. The Native Indian tribes were the first inhabitants of the region. The Arapaho, Cheyenne, and Ute Indian gathered around the base of Pikes Peak, close to its abundant springs and in what is currently known as the Garden of the Gods Park. Both the Spanish and the French flags flew over the area in the 1700's. However, additional white pioneers and explorers started venturing westward, with the Louisiana Purchase.
An American explorer named Zebulon Pike was exploring around the region is generally credited for his discover of Pikes Peak in 1906. Although they were neither equipped nor dresses to climb the mountain that eventually came to bear his name, he and his associates attempted to reach the summit.
In 1869, the founding Colorado Springs history is marked with the establishment of Colorado City, which was the first settlement in the Pikes Peak area. For a short while, It was the territorial capitol and also served as a supply camp for miners who were headed for the mining camps west of Denver.
In 1869, a Civil War hero from Pennsylvania, named General William Jackson Palmer, brought to life a new period in the history of Colorado Springs. The General looked around attempting to determine exactly where the region was located, that had some of the most beautiful scenery, hoping to make numerous white settlers, very happy. The General suggested that before long the location would become a great resort settlement. That settlement was located at the base of Pikes Peak. The General established the Denver and Grande Railroad system and purchased property in order to develop Colorado Springs next to its route. In 1871, the Victorian spa resort settlement that General Palmer had envisioned became a reality, one year later.
All throughout the history of Colorado Springs, beautiful scenery wasn't the only thing that attracted people to the region. The mild, dry, and sunny conditions of Manitou Springs and Colorado Springs made these communities very popular for those who were in ill poor health, particularly, tuberculosis. During the 1890's, on the westernmost slope of Pikes Peak, gold was discovered. It turned out to be one of the richest gold strikes in the history of America. Practically overnight, the Cripple Creek Mining District expanded to the home of over 50,000 people from an isolated cattle pasture. By the end of the 1800's, Colorado Springs was known as the city of millionaires as a result. One of the millionaires was a man named Spencer Penrose, and Cripple Creek is where he made his first fortune. He used his considerable financial to construct the Cheyenne Mountain and Pikes Peak Highways as well as establishing the Broadmoor Hotel, the Will Rogers Shrine, and the Cheyenne Mountain Zoo.
Inspired by a trip to the summit of Pikes Peak during the early 1900's, a woman named Katharine Lee Bates wrote America the Beautiful, which was inspired by a trip to the summit of Pikes Peak.
The United States Army completed and opened Camp Carson, which was the start of what is currently known as the strongest military presence in this region, during the 1940's. This Air Force broke ground for the U.S. Air Force Academy, in 1954, on order to carry on this military tradition. These days, the history of Colorado Springs has a considerable amount of military flair. Colorado Springs is home to major military installations, that include the United States Air Force Academy, Schriever Air Force Base, NORAD (North American Aerospace Defense Command), the United States Space Command, Peterson Air Force Base, and Fort Carson.
Tourists from all over the nation still arrive in Colorado Springs by the droves. They also visit the spa at the close by Manitou Springs. By the 2000's, Colorado Springs was one of the wealthiest per capita communities in the U.S. It was during this period that Colorado Springs gained nickname of Little London, which reflected the many different Tudor-style houses that were built in the region. The titled and wealthy people were attracted to the Rocky Mountains during this period of the elegant hotels, particularly to Colorado Springs in order to hunt foxes and play polo. In 1971, after suffering the mining industry disaster, Colorado City was consolidated with Colorado Springs.
Colorado Springs has become an important focal point of the United States military since WW II. In the early 1940's, the Fort Carson Army Base was organized. In 1958, the United States Air Force Academy opened. NORAD (North American Air Defense Command) was installed in 1966, as the first warning system for North America against a nuclear missile strike, inside the Cheyenne Mountain. Ion 1978, the U.S. Olympic Committee established an Olympic Training Grounds in Colorado Springs. Athletes arrived from all over the world to train in Colorado Springs, while being surrounded by the beautiful Rocky Mountains. With a high-tech economy, expanding military, beautiful weather, as well as and educated and young work force the future of Colorado Springs as growth center in the West will continue for some time to come.