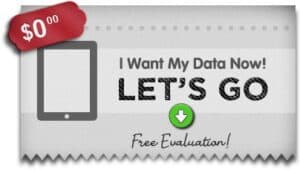 SanDisk Recovery Services on iNAND's: Embedded Flash Drives.
eProvided is a specialist at SanDisk data recovery. If you need SanDisk recovery services, click the button to the right to get started. But for now let's talk about SanDisk's products.
SanDisk pushes the limits when it comes to quality & speed on flash storage. Flash drive maker SanDisk released a new iNAND Embedded Flash Drive. Partnered with Qualcomm, these cutting edge iNAND's are capable of storing flawless 4K UltraHD in mobile devices and smartphones! With 8.8 million pixels of perfection on your screens, the UltraHD iNAND's capabilities open the doors to impeccable quality at a reasonable price. The perfect iNAND (NAND Flash) for data-rich applications and next generation mobile experiences.
iNAND 7350 3D TLC: The Perfect Combination of Capacity, Performance and Endurance.
As with any new technology, flash memory failures do occur. Some failures include hardware failure, water damage, or even dropping your smartphone. If for any reason you experience data loss on a flash storage device that uses SanDisk iNAND's, trust eProvided to help you recover your files. eProvided has over 20 years of experience recovering lost data from SanDisk media, don't risk attempting file retrieval yourself. Call the professionals at eProvided for a Free Evaluation!
Recover Deleted Files from Undetected SanDisk 
There you are, snapping away at your client's wedding, capturing the love and joy of the day. Next, disaster strikes. You drop your camera, and the memory card inside seems to have gone rogue. Panic sets in, and you start to sweat. Your client's precious memories are at stake! In short, your MicroSD, SD or CF (CompactFlash) card is not detected. Contact our eProvided engineers. A professional data recovery expert is required immediately. Attempting Sandisk card recovery on your own could result in data loss.
SanDisk Data Recovery. Don't Panic: Your Wedding Photos on your damaged Sandisk are Safe!
Fear not, my friend. Even the best equipment can fail sometimes. And, this is where eProvided comes to the rescue. Sandisk produces top-of-the-line storage. And, you know your data is in good hands. But what do you do if the unthinkable happens? What if your trusted Sandisk memory card stops working?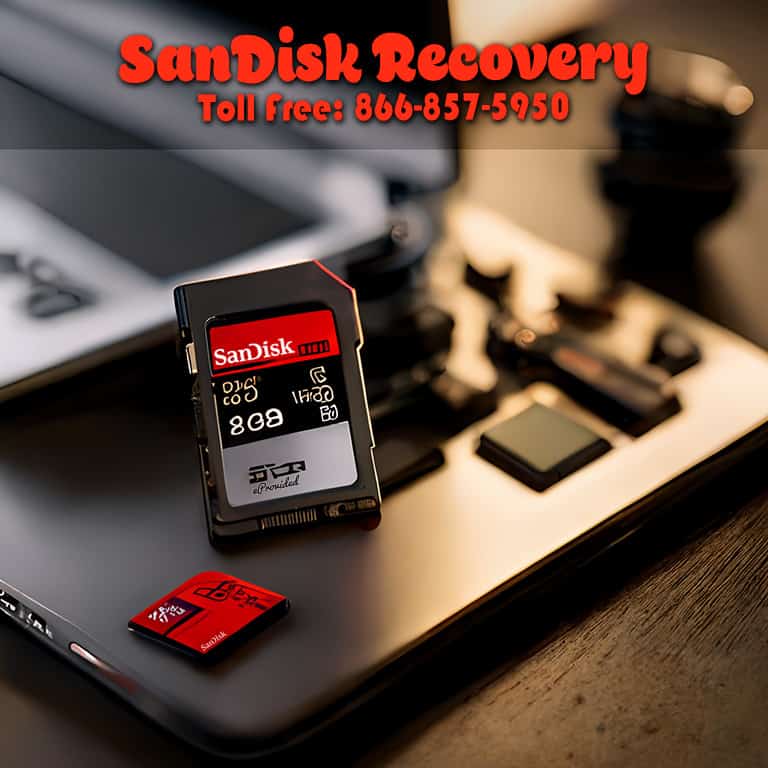 Step 1: Don't try to fix it yourself! You might be tempted to tinker with the damaged Sandisk card. Stop, this could lead to permanent data loss. Trust us, you don't want that.
Step 2: Call in the Sandisk data recovery experts here at eProvided. We have 20+ years experience with damaged Sandisk memory card recovery. Our Sandisk data recovery specialists have the tools to retrieve your data efficiently.
Step 3: Relax. Your wedding photos are in good hands. eprovided SanDisk data recovery experts have got this.
So next time you're out shooting, remember: accidents happen, but you don't have to lose your precious memories. Just trust in SanDisk and their team of data recovery experts, and your photos will be safe and sound.
Scenarios such as these can cause overwhelming stress. Consumers, and professionals alike benefit from data recovery service. Ever have a ceremony just disappear from your memory card? Or all of a sudden, your USB gives a read-only error? Recover crucial files from your undetected storage device today.
SSD Data Recovery, Sandisk Extreme Portable SSD
The Sandisk Extreme Portable SSD is one of many SSD portable drives we recover data from. In short, many portable drives experience broken USB-C connections. Sandisk 1 TB Extreme Portable External SSDs also come in a 250 GB version. A newer, faster SSD model is available. It's called the SanDisk Extreme Portable SSD V2. Old generation 550 MB/s, new generation 1050 MB/s. Right now, it is one of the fastest external SSDs produced. In addition, it has a USB Type-C or USB 3.2 Gen 2 connection.
My Passport SSD from Western Digital
The WD My Passport SSD comes in 500 GB, 1 TB, 2 TB and 4 TB. Read/write speed: 1,050/1,000 MBps. It's a NVMe SSD and comes in various unique colors.
SanDisk Recovery on USB Flash Devices. Water Damage and Bending USB Ports.
SanDisk is always pushing the limits when it comes to the capabilities of USB Flash Drives. Read/write speeds are breaking records on what seems like a daily basis. It's no wonder we receive thousands of SanDisk USB's for data recovery  each year. The data loss problems could be water damage, hardware failure, bent ports, my dog chewed it up, or anything in between. eProvided has the experience to help you recover your lost data. Wondering how to avoid this from happening next time? Check out this article: Flash Drive Recovery, 10 Tips to Avoid USB Breaks & Damage.
SanDisk Document Retrieval for SSD's, AKA Solid State Drives.
SSD's offer users high-speed, energy efficient, data storage. SSD's have no moving parts. Solid State Disks run cooler, create less noise, and use less power. These qualities result in less overall strain on your system.
As you may have already noticed, SSD's are beginning to outpace traditional Hard-Disk Drives (HDD's). They are becoming much more saturated within the hard drive market. With more and more PC users choosing SSD's over HDD's, it's no wonder eProvided is seeing more and more SanDisk SSD's arrive at the lab in need of file recovery.
Even the Samsung NVMe and M.2 Solid State Drives are popular. In the end, all the drives we see are becoming SSD drives. Sandisk is trying to become the market leader. Sandisk SSDs are of high quality. In the end, one would think it's about speed. Be sure to research the drive you buy in advance.
Sandisk SSD Dashboard and S.M.A.R.T. Support.
Even though SanDisk SSD's Dashboard includes S.M.A.R.T support to monitor the health of your SSD in real time and prevent data loss, failure does occur. If your SanDisk drive has stopped responding, it is critical that you do not attempt to recover the data yourself. Call a professional data recovery service as soon as possible! Document retrieval is a very delicate subject. If not handled properly, the chances of permanent data loss are very high.
Be Wise with your Data. Knowing Which Steps to Take.
Most people will never need any type of SanDisk Recovery. However, if we've learned one thing in the past 20+ years of working on data recovery, it's that no system is perfect. The damage could be accidental. It could be a mechanical failure. Either way, it is crucial that you always remember to back up your files. And, if you do encounter data loss, your best bet is to send your device to a professional file recovery expert. Chances are, we've worked on a similar case. Also, we've acquired vast knowledge in the proper steps to getting your data back! Require information about SD recovery service? Contact us.
Need to Speak with Someone Regarding Your ScanDisk Recovery Needs Now?
Call 1-866-857-5950 or Try Live Chat at the Bottom of Every Page of Our Website. We are always more than happy to answer any questions you may have! With over 15 years of experience, we've helped thousands of customers recover their lost data! Scandisk is a very common USB flash drive. If you have questions, we have answers.
eProvided, your SanDisk Recovery Experts!