Broken, Damaged, Cracked MicroSD Cards Data Recovery.
Is your micro SD card cracked? Is your micro SD card split in half? Reaching out to damaged micro SD card recovery Pros is your best option. Storage drives are growing smaller. Also, tablets & laptops have microSD slots. Truly, when your micro SD card becomes bent or snaps inside the adapter, eProvided can help.
Nonfunctional micro SD cards or damaged microSD cards are common. Although, data recovery companies will say there's no chance at recovery. Our engineers recover extremely damaged and corrupted MicroSD cards daily.
The slightest nudge will cause physical damage to a MicroSD card. Thus, when you remove your microSD card, do so gently. Finally, a Micro SD card can become cracked in half if forced into a slot. A physically damaged Micro SD card produces data loss.
Recover important or damaged files with eProvided's SD card recovery service. Servicing broken microSD and damaged SD cards for over 22 years.
Did your dog chew up your SD card? Bent, and cracked SD cards still have a chance at successful data recovery. SD card recovery experts here restored weddings, ceremonies, family photos, and more. Notably, photographers, small business, consumers, and corporate companies, all trust our expertise. microSD data recovery is at your fingertips. Recover your photos and footage from a corrupted, or broken SD card.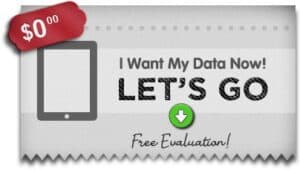 A Software solution won't bring your physically damaged MicroSD card back to life. The only way to attempt retrieval is through a professional data recovery company.
In the end, all photos can be recovered from a broken microSD card. Our technicians provide a free evaluation for every case received. Our policy states NO DATA, NO CHARGE, meaning if we don't recover your data there's no data recovery fee. Chat with one of our live technicians if you have further questions.
Micro SD Data Recovery is Possible.
MicroSD Pinouts & Damaged MicroSD Cards.
Damaged micro SD Pinout – Recovery of Files.
Pinouts & Physically Broken Micro SD Card Recovery.
Cracked Micro SD Card & Monolithic Data Recovery.