New Orleans Data Recovery
Are you experiencing data loss because of a cracked microSD card? Are you encountering data loss caused by a corrupted microSD card, USB flash drive, M.2 SSD, or damaged smartphone? If you've encountered data loss from any type of storage device, eProvided is here to offer you professional data recovery services. If you have a broken SD card or an unrecognized USB flash drive, we will recover your data. Our skilled technicians utilize state-of-the-art data recovery techniques to retrieve your data safely and efficiently.
At eProvided, our data recovery professionals have perfected recovering files you've lost or damaged. Take a breath, we have a solution for your data recovery needs. For assistance, call 1-866-857-5950, and we'll work fast to get your files back.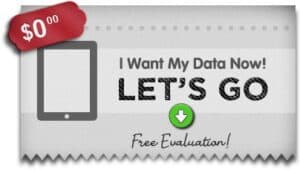 micro
SD card broken in half
? eProvided serves as your all-in-one solution, specializing in data recovery for various storage devices, from flash drive recovery to Micro SD card recovery.
Cracked micro SD cards
are common. eProvided offers competitive and affordable pricing to recover your valuable photos and videos that have been lost. No matter the type of device, whether it's a smartphone, tablet, or computer, we have the capability to recover damaged files, lost files, or corrupted data from it. This includes recovering important texts, damaged files, or contact lists that you can't afford to live without. Rest assured, our reliable smartphone data recovery services are designed to meet your specific needs. In short, we provide a wide range of data recovery services, including specialized smartphone data recovery. From accidental formatting and logical errors to physical damage, we have the expertise to handle various data loss situations.
New Orleans Hard Drive Recovery
eProvided is a leading data recovery company in New Orleans. At eProvided, we specialize in recovering lost data from any type of storage device. This includes lost data on any drives that are broken, corrupted, or damaged. From hard drive recovery to SSD file recovery, and everything in between, our data recovery experts are equipped to handle it all. Experienced fresh or salt water file damage? To sum up, we offer a
free
evaluation and boast a success rate of 98%. Further, contact eProvided to talk with our experienced New Orleans file retrieval engineers. In short, retrieve any damaged files or lost data with ease, CALL TODAY 1-866-857-5950.
New Orleans Micro SD Card Recovery

Are you dealing with a broken smartphone or a dropped cell phone? Or, is your laptop not working properly? We understand the significant impact of losing mission-critical data, including precious wedding photos and important business files. The loss or corruption of such data can have serious consequences. Have a micro SD card corrupted? Above all, our New Orleans Micro SD card recovery engineers recover data fast. We have expertise in recovering data from all manufacturers and devices, including Sandisk, Samsung, and all others. We also offer affordable and effective pricing.
What to expect from eProvided file recovery when attempting to recover lost data?
We have the ability to recover data from ANY type of storage device, regardless of its make or model. At eProvided, our basic recovery services are competitively priced, offering solutions under $100.00.
We are also a trusted New Orleans-based flash drive recovery company with a 98% success rate.
As part of our data recovery services, we provide a variety of delivery options to cater to your needs. This includes the ability to download recovered data, as well as the option to have it delivered on a recovery drive.
Once your files have been successfully recovered, we will supply you with a new USB data recovery drive that contains your recovered data.
Additionally, our data recovery experts are skilled at recovering lost data from damaged cell phones and broken smartphones.
We also offer New Orleans Micro SD card recovery and New Orleans thumb drive recovery services.
Our pricing is affordable and we provide a free diagnostic evaluation of your device.
We operate on a "No Recovery, No Fee" policy, which means that we only charge data recovery service fees if we successfully retrieve your lost files.
Upon receiving your device at our advanced data recovery lab, our team typically starts the file recovery process promptly, usually within 1 to 3 days.
Upon receiving your device, we always perform a free evaluation to assess the extent of the damage and determine the feasibility of data recovery.
eProvided is the Number-One
New Orleans data recovery company
. Below are our primary file recovery services: eProvided excels in recovering corrupted or lost files from various storage drives and devices, including all those not mentioned below.
New Orleans Flash Drive Recovery
There's no need to panic if your data storage device has stopped working or is damaged. Our team of data recovery experts at eProvided is well-equipped to assist you in such challenging situations. eProvided consistently achieves successful file recoveries for our valued customers on a daily basis. We've helped hundreds in New Orleans breath sighs of relief by retrieving lost data. Thus, we can do the same for you. Contact our New Orleans data recovery experts today for your free evaluation.
eProvided data recovery services on Instagram
.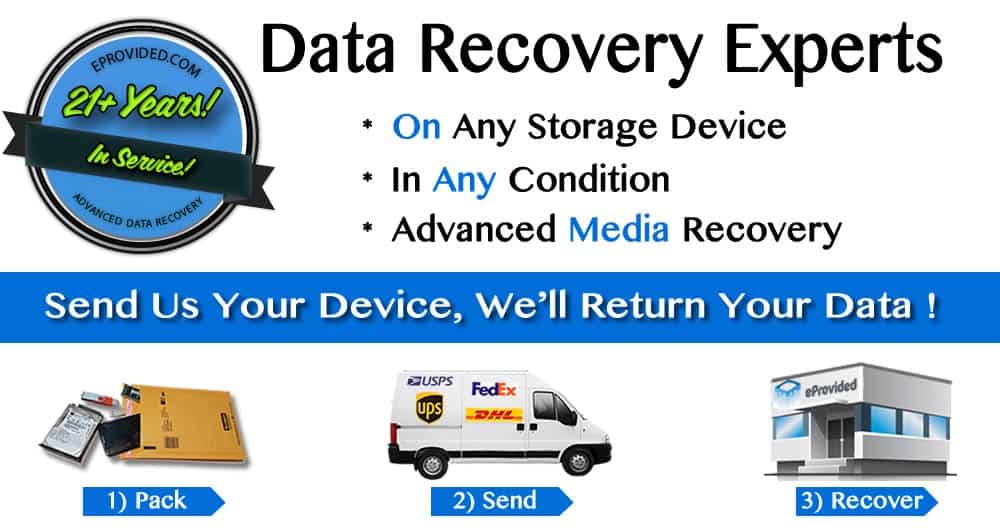 New Orleans City Tidbits.
Since the early 1700's, New Orleans, Louisiana has been the busiest northern port on the Gulf of Mexico and the primary community in Louisiana and is located on a bend of the Mississippi River, about 100 miles from the mouth of the river. The settlement was established and ruled by the French and then the Spanish ruled for some 40 years, and finally purchased by America during the Louisiana Purchase in 1803. New Orleans is renowned for its vibrant history as well as its distinct Creole culture. New Orleans has been fought over during some rather significant battles during the Civil War and the War of 1812. However, in the last century, the city has seen some racial strife, poverty as well as natural disasters that included slowly sinking land, floods, and hurricanes.
The native Indians of the Woodland and Mississippian cultures, were the first known inhabitants of the New Orleans region. Prior to 1718, there weren't many permanent white pioneers, and then when the governor of French Louisiana, named Jean-Baptiste Le Moyne, Sieur de Bienville, established the settlement of Nouvelle-Orléans on the first crescent of high ground above the mouth of the Mississippi River, although the expeditions of La Salle and De Soto passed through the region. He transferred the capital of Louisiana from Biloxi in 1722. Also in 1722, a destroyed the majority of the new settlement, which was rebuilt in the grid pattern of what is currently known as the French Quarter.
From 1762 through 1763 France signed treaties that ceded Louisiana to Spain. For some 40 years New Orleans was a Spanish community that was adopting the Spanish racial rules that permitted for a class who were free people of color, and trading heavily with Mexico and Cuba. From 1788 through 1794, the community was devastated fires in and was rebuilt with a cathedral and brick buildings that remains standing.
Louisiana reverted to the French in 1803, and the U.S. purchased in the Louisiana Purchase some 20 days later. In defense of New Orleans, the final battle of the War of 1812 was fought. Colonel Andrew Jackson led a coalition of Tennessee Volunteers, free blacks, and pirates to defeat a British force outside of New Orleans.
New Orleans became the third largest and the wealthiest community in the nation, in the first half of the 1800's. Its port shipped the produce from much of the interior of the country to Europe, South America, and the Caribbean Although the free black community was flourishing, numerous slaves were also sold in its markets. Most of the residents of New Orleans still spoke French until 1830.
New Orleans was the largest community in the Confederacy at the beginning of the Civil War. However, it only took a year for the Union troops took New Orleans unopposed after they had captured its downriver defenses. Race became an important political force as white people and emancipated slaves were brought into the political process during the Reconstruction period. During the 1870's the Ku Klux Klan as well as the White League tried to come to power. However, they were forced back out of it. New Orleans remained an influential and powerful port, although the advent of the railroads made shipping on the Mississippi less necessary than it had been.
New Orleans jazz music was born in its dance halls and clubs and the streetcars became electrified in the community by 1900. New Orleans was growing. The low lying swampland that was located between Lake Pontchartrain and the riverside crescent in the community were being ambitiously drained with new pump technology. New drainage canals and levees meant that some of the residents could reside below sea level.
A haphazardly evacuated New Orleans got struck by Hurricane Katrina in 2005. The Category 5 storm winds removed roofs and drove a storm surge that breached four levees, which flooded 80% of the community, Numerous people were killed in the floods, and even more people were trapped for days under some extremely harsh circumstances prior to federal or state rescuers being able to get to them.
The waters did eventually recede. However, only one half of the residents of the community had come back a full year later. Some 80% had come back within five years.
Many white residents left New Orleans at the end of WW II, as the result of conflicts with regard to school integration and suburbanization. This left a core of people that was increasingly impoverished African Americans. and impoverished. However, tourism increased significantly, in spite these social changes. Many thousands of visitors attend the festivities during Mardi Gras every year, and to enjoy the culture that had inspired chef Jean Galatoire, trumpeter Louis Armstrong, as well playwright Tennessee Williams.
In spite of all of its growing pains and problems, New Orleans is a wonderful place to live, work, play, and raise a family. It has a rich and colorful history and the residents of the city are looking forward to a bright future.