Denver Data Recovery
Are you experiencing data loss because of a cracked microSD card? Are you encountering data loss caused by a corrupted microSD card, USB flash drive, M.2 SSD, or smartphone? If you've encountered data loss from any type of storage device, eProvided is here to offer you professional data recovery services. If you have a broken SD card or an unrecognized USB flash drive, we can help you recover your data. Our skilled technicians utilize state-of-the-art data recovery techniques to retrieve your data safely and efficiently.
At eProvided, our data recovery professionals have perfected recovering files you've lost or damaged. Take a breath, we have a solution for your data recovery needs. For assistance, call 1-866-857-5950, and we'll work fast to get your files back.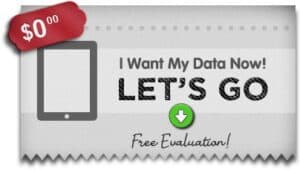 micro
SD card broken in half
? eProvided serves as your all-in-one solution, specializing in data recovery for various storage devices, from flash drive recovery to Micro SD card recovery.
Cracked micro SD cards
are common. eProvided offers competitive and affordable pricing to recover your valuable photos and videos that have been lost. No matter the type of device, whether it's a smartphone, tablet, or computer, we have the capability to recover damaged files, lost files, or corrupted data from it. This includes recovering important texts, damaged files, or contact lists that you can't afford to live without. Rest assured, our reliable smartphone data recovery services are designed to meet your specific needs. In short, we provide a wide range of data recovery services, including specialized smartphone data recovery. From accidental formatting and logical errors to physical damage, we have the expertise to handle various data loss situations.
Denver Hard Drive Recovery
eProvided is a leading data recovery company in Denver. At eProvided, we specialize in recovering lost data from any type of storage device. This includes lost data on any drives that are broken, corrupted, or damaged. From hard drive recovery to SSD file recovery and everything in-between. Experienced fresh or salt water file damage? To sum up, we offer a
free
evaluation and boast a success rate of 98%. Further, contact eProvided to talk with our experienced Denver file retrieval engineers. In short, retrieve any damaged files or lost data with ease, CALL TODAY 1-866-857-5950.
Denver Micro SD Card Recovery

Are you dealing with a broken smartphone or a dropped cell phone? Or, is your laptop not working properly? We understand the significant impact of losing mission-critical data, including precious wedding photos and important business files. The loss or corruption of such data can have serious consequences. Have a micro SD card corrupted? Above all, our Denver Micro SD card recovery engineers recover data fast. We also offer affordable and effective pricing.
What to expect from eProvided file recovery when attempting to recover lost data?
We have the ability to recover data from ANY type of storage device, regardless of its make or model. At eProvided, our basic recovery services are competitively priced, offering solutions under $100.00.
We are also a trusted Denver-based flash drive recovery company with a 98% success rate.
As part of our data recovery services, we provide a variety of delivery options to cater to your needs. This includes the ability to download recovered data, as well as the option to have it delivered on a recovery drive.
After successfully retrieving your files, we will provide you with a new USB data recovery drive containing the recovered data.
Also, our Denver data recovery experts will retrieve any lost data from a damaged cell phone.
We also offer Denver Micro SD card recovery and Denver thumb drive recovery services.
Our pricing is affordable and we provide a free diagnostic evaluation of your device.
We operate on a "No Recovery, No Fee" policy, which means that we only charge data recovery service fees if we successfully retrieve your lost files.
Upon receiving your device at our advanced data recovery lab, our team typically starts the file recovery process promptly, usually within 1 to 3 days.
Upon receiving your device, we always perform a free evaluation to assess the extent of the damage and determine the feasibility of data recovery.
eProvided is the Number-One
Denver data recovery company
, thus, our primary line of services, included below. eProvided excels in recovering corrupted or lost files from various storage drives and devices, including all those not mentioned below.
Denver Flash Drive Recovery
No need to panic if your data storage device has stopped working or is damaged. Our team of data recovery experts at eProvided can confidently assist you in such challenging situations. eProvided consistently achieves successful file recoveries for our valued customers on a daily basis. We've helped hundreds in Denver breath sighs of relief by retrieving lost data. Thus, we can do the same for you. Contact our Denver data recovery experts today for your free evaluation.
eProvided data recovery services on Instagram
.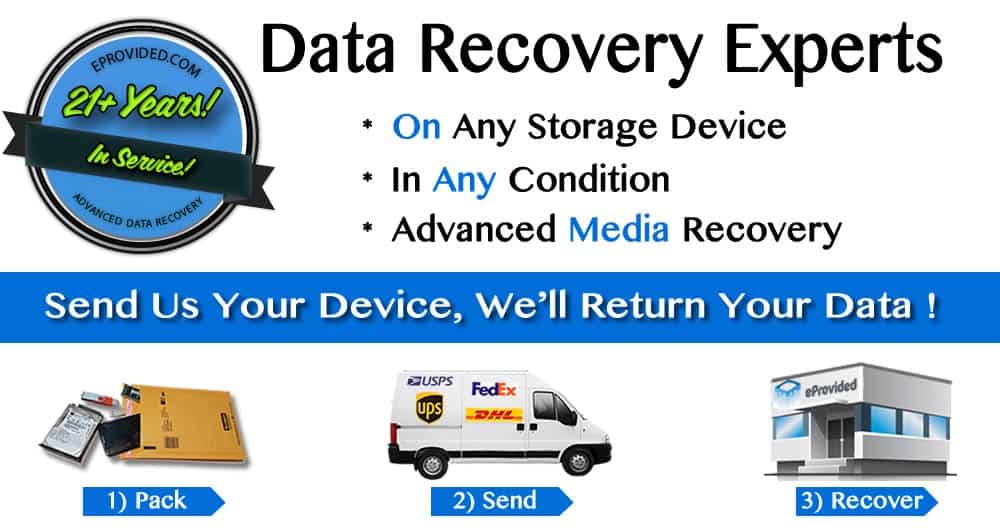 Denver City Tidbits.
In 1858, some prospectors established Denver, Colorado, which is located at the confluence of Cherry Creek and the South Platte, close to the foothills of the Front Range of the Rocky Mountains. Denver is one of the few city/county governments that has been combined into one jurisdiction and also the county seat for Denver County, Colorado. The nickname of Denver is The Mile High City because the official elevation of the community is 5,280 feet or one mile above sea level. The governor of the Kansas Territory, named James Denver is the namesake of Denver.
The region had been used by the Arapaho and Cheyenne Indian tribe for seasonal encampments, before a United States Army General named Larimer placed cottonwood logs to stake out land claims. The intent of general Larimer was to establish a settlement that would see to the needs of immigrants. In 1851, he worked with agents from the Denver City Land Company to sell parcels of land in the settlement to miners and business owners, which violated the Fort Laramie. The year 1861 brought the incorporation of Denver as a city, which was several months after the Colorado Territory had been established. The Arapaho Indian tribe coexisted peacefully with the white pioneers until the 1864 Sand Creek Massacre. At the hands of a Colonel named John Chivington, 163 Arapaho Indians were killed, who were primarily women and children. The Indians that were left in the tribe were subsequently confined to reservations in Wyoming and Oklahoma.
The population of Denver Increased from 1870 through 1890, when the railroads arrived between to over 100,000 people from approximately 5,000 people. Denver was the second most populated city in the West, to only to San Francisco, California.
The 1893 depression brought the first boom in Denver to an end, and President Benjamin Harrison attempted to close the gap between the value of gold and silver by repealing the Sherman Silver Purchase Act. The growing ever increasing difference between the value of the two metals was the primary cause of the depletion of the United States gold reserves, which played an important role in the Panic of 1893.
The leaders of the government encouraged growing the service, tourism, manufacturing, and wheat industries in an effort to diversify. After 1900, growth started increasing as the economy of Denver was improved by rubber goods, leather, flour mills, canneries, brickyards, and stockyards. Included in those efforts to diversify was the development and research of Colorado's fuel sources. Following World War II, several gas and oil national and regional headquarters were relocated to Denver, which also fueled the growth of the community. In the 1970's, huge 40 and 50 story skyscrapers were being constructed in the downtown area.
Denver became one of the primary national transportation centers in the nation as well as the largest telecommunications center in the country as the result of its close proximity to numerous other distribution hubs in the Midwest and the West. Denver also employed more government workers than any other community, with the exception of Washington, D.C., employing more than 500,000 people.
Between the 1970's and early 1980's the energy crisis of was a boon for Denver, and it sprawled into surrounding regions with suburban malls, subdivisions, malls, and a second office in the suburban Denver Tech Center.
However, in the 1980's the price of oil dropped $9/barrel from $39/barrel. This resulted in disastrous consequences for the economy in Denver. Denver experienced the highest vacancy rate or 30% in the nation as a large numbers of people leaving. For Instance, large layoffs included some 15,000 people in the oil industry alone. However, other aspects in the mining and energy industries played an important part in the recovery of the economy in Denver.
In 1989, construction was started on the multimillion dollar DIA (Denver International Airport), as directed by Mayor Frederico Pena. In 1994, the complex was completed, after some unforeseen delays. However, the failure of the elaborate luggage disbursement system in the airport, resulted in millions of dollars and numerous delays before it was corrected. This was after an original cost of $60 million. When the aging Stapleton International Airport was replaced with the Denver International Airport, the construction cost was almost $2 billion over budget for a total of $5.2 billion.
Denver was the first community in the country to make the private use of less than one ounce of marijuana legal for adults who were at least 21 years old. In an emotionally charged and highly controversial charged issue, the residents of Denver voted 53.5% to 46.5% in favor of its legalization.
Numerous new housing projects arrived with the completion of the Ocean Journey Aquarium, Pepsi Athletic Center, Elitch Gardens Amusement Park, and the South Platte Valley for Coors Baseball Field.
With the Lafayette, Loveland, Lakewood, and Boulder communities, all being within close proximity of the downtown area, Denver is an excellent example of urban sprawl. Initially, all of these neighboring communities was established in order to provide housing for those who wanted to leave the city, in addition to finding cheaper industrial and commercial spaces for businesses. However, they have been enveloped by unchecked expansion.