Phoenix Data Recovery
Have a cracked microSD card causing you to lose data? Or, do you have a corrupted micro SD card, USB flash drive, M.2 SSD, or smartphone that's caused you data loss? If you've lost data from any storage device, eProvided can help you recover it. Have a broken SD card or unrecognized USB flash drive?
Data recovery professionals at eProvided recover files you've lost or damaged. All in all, you have a solution. Please call 1-866-857-5950, we'll get your files back.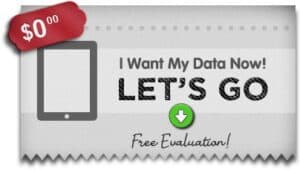 micro
SD card broken in half
? eProvided is your one-stop solution. Specializing in flash drive recovery to Micro SD card recovery.
Cracked micro SD cards
are common. Thus, eProvided offers affordable pricing to retrieve valuable photos and lost videos. Of course, data loss you can't live without includes texts, damaged files or contacts lists. Regardless of the type of device, we are capable of recovering damaged files, lost files, or corrupted data from it. You can count on us to provide smartphone data recovery services as well. In summary, we offer comprehensive data recovery services, including smartphone data recovery.
Phoenix Hard Drive Recovery
eProvided is a premier Phoenix data recovery company. And, we recover any type of lost data from any storage device. eProvided will recover files even if broken, corrupted, or damaged. From hard drive recovery to SSD file recovery and everything in-between. Experienced fresh or salt water file damage? To sum up, we offer a
free
evaluation and boast a success rate of 98%. Further, contact eProvided to talk with our experienced Phoenix file retrieval engineers. In short, retrieve any damaged files or lost data with ease, CALL TODAY 1-866-857-5950.
Phoenix Micro SD Card Recovery

Are you dealing with a broken smartphone or a dropped cell phone? Or, is your laptop not working properly? You are aware of the possible consequences of losing data thats mission critical. Precious memories from wedding photoshoots and important business files can be lost or corrupted. Have a micro SD card corrupted? Above all, our Phoenix Micro SD card recovery engineers recover data fast. We also offer affordable and effective pricing.
What to expect from eProvided file recovery when attempting to recover lost data?
We have the ability to recover data from ANY type of device, regardless of its make or model, and our basic recovery services are priced under $100.00.
We are also a trusted Phoenix-based flash drive recovery company with a 98% success rate.
We offer a range of delivery options as part of our data recovery services, including the ability to download recovered data, as well as the option to have it delivered on a recovery drive.
After successfully retrieving your files, we will provide you with a new USB data recovery drive containing the recovered data.
Also, our Phoenix data recovery experts will retrieve any lost data from a damaged cell phone.
We also offer Phoenix Micro SD card recovery and Phoenix thumb drive recovery services.
Our pricing is affordable and we provide a free diagnostic evaluation of your device.
We operate on a "No Recovery, No Fee" policy, which means that we only charge data recovery service fees if we successfully retrieve your lost files.
Once we receive your device at our lab, we typically initiate the file recovery process within 1-3 days.
Upon receiving your device, we always perform a free evaluation to assess the extent of the damage and determine the feasibility of data recovery.
eProvided is the Number-One
Phoenix data recovery company
, thus, our primary line of services, included below. Recover corrupted or lost files from any storage drive or device, even storage types not mentioned below.
Phoenix Flash Drive Recovery
No need to panic if your data storage device has stopped working or is damaged. Our team of data recovery experts at eProvided can assist you in such situations, as we successfully recover files for our customers on a daily basis. We've helped hundreds in Phoenix breath sighs of relief by retrieving lost data. Thus, we can do the same for you. Contact our Phoenix data recovery experts today for your free evaluation.
eProvided data recovery services on Instagram
.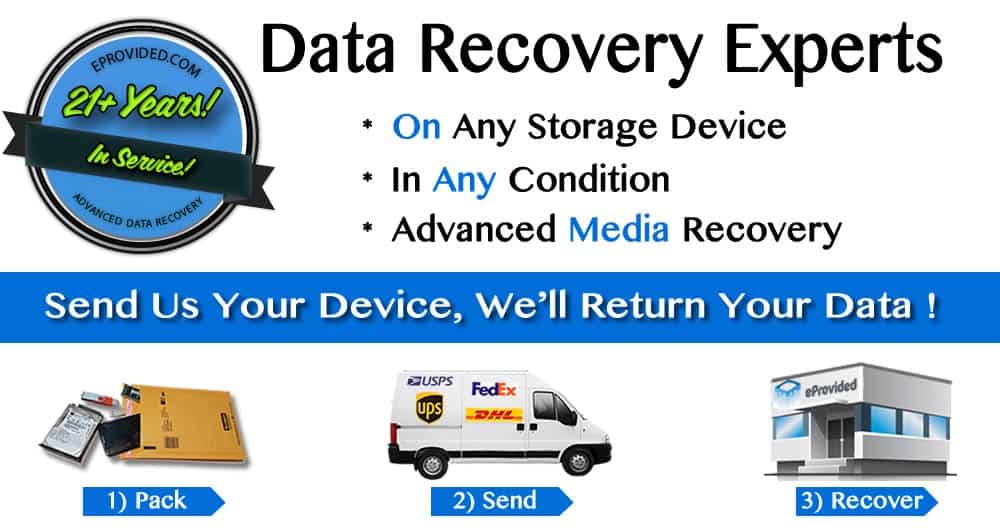 Phoenix City Tidbits.
Native Indians, known as the Hohokam tribe, who had established a flourishing culture but disappeared about 1450 A.D., is the prehistoric settlement where the current location of the city of Phoenix is. Hohokam translates into Those Who Have Gone, and believed to be the ancestors of the Pima, the Hohokam tribe had built a sophisticated system of irrigation canals. Many of these canals are still being used use today, and remain as evidence of their existence.
It was not until the 1860s that the permanent resettlement of the Hohokam location was established. In the meantime, the region area shared the history of the remainder of Arizona. During the 1500s, Hispanic conquistadors invaded Arizona searching for the Seven Cities of Cibola, and brought with them some new agricultural techniques, some horses, and some cattle. Farmers, traders, and miners followed them and their presence was tolerated by the Native Indians until the 1850s, when it became obvious that the white homesteaders were encroaching on their land. Battles between tribes and the pioneers resulted in intervention by the United States military and eventually, the tribes were confined to reservations.
On the ruins of the Hohokam settlement a United States Army post supply camp for the close by Camp McDowell was established in 1864. Two pioneers rebuild the irrigation canals that the Hohokam tribe had original constructed. One of these early pioneers named the area Phoenix. This pioneer predicted that, much the same as the mythical phoenix bird that arose from its own ashes, a great community would emerge from these ruins.
The year 1881 brought the incorporation of Phoenix. The community quickly became a major trading center with the 1887 construction of the railroad, and then un 1889, became the capital of the Arizona territory. In 1912, it was appointed as the capital of Arizona.
During the 1880s, a toll gate at Mc Dowell and Central Avenues was owned by the Central Avenue Improvement Association, which was a subsidiary of the Arizona Water Company. The toll for wagons and buggies was a quarter. Bicycles were free, and the community had plenty of bicycles.
As the result of its general outlaw environment, gambling palaces, and saloons, Phoenix gained a reputation as being a somewhat rowdy frontier town, although by 1900, law and order were restored and Phoenix entered a new phase in its development. The railroad brought pioneers from all over the nation, which became an immigration pattern that has been steadily continuing without interruption for 30 years after WW II. For example, the population of Phoenix increased to almost 790,000 people from approximately 107,000 people.
The residents who were disgruntled by the continual abuse, voted in a completely new slate of Council members in 1949, that included the first female Council member, named Margaret Kober, who later became known as Mrs. Leslie R. Kober.
The results of these governmental reforms have been demonstrated spectacularly. The same city manager that was chosen by that first Council remained in office for over 11 years, in spite of the fact that he served under 27 different Council members and five different mayors. This provided a continuity in management that proved invaluable when the incredible growth of Phoenix was considered. Until 1961, when he voluntarily retired, City Manager continued working, in spite of the predictions that he wouldn't last six months. During his tenure, he broke every record that was ever achieved by previous managers.
Maybe the most amazing achievement of all has been the development of Phoenix since 1950. Considering that at that time, Phoenix had population of 106,000 people and an area of 17.1 square miles, which ranked it 99th among all communities in America.
These days, the population of Phoenix is over 1.4 million people and has a land mass of over 500 square miles, which ranks it sixth in the nation. Although Phoenix is the industrial and corporate hub of the southwest it hasnt forgotten its past, and it has retained its long-time reputation of concern and friendliness of its resident for one another as well as for their government.
During the first half of the 1900s, some major technological advances, such as the advent of air conditioning, the aqueduct project of central Arizona, the Southern Pacific Railroad, as well as the Roosevelt Dam on the Salt River brought about industrial and agricultural development that also fueled incredible growth. In the Phoenix experienced its third major growth boom in 40 years, partially as the result of a large influx of people from California during the 1990s.
Phoenix started to experience the effects of urban sprawl, which included some serious air pollution. The landscape of Phoenix in the 2000s, has been of Indian pueblo and Hispanic colonial architecture combined with sparkling high-rise office buildings. There has been continued population growth that was fueled by the economic success of the region, and almost all business indicators report positive gains. One billion dollars in private and public funds have been allotted by the City Council to maintain and enhance Phoenix. With the natural appeal of the environment, this foresight prepares Phoenix for limitless prosperity.