Baltimore Data Recovery
Are you experiencing data loss because of a cracked microSD card? Are you encountering data loss caused by a corrupted microSD card, USB flash drive, M.2 SSD, or damaged smartphone? If you've encountered data loss from any type of storage device, eProvided is here to offer you professional data recovery services. If you have a broken SD card or an unrecognized USB flash drive, we will recover your data. Our skilled technicians utilize state-of-the-art data recovery techniques to retrieve your data safely and efficiently.
At eProvided, our data recovery professionals have perfected recovering files you've lost or damaged. Take a breath, we have a solution for your data recovery needs. For assistance, call 1-866-857-5950, and we'll work fast to get your files back.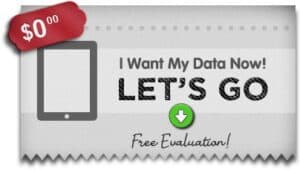 micro
SD card broken in half
? eProvided serves as your all-in-one solution, specializing in data recovery for various storage devices, from flash drive recovery to Micro SD card recovery.
Cracked micro SD cards
are common. eProvided offers competitive and affordable pricing to recover your valuable photos and videos that have been lost. No matter the type of device, whether it's a smartphone, tablet, or computer, we have the capability to recover damaged files, lost files, or corrupted data from it. This includes recovering important texts, damaged files, or contact lists that you can't afford to live without. Rest assured, our reliable smartphone data recovery services are designed to meet your specific needs. In short, we provide a wide range of data recovery services, including specialized smartphone data recovery. From accidental formatting and logical errors to physical damage, we have the expertise to handle various data loss situations.
Baltimore Hard Drive Recovery
eProvided is a leading data recovery company in Baltimore. At eProvided, we specialize in recovering lost data from any type of storage device. This includes lost data on any drives that are broken, corrupted, or damaged. From hard drive recovery to SSD file recovery, and everything in between, our data recovery experts are equipped to handle it all. Experienced fresh or salt water file damage? To sum up, we offer a
free
evaluation and boast a success rate of 98%. Further, contact eProvided to talk with our experienced Baltimore file retrieval engineers. In short, retrieve any damaged files or lost data with ease, CALL TODAY 1-866-857-5950.
Baltimore Micro SD Card Recovery

Are you dealing with a broken smartphone or a dropped cell phone? Or, is your laptop not working properly? We understand the significant impact of losing mission-critical data, including precious wedding photos and important business files. The loss or corruption of such data can have serious consequences. Have a micro SD card corrupted? Above all, our Baltimore Micro SD card recovery engineers recover data fast. We have expertise in recovering data from all manufacturers and devices, including Sandisk, Samsung, and all others. We also offer affordable and effective pricing.
What to expect from eProvided file recovery when attempting to recover lost data?
We have the ability to recover data from ANY type of storage device, regardless of its make or model. At eProvided, our basic recovery services are competitively priced, offering solutions under $100.00.
We are also a trusted Baltimore-based flash drive recovery company with a 98% success rate.
As part of our data recovery services, we provide a variety of delivery options to cater to your needs. This includes the ability to download recovered data, as well as the option to have it delivered on a recovery drive.
Once your files have been successfully recovered, we will supply you with a new USB data recovery drive that contains your recovered data.
Additionally, our data recovery experts are skilled at recovering lost data from damaged cell phones and broken smartphones.
We also offer Baltimore Micro SD card recovery and Baltimore thumb drive recovery services.
Our pricing is affordable and we provide a free diagnostic evaluation of your device.
We operate on a "No Recovery, No Fee" policy, which means that we only charge data recovery service fees if we successfully retrieve your lost files.
Upon receiving your device at our advanced data recovery lab, our team typically starts the file recovery process promptly, usually within 1 to 3 days.
Upon receiving your device, we always perform a free evaluation to assess the extent of the damage and determine the feasibility of data recovery.
eProvided is the Number-One
Baltimore data recovery company
. Below are our primary file recovery services: eProvided excels in recovering corrupted or lost files from various storage drives and devices, including all those not mentioned below.
Baltimore Flash Drive Recovery
There's no need to panic if your data storage device has stopped working or is damaged. Our team of data recovery experts at eProvided is well-equipped to assist you in such challenging situations. eProvided consistently achieves successful file recoveries for our valued customers on a daily basis. We've helped hundreds in Baltimore breath sighs of relief by retrieving lost data. Thus, we can do the same for you. Contact our Baltimore data recovery experts today for your free evaluation.
eProvided data recovery services on Instagram
.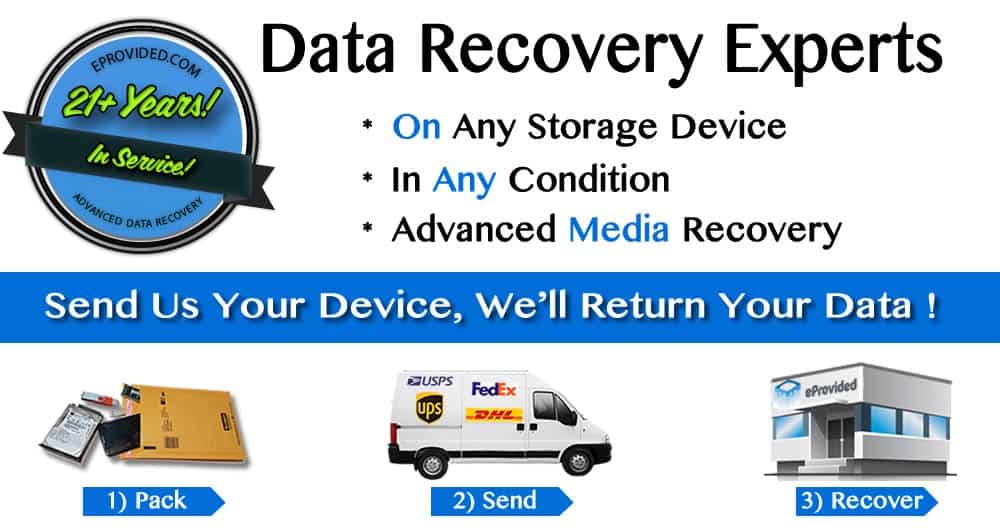 Baltimore City Tidbits.
The first Proprietary Governor of the Province of Maryland was named Lord Baltimore, and is the namesake of the community Baltimore, which was established in 1729. Baltimore grew rapidly as a granary for the sugar producing colonies in the Caribbean during the middle and late 1700's.
Baltimore played an important role in events that resulted in the American Revolution. When protesting the punishment of Boston by joining with the merchants to sign agreements not to export or import anything to Britain, Baltimore joined other communities. The British declared Baltimore to be A Nest of Pirates during the War of 1812. After the British had burned Washington D. C. to the ground, the British attacked Fort McHenry in Baltimore, close to the harbor. This came to be known as the Battle of Baltimore, and forces from the United States won by repulsing joint naval and land attacks. The local citizens took up arms when the British arrived Sparrows Point, and when they had run out of ammunition, they threw anything that they could find at the British, including pots and pans. At the Battle of North Point, they fought to a stalemate, which resulted in the killing of the British Commander General Ross, who had reportedly stated that he would eat dinner that night if we don't win this battle. From then on, British reinforcements weren't possible, and their forces subsequently withdrew. Francis Scott Key was so inspired by the naval engagement that he wrote the national anthem for the United States, known as The Star-Spangled Banner.
As the result of increased commerce with the patrons west of the interior of the United States, the population of Baltimore grew explosively. Reportedly, John Quincy Adams purportedly nicknamed Baltimore, Monument City, as the result of the development of a unique skyline that offers numerous monuments and churches that he saw on a visit to Baltimore in 1827. The year 1851, brought the incorporation of Baltimore as a city, independent from Baltimore County at that time.
In 1864, slavery was made illegal in Maryland, which, during the Civil War, remained part of the Union. In 1861, the Baltimore riot was the result of a Pro-Southern reaction, when Union soldiers marched through the community. Troops from the Union army occupied Baltimore after the riot, and in order to prevent Maryland from seceding until after the war ended in 1865, Maryland came under direct federal administration. The Union considered this a requirement in order to prevent Washington, D.C. from being totally surrounded by seceded Confederate territory.
In 1947, when the inner city decay was so extensive that over 45,000 homes were considered substandard, the urban renewal of Baltimore started. By 1954, the number of homes that were considered substandard was reduced to 25,000, as the result of a rigorous rehabilitation and construction program. Some influential businessmen who worked with municipal agencies in order to develop civic programs, known as the Greater Baltimore Committee, was established in 1955 by private and public cooperation. From the 1970's through the 1980's, extensive neighborhood development and revitalization were undertaken. The projects included the construction of a restaurants and shops in Harbor Place, the National Aquarium, the Maryland Science Center, construction of a rapid transit line to the suburbs, and the American Visionary Art Museum. Development of the waterfront continued during the 1990's and into the 2000's, and many old neighborhoods experienced an increase in popularity. There is continued development coupled with historical preservation and the careful combination of the past and the present. Over $1 billion in new development is in the planning stages, which includes retail space, hotels, increased offerings of art, and technology improvements to the harbor in Baltimore.
The population of Baltimore declined sharply during the 1990's. Baltimore faced an exodus of its residents to the suburbs, much the same as other communities were facing and the population decreased by 11.5%. However, this trend is changing and between 2000 and 2003, the population only decreased 3.2%.
The Democratic mayoral primary in Baltimore was won by a white city councilman named Martin O'Malley, 1999, won the Baltimore Democratic mayoral primary, and defeated 16 candidates, eight of whom were African American, in this predominantly African American city. Following a campaign in which he promised to have zero tolerance for crime and to clean the streets of open-air drug markets, O'Malley went on to win the mayoral election. Baltimore led the 25 largest communities with a reduction of violent crime for five years by 2004, and Baltimore experienced a 40% decrease in violent crime between 1999 and 2004.
Currently the economy in Baltimore is based on the service oriented sector with the largest employer being John Hopkins Hospital and Johns Hopkins University, as opposed to being the industrial community that it once was with an economic base in manufacturing. In 1996, Baltimore became the first community in the U.S. to adopt 311 as a hot line, non-emergency telephone number, in order to preserve the use of 911 for genuine emergencies. The concept has been highly successful, and many other regions in the U.S. have since implemented the practice.