Minneapolis Data Recovery
Are you experiencing data loss because of a cracked microSD card? Are you encountering data loss caused by a corrupted microSD card, USB flash drive, M.2 SSD, or damaged smartphone? If you've encountered data loss from any type of storage device, eProvided is here to offer you professional data recovery services. If you have a broken SD card or an unrecognized USB flash drive, we will recover your data. Our skilled technicians utilize state-of-the-art data recovery techniques to retrieve your data safely and efficiently.
At eProvided, our data recovery professionals have perfected recovering files you've lost or damaged. Take a breath, we have a solution for your data recovery needs. For assistance, call 1-866-857-5950, and we'll work fast to get your files back.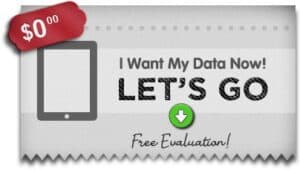 micro
SD card broken in half
? eProvided serves as your all-in-one solution, specializing in data recovery for various storage devices, from flash drive recovery to Micro SD card recovery.
Cracked micro SD cards
are common. eProvided offers competitive and affordable pricing to recover your valuable photos and videos that have been lost. No matter the type of device, whether it's a smartphone, tablet, or computer, we have the capability to recover damaged files, lost files, or corrupted data from it. This includes recovering important texts, damaged files, or contact lists that you can't afford to live without. Rest assured, our reliable smartphone data recovery services are designed to meet your specific needs. In short, we provide a wide range of data recovery services, including specialized smartphone data recovery. From accidental formatting and logical errors to physical damage, we have the expertise to handle various data loss situations.
Minneapolis Hard Drive Recovery
eProvided is a leading data recovery company in Minneapolis. At eProvided, we specialize in recovering lost data from any type of storage device. This includes lost data on any drives that are broken, corrupted, or damaged. From hard drive recovery to SSD file recovery, and everything in between, our data recovery experts are equipped to handle it all. Experienced fresh or salt water file damage? To sum up, we offer a
free
evaluation and boast a success rate of 98%. Further, contact eProvided to talk with our experienced Minneapolis file retrieval engineers. In short, retrieve any damaged files or lost data with ease, CALL TODAY 1-866-857-5950.
Minneapolis Micro SD Card Recovery

Are you dealing with a broken smartphone or a dropped cell phone? Or, is your laptop not working properly? We understand the significant impact of losing mission-critical data, including precious wedding photos and important business files. The loss or corruption of such data can have serious consequences. Have a micro SD card corrupted? Above all, our Minneapolis Micro SD card recovery engineers recover data fast. We have expertise in recovering data from all manufacturers and devices, including Sandisk, Samsung, and all others. We also offer affordable and effective pricing.
What to expect from eProvided file recovery when attempting to recover lost data?
We have the ability to recover data from ANY type of storage device, regardless of its make or model. At eProvided, our basic recovery services are competitively priced, offering solutions under $100.00.
We are also a trusted Minneapolis-based flash drive recovery company with a 98% success rate.
As part of our data recovery services, we provide a variety of delivery options to cater to your needs. This includes the ability to download recovered data, as well as the option to have it delivered on a recovery drive.
Once your files have been successfully recovered, we will supply you with a new USB data recovery drive that contains your recovered data.
Additionally, our data recovery experts are skilled at recovering lost data from damaged cell phones and broken smartphones.
We also offer Minneapolis Micro SD card recovery and Minneapolis thumb drive recovery services.
Our pricing is affordable and we provide a free diagnostic evaluation of your device.
We operate on a "No Recovery, No Fee" policy, which means that we only charge data recovery service fees if we successfully retrieve your lost files.
Upon receiving your device at our advanced data recovery lab, our team typically starts the file recovery process promptly, usually within 1 to 3 days.
Upon receiving your device, we always perform a free evaluation to assess the extent of the damage and determine the feasibility of data recovery.
eProvided is the Number-One
Minneapolis data recovery company
. Below are our primary file recovery services: eProvided excels in recovering corrupted or lost files from various storage drives and devices, including all those not mentioned below.
Minneapolis Flash Drive Recovery
There's no need to panic if your data storage device has stopped working or is damaged. Our team of data recovery experts at eProvided is well-equipped to assist you in such challenging situations. eProvided consistently achieves successful file recoveries for our valued customers on a daily basis. We've helped hundreds in Minneapolis breath sighs of relief by retrieving lost data. Thus, we can do the same for you. Contact our Minneapolis data recovery experts today for your free evaluation.
eProvided data recovery services on Instagram
.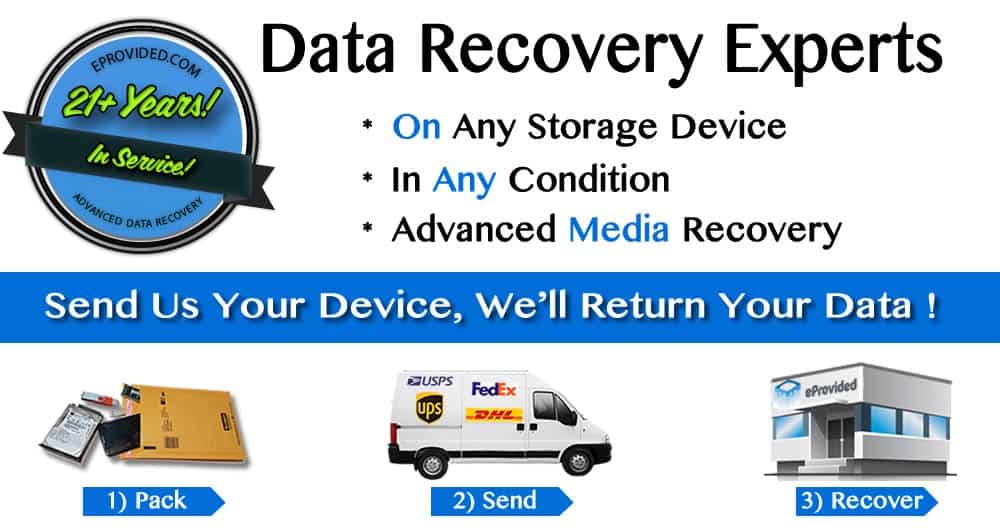 Minneapolis City Tidbits.
Minneapolis, Minnesota is the county seat of Hennepin County and, by population, is the largest community in the state. The close proximity of Fort Snelling is what first fueled the growth and the origin of the settlement. Fort Snelling, was the first major military presence in the region, and power for flour mills and sawmills was provided as the result of its location on the Saint Anthony Falls.
Prior to the arrival of a French Franciscan missionary, who, in 1680, was exploring the Mississippi River, named Father Louis Hennepin, the Sioux Indian tribe hunted and farmed in the location that is currently known as Minneapolis. At a water fall located on the navigable head of the Mississippi River, Father Hennepin discovered the what is currently known as Minneapolis. The named the waterfall in honor of St. Anthony, which has since played a critical role in the development of the city. In 1820, the settlement of Minnesota became permanent, when, under the command of a Colonel named Josiah Snelling the troops constructed Fort St. Anthony on a bluff that overlooked the confluence of the Mississippi and the Minnesota Rivers. In 1825 the name of the fort was changed to Fort Snelling. The fort protected fur traders from the warring Chippewa and Sioux Indian tribes, and also served the Upper Midwest as an outpost and trading center.
The source for powering the flour mill and sawmills was the St. Anthony Falls. The rapid growth of Minneapolis was largely due to these two industries. In 1823 the first flour mill was constructed by soldiers. By 1841, the first commercial sawmill was operating. This attracted some New England pioneers, especially lumbermen from Maine. This fertile land was ready to be settled. In 1869, a geographical fault discovered at the falls almost resulted in a catastrophe as well as the end of the two most important industries. However, with the help of some federal funds, an apron was constructed, which helped the settlement to grow in prosperity and wealth by securing the source of the waterpower.
On the western side of these fall, the village of All Saints was established in 1849. In 1858, some pioneers who had been squatting on the land for the United States military reservation, were awarded land rights. The settlement of St. Anthony was also incorporated in 1855. The village of All Saints was renamed to Minneapolis in1856. The word Minneapolis is derived the Greed word for city which is polis and the Sioux word for water, which is minne. In 1860, was officially chartered as a city and in 186s Minneapolis was also officially chartered as a city. The two cities merged as one in 1872, and they spanned both sides of the Mississippi River. The name Minneapolis was chosen because it was the larger of the two cities.
Immigrants from Northern Europe, especially Finland, Denmark, Sweden, and Norway arrived in Minneapolis by the droves in order to work in these new industries. In 1851, a Swedish shoemaker named Nils Nyberg is considered to be the first Swede to settle in the area. Following the Civil War, the wave of Scandinavian immigration was felt in every facet of life in Minneapolis.
Minneapolis became a great city in America in only one short generation. The streets were platted in order to reflect prosperity and order by the original pioneers from New England. There were that were lined with elm and oak trees. Dividing the community was the great Mississippi River, which served the pattern of the street grid. The booming economy and the rapid population growth in the city were, in part, the result of the perfection of a flour sifting device, known as the Purifier, which mad the production of high quality flour from inexpensive spring wheat possible. Subsequently, this resulted in the building of large commercial flour mills.
In 1878, a mill exploded that destroyed half the flour mill district. This prompted the residents to research techniques for reducing mill dust. By 1882, Minnesota had become the leading center for the milling of flour in the world. The lumber industry was powered by steam machinery that, between 1899 and 1905, fueled the lumber industry. Minneapolis was the premier producer of lumber in the world. In 1899, the production was so great that logs actually got jammed in the river from the northern timberlands. Also, during this period of time, Minneapolis became a center for railroad transportation, which also contributed to economic prosperity
However, after the great northern timberlands became depleted, some of the large milling companies had to move to other communities, the lumber industry in Minneapolis declined. The high cost also hurt the economy. Minneapolis rebounded and became a national leader in the manufacture of farm machinery, electronic equipment, and computer following the end of WW II.
The community established a reputation as a progressive city, and undertook a rather ambitious urban development project to revitalize the economic base while improving the downtown core. One of the first of its kind in a major city was the innovative Nicollet Mall, which had a unique skywalk system. From the 1960's through the 1970's, St. Paul and its twin city, Minneapolis became one of the fastest growing metropolitan regions in the country. The region was ranked as the eighth fastest growing city in the nation, with continued growth, by the end of the 1900's.