Thanks to NAND Flash Memory, today's devices continue to evolve in new and exciting ways.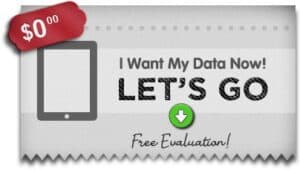 Storing files and data, of various sizes, now allows us to access our important documents and media wherever we are. Even on our smartphones store our important files. NAND technology's found in USB drives, iPads, iPhones, digital cameras and other devices. The majority of electronics now use NAND flash memory components. NAND flash devices provides exceptional performance that has so many of us hooked.
However, the more this technology advances, and the elements essential to its efficiency become more complex, the worse it can be when they break down. We store valuable data on our phones, laptops, and pads without giving it a second thought. Should data loss problems arise, we feel devastated. If your hard drive is struggling to properly detect your NAND flash device, your first instinct may be to panic. Consequently, you'll assume your precious information, and media files are gone for good. This may not be the case.
Here at eProvided, we're dedicated to recovering data from today's most complex devices, and our experts can easily retrieve information stored in your NAND flash memory in just a day (or less). How do we do it? Read more about NAND data recovery options used at eProvided.com
Flash Device Recovery
eProvided data recovery firm works sufficiently with all flash devices. Including USB flash drives, SSDs, cell phones, laptops, and more. Broken, formatted, and unrecognized flash devices all receive a free evaluation. Data recovery engineers treat badly damaged NAND flash chips every day. With over 20 years of experience, we can return your corrupted data back into media files. Flash devices, such as memory cards, can suffer from memory wear. This happens when a user overuses the memory card, and data blocks become full. Broken flash drives, formatted or deleted, and water damaged smartphones is recoverable.
How Data's Recovered from NAND Flash Memory
Let's say your hard drive has started performing erratically. Ordinarily, all SSD drives & USB flash drives feature NAND technology. Thus, we can take these storage devices apart to explore the problems and retrieve your data. eProvided uses the latest, most innovative techniques available. Then, we unscramble data dumped from NAND Flash microchips and reassemble them into a single disk image. Moreover, it helps us retrieve your NAND files in the condition they were in originally. This is quite exclusive to eProvided, and we take great pride in offering this unique service to you at affordable rates.
Typically, recovering data from your NAND hard drive takes around one to three days, and we can even save data from drives which might have been formatted or overwritten. What's more, we can retrieve data from hard drives, flash drives or any other storage device. Thus, if it's no longer recognized due to severe damage, call an expert. Accessing NAND memory and the NAND chips banks directly is a delicate procedure, but our experts have the skill and knowledge to do this safely and securely, without endangering your data.
Can I Recover my Data on my USB Drive?
Many people will know how easy it is to accidentally step on a flash drive or bend a flash drive. Whether they fall out of your pocket as you walk or run, or drop from your desk unnoticed. Simple cracks or bends on storage devices can be enough to convince you. Your files could be gone forever. eProvided offers expert data recovery from USB drives of any kind. No matter how impossible you believe it to be, we will recover your files. Thus, call us, and we'll save your data.
Even if your USB drive or any other type of storage drive seems undamaged, your device may still fail to detect due to damaged NAND Flash chips. This can lead to panic, and confusion. The real reason could be something simple. Consumers feel tempted to throw flash drives away. Don't believe your data's lost, it's a mistake. All in all, someone could find your drive and retrieve data from it.
Whatever type of storage device, if you encounter NAND Flash problems, never hesitate to contact eProvided for information and assistance. We continually explore new methods of data-retrieval. We keep offering our customers a fast, comprehensive service, saving data you believed long-gone. So give us a call, and we'll get your files back!