Atlanta Data Recovery
Do you have a cracked microSD card that has caused you to lose data? Or, do you have a corrupted micro SD card, USB flash drive, M.2 SSD, or smartphone that has caused you data loss? If you've lost data from any storage device, eProvided can help you recover it. Have a broken SD card or unrecognized USB flash drive?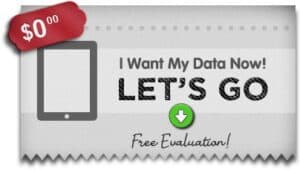 Data recovery professionals at eProvided recover files you've lost or damaged. All in all, you have a solution. Please call 1-866-857-5950, we'll get your files back.
micro
SD card broken in half
? eProvided is your one-stop solution. Specializing in flash drive recovery to Micro SD card recovery.
Cracked micro SD cards
are common. Thus, eProvided offers affordable pricing to retrieve valuable photos and lost videos. Of course, data loss you can't live without includes texts, damaged files or contacts lists. We can recover damaged files, lost files, or corrupted data from any device, regardless of the type of device. Need smartphone data recovery? Surely, we cover that as well.
Atlanta Hard Drive Recovery
eProvided is a premier Atlanta data recovery company. And, we recover any type of lost data from any storage device. eProvided will recover files even if broken, corrupted, or damaged. Experienced fresh or salt water file damage? To sum up, we offer a
free
evaluation and boast a success rate of 98%. Further, contact eProvided to talk with our experienced Atlanta file retrieval engineers. In short, retrieve any damaged files or lost data with ease, CALL TODAY 1-866-857-5950.
Atlanta Micro SD Card Recovery

Are you dealing with a broken smartphone or a dropped cell phone? Or, is your laptop not working properly? You are aware of the possible consequences of losing data thats mission critical. Precious memories from wedding photoshoots and important business files can be lost or corrupted. Have a micro SD card corrupted? Above all, our Atlanta Micro SD card recovery engineers recover data fast. We also offer affordable and effective pricing.
What to expect from eProvided file recovery when attempting to recover lost data?
We are a trusted Atlanta-based flash drive recovery company with a 98% success rate.
Our data recovery services include a variety of delivery options. Such as, data download, and recovery drive options.
Once we have successfully recovered your files, we will return them to you on a new USB data recovery drive.
Our Atlanta data recovery experts will retrieve any lost data from a damaged cell phone.
We also offer Atlanta Micro SD card recovery and Atlanta thumb drive recovery services.
We offer a free diagnostic evaluation of your device, and our prices are affordable.
In fact, you only pay for data recovery services if we are successful in recovering your lost files.
It takes 1-3 days after your device arrives at our lab for file recovery to begin.
We always provide a free evaluation of your device upon arrival.
eProvided is the Number-One
Atlanta data recovery company
, thus, our primary line of services, included below. Recover corrupted or lost files from any storage drive or device, even storage types not mentioned below.
Atlanta Flash Drive Recovery
If your device is damaged or stopped working, don't panic. Of course, the data recovery experts at eProvided can help. We recover files for customers daily. We've helped hundreds in Atlanta breath sighs of relief by retrieving lost data. Thus, we can do the same for you. Contact our Atlanta data recovery experts today for your free evaluation.
eProvided data recovery services on Instagram
.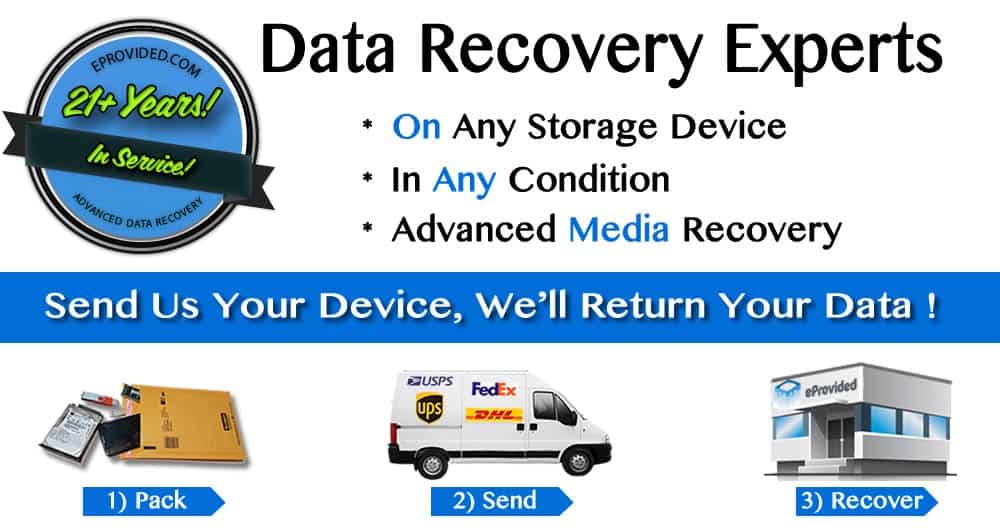 Atlanta City Tidbits.
The original name of at Atlanta was Terminus, which makes it evident that the origin of Atlanta was as railroad settlement, which, in 1837, was established as a village. It was to this location that the Atlantic and Western Railroad ran southward from the Tennessee state line, and from there connected to other portions of the state. An edict that forced some 17,000 Creek and Cherokee Indians numerous miles to the west, on a route that came to be known as the Trail of Tears, reinforced the hold on the region that he white pioneers had. In 1843, the name of the settlement to Marthasville and in 1845 it was changed again to Atlanta. The year 1848 brought the incorporation of Atlanta. Atlanta had become a thriving commercial hub by the beginning of the Civil War. After the end of the Civil War, the Phoenix was adopted as the symbol of Atlanta.
Following a heated and vigorous public debate in 1861, Atlanta elected to become one of the 11 states that would secede from the Union over the issue of slavery, and also made an attempt to become the capital of the Confederacy. However, ultimately, that honor went to Richmond, Virginia. The railroad links that had permitted the community to rise to prominence prior to the Civil War, made it a critical medical center and supply depot during the conflict. However, this fact also made Atlanta a very tempting target for the Union forces. Under the command of General William Tecumseh Sherman. the forces of the Confederacy laid siege to Atlanta, which was first occupied and then literally burned to the ground by Union troops during the summer of 1864.
Until 1876, the Union soldiers provided this military occupation, which continued, although the community started vigorously rebuilding. Educational, cultural institutions, businesses, and new homes were established and constructed, and the railroads were repaired. Atlanta became the permanent capital of Georgia in 1877, and adopted the Phoenix as its official symbol a phoenix rising from the ashes in 1888, as the community had also done. During the last 20 years of the 1800's, the population of Atlanta more than doubled, to 90,000 people.
During the early 1900's, Atlanta continued with its rapid growth and by 1910, the population of Atlanta had increased to about 155,000 people. Despite a 1917 disastrous fire, the population continued to increase. The African American population in Atlanta also increased rapidly, and the early years of the 1900's, were marred by the racial intolerance that was commonplace all throughout the South. An Atlanta professor named W. E. B. du Bois established the NAACP (National Association for the Advancement of Colored People in 1900, which remains the leading advocacy institution for African Americans. During the early 1900's, after some race riots, the African American black business community organized its own successful enclave on Auburn Street, where it flourished. Eventually, Atlanta became a hub for African American higher education, which was characterized by long-time mayor named William Hartsfield as a community that was Too Busy to Hate. During the 1960's, Atlanta became a center of the Civil Rights movement with the rise to prominence of Martin Luther King, Jr.
Atlanta, started out as a rail terminus, and continued its f transportation leadership tradition with the 1929 completion of its first airport and its rapid rise to become one of the primary air transport hubs in the country. In 1961, 1977, and 1980, improved facilities followed and in 1980, the new Harts-field International Airport was completed and opened. It has been said that regardless if you are going to heaven or hell, you will have to change planes in Atlanta.
Atlanta has become an increasingly cosmopolitan community, which attracts an ever increasing number of international travelers with facilities that include a two and one half million square foot, or 232,250 square meter convention center, a 16,000 seat coliseum, as well as a 4,500 seat civic center, during the post-war decades. During the 1960's, Atlanta acquired three major-league sports teams. Atlanta also attracted international attention when it became the host of the Democratic National Convention in 1988. During the 1990's, the worldwide spotlight shone even more brightly on the community of Atlanta, while it was preparing for the 1996 Olympics, which transformed the landscape of Atlanta with the building of the Olympic Village. These Olympic Games attracted some 11,000 athletes from 197 different countries, which for the modern Olympics, was a record. for the modern Olympics. However, the Olympic games were disrupted a bombing in the Centennial Olympic Park that injured over 100 people and killed two people. However, the Olympic Games went on as scheduled. It wasn't long before crowds were arriving back to the park in droves, and the focus returned to the athletes themselves, whose triumphs provided the ultimate primary drama of the Olympic Games and left the community of Atlanta with an indelible positive image of the long planned event.