Charlotte Data Recovery
Are you experiencing data loss because of a cracked microSD card? Are you encountering data loss caused by a corrupted microSD card, USB flash drive, M.2 SSD, or damaged smartphone? If you've encountered data loss from any type of storage device, eProvided is here to offer you professional data recovery services. If you have a broken SD card or an unrecognized USB flash drive, we will recover your data. Our skilled technicians utilize state-of-the-art data recovery techniques to retrieve your data safely and efficiently.
At eProvided, our data recovery professionals have perfected recovering files you've lost or damaged. Take a breath, we have a solution for your data recovery needs. For assistance, call 1-866-857-5950, and we'll work fast to get your files back.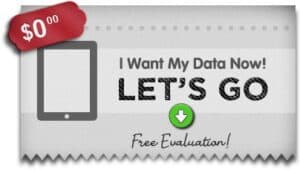 micro
SD card broken in half
? eProvided serves as your all-in-one solution, specializing in data recovery for various storage devices, from flash drive recovery to Micro SD card recovery.
Cracked micro SD cards
are common. eProvided offers competitive and affordable pricing to recover your valuable photos and videos that have been lost. No matter the type of device, whether it's a smartphone, tablet, or computer, we have the capability to recover damaged files, lost files, or corrupted data from it. This includes recovering important texts, damaged files, or contact lists that you can't afford to live without. Rest assured, our reliable smartphone data recovery services are designed to meet your specific needs. In short, we provide a wide range of data recovery services, including specialized smartphone data recovery. From accidental formatting and logical errors to physical damage, we have the expertise to handle various data loss situations.
Charlotte Hard Drive Recovery
eProvided is a leading data recovery company in Charlotte. At eProvided, we specialize in recovering lost data from any type of storage device. This includes lost data on any drives that are broken, corrupted, or damaged. From hard drive recovery to SSD file recovery, and everything in between, our data recovery experts are equipped to handle it all. Experienced fresh or salt water file damage? To sum up, we offer a
free
evaluation and boast a success rate of 98%. Further, contact eProvided to talk with our experienced Charlotte file retrieval engineers. In short, retrieve any damaged files or lost data with ease, CALL TODAY 1-866-857-5950.
Charlotte Micro SD Card Recovery

Are you dealing with a broken smartphone or a dropped cell phone? Or, is your laptop not working properly? We understand the significant impact of losing mission-critical data, including precious wedding photos and important business files. The loss or corruption of such data can have serious consequences. Have a micro SD card corrupted? Above all, our Charlotte Micro SD card recovery engineers recover data fast. We have expertise in recovering data from all manufacturers and devices, including Sandisk, Samsung, and all others. We also offer affordable and effective pricing.
What to expect from eProvided file recovery when attempting to recover lost data?
We have the ability to recover data from ANY type of storage device, regardless of its make or model. At eProvided, our basic recovery services are competitively priced, offering solutions under $100.00.
We are also a trusted Charlotte-based flash drive recovery company with a 98% success rate.
As part of our data recovery services, we provide a variety of delivery options to cater to your needs. This includes the ability to download recovered data, as well as the option to have it delivered on a recovery drive.
Once your files have been successfully recovered, we will supply you with a new USB data recovery drive that contains your recovered data.
Additionally, our data recovery experts are skilled at recovering lost data from damaged cell phones and broken smartphones.
We also offer Charlotte Micro SD card recovery and Charlotte thumb drive recovery services.
Our pricing is affordable and we provide a free diagnostic evaluation of your device.
We operate on a "No Recovery, No Fee" policy, which means that we only charge data recovery service fees if we successfully retrieve your lost files.
Upon receiving your device at our advanced data recovery lab, our team typically starts the file recovery process promptly, usually within 1 to 3 days.
Upon receiving your device, we always perform a free evaluation to assess the extent of the damage and determine the feasibility of data recovery.
eProvided is the Number-One
Charlotte data recovery company
. Below are our primary file recovery services: eProvided excels in recovering corrupted or lost files from various storage drives and devices, including all those not mentioned below.
Charlotte Flash Drive Recovery
There's no need to panic if your data storage device has stopped working or is damaged. Our team of data recovery experts at eProvided is well-equipped to assist you in such challenging situations. eProvided consistently achieves successful file recoveries for our valued customers on a daily basis. We've helped hundreds in Charlotte breath sighs of relief by retrieving lost data. Thus, we can do the same for you. Contact our Charlotte data recovery experts today for your free evaluation.
eProvided data recovery services on Instagram
.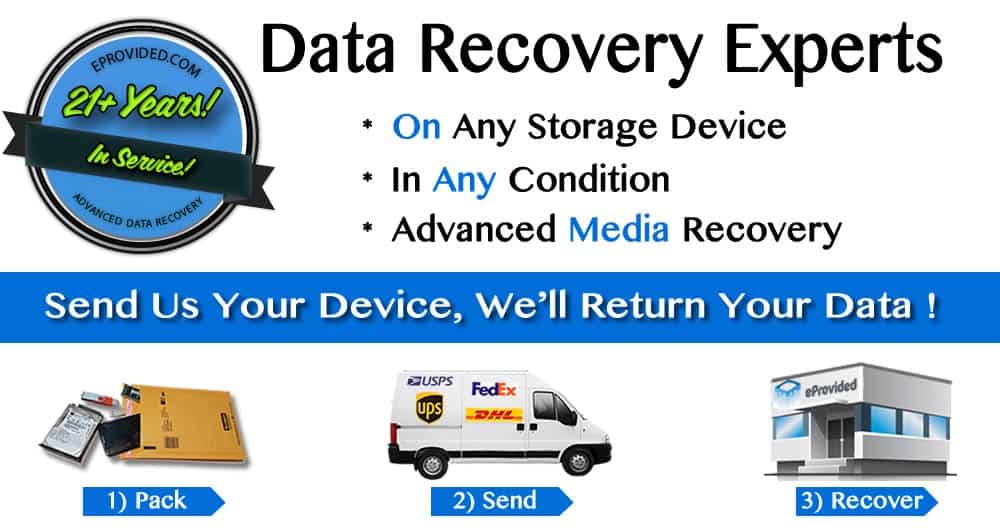 Charlotte City Tidbits.
Most people don't know that Charlotte has a rich history that includes the pride of Scots-Irish pioneer as well as the discovery of gold. Charlotte, also known as the Queen City was established in 1768. The wife of King George III of England named for Queen Charlotte, wife of King George. Is the namesake of the community. It is currently the second leading financial center in the country. Initially, Charlotte was established at the crossroads of two Native Indian trading paths. The intersection of these two paths, are currently known as Tryon and Trade Streets.
In 1799, the discovery of a 17-pound gold nugget attracted numerous immigrants to the region that became the first gold rush in the country. However, the boom didn't last very long. The many opportunists in Charlotte who were ready to make their fortune, relocated to California in 1848. Agriculture, primarily cotton and tobacco, was the primary provider of revenue for the area, during the years prior to the Civil War. Following the end of the Civil War, the textile industries were rejuvenated as the community became a major railroad center as well as a cotton processing.
In an effort to ensure a victory, frontiersmen from both Carolinas, Virginia, and Georgia combined their efforts at the Battle of King's Mountain just southwest of Charlotte on the South Carolina border. This was a very significant skirmish in 1780. The British sustained heavy casualties during this epic battle, which was considered as being instrumental in bringing the War of Independence to an end.
The first-ever gold rush started in Charlotte, in what would become many gold rushes in the new nation. This is where the first verified finding of gold in the United States was located. In 1899, 17-pound nugget was discovered and the entire community experienced a temporary boom as prospectors arrived in Charlotte by the droves. The first gold mine in the country was operated by Reed Gold Mine, until 1914. Prior to the gold disappearing, numerous productive veins were located found. To a lesser degree, mining continued, those veins that were located in the region. However, starting in 1849, the majority of the miners broke camp and relocated westward in an effort to strike it rich in the California gold fields.
Charlotte became the largest community in the Carolinas, due to the success of the railroads. Charlotte also became the largest southeastern textile and distribution center. With the addition of a streetcar system, Charlotte continued to expand. This was followed by suburbs, skyscrapers, and businesses. City planners that included a renowned man named John Nolen helped to shape the modern suburbs in Charlotte such as Dilworth and Myers Park.
From the 1970's through the 1980', the banking industry in Charlotte gained momentum, while businesses were opening by the droves. This was all accomplished under the leadership of a financier named Hugh McColl. Mr. McColl transformed North Carolina National Bank into what is currently known as the Bank of America. The combination of Wachovia and the Bank of America made Charlotte the second-largest banking center in the country, behind New York City.
The four wards that made up the original settlement of Charlotte are currently known as the Uptown region. The corners of all four wards meet in the Town Square, which is located in the center of Uptown. In the fourth and first wards, the remaining Queen Anne Architecture of the 1800's, continue to be a major tourist attraction, while the third and first are where the business centers and financial buildings are located. The Bank of America is the home of the Carolina Panthers of the NFL.
Charlotte has several diverse museums and is rich in history. The oldest museum in North Carolina is Mint Museum of Art, which was established in 1936, in the old Charlotte Mint building. The Mint Museum of Craft and design is a companion museum, which concentrates on artifacts that delineate stylistic, technical, and historical innovation, which opened in 1999. Charlotte is also the host of the Carolinas Aviation Museum, the Museum of the Old South, and the to the Mint Hill Country Doctor's Museum.
Several of higher learning institutions in Charlotte were constructed before the decision by the Supreme Court of North Carolina on the decision on Brown vs. the Board of Education, which concluded that regional universities and colleges must include the historically African American college of Johnson C. Smith University, which was once known as the Biddle University as well as the University of North Carolina at Charlotte. Charlotte is also home to the Queens University of Charlotte, Pfeiffer University at Charlotte, as well as the Central Piedmont Community College.
Charlotte is the birthplace pf the world famous evangelist named Billy Graham and was also was also known as the City of Churches. The highest concentration of adherents are Protestant Christian, with the most being of the Methodist and Presbyterian denominations, who have over 700 places to worship. During the 1980's, the relocation of many corporations from the northeast, the Jewish and Catholic grew considerably. In addition, there are five mosques as well as a large population of Baptists, located in Charlotte, as well.