Wichita Data Recovery
Are you experiencing data loss because of a cracked microSD card? Are you encountering data loss caused by a corrupted microSD card, USB flash drive, M.2 SSD, or smartphone? If you've encountered data loss from any type of storage device, eProvided is here to offer you professional data recovery services. If you have a broken SD card or an unrecognized USB flash drive, we can help you recover your data. Our skilled technicians utilize state-of-the-art data recovery techniques to retrieve your data safely and efficiently.
At eProvided, our data recovery professionals have perfected recovering files you've lost or damaged. Take a breath, we have a solution for your data recovery needs. For assistance, call 1-866-857-5950, and we'll work fast to get your files back.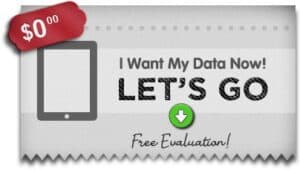 micro
SD card broken in half
? eProvided serves as your all-in-one solution, specializing in data recovery for various storage devices, from flash drive recovery to Micro SD card recovery.
Cracked micro SD cards
are common. eProvided offers competitive and affordable pricing to recover your valuable photos and videos that have been lost. No matter the type of device, whether it's a smartphone, tablet, or computer, we have the capability to recover damaged files, lost files, or corrupted data from it. This includes recovering important texts, damaged files, or contact lists that you can't afford to live without. Rest assured, our reliable smartphone data recovery services are designed to meet your specific needs. In short, we provide a wide range of data recovery services, including specialized smartphone data recovery. From accidental formatting and logical errors to physical damage, we have the expertise to handle various data loss situations.
Wichita Hard Drive Recovery
eProvided is a leading data recovery company in Wichita. At eProvided, we specialize in recovering lost data from any type of storage device. This includes lost data on any drives that are broken, corrupted, or damaged. From hard drive recovery to SSD file recovery and everything in-between. Experienced fresh or salt water file damage? To sum up, we offer a
free
evaluation and boast a success rate of 98%. Further, contact eProvided to talk with our experienced Wichita file retrieval engineers. In short, retrieve any damaged files or lost data with ease, CALL TODAY 1-866-857-5950.
Wichita Micro SD Card Recovery

Are you dealing with a broken smartphone or a dropped cell phone? Or, is your laptop not working properly? We understand the significant impact of losing mission-critical data, including precious wedding photos and important business files. The loss or corruption of such data can have serious consequences. Have a micro SD card corrupted? Above all, our Wichita Micro SD card recovery engineers recover data fast. We also offer affordable and effective pricing.
What to expect from eProvided file recovery when attempting to recover lost data?
We have the ability to recover data from ANY type of storage device, regardless of its make or model. At eProvided, our basic recovery services are competitively priced, offering solutions under $100.00.
We are also a trusted Wichita-based flash drive recovery company with a 98% success rate.
As part of our data recovery services, we provide a variety of delivery options to cater to your needs. This includes the ability to download recovered data, as well as the option to have it delivered on a recovery drive.
After successfully retrieving your files, we will provide you with a new USB data recovery drive containing the recovered data.
Also, our Wichita data recovery experts will retrieve any lost data from a damaged cell phone.
We also offer Wichita Micro SD card recovery and Wichita thumb drive recovery services.
Our pricing is affordable and we provide a free diagnostic evaluation of your device.
We operate on a "No Recovery, No Fee" policy, which means that we only charge data recovery service fees if we successfully retrieve your lost files.
Upon receiving your device at our advanced data recovery lab, our team typically starts the file recovery process promptly, usually within 1 to 3 days.
Upon receiving your device, we always perform a free evaluation to assess the extent of the damage and determine the feasibility of data recovery.
eProvided is the Number-One
Wichita data recovery company
, thus, our primary line of services, included below. eProvided excels in recovering corrupted or lost files from various storage drives and devices, including all those not mentioned below.
Wichita Flash Drive Recovery
No need to panic if your data storage device has stopped working or is damaged. Our team of data recovery experts at eProvided can confidently assist you in such challenging situations. eProvided consistently achieves successful file recoveries for our valued customers on a daily basis. We've helped hundreds in Wichita breath sighs of relief by retrieving lost data. Thus, we can do the same for you. Contact our Wichita data recovery experts today for your free evaluation.
eProvided data recovery services on Instagram
.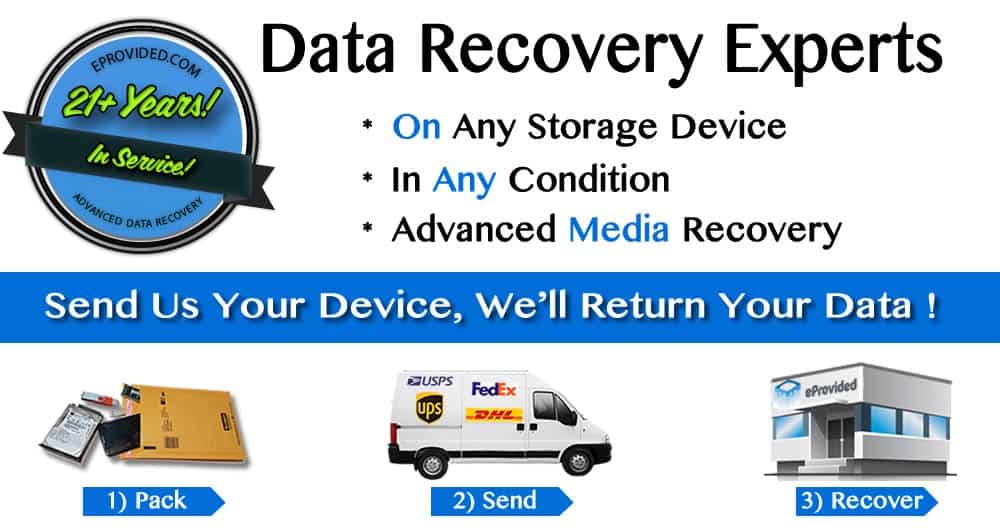 Wichita City Tidbits.
Wichita, Kansas has come a significant distance since it early years, and is currently considered as one of the major mid-sized cities in the country. However, the road from then to now has been filled with businesses, events, and people, who have been the core for the cosmopolitan of today. Wichita, a dynamic community, that is rich in opportunity, activity, as well as culture.
It isn't just recently that Wichita has gained a reputation for exporting and manufacturing goods. Some archeological evidence has indicated that the location of what is currently known as Wichita had serving as a trading center for thousands of years. During the middle 1850's, pioneers started becoming attracted to the region, while they were traveling through the prairies on their way to the west. They decoded to hang around when they realized the profits that could be made by trapping and hunting wildlife to trade to the local Indians.
When a man named J. R. Mead established a trading post near the confluence of the Little Arkansas and the Arkansas Rivers, there was the start of a settlement in 1868. This location had served the native Indian tribes for centuries as a place to trade goods. The name Wichita is derived from the Wichita Indians. Translated, it means either Painted Faces or Scattered Lodges, which is dependent on which historian is asked.
Mr. Mead and six of his associates organized the Wichita Town Company in 1868.The year 1870 brought the incorporation of Wichita as a third class city. One woman and some 123 men signed the original incorporation petition. The woman's name was Mrs. Catherine McCarty, who operated and owned a laundry. Sometime later, she relocated to New Mexico, where her eldest son, Henry, had renamed himself to William Bonney to Billy the Kid.
Wichita enjoyed some explosive growth within a year of being incorporated, primarily as the result of the Texas cattle trade. That population growth was so rapid that Wichita became a second class city in late 1872. Also in 1872, a Colonel named Marshal Murdock published the first newspaper, which was the Wichita City Eagle.
Around 1863, a man named Jesse Chisholm arrived in Wichita and was leading a party of adventurers and to hunt game. Sometime later, He marked the cattle trail, which came to be called the Chisholm Trail, which ran from the King Ranch in southern Texas to Kansas. Numerous cattle have traveled that trail to the Santa Fe railroad at Wichita. Hawkwr
Wichita was indeed a rough and tumble cowtown, which was fueled by all of the cowboys who brought their numerous from Texas and then north along the Chisholm trail to Wichita. Wichita was the city where Bat Masterson, William Mathewson, Buffalo Bill, and Wyatt Earp walked the dusty streets. The region known as Delano, which was located just west of the river, was particularly wild and wooly. Every type of vice was available All manner of vice could be found in the brothels gambling halls, dance halls, and saloons to quench the thirst and entertain the lonely cowboys.
Men such as George Weaver, J.M. Mollendick, E.M. Laird, Clyde Cessna, Walter Beech, and Lloyd Stearman were responsible for beginning the aircraft industry in the region. Mr. Mollendick was the backer, financially, when Mr. Laird began the Swallow Airplane Company to build the Swallow airplane, which was designed in Chicago. It is somewhat ironic that Mr. Weaver, Mr. Stearman, and Mr. Beech all worked for Mr. Mollendick and Mr. Laird and until each opened their own aviation business. The Boeing Company out of Seattle, Washington bought the company that Mr. Stearman owned and renamed it to Spirit AeroSystems. These days, Spirit AeroSystems is the largest employer in Wichita with over 20,000 employees.
The Beech, which is currently named the Cessna companies, and the Hawker Beechcraft Corporation continue today, in addition to Learjet, which is currently named Bombardier Aerospace Learjet, which was established in the middle 1960's, by a man named William Lear. Wichita gained the title as the Air Capital of the World largely through the efforts of these aviation pioneers. That title is still true, with all companies that are still located in Wichita. Raytheon, Aerospace Learjet, Bombardier Aerospace, and Cessna provide over one half of the military and general aviation aircraft in the world. Boeing supplies some two thirds of the commercial airliners in the world.
It is obvious that Wichita has had to work very hard to come as far as it has since it began as a cowtown and trading post. These days, Wichita is a thriving community that offers one of the best economies in the country. This diverse and solid economy has business interests all around the world. Burgeoning attractions and arts, short commute times, costs that are below the national average, good salaries, and good jobs in combination with this solid, Midwest spirit of vision and hard work have helped Wichita to become the progressive and modern city that it is today.