Virginia Beach Data Recovery
Are you experiencing data loss because of a cracked microSD card? Are you encountering data loss caused by a corrupted microSD card, USB flash drive, M.2 SSD, or damaged smartphone? If you've encountered data loss from any type of storage device, eProvided is here to offer you professional data recovery services. If you have a broken SD card or an unrecognized USB flash drive, we will recover your data. Our skilled technicians utilize state-of-the-art data recovery techniques to retrieve your data safely and efficiently.
At eProvided, our data recovery professionals have perfected recovering files you've lost or damaged. Take a breath, we have a solution for your data recovery needs. For assistance, call 1-866-857-5950, and we'll work fast to get your files back.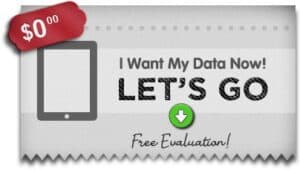 micro
SD card broken in half
? eProvided serves as your all-in-one solution, specializing in data recovery for various storage devices, from flash drive recovery to Micro SD card recovery.
Cracked micro SD cards
are common. eProvided offers competitive and affordable pricing to recover your valuable photos and videos that have been lost. No matter the type of device, whether it's a smartphone, tablet, or computer, we have the capability to recover damaged files, lost files, or corrupted data from it. This includes recovering important texts, damaged files, or contact lists that you can't afford to live without. Rest assured, our reliable smartphone data recovery services are designed to meet your specific needs. In short, we provide a wide range of data recovery services, including specialized smartphone data recovery. From accidental formatting and logical errors to physical damage, we have the expertise to handle various data loss situations.
Virginia Beach Hard Drive Recovery
eProvided is a leading data recovery company in Virginia Beach. At eProvided, we specialize in recovering lost data from any type of storage device. This includes lost data on any drives that are broken, corrupted, or damaged. From hard drive recovery to SSD file recovery, and everything in between, our data recovery experts are equipped to handle it all. Experienced fresh or salt water file damage? To sum up, we offer a
free
evaluation and boast a success rate of 98%. Further, contact eProvided to talk with our experienced Virginia Beach file retrieval engineers. In short, retrieve any damaged files or lost data with ease, CALL TODAY 1-866-857-5950.
Virginia Beach Micro SD Card Recovery

Are you dealing with a broken smartphone or a dropped cell phone? Or, is your laptop not working properly? We understand the significant impact of losing mission-critical data, including precious wedding photos and important business files. The loss or corruption of such data can have serious consequences. Have a micro SD card corrupted? Above all, our Virginia Beach Micro SD card recovery engineers recover data fast. We have expertise in recovering data from all manufacturers and devices, including Sandisk, Samsung, and all others. We also offer affordable and effective pricing.
What to expect from eProvided file recovery when attempting to recover lost data?
We have the ability to recover data from ANY type of storage device, regardless of its make or model. At eProvided, our basic recovery services are competitively priced, offering solutions under $100.00.
We are also a trusted Virginia Beach-based flash drive recovery company with a 98% success rate.
As part of our data recovery services, we provide a variety of delivery options to cater to your needs. This includes the ability to download recovered data, as well as the option to have it delivered on a recovery drive.
Once your files have been successfully recovered, we will supply you with a new USB data recovery drive that contains your recovered data.
Additionally, our data recovery experts are skilled at recovering lost data from damaged cell phones and broken smartphones.
We also offer Virginia Beach Micro SD card recovery and Virginia Beach thumb drive recovery services.
Our pricing is affordable and we provide a free diagnostic evaluation of your device.
We operate on a "No Recovery, No Fee" policy, which means that we only charge data recovery service fees if we successfully retrieve your lost files.
Upon receiving your device at our advanced data recovery lab, our team typically starts the file recovery process promptly, usually within 1 to 3 days.
Upon receiving your device, we always perform a free evaluation to assess the extent of the damage and determine the feasibility of data recovery.
eProvided is the Number-One
Virginia Beach data recovery company
. Below are our primary file recovery services: eProvided excels in recovering corrupted or lost files from various storage drives and devices, including all those not mentioned below.
Virginia Beach Flash Drive Recovery
There's no need to panic if your data storage device has stopped working or is damaged. Our team of data recovery experts at eProvided is well-equipped to assist you in such challenging situations. eProvided consistently achieves successful file recoveries for our valued customers on a daily basis. We've helped hundreds in Virginia Beach breath sighs of relief by retrieving lost data. Thus, we can do the same for you. Contact our Virginia Beach data recovery experts today for your free evaluation.
eProvided data recovery services on Instagram
.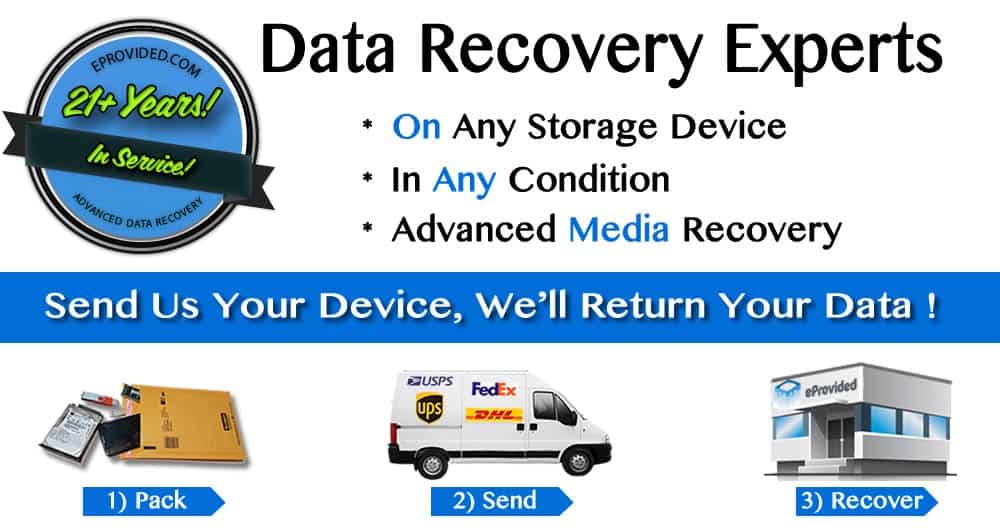 Virginia Beach City Tidbits.
In the region currently known as South Hampton Roads in Virginia, the first inhabitants were a native Indian tribe, known as the Chesepians. The Algonquian word Chesepioc translates into the Great Shellfish Bay, which is referring to the Chesapeake Bay. They occupied the region that is currently the independent cities of Virginia Beach, Chesapeake, Portsmouth, and Norfolk.
The famous explorer named John Smith and his crew arrived on the sands of Virginia Beach and spent many days exploring the region prior to traveling north to colonize Jamestown in 1607, following a long trek across the treacherous Atlantic Ocean. The location where they landed is where the Atlantic Ocean meets the Chesapeake Bay, which was claimed for England, and named after the Prince of Wales, Cape Henry with what is currently known as the First Landing Cross.
As an ever increasing number of people left Europe in search of new opportunities, America and its new inhabitants started prospering. A man who was previously an indentured servant, whose name was Adam Thoroughgood petitioned for a grant of over 5,300 acres based on a 50-acre headright for the transportation of some 105 men and women from England in 1635. His sprawling farm is still standing on the land that was a portion of the original grant and became an inspiration to other hardworking colonists. During the Colonial era, other historic homes that were built are also still standing, that include the Francis Land House and the Lynnhaven House, which both feature many different events and special programs in order to permit visitors to experience life as an early colonist.
Named after Princess Anne of England, Princess Anne County was established in 1691. During the Revolutionary War, Cape Henry once again made history a French fleet of some 24 ships fought off an attack by 19 British ships in 1781. The victory ensured the capture of General Cornwallis and his 7,500 troops at Yorktown, which ended the war. These days, this great feat is marked by the Battle off the Capes Monument.
It wasn't long afterwards that the Cape Henry Lighthouse was constructed, which made it the first lighthouse that was federally funded under the constitutional government. The lighthouse was in operation until 1881, serving as a beacon for ships headed for northern ports, and then its cast-iron replacement was constructed in close proximity. The United States Coast Guard still uses the new Cape Henry lighthouse, and the old lighthouse is available for public tours.
The Boardwalk on the Oceanfront is perhaps the most enduring and famous symbol of Virginia Beach. In 1888, it was initially built from planks made from wood and this thriving thoroughfare has experienced it all from actors, presidents, surfer girls, big bands, German submarines, and prohibition. From the late 1930's, throughout the 1940' and the 1950's, some of the biggest names in show business performed at the Cavalier Beach Club on the bandstand that faces the boardwalk. These performers included Judy Garland, Bing Crosby, Lawrence Welk, Glenn Miller, and Tommy Dorsey. Even these days, the promenade is still serving as the focal point of this booming tourist destination.
As casinos were replaced with attractions that were family oriented, such as amusement parks, Virginia Beach has continued to grow in popularity as a seasonal vacation destination. In 1952, Virginia Beach became a small independent city, that is independent from Princess Anne County politically, while many different ties between Princess Anne and Virginia Beach remained. Princess Anne County and the City of Virginia Beach merged in 1963, which made a new and much larger independent community that retained the well-known name of the Virginia Beach resort. The city is located at the southern end of the Chesapeake Bay Bridge-Tunnel, which is the world's longest bridge-tunnel complex and is also listed in the Guinness Book of Records for having the world's longest pleasure beach.
During the riot in 1989, a state of emergency was declared by order of the Governor of the Commonwealth of Virginia and the Virginia National Guard arrived around dawn. A nighttime curfew of 8: 00 PM was placed in effect and numerous attendees of GreekFest were beaten and/or arrested by the law enforcement officials who were still in the streets after curfew during the following two nights. Numerous attendees of GreekFest destroyed property within the hotels and threw items, such as furniture and televisions over hotel balconies because they had spent hundreds of dollars for hotels which became virtual prisons at night. When it was struck in the head by an item that was heaved over a balcony, a police horse was killed. Over the weekend, over 650 people were arrested.
Some people have suggested that if Virginia Beach had created more event activities and worked more closely with college organizers, the activities at the oceanfront might not have gotten out of control. The Labor Day weekends in the following years in Virginia Beach were considered to be more typical.