Tulsa Data Recovery
Do you have a cracked microSD card that has caused you to lose data? Or, do you have a corrupted micro SD card, USB flash drive, M.2 SSD, or smartphone that has caused you data loss? If you've lost data from any storage device, eProvided can help you recover it. Have a broken SD card or unrecognized USB flash drive?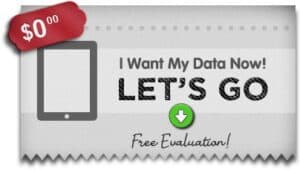 Data recovery professionals at eProvided recover files you've lost or damaged. All in all, you have a solution. Please call 1-866-857-5950, we'll get your files back.
micro
SD card broken in half
? eProvided is your one-stop solution. Specializing in flash drive recovery to Micro SD card recovery.
Cracked micro SD cards
are common. Thus, eProvided offers affordable pricing to retrieve valuable photos and lost videos. Of course, data loss you can't live without includes texts, damaged files or contacts lists. We can recover damaged files, lost files, or corrupted data from any device, regardless of the type of device. Need smartphone data recovery? Surely, we cover that as well.
Tulsa Hard Drive Recovery
eProvided is a premier Tulsa data recovery company. And, we recover any type of lost data from any storage device. eProvided will recover files even if broken, corrupted, or damaged. Experienced fresh or salt water file damage? To sum up, we offer a
free
evaluation and boast a success rate of 98%. Further, contact eProvided to talk with our experienced Tulsa file retrieval engineers. In short, retrieve any damaged files or lost data with ease, CALL TODAY 1-866-857-5950.
Tulsa Micro SD Card Recovery

Are you dealing with a broken smartphone or a dropped cell phone? Or, is your laptop not working properly? You are aware of the possible consequences of losing data thats mission critical. Precious memories from wedding photoshoots and important business files can be lost or corrupted. Have a micro SD card corrupted? Above all, our Tulsa Micro SD card recovery engineers recover data fast. We also offer affordable and effective pricing.
What to expect from eProvided file recovery when attempting to recover lost data?
We are a trusted Tulsa-based flash drive recovery company with a 98% success rate.
Our data recovery services include a variety of delivery options. Such as, data download, and recovery drive options.
Once we have successfully recovered your files, we will return them to you on a new USB data recovery drive.
Our Tulsa data recovery experts will retrieve any lost data from a damaged cell phone.
We also offer Tulsa Micro SD card recovery and Tulsa thumb drive recovery services.
We offer a free diagnostic evaluation of your device, and our prices are affordable.
In fact, you only pay for data recovery services if we are successful in recovering your lost files.
It takes 1-3 days after your device arrives at our lab for file recovery to begin.
We always provide a free evaluation of your device upon arrival.
eProvided is the Number-One
Tulsa data recovery company
, thus, our primary line of services, included below. Recover corrupted or lost files from any storage drive or device, even storage types not mentioned below.
Tulsa Flash Drive Recovery
If your device is damaged or stopped working, don't panic. Of course, the data recovery experts at eProvided can help. We recover files for customers daily. We've helped hundreds in Tulsa breath sighs of relief by retrieving lost data. Thus, we can do the same for you. Contact our Tulsa data recovery experts today for your free evaluation.
eProvided data recovery services on Instagram
.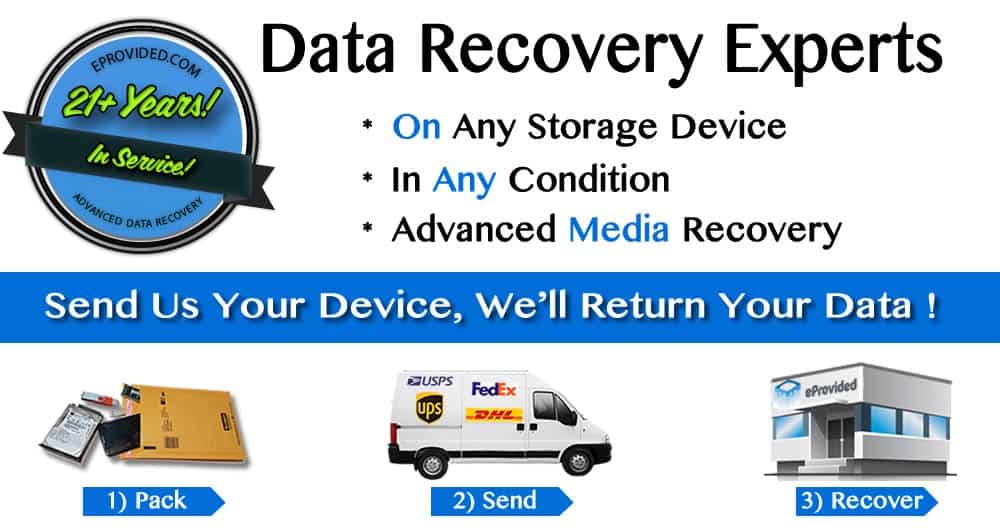 Tulsa City Tidbits.
The earliest pioneers in the region were the Bluff Dwellers from the Ozarks. They resided in the northernmost portion, which were otherwise known as Green Country.
In 1836, the population of native Indians, arrived in the region that came to be known as the infamous Trail of Tears. Their journey ceased underneath the branches of the Council Oak Tree, which were located on the eastern side of the Arkansas River. Many pioneers decided that this location was where they would make their home. The settlement was known as Tallahassee. These days, this location is the 18th as well as the Cheyenne, who were located near downtown Tulsa.
A tribe of Indians, who were known to carry their burning embers to their council in Alabama, were known as the Lochapoka Indian tribe, who were Creek Indians, carried some burning embers from during their travels in their council fire in Alabama. In order to remember the place that they left behind, while they were traveling, they relit their camp fires embers in remembrance.
The Creek, Chickasaw, Choctaw, and Cherokee Indian tribes were the most civilized, and all of them arrived in the region. They brought their concepts of commerce and treading, which were concepts that would influence the character of the state of Oklahoma, as well as the Tulsa region.
In 1836, the population Native Indians arrived in the region by way of the infamous Trail of Tears. Their trek ended underneath he branches of the Council Oak Tree, which were located on the eastern side of the Arkansas River. This was the location that many elected to make their home. Their settlement was known as Tallahassee. The earliest white pioneers in the region are the Ozark Bluff Dwellers, who resided in the northeast portion of Oklahoma that was called the Green Country.
The region stayed primarily untamed wilderness with only some white pioneers arriving, but mostly native Indians arriving for the next few decades. However, a man named Lewis Perryman constructed a log cabin trading post close to what is currently known as the intersection of South Rockford Ave. and 33rd Street. Until the Civil War, Mr. Perryman, who just happened to be part Creek Indian managed to get a business foothold in the difficult frontier. Many residents fled the region because of this war. the area.
Fortunately, the growth in the region continued after the war during the reconstruction period. The first post office opened in 1879, and soon thereafter the railroad arrived in the area. The settlement had become a cattle town complete with a trading post and was known as Tulsey town by this time. In 1879, the name Tulsa was adopted, after the Post Office had been established.
The population of Tulsa was approximately 200 people in 1882. However, by 1898 the population had increased to 1,100 people. The year 1898 brought the incorporation of Tulsa as a city.
In order to prepare for the massive amount of people who would be arriving to harvest their share of the newly discovered oil, Tulsa started constructing water systems, businesses, and houses, in 1905. Tulsa became the oil capital of the world. The commercial was established shortly after this discovery, to advertise and promote the city of Tulsa.
During the early days of Tulsa, not everything was so prosperous. It had become obvious that the Arkansas River could not be relied upon to provide a suitable supply of water, in the 1920's. The Tulsa residents were in support of a multimillion dollar bond that would provide water from the Spavinaw Hills. During this period of time, this was considered to be one of the largest public works projects in the nation.
The increase in offshore drilling operations didn't affect the petroleum industry until after the end of WW II. However, it really didn't matter much to the economy of Tulsa because by that time the aerospace and aviation industries were beginning to blossom. American Airlines constructed a SABRE reservation system as well as a major maintenance center and moved their entire operation to Tulsa from New York. These days, there are over 300 aviation industries that are located in Tulsa.
It wasn't until 1970 that another means of transportation arrived in Tulsa, which was the Tulsa Port of Catoosa. This linked the rest of the world with Tulsa by means of river navigation to the Gulf of Mexico and the Mississippi River.
These kinds of advancements have transformed Tulsa into a diverse community that is bursting full of opportunity. In addition to national corporations, international corporations continue to make their home in Tulsa. These corporations include Whirlpool, Citgo, MAPCO, Avis, Hilti, Dollar, Thrifty, State Farm, For Glass, Kimberly-Clark, and American Airlines.
There was an obvious need for an airport as evidenced by all of this additional growth. A note was signed by a group of local businessmen, who used their own capital to buy the required property for the airport.