San Jose Data Recovery
Are you experiencing data loss because of a cracked microSD card? Are you encountering data loss caused by a corrupted microSD card, USB flash drive, M.2 SSD, or smartphone? If you've encountered data loss from any type of storage device, eProvided is here to offer you professional data recovery services. If you have a broken SD card or an unrecognized USB flash drive, we can help you recover your data. Our skilled technicians utilize state-of-the-art data recovery techniques to retrieve your data safely and efficiently.
At eProvided, our data recovery professionals have perfected recovering files you've lost or damaged. Take a breath, we have a solution for your data recovery needs. For assistance, call 1-866-857-5950, and we'll work fast to get your files back.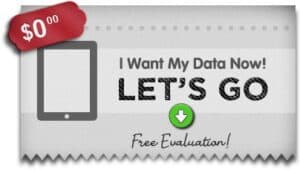 micro
SD card broken in half
? eProvided serves as your all-in-one solution, specializing in data recovery for various storage devices, from flash drive recovery to Micro SD card recovery.
Cracked micro SD cards
are common. eProvided offers competitive and affordable pricing to recover your valuable photos and videos that have been lost. No matter the type of device, whether it's a smartphone, tablet, or computer, we have the capability to recover damaged files, lost files, or corrupted data from it. This includes recovering important texts, damaged files, or contact lists that you can't afford to live without. Rest assured, our reliable smartphone data recovery services are designed to meet your specific needs. In short, we provide a wide range of data recovery services, including specialized smartphone data recovery. From accidental formatting and logical errors to physical damage, we have the expertise to handle various data loss situations.
San Jose Hard Drive Recovery
eProvided is a leading data recovery company in San Jose. At eProvided, we specialize in recovering lost data from any type of storage device. This includes lost data on any drives that are broken, corrupted, or damaged. From hard drive recovery to SSD file recovery and everything in-between. Experienced fresh or salt water file damage? To sum up, we offer a
free
evaluation and boast a success rate of 98%. Further, contact eProvided to talk with our experienced San Jose file retrieval engineers. In short, retrieve any damaged files or lost data with ease, CALL TODAY 1-866-857-5950.
San Jose Micro SD Card Recovery

Are you dealing with a broken smartphone or a dropped cell phone? Or, is your laptop not working properly? We understand the significant impact of losing mission-critical data, including precious wedding photos and important business files. The loss or corruption of such data can have serious consequences. Have a micro SD card corrupted? Above all, our San Jose Micro SD card recovery engineers recover data fast. We also offer affordable and effective pricing.
What to expect from eProvided file recovery when attempting to recover lost data?
We have the ability to recover data from ANY type of storage device, regardless of its make or model. At eProvided, our basic recovery services are competitively priced, offering solutions under $100.00.
We are also a trusted San Jose-based flash drive recovery company with a 98% success rate.
As part of our data recovery services, we provide a variety of delivery options to cater to your needs. This includes the ability to download recovered data, as well as the option to have it delivered on a recovery drive.
After successfully retrieving your files, we will provide you with a new USB data recovery drive containing the recovered data.
Also, our San Jose data recovery experts will retrieve any lost data from a damaged cell phone.
We also offer San Jose Micro SD card recovery and San Jose thumb drive recovery services.
Our pricing is affordable and we provide a free diagnostic evaluation of your device.
We operate on a "No Recovery, No Fee" policy, which means that we only charge data recovery service fees if we successfully retrieve your lost files.
Upon receiving your device at our advanced data recovery lab, our team typically starts the file recovery process promptly, usually within 1 to 3 days.
Upon receiving your device, we always perform a free evaluation to assess the extent of the damage and determine the feasibility of data recovery.
eProvided is the Number-One
San Jose data recovery company
, thus, our primary line of services, included below. eProvided excels in recovering corrupted or lost files from various storage drives and devices, including all those not mentioned below.
San Jose Flash Drive Recovery
No need to panic if your data storage device has stopped working or is damaged. Our team of data recovery experts at eProvided can confidently assist you in such challenging situations. eProvided consistently achieves successful file recoveries for our valued customers on a daily basis. We've helped hundreds in San Jose breath sighs of relief by retrieving lost data. Thus, we can do the same for you. Contact our San Jose data recovery experts today for your free evaluation.
eProvided data recovery services on Instagram
.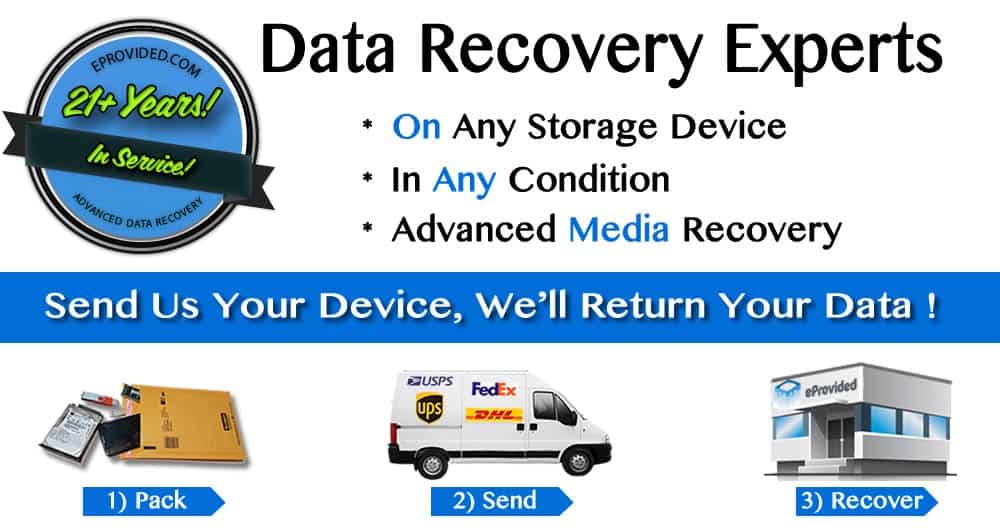 San Jose City Tidbits.
Numerous native Indians inhabited the coastal lands between Big Sur and San Francisco, long before Spaniards arrived in California. The descendants of these tribes are known as Ohlone, which was the name of one of the tribes that lived close to Pescadero. One of the hunter-gatherer tribes of Ohlone once inhabited at Alum Rock Park in San Jose. These were the first of many to mold the history of San Jose.
San Jose, is the county seat of Santa Clara County and the third-largest community in the state. Santa Clara County, is located in the northernmost portion of California, in the Santa Clara Valley, about 50 miles south of downtown San Francisco.
In 1777, San Jose was established by colonizers from Spain, who called the small community Pueblo de San José de Guadalupe, in honer of the Guadalupe River, which is where the community was located as well as St. Joseph. San Jose was the first community to be founded in California.
The reason that the San Jose region was once inhabited by the Olhone Indians, as the result of the plentiful water supply from the Guadalupe River. What is currently known as San Jose was the first recorded settlement in what is currently known as California.
The pioneers were attracted to the region because that same water that connected the close settlement that the Spanish government had planned in addition to the fact that the supply drinking water was close at hand. The region was also the home, and still plays host to, much of the agriculture and farming that fed its residents.
The Spanish government chaqnged its plans for more people to settle in the region as the San Jose region grew slowly. Americans didn't arrive until the early 1840's, and were drawn to the opportunities that the land offered.
In 1847, once California became a terrority of the United States, San Jose was the state capital between 1849 and 1852. The year 1850 brought the incorporation of San Jose as a city. In 1864, when the railroad connected San Jose with San Francisco, it became a distribution point for agricultural products from the Santa Clara Valley and also developed commercially as a supply base for gold prospectors.
The San Jose region grew quickly, once the word was spread that the land was available and fertile. In 1849, San Jose was appointed the be the first capital of California as the result of the rapid growth of the region over the years. Sometime later, Sacramento became the state capital.
San Jose has enjoyed an upbeat economy that has changed to such advanced products as materials that are used in high performance electronics and space the original agricultural and farming products, over the years. San Jose continues to host several food processing center and canneries the feed the nation, while the region is also home to several large manufacturing plants. As a part of Silicon Valley, San Jose has drawn a plentiful array of electronic and aerospace manufacturing companies.
San Jose State University is one of the original schools in the region, which was completed in 1871. Some of the other schools in the region include the close by University of Santa Clara at Santa Clara, and Stanford University.
San Jose is home to many different attractions for residents and visitors. Some of the larger points of interest include the Historical Museum, Rosicrucian Park, the San Jose Municipal Rose Garden, Kelly Park, Alum Rock Park, the San Jose Museum of Art, the Center for the Performing Arts, and the San Jose Convention Center.
These days, San Jose continues to be the food processing and distribution for the surrounding fertile agricultural area that produces seasonal grapes and other fruits. There are over 50 wineries in the valley.
San Jose is the capital of Silicon Valley, where many high-technology firms are located. The region is also one of the primary centers for medical research and treatment in the world. and research. Transportable baby Incubators, gene splicing and heart transplants were all developed here.
However, it was during the 1930's, that the first seeds of electronic legacy of Silicon Valley were planted, when some enterprising engineers from Stanford were encouraged to develop businesses that included David Packard and William Hewlett's namesake, which was established in 1939. While Hewlett-Packard would expand and become monumentally hugely influential, as an innovator and as one of the largest employers in the Valley, its origins were humble. The first product was built in a garage in Palo Alto, which an audio oscillator. Some decades later, Steve Wozniak and Steve Jobs helped to develop the reputation of Silicon Valley as the type of place where two guys in the Wozniak garage in San Jose, could revolutionize an industry, and create the first Apple computer.