Salt Lake City Data Recovery
Do you have a cracked microSD card that has caused you to lose data? Or, do you have a corrupted micro SD card, USB flash drive, M.2 SSD, or smartphone that has caused you data loss? If you've lost data from any storage device, eProvided can help you recover it. Have a broken SD card or unrecognized USB flash drive?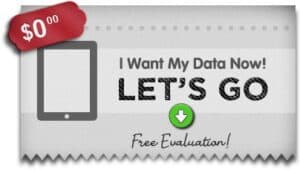 Data recovery professionals at eProvided recover files you've lost or damaged. All in all, you have a solution. Please call 1-866-857-5950, we'll get your files back.
micro
SD card broken in half
? eProvided is your one-stop solution. Specializing in flash drive recovery to Micro SD card recovery.
Cracked micro SD cards
are common. Thus, eProvided offers affordable pricing to retrieve valuable photos and lost videos. Of course, data loss you can't live without includes texts, damaged files or contacts lists. We can recover damaged files, lost files, or corrupted data from any device, regardless of the type of device. Need smartphone data recovery? Surely, we cover that as well.
Salt Lake City Hard Drive Recovery
eProvided is a premier Salt Lake City data recovery company. And, we recover any type of lost data from any storage device. eProvided will recover files even if broken, corrupted, or damaged. Experienced fresh or salt water file damage? To sum up, we offer a
free
evaluation and boast a success rate of 98%. Further, contact eProvided to talk with our experienced Salt Lake City file retrieval engineers. In short, retrieve any damaged files or lost data with ease, CALL TODAY 1-866-857-5950.
Salt Lake City Micro SD Card Recovery

Are you dealing with a broken smartphone or a dropped cell phone? Or, is your laptop not working properly? You are aware of the possible consequences of losing data thats mission critical. Precious memories from wedding photoshoots and important business files can be lost or corrupted. Have a micro SD card corrupted? Above all, our Salt Lake City Micro SD card recovery engineers recover data fast. We also offer affordable and effective pricing.
What to expect from eProvided file recovery when attempting to recover lost data?
We are a trusted Salt Lake City-based flash drive recovery company with a 98% success rate.
Our data recovery services include a variety of delivery options. Such as, data download, and recovery drive options.
Once we have successfully recovered your files, we will return them to you on a new USB data recovery drive.
Our Salt Lake City data recovery experts will retrieve any lost data from a damaged cell phone.
We also offer Salt Lake City Micro SD card recovery and Salt Lake City thumb drive recovery services.
We offer a free diagnostic evaluation of your device, and our prices are affordable.
In fact, you only pay for data recovery services if we are successful in recovering your lost files.
It takes 1-3 days after your device arrives at our lab for file recovery to begin.
We always provide a free evaluation of your device upon arrival.
eProvided is the Number-One
Salt Lake City data recovery company
, thus, our primary line of services, included below. Recover corrupted or lost files from any storage drive or device, even storage types not mentioned below.
Salt Lake City Flash Drive Recovery
If your device is damaged or stopped working, don't panic. Of course, the data recovery experts at eProvided can help. We recover files for customers daily. We've helped hundreds in Salt Lake City breath sighs of relief by retrieving lost data. Thus, we can do the same for you. Contact our Salt Lake City data recovery experts today for your free evaluation.
eProvided data recovery services on Instagram
.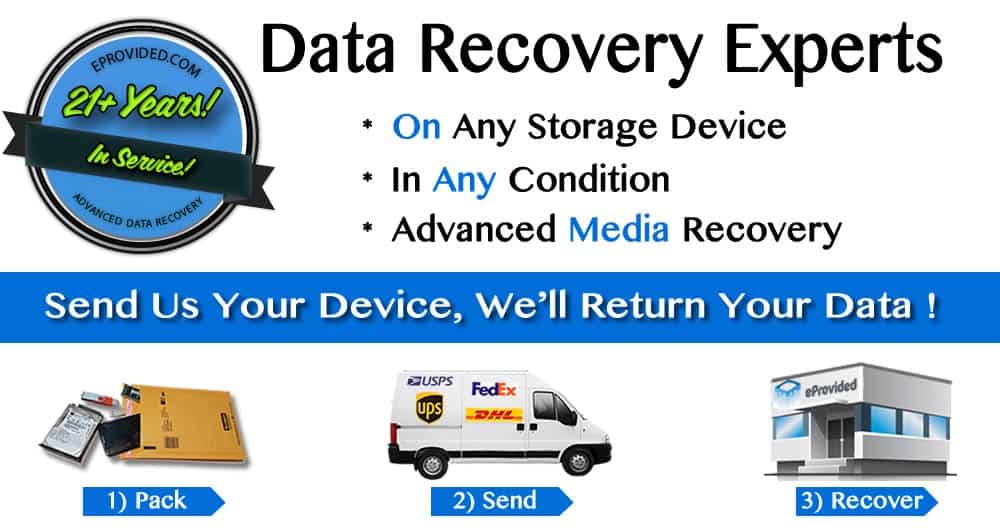 Salt Lake City City Tidbits.
Salt Lake City, founded on July 24, 1847, by the Mormon pioneers, and interesting bunch. (The Mormons, belong, or are part of the 'Church of Jesus Christ of Latter-day Saints'.) Led by Brigham Young, the pioneers, became the very 1st to settle permanently in the infamous Salt Lake Valley as non indians. From 1 to 1300 AD, the Anasazi, or ancient Pueblos, built large communities in southern Utah. The Ute people, from which Utah takes its name, and Navajo people inhabited the state as well.
Mormons came to the valley in search of a region where they could practice religion free from persecution. When Brigham Young first saw the valley, he said, "This is it." As soon as the pioneers arrived, they tilled the soil and planted crops. Within days, they created a plan for Great Salt Lake City, named for the salty lake that dominated the desert. They built blocks in a grid pattern out of the center of the city. The blocks, known as Temple Square, separated by streets 132 feet wide. This was "wide enough for a team of four oxen and a covered wagon to turn around."
A late frost, drought, and a plague of crickets nearly destroyed the harvest in 1848. During the winter of 1848-49, the seagulls ate the crickets and saved the crop. This, enabling the settlers to survive. Thus, the seagull became the state bird of Utah in gratitude.
A lack of food was the biggest shortcoming for the pioneers in Salt Lake's first winter. The region's American Indian population also suffered from an outbreak of measles. In fact, a grave had to accommodate 36 natives, because of the requirements of the settlers.
The transcontinental railroad, completed in 1869 with the driving of the Golden Spike. Promontory Summit is where it all took place. This was 80 miles northwest of Salt Lake City. Now Utah connected to the East and West, and many people traveled by rail to see the "City of the Saints." Copper, silver, gold, and lead mines opened in nearby canyons from the 1860s to the 1920s. In fact, this included Bingham Canyon. Later, they built gigantic smelters to refine ore. South Temple, known as Brigham Street, was home to wealthy mine owners who built large houses.
It was a decade of change in the 1890s. The Mormon Church officially ended the practice of polygamy. Women gained the right to vote in Utah in 1896, making the state the 45th state to do so. 1868 saw the spelling of the name change to Great.
Pollution was a problem in the early 1900s in Salt Lake. In fact, the city rivaled Pittsburgh, Pennsylvania's pollution. The main culprit was the topography that made it seem worse. However, smelters in Murray stopped business and this eased pollution somewhat. The industrial revolution had its pluses and minuses in this region of Utah. For instance, technology improvements were a key factor in cutting down on pollution. Many new businesses boomed, technological advancements in this region helped the local economy.
Construction was at a standstill during the Great Depression. In fact, construction boomed again during the Second World War. War industries and military installations helped revive the economy. Restaurants, shops, and theaters were popular for workers and soldiers to spend money. During the period 1900-1930, the population of the city nearly tripled. The city built parks, installed sewer systems and street lighting, and paved streets.
In the 1980s, Salt Lake continued to grow. Triad Center expansion, and Salt Lake International Center were among the developments. In fact, also The Salt Palace Convention Center. Many changes happened to the skyline in the 1990s. In short, they rebuilt the Salt Palace Convention Center. Also built was a major office tower and new court complex. Likewise, they redeveloped city blocks and restored building facades. In the end, enhancing downtown Salt Lake Cities appeal.
Utah continues to enjoy strong economic and employment growth. In addition, Salt Lake City is among the country's best business environments for biomedical. Salt Lake City's hotel industry has grown robustly because of thriving convention business. In fact, the success of the 2002 Olympic Winter Games was a huge benefit. As a rule, the winter games tend to increase business development in any city. The Olympics helped Salt Lake City to expand, and draw attention to itself from many sources. Of course, technology, and the hotel industry, welcomed the great boom.
Salt Palace Convention Center has undergone another expansion. In addition to 53 meeting rooms, the new building includes a 45,000 square foot ballroom. Also, the addition included a massive 370,000 square feet of exhibit space. As part of the transportation industry, Salt Lake City completed the I-15 freeway reconstruction. Also, they recently launched TRAX, a light-rail system. TRAX has revenue of $312 million that transports passengers. In fact, passengers travel faster north and south through the Salt Lake Valley. Even downtown has seen efficiency benefits.
With a 2020 population around 201,000, Salt Lake is the largest city in Utah by far and the 121st largest city in the USA. Salt Lake City is currently growing at a rate of .07% annually. Salt Lake's population has increased by almost 8% since the most recent United States census. In fact, it recorded a population of 186,440 in 2010. Covering over 110 miles (177.03 km), Salt Lake City has a population density of over 1,800 people per square mile.