Sacramento Data Recovery
Do you have a cracked microSD card that has caused you to lose data? Or, do you have a corrupted micro SD card, USB flash drive, M.2 SSD, or smartphone that has caused you data loss? If you've lost data from any storage device, eProvided can help you recover it. Have a broken SD card or unrecognized USB flash drive?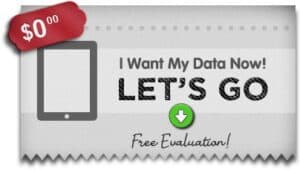 Data recovery professionals at eProvided recover files you've lost or damaged. All in all, you have a solution. Please call 1-866-857-5950, we'll get your files back.
micro
SD card broken in half
? eProvided is your one-stop solution. Specializing in flash drive recovery to Micro SD card recovery.
Cracked micro SD cards
are common. Thus, eProvided offers affordable pricing to retrieve valuable photos and lost videos. Of course, data loss you can't live without includes texts, damaged files or contacts lists. We can recover damaged files, lost files, or corrupted data from any device, regardless of the type of device. Need smartphone data recovery? Surely, we cover that as well.
Sacramento Hard Drive Recovery
eProvided is a premier Sacramento data recovery company. And, we recover any type of lost data from any storage device. eProvided will recover files even if broken, corrupted, or damaged. Experienced fresh or salt water file damage? To sum up, we offer a
free
evaluation and boast a success rate of 98%. Further, contact eProvided to talk with our experienced Sacramento file retrieval engineers. In short, retrieve any damaged files or lost data with ease, CALL TODAY 1-866-857-5950.
Sacramento Micro SD Card Recovery

Are you dealing with a broken smartphone or a dropped cell phone? Or, is your laptop not working properly? You are aware of the possible consequences of losing data thats mission critical. Precious memories from wedding photoshoots and important business files can be lost or corrupted. Have a micro SD card corrupted? Above all, our Sacramento Micro SD card recovery engineers recover data fast. We also offer affordable and effective pricing.
What to expect from eProvided file recovery when attempting to recover lost data?
We are a trusted Sacramento-based flash drive recovery company with a 98% success rate.
Our data recovery services include a variety of delivery options. Such as, data download, and recovery drive options.
Once we have successfully recovered your files, we will return them to you on a new USB data recovery drive.
Our Sacramento data recovery experts will retrieve any lost data from a damaged cell phone.
We also offer Sacramento Micro SD card recovery and Sacramento thumb drive recovery services.
We offer a free diagnostic evaluation of your device, and our prices are affordable.
In fact, you only pay for data recovery services if we are successful in recovering your lost files.
It takes 1-3 days after your device arrives at our lab for file recovery to begin.
We always provide a free evaluation of your device upon arrival.
eProvided is the Number-One
Sacramento data recovery company
, thus, our primary line of services, included below. Recover corrupted or lost files from any storage drive or device, even storage types not mentioned below.
Sacramento Flash Drive Recovery
If your device is damaged or stopped working, don't panic. Of course, the data recovery experts at eProvided can help. We recover files for customers daily. We've helped hundreds in Sacramento breath sighs of relief by retrieving lost data. Thus, we can do the same for you. Contact our Sacramento data recovery experts today for your free evaluation.
eProvided data recovery services on Instagram
.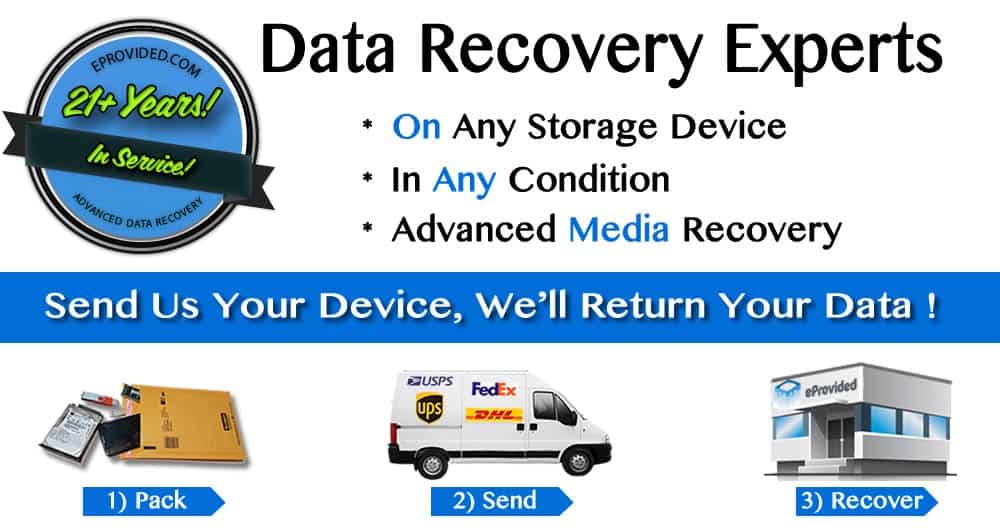 Sacramento City Tidbits.
A man named John Sutter came ashore on the American River in 1839, close to its confluence with the Sacramento River. Along with his landing party, Mr. Sutter founded Sutter's Fort, based on a promise of a Mexican land grant. As the settlement became more permanent and grew, it drew other businessmen who were searching for opportunities. A commercial hub for the region was established by Mr. Sutter and his associated businessmen. However, what created Sacramento, was the 1848 California Gold Rush.
In order to benefit from the convenient location on the waterfront, a local merchant named Sam Brannan opened store close to the Sacramento River after gold was discovered in the close by foothills by James Marshall. Soon, what was then known as Sutter's Embarcadero became Sacramento. The settlement rapidly grew into a trading hub for prospectors who were outfitting themselves for the gold fields.
The location on the waterfront in early Sacramento, helped to ensure commercial success. However. This location was also susceptible to major flooding. Sacramento was also the victim of repeated fires that engulfed its hastily built buildings that were primarily comprised of canvas and wood. The new community experienced its first disastrous flood in 1850 and was again flooded in 1852. If the community was to be saved, it was obvious that drastic measures would be required.
A very large project was proposed to raise the community above the flood level in 1853. However, it wasn't until 1862 when the community was nearly swept away by a severe flood that the expensive and ambitious proposal was fully accepted. Numerous cubic yards of earth were brought in using wagons in order to raise the level of the streets, within a few years. In basements and under the boardwalks, the original street level can still be seen all throughout Old Sacramento.
Eventually, the hub of the commercial district relocated east and the original Sutter's Embarcadero came to be known as one of the worst skid row districts west of Chicago. Politicians, ministers, and reformers all spoke out against conditions in this part of the community. However, not much was done to change the basic conditions.
A plan was created to redevelop the region during the middle 1960's, and as the result of that plan, the first historic district in the West was established. These days, Old Sacramento has more structures of historic value condensed into its 28 acres than most areas of similar size in the West and has some 53 historic structures. These properties in the district are mainly owned by private owners, with individual businesses leasing offices and shops and are registered as a National and California Historic Landmarks. The region has thrived flourished and is once again a flourishing hub for commercial trade.
During WW I, Mather Field was developed in order to prepare aircraft to fly to Europe. In 1937, McClellan Air Force Base was developed during WW II, and was a very important base of operations. These military installations attracted numerous people into the region, many of whom stayed after WW II and fueled the creation of the private sector. In 1945, the first suburban shopping center in the U. S. was constructed in Northern Sacramento. However, by the 1950's, Sacramento had fallen into decline, much the same as other communities in the U. S. The reason for this was that the majority of the wealthier population had relocated to the suburbs. Gradually, Sacramento experienced a resurgence, which was marked by the redevelopment of the downtown area, with the historical parts of the community being restored and preserved.
For example, Sutter's Embarcadero is currently the home of restaurants and shops. The redevelopment of Sacramento has been touted as one of the most successful in the U. S. The current Sacramento is experiencing additional growth with the population within the six-county Sacramento area increased by 20% from 1990 through 2000. The comparatively low cost of living, livability, and economic growth of Sacramento has made it one of the fastest-growing metropolitan regions in California.
Sacramento is home to numerous specialty shops, boutiques, as well as many different shopping centers. Old Sacramento is an atmospheric and popular place. Its Public Market is an open air marketplace in European-style that features assorted ethnic shops, flowers, produce, meat, poultry, fish, and bakeries. Other major shopping areas in Sacramento includes Folsom Premium Outlets, which offers over 80 stores, Florin Mall and Sunrise Mall, which each offer a cinema and about 100 restaurants and shops, Pavilions, which offers fine dining and cosmopolitan shopping, Arden Fair, which offers a foodcourt, a cinema as well as over 150 restaurants and shops, the 1946 Town and Country Village, which offers some 55 shops, and the Downtown Plaza, which offers a cinema, several restaurants, and over 150 shops. restaurants, and a cinema;
In Sacramento, there are numerous restaurants that offer cuisine that ranges from a wide variety of ethnic fare, to innovative Californian, to traditional American. Many of these restaurants concentrated in Old Sacramento, as well as next to Capital Avenue and J Street between 29th and 19th streets, as well as on Fair Oaks Boulevard between Fulton and Howe streets.