Raleigh Data Recovery
Have a cracked microSD card causing you to lose data? Or, do you have a corrupted micro SD card, USB flash drive, M.2 SSD, or smartphone that's caused you data loss? If you've lost data from any storage device, eProvided can help you recover it. Have a broken SD card or unrecognized USB flash drive?
Data recovery professionals at eProvided recover files you've lost or damaged. All in all, you have a solution. Please call 1-866-857-5950, we'll get your files back.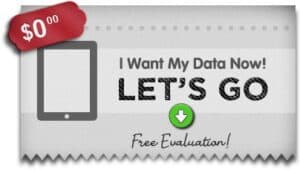 micro
SD card broken in half
? eProvided is your one-stop solution. Specializing in flash drive recovery to Micro SD card recovery.
Cracked micro SD cards
are common. Thus, eProvided offers affordable pricing to retrieve valuable photos and lost videos. Of course, data loss you can't live without includes texts, damaged files or contacts lists. Regardless of the type of device, we are capable of recovering damaged files, lost files, or corrupted data from it. You can count on us to provide smartphone data recovery services as well. In summary, we offer comprehensive data recovery services, including smartphone data recovery.
Raleigh Hard Drive Recovery
eProvided is a premier Raleigh data recovery company. And, we recover any type of lost data from any storage device. eProvided will recover files even if broken, corrupted, or damaged. From hard drive recovery to SSD file recovery and everything in-between. Experienced fresh or salt water file damage? To sum up, we offer a
free
evaluation and boast a success rate of 98%. Further, contact eProvided to talk with our experienced Raleigh file retrieval engineers. In short, retrieve any damaged files or lost data with ease, CALL TODAY 1-866-857-5950.
Raleigh Micro SD Card Recovery

Are you dealing with a broken smartphone or a dropped cell phone? Or, is your laptop not working properly? You are aware of the possible consequences of losing data thats mission critical. Precious memories from wedding photoshoots and important business files can be lost or corrupted. Have a micro SD card corrupted? Above all, our Raleigh Micro SD card recovery engineers recover data fast. We also offer affordable and effective pricing.
What to expect from eProvided file recovery when attempting to recover lost data?
We have the ability to recover data from ANY type of device, regardless of its make or model, and our basic recovery services are priced under $100.00.
We are also a trusted Raleigh-based flash drive recovery company with a 98% success rate.
We offer a range of delivery options as part of our data recovery services, including the ability to download recovered data, as well as the option to have it delivered on a recovery drive.
After successfully retrieving your files, we will provide you with a new USB data recovery drive containing the recovered data.
Also, our Raleigh data recovery experts will retrieve any lost data from a damaged cell phone.
We also offer Raleigh Micro SD card recovery and Raleigh thumb drive recovery services.
Our pricing is affordable and we provide a free diagnostic evaluation of your device.
We operate on a "No Recovery, No Fee" policy, which means that we only charge data recovery service fees if we successfully retrieve your lost files.
Once we receive your device at our lab, we typically initiate the file recovery process within 1-3 days.
Upon receiving your device, we always perform a free evaluation to assess the extent of the damage and determine the feasibility of data recovery.
eProvided is the Number-One
Raleigh data recovery company
, thus, our primary line of services, included below. Recover corrupted or lost files from any storage drive or device, even storage types not mentioned below.
Raleigh Flash Drive Recovery
No need to panic if your data storage device has stopped working or is damaged. Our team of data recovery experts at eProvided can assist you in such situations, as we successfully recover files for our customers on a daily basis. We've helped hundreds in Raleigh breath sighs of relief by retrieving lost data. Thus, we can do the same for you. Contact our Raleigh data recovery experts today for your free evaluation.
eProvided data recovery services on Instagram
.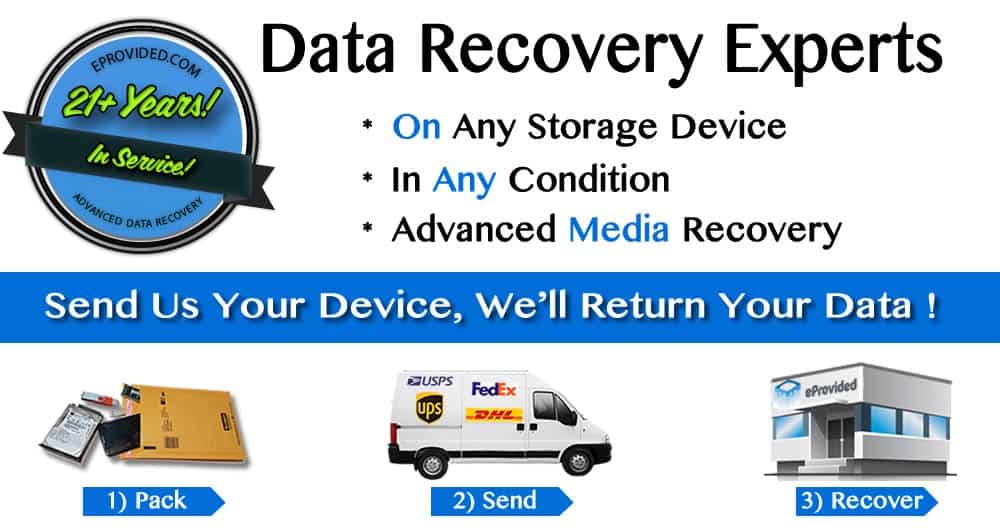 Raleigh City Tidbits.
Raleigh, North Carolina was originally named Wake Crossroads, after being established in 1792. The initial mission of the settlement was to serve as a rest stop for travelers who were going either south or north and need a place where they could stop for a couple of drinks and some rest. Around this time, the general Assembly of North Carolina determined that Crossroads would be an ideal location to establish a permanent residence. A local church builder, tavern owner, businessman, and all around good guy named Joel Land sold a 1,000-acre parcel of to the government and the original plans for a new settlement were laid out, and modeled after the capital of the country, which, at that time was Philadelphia.
Both the state government as well as the bars remain in what is currently known as Raleigh, to varying effect and mixed regard. Sir Walter Raleigh, the man who founded the lost Roanoke Colony that was located on Roanoke Island in what is currently known as Dare County is the namesake of Raleigh. However, by the time the community of Raleigh was established, Sir Walter, as he was known to his friends, had been dead for a long time. A man named Bruno Lucchesi, who is revered as one of the great teachers and sculptors in the late 1900's, cast a bronze statue of Sir Walter, which is located just outside the Convention Center in Raleigh.
By its own admission, the North Carolina Capitol building, which was finished in 1840, is one of the best preserved and finest examples of a major civic building in the style of architecture known as Greek Revival. It actual is a beautiful building, and is open to the public and a National Historic Landmark. In the House of Commons Chamber, the state legislatures sign the Ordinance of Secession in the capital building, just prior to the Civil War. Reportedly, a handkerchief was waved from a window of the office of the Speaker of the House, as soon as it was signed. A great celebration took place on the Union Square building, when that signal was given. It has been said by rumor that a bulldog, who was startled by this explosive salute bit one of the men firing the cannons rather severely in his pants bottom, which was the first blood shed for North Carolina during the war.
A lieutenant named George Carr Round from the Union Army climbed to the top of the capitol dome and sent the Union troops who were residing in and around Raleigh, and provided the last signal message of the Civil War, which was Peach on Earth and Goodwill to men, in 1865, after General Johnston surrendered 90,000 of his Confederate troops to Sherman at Bennett farmhouse close to Durham, North Carolina. However, the nice sentiment of the message didn't quite work out as expected.
Up until the 1920's, Raleigh remained a small community. Then it started bustling and soon developed into the commercial center of the eastern part of North Carolina. Agriculturally, the economy had changed to tobacco from cotton and the railroad was constructed up to connect the surrounding communities and beyond to Raleigh. Several of the small communities that are located in the eastern part of the state still remain small communities. Their architecture and character were established during n these early years of the century, as the result of tobacco and the railroad. However, many more of those communities are currently standardized bedroom communities that serve Research Triangle Park and Raleigh.
Raleigh had started its steady advancement to becoming the current urban hub, by the end of WW II. The surrounding region remains primarily rural, much the same as it was prior to the establishment of Research Triangle Park
In 1949, with the opening of the first shopping center in the Southeast, it heralded the arrival of suburban life. The shopping center was Cameron Village, which is still flourishing, more or less.
Education is a primary enterprise in Raleigh in addition to the business of state government. Raleigh is home to Wake Tech Community College, Meredith College, Peace College, St. Augustine's College, and Shaw University, in addition to North Carolina State University. Both St. Augustine's College and Shaw University were established between 1865 and 1867, shortly after the end of the Civil War. Their mission was to educate freed slaves, and Shaw University was the first such institution established in the nation for that express purpose. Shaw University is also the location of Estey Hall, which, in 1874, was the first structure ever built for the express purpose of providing higher education for African American women site of Estey Hall, the first building ever constructed for the purpose of providing higher education to African-American women. The building remains standing.
Between the late 1940's and the 1960's, Raleigh was a proving ground for the Modernism architectural movement. Modernistic design is characterized by the simplicity of form, with innovative use of materials and minimal ornamentation, which was drawn from some noted European designers as well as the works of Frank Lloyd Wright. The number of architecturally significant offices and residences constructed in Raleigh are evidence of the local impact of this impressive movement.
In a large part this was the result of the establishment, in the North Carolina State University School of Design in 1948, which drew numerous influential modernist architects. The most prominent of the structures to be built as the result of this movement was the Dorton Arena, which was designed by a Polish architect named Matthew Norwicki, who sometime later assisted with the rebuilding of Warsaw following World War II, and was finished in 1952. To this day, the Dorton Arena is considered to be one of the most beautiful facilities for judging livestock, maybe in the whole world.