Omaha Data Recovery
Are you experiencing data loss because of a cracked microSD card? Are you encountering data loss caused by a corrupted microSD card, USB flash drive, M.2 SSD, or smartphone? If you've encountered data loss from any type of storage device, eProvided is here to offer you professional data recovery services. If you have a broken SD card or an unrecognized USB flash drive, we can help you recover your data. Our skilled technicians utilize state-of-the-art data recovery techniques to retrieve your data safely and efficiently.
At eProvided, our data recovery professionals have perfected recovering files you've lost or damaged. Take a breath, we have a solution for your data recovery needs. For assistance, call 1-866-857-5950, and we'll work fast to get your files back.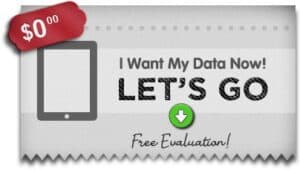 micro
SD card broken in half
? eProvided serves as your all-in-one solution, specializing in data recovery for various storage devices, from flash drive recovery to Micro SD card recovery.
Cracked micro SD cards
are common. eProvided offers competitive and affordable pricing to recover your valuable photos and videos that have been lost. No matter the type of device, whether it's a smartphone, tablet, or computer, we have the capability to recover damaged files, lost files, or corrupted data from it. This includes recovering important texts, damaged files, or contact lists that you can't afford to live without. Rest assured, our reliable smartphone data recovery services are designed to meet your specific needs. In short, we provide a wide range of data recovery services, including specialized smartphone data recovery. From accidental formatting and logical errors to physical damage, we have the expertise to handle various data loss situations.
Omaha Hard Drive Recovery
eProvided is a leading data recovery company in Omaha. At eProvided, we specialize in recovering lost data from any type of storage device. This includes lost data on any drives that are broken, corrupted, or damaged. From hard drive recovery to SSD file recovery and everything in-between. Experienced fresh or salt water file damage? To sum up, we offer a
free
evaluation and boast a success rate of 98%. Further, contact eProvided to talk with our experienced Omaha file retrieval engineers. In short, retrieve any damaged files or lost data with ease, CALL TODAY 1-866-857-5950.
Omaha Micro SD Card Recovery

Are you dealing with a broken smartphone or a dropped cell phone? Or, is your laptop not working properly? We understand the significant impact of losing mission-critical data, including precious wedding photos and important business files. The loss or corruption of such data can have serious consequences. Have a micro SD card corrupted? Above all, our Omaha Micro SD card recovery engineers recover data fast. We also offer affordable and effective pricing.
What to expect from eProvided file recovery when attempting to recover lost data?
We have the ability to recover data from ANY type of storage device, regardless of its make or model. At eProvided, our basic recovery services are competitively priced, offering solutions under $100.00.
We are also a trusted Omaha-based flash drive recovery company with a 98% success rate.
As part of our data recovery services, we provide a variety of delivery options to cater to your needs. This includes the ability to download recovered data, as well as the option to have it delivered on a recovery drive.
After successfully retrieving your files, we will provide you with a new USB data recovery drive containing the recovered data.
Also, our Omaha data recovery experts will retrieve any lost data from a damaged cell phone.
We also offer Omaha Micro SD card recovery and Omaha thumb drive recovery services.
Our pricing is affordable and we provide a free diagnostic evaluation of your device.
We operate on a "No Recovery, No Fee" policy, which means that we only charge data recovery service fees if we successfully retrieve your lost files.
Upon receiving your device at our advanced data recovery lab, our team typically starts the file recovery process promptly, usually within 1 to 3 days.
Upon receiving your device, we always perform a free evaluation to assess the extent of the damage and determine the feasibility of data recovery.
eProvided is the Number-One
Omaha data recovery company
, thus, our primary line of services, included below. eProvided excels in recovering corrupted or lost files from various storage drives and devices, including all those not mentioned below.
Omaha Flash Drive Recovery
No need to panic if your data storage device has stopped working or is damaged. Our team of data recovery experts at eProvided can confidently assist you in such challenging situations. eProvided consistently achieves successful file recoveries for our valued customers on a daily basis. We've helped hundreds in Omaha breath sighs of relief by retrieving lost data. Thus, we can do the same for you. Contact our Omaha data recovery experts today for your free evaluation.
eProvided data recovery services on Instagram
.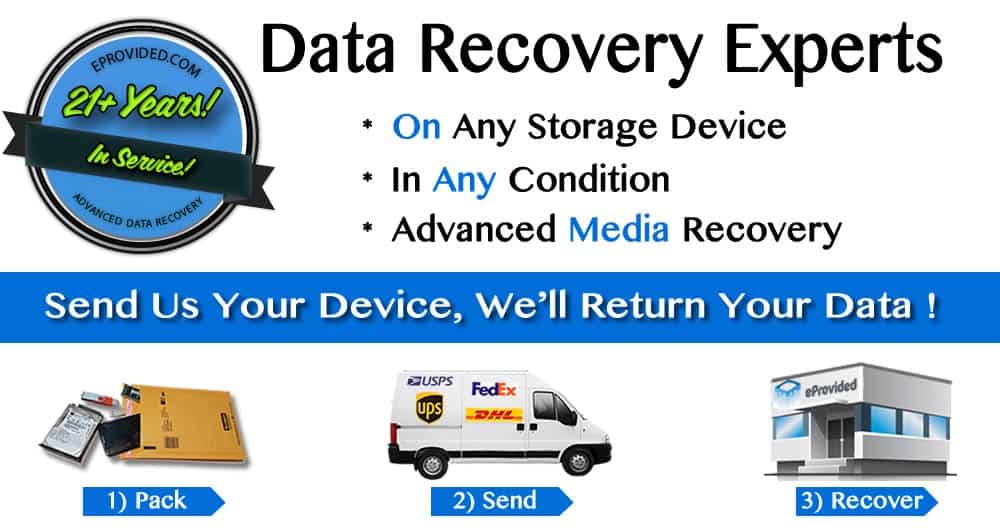 Omaha City Tidbits.
Omaha, Nebraska is located 425 miles west of Chicago, 15 miles from the confluence of the Platte and Missouri Rivers, on the west bank of the Missouri River, and is the county seat of Douglas County. It is known as the Crossroads of the Nation, and is the largest city in Nebraska.
Omaha is located on a plateau that extends next to west bank of the Missouri River had long been a meeting place prior to the arrival of white pioneers. Merriweather Lewis and William Clark met with Indians while they were on their journey westward journey to the Pacific in 1804. In 1825, a man named Jean Pierre Cabane had established a trading post for the American Fur Company. The location of that trading is currently located within Hummel Park in Omaha.
In 1846, the Mormons were the first white pioneers in the region, who were on their way westward to Utah. During the winter of 1846 and 847, some 600 of their number died, which was the result of the horrible weather. On the location of their quarters in the wintertime, and the Winter Quarters Monument was constructed as recognition of their losses.
In anticipation of a final treaty with the Omaha Indian tribe, which opened Nebraska up for settlement, people started gathering on the east side of the Missouri River during the early 1850's. Omaha ceded the land that currently constitutes Douglas County to the U.S. and the boom started in 1854. In 1855, the legislature held its first meetings in Omaha, while the Nebraska Territory didn't originally have a designated capital. Until 1867, when the capital was relocated to Lincoln, Omaha was still the capital. In 1877, the Missouri River flooded, which resulted in the river changing its course and stranded about three square miles of Iowa on the Nebraska side of the river. The area that was surrounded by Omaha, was named Carter Lake.
Omaha was the location for the eastern terminus for the Union Pacific Railroad. In 1872, a bridge across the Missouri to Council Bluffs, Iowa, was constructed. This connected the central Pacific railroad with the Union Pacific Railroad. Although the Union Pacific museum has been relocated across the river to Council Bluffs, the headquarters of Union Pacific remain in Omaha.
During the 1870's, with the 1878 establishment of Creighton university and the establishment of the Union Pacific shops, Omaha grew rapidly. In 1870, the first patients were accepted by St. Joseph's Hospital. During the following ten years, additional growth occurred with the construction of the Union Stockyards. In 1898, Omaha was the host of the Trans-Mississippi Exposition. In 1894, Riverview Park was established by Omaha, and there were numerous animals that were donated by William Cody in 1898. This collection of animals became known as the Henry Doorly Zoo.
In 1912, the Douglas County Courthouse was constructed from Indiana limestone. In 1908, the University of Omaha was established as a religiously oriented, private university. In 1931 the university became the Municipal University and started receiving tax support from Omaha. The university was integrated into the University of Nebraska in 1968. In 1923, the College of St. Mary was completed and opened and is currently the only all-women's Catholic college in Nebraska.
In 1888, south of Omaha, Fort Crook was organized. The Martin Aircraft Corporation manufactured B-29 and B-26 bombers there in WW II, that included the Enola Gay, which was the B-29 bomber that, in 1945, released the first atomic bomb on Hiroshima. The fort has been merged with the Offutt Air Force Base, which is the home of the Air Force's Strategic Air Command. The Methodist Health Systems is associated with the Nebraska Methodist College, which provides education for health professionals. The first Magnet Hospital in Nebraska was the Nebraska Methodist Hospital.
The Joslyn Art Museum an eclectic collection that begins with Greek pottery and extends into the 1900's. The Durham Heritage museum displays the local history of Omaha. In 1976, the Omaha Children's Museum started operating out of the back end of a station wagon.
With the administrations of reform during the 1930's and 1940's, Omaha became a meatpacking powerhouse. Many regional beer breweries were established, including the Krug, Storz, and Metz companies. During the late 1940's, the southernmost suburb of Omaha became home to the Strategic Air Command. In south Omaha, the Rosenblatt Stadium became the home of the College World Series in 1950. During the 1930's, labor unrest resulted in the organization of the meatpacking factories by the CIO-FCW, which established real gains for the workers and formed an interracial partnership.
Following World War II, African Americans in Omaha as well as in other parts of the country started pressing harder for civil rights. After fighting for their country, Veterans believed they deserved full rights. Although some organizations had already been formed, they became much more active, which led to the Civil Rights movement in Omaha.
Highway expansion and suburbanization of Omaha resulted in the development of middle and upper class regions in West Omaha which led to white flight to this newer housing between the 1950's, and the 1970's. The historically ethnically diverse regions of South and North Omaha became more concentrated by class, race, and economics. In the 1960's, during the industrial restructuring that was increasing rapidly, these workers suffered severe job losses, and poverty came to be more widespread.