Oakland Data Recovery
Are you experiencing data loss because of a cracked microSD card? Are you encountering data loss caused by a corrupted microSD card, USB flash drive, M.2 SSD, or damaged smartphone? If you've encountered data loss from any type of storage device, eProvided is here to offer you professional data recovery services. If you have a broken SD card or an unrecognized USB flash drive, we will recover your data. Our skilled technicians utilize state-of-the-art data recovery techniques to retrieve your data safely and efficiently.
At eProvided, our data recovery professionals have perfected recovering files you've lost or damaged. Take a breath, we have a solution for your data recovery needs. For assistance, call 1-866-857-5950, and we'll work fast to get your files back.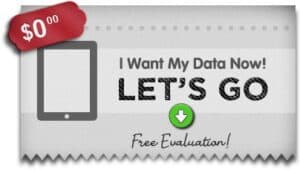 micro
SD card broken in half
? eProvided serves as your all-in-one solution, specializing in data recovery for various storage devices, from flash drive recovery to Micro SD card recovery.
Cracked micro SD cards
are common. eProvided offers competitive and affordable pricing to recover your valuable photos and videos that have been lost. No matter the type of device, whether it's a smartphone, tablet, or computer, we have the capability to recover damaged files, lost files, or corrupted data from it. This includes recovering important texts, damaged files, or contact lists that you can't afford to live without. Rest assured, our reliable smartphone data recovery services are designed to meet your specific needs. In short, we provide a wide range of data recovery services, including specialized smartphone data recovery. From accidental formatting and logical errors to physical damage, we have the expertise to handle various data loss situations.
Oakland Hard Drive Recovery
eProvided is a leading data recovery company in Oakland. At eProvided, we specialize in recovering lost data from any type of storage device. This includes lost data on any drives that are broken, corrupted, or damaged. From hard drive recovery to SSD file recovery, and everything in between, our data recovery experts are equipped to handle it all. Experienced fresh or salt water file damage? To sum up, we offer a
free
evaluation and boast a success rate of 98%. Further, contact eProvided to talk with our experienced Oakland file retrieval engineers. In short, retrieve any damaged files or lost data with ease, CALL TODAY 1-866-857-5950.
Oakland Micro SD Card Recovery

Are you dealing with a broken smartphone or a dropped cell phone? Or, is your laptop not working properly? We understand the significant impact of losing mission-critical data, including precious wedding photos and important business files. The loss or corruption of such data can have serious consequences. Have a micro SD card corrupted? Above all, our Oakland Micro SD card recovery engineers recover data fast. We have expertise in recovering data from all manufacturers and devices, including Sandisk, Samsung, and all others. We also offer affordable and effective pricing.
What to expect from eProvided file recovery when attempting to recover lost data?
We have the ability to recover data from ANY type of storage device, regardless of its make or model. At eProvided, our basic recovery services are competitively priced, offering solutions under $100.00.
We are also a trusted Oakland-based flash drive recovery company with a 98% success rate.
As part of our data recovery services, we provide a variety of delivery options to cater to your needs. This includes the ability to download recovered data, as well as the option to have it delivered on a recovery drive.
Once your files have been successfully recovered, we will supply you with a new USB data recovery drive that contains your recovered data.
Additionally, our data recovery experts are skilled at recovering lost data from damaged cell phones and broken smartphones.
We also offer Oakland Micro SD card recovery and Oakland thumb drive recovery services.
Our pricing is affordable and we provide a free diagnostic evaluation of your device.
We operate on a "No Recovery, No Fee" policy, which means that we only charge data recovery service fees if we successfully retrieve your lost files.
Upon receiving your device at our advanced data recovery lab, our team typically starts the file recovery process promptly, usually within 1 to 3 days.
Upon receiving your device, we always perform a free evaluation to assess the extent of the damage and determine the feasibility of data recovery.
eProvided is the Number-One
Oakland data recovery company
. Below are our primary file recovery services: eProvided excels in recovering corrupted or lost files from various storage drives and devices, including all those not mentioned below.
Oakland Flash Drive Recovery
There's no need to panic if your data storage device has stopped working or is damaged. Our team of data recovery experts at eProvided is well-equipped to assist you in such challenging situations. eProvided consistently achieves successful file recoveries for our valued customers on a daily basis. We've helped hundreds in Oakland breath sighs of relief by retrieving lost data. Thus, we can do the same for you. Contact our Oakland data recovery experts today for your free evaluation.
eProvided data recovery services on Instagram
.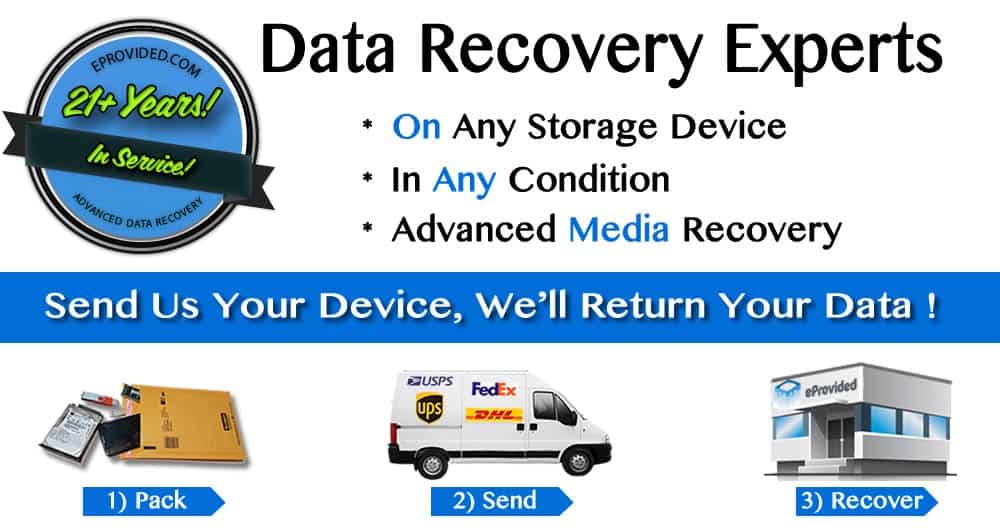 Oakland City Tidbits.
Oakland California's history goes back as far as the establishment of a settlement by three men named Andrew Moon, Edson Adams, and Horace Carpentier during the 1800's. Oakland is located in of Alameda, California. The region currently known as Oakland has been inhabited for thousands of year, although the settlement didn't experience significant growth didn't occur until the Industrial revolution. The year 1852 brought the incorporation of Oakland as a town.
Originally, the Costanoan Indian tribe inhabited the region that is currently known as Oakland. The reason they selected this area was because of the abundant supply of water in the region. Spanish explorers elected to explore what is currently known as California, which made them the first white people to arrive in the region during the early 1770's.
A Spanish soldier named Luis Maria Peralta requested and was granted some property that was is somewhat close proximity to the current East Bay region in 1820. However, the United States took over the region currently known as California, shortly after the Mexican War ended.
The simple mining for minerals for common minerals started shortly after California became a state. However, in 1848, when gold was discovered, the next year, numerous white pioneer as well as prospectors looking to strike it rich, arrived in the region. For many who arrived and were ready for the hard work of searching for gold, this fantasy became a realization. A local government and system of laws had to be established as the result of the sudden influx of people. In 1854, this also allowed the town of Oakland to become a city.
Oakland was thriving with numerous local businesses in the region, probably as the result of its closeness to San Francisco. Both cities were located in the edge of a bay, which made them ideal to play the host for several shipping companies. Oakland benefited greatly from this arrangement as time went by, and went on to become a primary pot for Oakland as well as San Francisco. Oakland is now one of the busiest ports for container ships in the world.
The environment in and around Oakland has numerous attractions in addition to several natural features that attract visitors from all over the country. Lake Merritt in Oakland is one of the most prominent features, which is very well-known for its location directly in the middle of the city. Lake Merritt is home to much of the recreation in the city and provides its name to the oldest sanctuary of this kind in that nation that dates back to 1870, and is known as the Lake Merritt Wild Fowl Sanctuary.
Oakland is also the home of numerous public performances that are provided by the Oakland Civic Ballet, as well as the Oakland Symphony Orchestra, in addition to this magnificent lake. Oakland also is home to the Knowland State Park and Arboretum, which is located within the Oakland Zoo, as well the Oakland Museum.
In addition, the Oakland region is the home of various education institutions that include Patten College, Mills College, Holy Names College, as well as the California College of the Arts and Crafts.
The mayor of Oakland named Jerry Brown continued the public policy of his predecessor, named Elihu Harris, of providing support for the downtown housing development project after his inauguration in1999. This project provides support and is part of the 1998 General Plan for the Business District in Oakland. It was known as the 10K plan because it was the objective of Mayor Brown to add 10,000 more residents to downtown Oakland. The result was the redevelopment project in the Jack London District, where Mayor Brown bought and then sometime later sold an industrial warehouse, which was used by Mayor Brown as his personal home. It also resulted in the District of the Lakeside Apartments project close to Lake Merritt, where two filling projects were approved. The 10K plan helped the downtown area, the Uptown district, the Chinatown district, as well as the historic Old Oakland district. Other redevelopment projects in addition to the 10K plan were somewhat controversial as the result of gentrification and the possibility of increases in rent. This could possibly displace some of the lower income residents from outlying cities and neighborhoods, as well as from downtown Oakland. There was also additional controversy as the result of the development proposals because of the fear that, in 2000, they might weaken the national economy, and more especially weaken the economy of the Bay. These fears were made more feasible as the result the 2008 recession and the credit crunch. These downturns resulted in slower economic recovery and growth than expected, the lack of occupancy of the new housing, and lower rentals and sales.
The baseball club, known as the Oakland Athletics have wanted to have a new baseball stadium constructed for a long time. In 2006, a deal was announced that a new baseball stadium would be built in Fremont, California, which would be known as Cisco Field. However, some three years later the project was stopped because of resistance from local residents and businesses. Both city politicians and fans have put forth local efforts in order to retain the Oakland Athletics, that included three possible locations close to the Oakland waterfront and the downtown area.