New York City Data Recovery
Do you have a cracked microSD card that has caused you to lose data? Or, do you have a corrupted micro SD card, USB flash drive, M.2 SSD, or smartphone that has caused you data loss? If you've lost data from any storage device, eProvided can help you recover it. Have a broken SD card or unrecognized USB flash drive?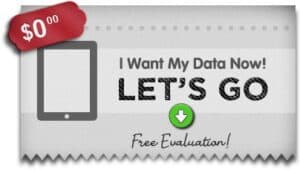 Data recovery professionals at eProvided recover files you've lost or damaged. All in all, you have a solution. Please call 1-866-857-5950, we'll get your files back.
micro
SD card broken in half
? eProvided is your one-stop solution. Specializing in flash drive recovery to Micro SD card recovery.
Cracked micro SD cards
are common. Thus, eProvided offers affordable pricing to retrieve valuable photos and lost videos. Of course, data loss you can't live without includes texts, damaged files or contacts lists. We can recover damaged files, lost files, or corrupted data from any device, regardless of the type of device. Need smartphone data recovery? Surely, we cover that as well.
New York City Hard Drive Recovery
eProvided is a premier New York City data recovery company. And, we recover any type of lost data from any storage device. eProvided will recover files even if broken, corrupted, or damaged. Experienced fresh or salt water file damage? To sum up, we offer a
free
evaluation and boast a success rate of 98%. Further, contact eProvided to talk with our experienced New York City file retrieval engineers. In short, retrieve any damaged files or lost data with ease, CALL TODAY 1-866-857-5950.
New York City Micro SD Card Recovery

Are you dealing with a broken smartphone or a dropped cell phone? Or, is your laptop not working properly? You are aware of the possible consequences of losing data thats mission critical. Precious memories from wedding photoshoots and important business files can be lost or corrupted. Have a micro SD card corrupted? Above all, our New York City Micro SD card recovery engineers recover data fast. We also offer affordable and effective pricing.
What to expect from eProvided file recovery when attempting to recover lost data?
We are a trusted New York City-based flash drive recovery company with a 98% success rate.
Our data recovery services include a variety of delivery options. Such as, data download, and recovery drive options.
Once we have successfully recovered your files, we will return them to you on a new USB data recovery drive.
Our New York City data recovery experts will retrieve any lost data from a damaged cell phone.
We also offer New York City Micro SD card recovery and New York City thumb drive recovery services.
We offer a free diagnostic evaluation of your device, and our prices are affordable.
In fact, you only pay for data recovery services if we are successful in recovering your lost files.
It takes 1-3 days after your device arrives at our lab for file recovery to begin.
We always provide a free evaluation of your device upon arrival.
eProvided is the Number-One
New York City data recovery company
, thus, our primary line of services, included below. Recover corrupted or lost files from any storage drive or device, even storage types not mentioned below.
New York City Flash Drive Recovery
If your device is damaged or stopped working, don't panic. Of course, the data recovery experts at eProvided can help. We recover files for customers daily. We've helped hundreds in New York City breath sighs of relief by retrieving lost data. Thus, we can do the same for you. Contact our New York City data recovery experts today for your free evaluation.
eProvided data recovery services on Instagram
.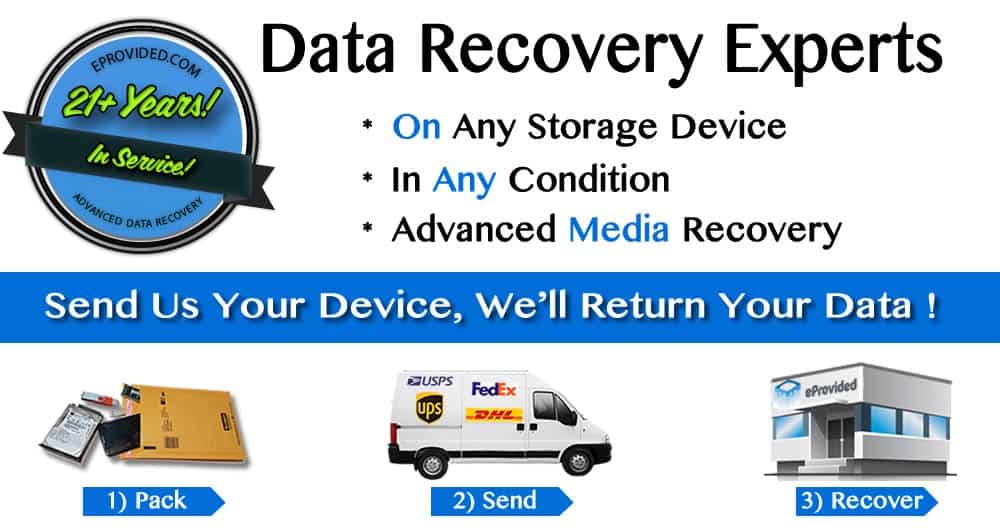 New York City City Tidbits.
An Algonquin people known as the Lenape were the first native people of New York, who farmed, hunted, and fished in the region between the Hudson and Delaware Rivers. In the early 1500's, Europeans started exploring the area. The first white pioneer was an Italian who sailed along the Atlantic coast searching for a route to Asia, named Giovanni da Verrazano. However, until 1624, nobody settled in the area. In 1624, the Dutch West India Company sent some 30 families to work and live in small settlement known as Nutten Island, which is currently known as Governors Island, that they named New Amsterdam. The governor general of the settlement named Peter Minuit, bought, for the sum of 60 guilders, the much larger Manhattan Island from the natives in trade goods that included shell beads, cloth, farm equipment, and tools. Less than 300 people lived in New Amsterdam when the settlement relocated to Manhattan. However, the settlement grew rapidly and by 1760 had a population of 18,000 people and was renamed to New York. The community surpassed Boston in population and became the second-largest city in the American colonies. By 1810, the population of New York was 202,589, which made it largest city in the Western hemisphere. These days, the five boroughs have a combined population of over eight million people.
The Dutch lost New Amsterdam through seizure to the British, in 1664 and renamed it to New York. During the next 100 year, the population of New York City increased significantly and became even more diverse. The city included African slaves, indentured servants, as well as immigrants from Germany, France, England, and the Netherlands. Between 1785 and 1790, New York was the U.S. capital.
From the 1760's through the 1770's, the community was a hob for anti-British activity. For example, New Yorkers burned the royal governor in effigy and closed their businesses in protest, in 1765, after the British Parliament passed the Stamp Act. However, New York was also important strategically, and the British attempted to seize it practically as soon as the Revolutionary War started. In spite of the best efforts of the Continental Army in Harlem Heights and Brooklyn, led by George Washington, in 1776, New York was lost to the British. Until 1783, the city served as a military base for the British.
By 1810, the city was one of the most important ports in the country, after recovering rapidly from the war. It played an especially significant role in the cotton economy. Planters from the south would send their crop to the East River docks, where it was transported to the mills of English industrial cities, such as Manchester. Next, the manufacturers of the textile would transport their finished goods back to New York.
However, it was difficult to transport goods back and forth from the growing agricultural hinterlands to the west and the north, until 1817, when work started on a 363-mile canal between Lake Erie and the Hudson River. In 1825, the Erie Canal was finished. Finally, New York was the trading capital of the country.
Some infrastructural improvements were made as the city grew. The Commissioner's Plan organized an orderly grid of avenues and streets for the undeveloped portions of Manhattan just north of Houston Street in 1811. Building started on the Croton Aqueduct in 1837, which provided clean water for the growing population of the community. The community established the first municipal agency, which was the New York Police Department in 1845.
In the meantime, between the 1840's, and the 1850's, an increasing number of immigrants, from Ireland, Germany, and then from Southern and Eastern Europe changed the character of the community. They organized social clubs, churches, joined unions, started businesses and political organizations, and settled in distinct ethnic neighborhoods. For instance, the predominantly Irish-American Democratic club called Tammany Hall became the most powerful political machine in the city by trading favors such as services and jobs, and other kinds of aid for votes.
By the end of the 1800's, New York became the current city of today. The residents of Brooklyn, Staten Island, the Bronx, and Queens, which were all independent communities at the time, voted to consolidate with Manhattan in order to create a five-borough Greater New York in 1895. As a result, New York went from a population of just over two million people and an area of 60 square miles in 1897 to a population of approximately 3.35 million people and an area of 360 square miles in 1898.
The 1900's was a great period of great struggle for the cities in America, and New York was no exception. Following WW II the building of suburbs and interstate highways encouraged the wealthier people to leave the city, which combined with economic changes, such as deindustrialization to lower the tax base, which diminished public services. As a result, there was more migration out of the city, which came to be known as white flight. In the meantoime, the 1965 Mationality and Hart-Cellar Immigration Act allowed immigrants from Latin America, the Caribbean, Africa, and Asia to come to the U.S. Many neighborhoods were revitalized as many of these newcomers settled in New York.
New York suffered one of the deadliest terrorist attacks in U.S. history when some terrorists crashed two hijacked airliners into the tallest buildings in the city, which were the World Trade Center's twin towers on September 11, 2001. Almost 3,000 people lost their lives and the buildings were destroyed. The city remained a major tourist attraction and financial in the wake of the disaster, with more than 40 million tourists visiting New York every year.
These days, over eight million residents of New York live in the five boroughs. Over one-third of these residents were born outside the U.S. Thanks to the vibrant intellectual life and diversity, the city is still the cultural capital of the U.S.