Milwaukee Data Recovery
Are you experiencing data loss because of a cracked microSD card? Are you encountering data loss caused by a corrupted microSD card, USB flash drive, M.2 SSD, or smartphone? If you've encountered data loss from any type of storage device, eProvided is here to offer you professional data recovery services. If you have a broken SD card or an unrecognized USB flash drive, we can help you recover your data. Our skilled technicians utilize state-of-the-art data recovery techniques to retrieve your data safely and efficiently.
At eProvided, our data recovery professionals have perfected recovering files you've lost or damaged. Take a breath, we have a solution for your data recovery needs. For assistance, call 1-866-857-5950, and we'll work fast to get your files back.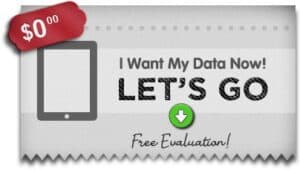 micro
SD card broken in half
? eProvided serves as your all-in-one solution, specializing in data recovery for various storage devices, from flash drive recovery to Micro SD card recovery.
Cracked micro SD cards
are common. eProvided offers competitive and affordable pricing to recover your valuable photos and videos that have been lost. No matter the type of device, whether it's a smartphone, tablet, or computer, we have the capability to recover damaged files, lost files, or corrupted data from it. This includes recovering important texts, damaged files, or contact lists that you can't afford to live without. Rest assured, our reliable smartphone data recovery services are designed to meet your specific needs. In short, we provide a wide range of data recovery services, including specialized smartphone data recovery. From accidental formatting and logical errors to physical damage, we have the expertise to handle various data loss situations.
Milwaukee Hard Drive Recovery
eProvided is a leading data recovery company in Milwaukee. At eProvided, we specialize in recovering lost data from any type of storage device. This includes lost data on any drives that are broken, corrupted, or damaged. From hard drive recovery to SSD file recovery and everything in-between. Experienced fresh or salt water file damage? To sum up, we offer a
free
evaluation and boast a success rate of 98%. Further, contact eProvided to talk with our experienced Milwaukee file retrieval engineers. In short, retrieve any damaged files or lost data with ease, CALL TODAY 1-866-857-5950.
Milwaukee Micro SD Card Recovery

Are you dealing with a broken smartphone or a dropped cell phone? Or, is your laptop not working properly? We understand the significant impact of losing mission-critical data, including precious wedding photos and important business files. The loss or corruption of such data can have serious consequences. Have a micro SD card corrupted? Above all, our Milwaukee Micro SD card recovery engineers recover data fast. We also offer affordable and effective pricing.
What to expect from eProvided file recovery when attempting to recover lost data?
We have the ability to recover data from ANY type of storage device, regardless of its make or model. At eProvided, our basic recovery services are competitively priced, offering solutions under $100.00.
We are also a trusted Milwaukee-based flash drive recovery company with a 98% success rate.
As part of our data recovery services, we provide a variety of delivery options to cater to your needs. This includes the ability to download recovered data, as well as the option to have it delivered on a recovery drive.
After successfully retrieving your files, we will provide you with a new USB data recovery drive containing the recovered data.
Also, our Milwaukee data recovery experts will retrieve any lost data from a damaged cell phone.
We also offer Milwaukee Micro SD card recovery and Milwaukee thumb drive recovery services.
Our pricing is affordable and we provide a free diagnostic evaluation of your device.
We operate on a "No Recovery, No Fee" policy, which means that we only charge data recovery service fees if we successfully retrieve your lost files.
Upon receiving your device at our advanced data recovery lab, our team typically starts the file recovery process promptly, usually within 1 to 3 days.
Upon receiving your device, we always perform a free evaluation to assess the extent of the damage and determine the feasibility of data recovery.
eProvided is the Number-One
Milwaukee data recovery company
, thus, our primary line of services, included below. eProvided excels in recovering corrupted or lost files from various storage drives and devices, including all those not mentioned below.
Milwaukee Flash Drive Recovery
No need to panic if your data storage device has stopped working or is damaged. Our team of data recovery experts at eProvided can confidently assist you in such challenging situations. eProvided consistently achieves successful file recoveries for our valued customers on a daily basis. We've helped hundreds in Milwaukee breath sighs of relief by retrieving lost data. Thus, we can do the same for you. Contact our Milwaukee data recovery experts today for your free evaluation.
eProvided data recovery services on Instagram
.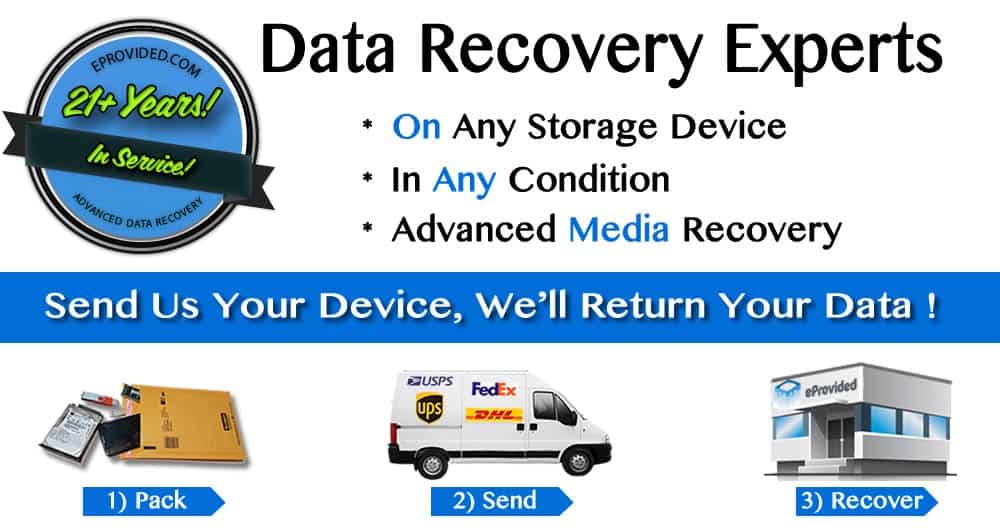 Milwaukee City Tidbits.
Milwaukee, Wisconsin had the best natural harbor on the western shore of Lake Michigan during a time when everything everybody traveled by water. That fact alone explains both the early growth and the location of the community. The early pioneers arrived to the early settlement by the droves, during the 1830's. They established three rival settlements, which were Walker's Point, Kilbourntown, and Juneautown. This brought on a small-scale civil war over the issue of bridges. In 1846, cooler heads finally prevailed when all three settlements merged to become Milwaukee.
During the early 1860's, Milwaukee was the largest shipper of wheat in the world, which is the reason that the community rose to early prominence as a trader of grain. Shipping was joined by the processing industries, such as brewing, leather tanning, meat packing, and flour milling, which turned the agricultural bounty in Wisconsin into useful products. However, manufacturing became the lifeblood of Milwaukee during the late 1800's and the community produced an unmatched variety of automobile frames, mining shovels, electrical equipment, agricultural machinery, and steam engines.
Numerous new residents were attracted to the metal bending industries in Milwaukee. During the 1860's, mist of the population of Milwaukee were German families. However, they were joined by other immigrants that included Jewish, Greek, Italian, Polish, and Irish. Continued industrial expansion attracted a large population of Hispanics and African Americans as well during the 1920's.
Milwaukee became a big city, and had all of the big city problems that go with it. Among the worst of these problems was political corruption. Milwaukee became a hub for legally sanctioned vice under Mayor David Rose. In 1910, that came to an end when Milwaukee became the only major community in the United States to turn its government over to Socialists. However, between 1916 and 1960, under mayors Frank Zeidler and Daniel Hoan, Milwaukee was one of the best governed cities in that nation, as these mayors were absolutely incorruptible, thrifty, and creative.
Milwaukee has experienced its fair share of familiar problems during the years since WW II. Some of these urban problems included the loss of factory jobs that support families, blight and poverty, and racial unrest. However, there have also been some definite positive developments, such as the rise of a truly global diversity, a downtown renaissance, and world-class festivals, all taking place in one of the most livable big cities in the United States.
At a cost of $1.8 million, complete exterior renovation of City Hall was completed from 1973 through 1974. This renovation included the replacement of structural steel, deteriorated masonry, flashings, downspouts, gutters, and the roof. The exterior surfaces were cleaned and sealed. The copper and wood also were renovated.
In 1974, the restoration of the interior was started. A considerable amount of the wire meshing of the central well was removed. In 1988, the remaining wire meshing was removed. The decorative grillwork, balconies, ceiling, and walls were restored. The integrity of the structure is always preserved, although the exterior and interior maintenance continues.
Coinciding with the Bicentennial celebration of the country in 1976 the Council anteroom was renovated. This renovation was intended as an observation of the official Bicentennial. The renovation was a joint venture between the City Department, the Public Works department, the Office of the City Clerk, and the Mayor's Beautification Committee. Contributing the chandeliers, wainscoting, as well as the majority of the furniture was the Henry Uihlein mansion. The brass candlesticks, candelabra, and wrought iron plant stand were donated by Gretchen Colnick. She is the daughter of the noted metal artisan in Milwaukee, named Cyril Colnick, whose work was popular during the early 1900's.
In 1978, two beautiful stained glass windows, which were created during the 1930's were restored and installed in the Council Chamber. One window portrays the great seal of the State of Wisconsin, while the other incorporates an image of the City Seal and City Hall. These windows were obtained through the cooperation of the Milwaukee Museum as well as the boards of trustees of the Milwaukee Public Library.
In 1995, City Hall was getting close to its 100th birthday. In order to make modern technology more accessible and enhance its utility, the Common Council determined that the meeting room complex on the third floor required a complete overhaul. This renovation was a skillful combination of 1800's architecture and 1900's, technology. It provided the complex the look and feel of City Hall in the 2000's. The space includes increased city office space that is complete with the most modern recording and telecasting equipment, spacious waiting areas, a conference room for use by various city departments, and two large hearing rooms for Common Council committees.
City Hall was designated as a National Historic Landmark in 2005. It wasn't long before an extensive three-year restoration of the exterior of the structure was started. The external renovations included replacing the copper roofing on the two spires of the building, replacing numerous deteriorating bricks, repairing the sandstone, and upgrading 1,900 windows. Because the original bricks were constructed and shaped differently than those that are currently being used, repairing those bricks was the greatest challenge. In 2008, all of these restorations were completed.