Miami Data Recovery
Do you have a cracked microSD card that has caused you to lose data? Or, do you have a corrupted micro SD card, USB flash drive, M.2 SSD, or smartphone that has caused you data loss? If you've lost data from any storage device, eProvided can help you recover it. Have a broken SD card or unrecognized USB flash drive?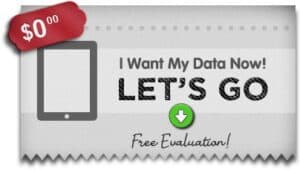 Data recovery professionals at eProvided recover files you've lost or damaged. All in all, you have a solution. Please call 1-866-857-5950, we'll get your files back.
micro
SD card broken in half
? eProvided is your one-stop solution. Specializing in flash drive recovery to Micro SD card recovery.
Cracked micro SD cards
are common. Thus, eProvided offers affordable pricing to retrieve valuable photos and lost videos. Of course, data loss you can't live without includes texts, damaged files or contacts lists. We can recover damaged files, lost files, or corrupted data from any device, regardless of the type of device. Need smartphone data recovery? Surely, we cover that as well.
Miami Hard Drive Recovery
eProvided is a premier Miami data recovery company. And, we recover any type of lost data from any storage device. eProvided will recover files even if broken, corrupted, or damaged. Experienced fresh or salt water file damage? To sum up, we offer a
free
evaluation and boast a success rate of 98%. Further, contact eProvided to talk with our experienced Miami file retrieval engineers. In short, retrieve any damaged files or lost data with ease, CALL TODAY 1-866-857-5950.
Miami Micro SD Card Recovery

Are you dealing with a broken smartphone or a dropped cell phone? Or, is your laptop not working properly? You are aware of the possible consequences of losing data thats mission critical. Precious memories from wedding photoshoots and important business files can be lost or corrupted. Have a micro SD card corrupted? Above all, our Miami Micro SD card recovery engineers recover data fast. We also offer affordable and effective pricing.
What to expect from eProvided file recovery when attempting to recover lost data?
We are a trusted Miami-based flash drive recovery company with a 98% success rate.
Our data recovery services include a variety of delivery options. Such as, data download, and recovery drive options.
Once we have successfully recovered your files, we will return them to you on a new USB data recovery drive.
Our Miami data recovery experts will retrieve any lost data from a damaged cell phone.
We also offer Miami Micro SD card recovery and Miami thumb drive recovery services.
We offer a free diagnostic evaluation of your device, and our prices are affordable.
In fact, you only pay for data recovery services if we are successful in recovering your lost files.
It takes 1-3 days after your device arrives at our lab for file recovery to begin.
We always provide a free evaluation of your device upon arrival.
eProvided is the Number-One
Miami data recovery company
, thus, our primary line of services, included below. Recover corrupted or lost files from any storage drive or device, even storage types not mentioned below.
Miami Flash Drive Recovery
If your device is damaged or stopped working, don't panic. Of course, the data recovery experts at eProvided can help. We recover files for customers daily. We've helped hundreds in Miami breath sighs of relief by retrieving lost data. Thus, we can do the same for you. Contact our Miami data recovery experts today for your free evaluation.
eProvided data recovery services on Instagram
.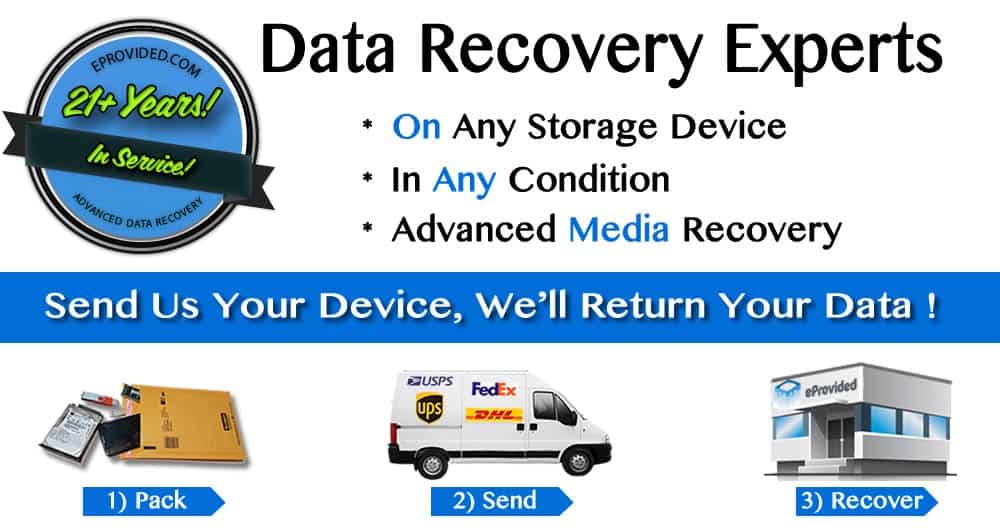 Miami City Tidbits.
Although, they failed to reach Miami, in 1895, there were two destructive freezes that caused significant problems on the farm crops in Florida. That same year, a wealthy businessman named Henry Flagler had a meeting with a visionary woman named Julia Tuttle. In exchange for hundreds of acres of prime real estate, she convinced Mr. Flagler agreed to extend his railroad to Miami.
In addition, Mr. Flagler agreed to lay the foundations for a community on both sides of the Miami River and construct an elegant hotel close to the confluence of Biscayne Bay and the Miami River. Long before his fateful meeting with Ms. Tuttle, Mr. Flagler had been quietly planning this extension because he wanted to bring his railway system to Key West and link it with other parts of his extremely large system, which included a resort in the Bahamas as well as a steamboat line.
In 1896, the first railroad arrived in Miami. The community was being built in both sides of the Miami River by then. There was a retail district on Avenue D, which is currently known as Miami Avenue, in the center of the community that emerged just north of the Miami River in a region of piney woods.
Some 344 registered voters, a large portion of whom were African American laborers, packed onto the lobby of a wood frame building that was located on Avenue D close to the Miami River in 1896. That year Miami was incorporated as a city, in addition to the Flagler slate of candidates.
However, by then, there were institutions and trappings that accompany numerous different communities that include churches, retail stores, a bank, and a newspaper had been published. As compared to other frontier communities. Miami was completely different because the beautiful Royal Palm Hotel that was owned by Mr. Flagler. The hotel stood five stories tall, and has a rotunda in the center that added another story to the building. The yellow framed building had a red mansard its roof top and there were also several different prominent features that included the verandah that is 578-foot long. The building featured over 400 guest rooms. The hotel became a popular resort for the Gilded Age princes of America soon after it opened in 1897, that included the Vanderbilt family, Andrew Carnegie, and John D. Rockefeller.
During its first year as a city, Miami experienced a series of traumas. In 1896, right after Christmas, much of the business district was destroyed by a devastating fire. In 1898, during the Spanish-American War, some 7,500 men were violent, troublesome, and restless troops who residing in Camp Miami, which threatened the residents of the small community. In 1899, many families were forced out of their homes to seek temporary, safe housing as the result of a dreaded yellow fever epidemic.
However, despite these perils, the early Miami grew rapidly and by the early 1900's, the fledging community had a population of 1,681 people. The primary economic support was provided by agriculture and tourism. On both sides of the Miami River there were new neighborhoods. Miami had become a small southern town and lost its frontier ambiance.
The future direction of Miami would be dictated by some significant projects in the first decade of the 1900's. Henry Flagler succeeded in obtaining funds from the government to have the Government Cut dredged, which connected the Atlantic Ocean, which was located several miles to the east of the cut, with the new Bayfront Port in Miami, as well as the construction of a deep water channel. Mr. was also an important key player in connecting Key West, which was some 120 miles south of Miami to the Keys through the extension of the Florida East Coast Railway.
On 1906, the State of Florida took on a rather ambitious program to drain the Everglades. The objective was to establish rich, new lands that could be used for agriculture. In 1908, a dredge began digging a drainage ditch close to the headwaters of the Miami River, and the Miami Canal connected Lake Okeechobee with the Miami River by 1913, while the water from the swampland was carried out to sea along connecting waterways. The Everglades drainage resulted in the birth of a feverish real estate industry for much of southeastern Florida, including Miami, as some prominent speculators bought millions of acres of reclaimed property from the State of Florida, and then market it very aggressively in many parts of the country.
The population of Miami had increased to almost 5,500 people by 1910, while the number of new business establishments and tourists also increased dramatically. Twelfth Street, currently known as Flagler Street, had overshadowed Avenue D as the most important roadway in Miami, and was the address for the leading business establishments in Miami. The cachet of Twelfth Street continued to increase with the opening of a new five story building that was owned by the Burdine Department Store in 1912, which was the first skyscraper in Miami.