Long Beach Data Recovery
Are you experiencing data loss because of a cracked microSD card? Are you encountering data loss caused by a corrupted microSD card, USB flash drive, M.2 SSD, or damaged smartphone? If you've encountered data loss from any type of storage device, eProvided is here to offer you professional data recovery services. If you have a broken SD card or an unrecognized USB flash drive, we will recover your data. Our skilled technicians utilize state-of-the-art data recovery techniques to retrieve your data safely and efficiently.
At eProvided, our data recovery professionals have perfected recovering files you've lost or damaged. Take a breath, we have a solution for your data recovery needs. For assistance, call 1-866-857-5950, and we'll work fast to get your files back.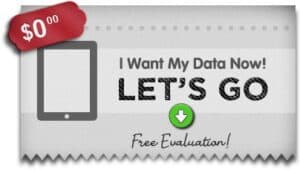 micro
SD card broken in half
? eProvided serves as your all-in-one solution, specializing in data recovery for various storage devices, from flash drive recovery to Micro SD card recovery.
Cracked micro SD cards
are common. eProvided offers competitive and affordable pricing to recover your valuable photos and videos that have been lost. No matter the type of device, whether it's a smartphone, tablet, or computer, we have the capability to recover damaged files, lost files, or corrupted data from it. This includes recovering important texts, damaged files, or contact lists that you can't afford to live without. Rest assured, our reliable smartphone data recovery services are designed to meet your specific needs. In short, we provide a wide range of data recovery services, including specialized smartphone data recovery. From accidental formatting and logical errors to physical damage, we have the expertise to handle various data loss situations.
Long Beach Hard Drive Recovery
eProvided is a leading data recovery company in Long Beach. At eProvided, we specialize in recovering lost data from any type of storage device. This includes lost data on any drives that are broken, corrupted, or damaged. From hard drive recovery to SSD file recovery, and everything in between, our data recovery experts are equipped to handle it all. Experienced fresh or salt water file damage? To sum up, we offer a
free
evaluation and boast a success rate of 98%. Further, contact eProvided to talk with our experienced Long Beach file retrieval engineers. In short, retrieve any damaged files or lost data with ease, CALL TODAY 1-866-857-5950.
Long Beach Micro SD Card Recovery

Are you dealing with a broken smartphone or a dropped cell phone? Or, is your laptop not working properly? We understand the significant impact of losing mission-critical data, including precious wedding photos and important business files. The loss or corruption of such data can have serious consequences. Have a micro SD card corrupted? Above all, our Long Beach Micro SD card recovery engineers recover data fast. We have expertise in recovering data from all manufacturers and devices, including Sandisk, Samsung, and all others. We also offer affordable and effective pricing.
What to expect from eProvided file recovery when attempting to recover lost data?
We have the ability to recover data from ANY type of storage device, regardless of its make or model. At eProvided, our basic recovery services are competitively priced, offering solutions under $100.00.
We are also a trusted Long Beach-based flash drive recovery company with a 98% success rate.
As part of our data recovery services, we provide a variety of delivery options to cater to your needs. This includes the ability to download recovered data, as well as the option to have it delivered on a recovery drive.
Once your files have been successfully recovered, we will supply you with a new USB data recovery drive that contains your recovered data.
Additionally, our data recovery experts are skilled at recovering lost data from damaged cell phones and broken smartphones.
We also offer Long Beach Micro SD card recovery and Long Beach thumb drive recovery services.
Our pricing is affordable and we provide a free diagnostic evaluation of your device.
We operate on a "No Recovery, No Fee" policy, which means that we only charge data recovery service fees if we successfully retrieve your lost files.
Upon receiving your device at our advanced data recovery lab, our team typically starts the file recovery process promptly, usually within 1 to 3 days.
Upon receiving your device, we always perform a free evaluation to assess the extent of the damage and determine the feasibility of data recovery.
eProvided is the Number-One
Long Beach data recovery company
. Below are our primary file recovery services: eProvided excels in recovering corrupted or lost files from various storage drives and devices, including all those not mentioned below.
Long Beach Flash Drive Recovery
There's no need to panic if your data storage device has stopped working or is damaged. Our team of data recovery experts at eProvided is well-equipped to assist you in such challenging situations. eProvided consistently achieves successful file recoveries for our valued customers on a daily basis. We've helped hundreds in Long Beach breath sighs of relief by retrieving lost data. Thus, we can do the same for you. Contact our Long Beach data recovery experts today for your free evaluation.
eProvided data recovery services on Instagram
.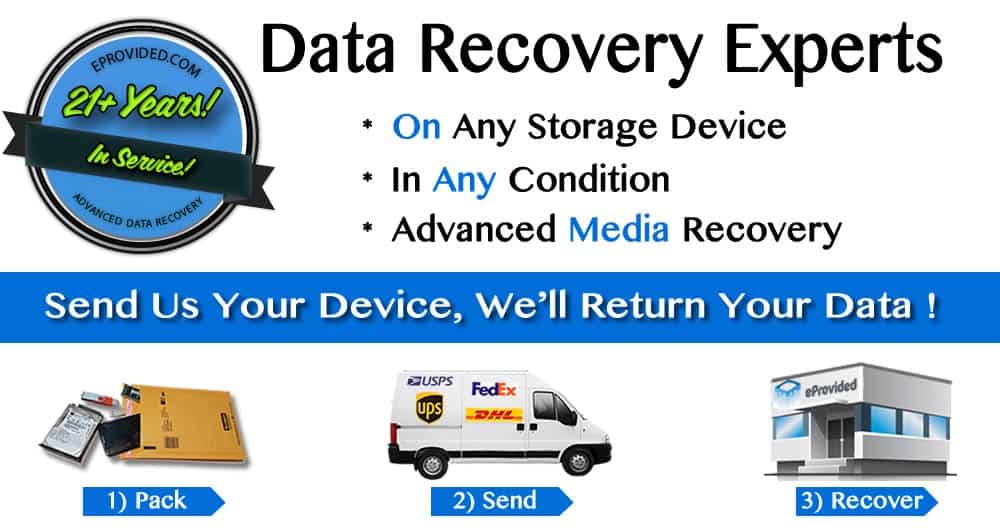 Long Beach City Tidbits.
Cabrillo and his fellow explorers anchored off of what is currently known as Long Beach, California, only 50 years following the discovery of America by Christopher Columbus. Huge clouds of smoke were rolling high in the sky from brush and grass that was burning ashore where the native Indian Tribes were performing of their occasional rabbit drives. Cabrillo called the region The Bay of Smokes, after translation from Bahia de los Fumos.
In 1984, a man named Manuel Nieto was awarded a large rancho and was the start of the first modern identity for Long Beach. Until the majority of what is currently known as Long Beach was contained in two ranchos, which were known as Los Alamitos and Los Cerritos, the old Spanish Land Grant was divided by descendants and time.
The first real estate developed in Long Beach was and Englishman named William Erwin Willmore subdivided a part of Los Cerritos in 1880. In 1882, with the arrival of two parties of pioneers the settlement of Willmore City was established. This settlement only had a few houses, Willmore City had failed, and the founder had relocated to Arizona by 1884. However, some other pioneers arrived and suddenly the settlement had a new school and 59 structures by 1888, which was the year that brought the incorporation of Long Beach as a city.
In 1897, dissatisfaction with high taxes and prohibition resulted in a short lived and abortive disincorporation. Prior to the end of that same year, the residents elected to reincorporate, and Long Beach has continuously grown ever since. The current Long Beach has a 50 square mile area and a population of more than 460,000 people, which is a far cry from the three square miles of area and a population of 1,500 people in 1897.
A man named Lewellyn Bixby bought the Rancho Los Cerritos, which was managed by his brother named Jotham. In 1866, the Bixby family became prominent developers and ranchers. William Wilmore first planned as Willmore City, which in 1882, was a new settlement next to the coast. In 1885, Competition between the older Southern Pacific railroad and the newer Santa Fe Railroad attracted visitors to Long Beach by the drove, which resulted in a real estate boom.
The year 1888 brought the incorporation of Long Beach as a city. The introduction of the Pacific Electric trolley in 1902 resulted in Long Beach to grow both as a commercial and resort Between 1902 and 1901, the fastest growing community in the U.S. was Long Beach. The Port of Long Beach was established in 1911.
In 1921, a discovery of oil was made on Signal Hill and Long Beach thrived with a building boom downtown. Long Beach was hit by a disastrous earthquake 1933. The Long Beach downtown area rebuilt in Art Deco style. In 1936, additional oil was discovered and the port improved and expanded its facilities.
The United States Naval base was built in the harbor region in 1941. In 1949, California State University Long Beach was established. Long Beach bought Cunard's previous luxury cruise ship, known as the Queen Mary, that was to be docked in the harbor in Long Beach as a major attraction for tourists, and hotel in 1967. In 1974, The State Coastal Commission relinquished control of downtown redevelopment to the city. In 1982, The Downtown Shoreline Marina, Shoreline Park, and Shoreline Village all opened.
The Spruce Goose was relocated to the largest geodesic dome in the world, next to the Queen Mary from its hidden hangar in 1983. In 1984, Long Beach was the designated location for four Olympic events during the Los Angeles Olympics, which were archery, fencing, volleyball, and yachting. The Long Beach Centennial was celebrated in 1988. In 1989, The Greater Los Angeles World Trade Center in Long Beach opened. The Long Beach to Los Angeles Metro Blue Line began service in 1990. In 1992, construction started on an expansion to the Long Beach Entertainment and Convention to triple the size of its facilities for the exhibits.
The Long Beach Entertainment and Convention was completed, which tripled the current space for exhibits space to 334,000 square feet in 1994. The Queen Mary celebrates 30 years in Long Beach as a popular Southern California attraction and first-class hotel in 1997. In 1998, The Long Beach Aquarium of the Pacific opened.
Long Beach Town Centre opened featuring shopping and entertainment and shopping for the whole family in 1999. In 2004, The Long Beach Aquatic Festival offers the United States Olympic Team Trails-Swimming, which was the most successful Trials ever in both attendance and records broken. In 2007 Long Beach is the host community for the overall finish of the AMGEN Tour of California professional bicycle race. Some 18 international teams compete in this cross country race that covers over 650 miles of scenic roadways in California.