Houston Data Recovery
Have a cracked microSD card causing you to lose data? Or, do you have a corrupted micro SD card, USB flash drive, M.2 SSD, or smartphone that's caused you data loss? If you've lost data from any storage device, eProvided can help you recover it. Have a broken SD card or unrecognized USB flash drive?
Data recovery professionals at eProvided recover files you've lost or damaged. All in all, you have a solution. Please call 1-866-857-5950, we'll get your files back.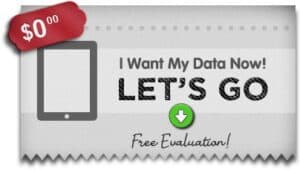 micro
SD card broken in half
? eProvided is your one-stop solution. Specializing in flash drive recovery to Micro SD card recovery.
Cracked micro SD cards
are common. Thus, eProvided offers affordable pricing to retrieve valuable photos and lost videos. Of course, data loss you can't live without includes texts, damaged files or contacts lists. Regardless of the type of device, we are capable of recovering damaged files, lost files, or corrupted data from it. You can count on us to provide smartphone data recovery services as well. In summary, we offer comprehensive data recovery services, including smartphone data recovery.
Houston Hard Drive Recovery
eProvided is a premier Houston data recovery company. And, we recover any type of lost data from any storage device. eProvided will recover files even if broken, corrupted, or damaged. From hard drive recovery to SSD file recovery and everything in-between. Experienced fresh or salt water file damage? To sum up, we offer a
free
evaluation and boast a success rate of 98%. Further, contact eProvided to talk with our experienced Houston file retrieval engineers. In short, retrieve any damaged files or lost data with ease, CALL TODAY 1-866-857-5950.
Houston Micro SD Card Recovery

Are you dealing with a broken smartphone or a dropped cell phone? Or, is your laptop not working properly? You are aware of the possible consequences of losing data thats mission critical. Precious memories from wedding photoshoots and important business files can be lost or corrupted. Have a micro SD card corrupted? Above all, our Houston Micro SD card recovery engineers recover data fast. We also offer affordable and effective pricing.
What to expect from eProvided file recovery when attempting to recover lost data?
We have the ability to recover data from ANY type of device, regardless of its make or model, and our basic recovery services are priced under $100.00.
We are also a trusted Houston-based flash drive recovery company with a 98% success rate.
We offer a range of delivery options as part of our data recovery services, including the ability to download recovered data, as well as the option to have it delivered on a recovery drive.
After successfully retrieving your files, we will provide you with a new USB data recovery drive containing the recovered data.
Also, our Houston data recovery experts will retrieve any lost data from a damaged cell phone.
We also offer Houston Micro SD card recovery and Houston thumb drive recovery services.
Our pricing is affordable and we provide a free diagnostic evaluation of your device.
We operate on a "No Recovery, No Fee" policy, which means that we only charge data recovery service fees if we successfully retrieve your lost files.
Once we receive your device at our lab, we typically initiate the file recovery process within 1-3 days.
Upon receiving your device, we always perform a free evaluation to assess the extent of the damage and determine the feasibility of data recovery.
eProvided is the Number-One
Houston data recovery company
, thus, our primary line of services, included below. Recover corrupted or lost files from any storage drive or device, even storage types not mentioned below.
Houston Flash Drive Recovery
No need to panic if your data storage device has stopped working or is damaged. Our team of data recovery experts at eProvided can assist you in such situations, as we successfully recover files for our customers on a daily basis. We've helped hundreds in Houston breath sighs of relief by retrieving lost data. Thus, we can do the same for you. Contact our Houston data recovery experts today for your free evaluation.
eProvided data recovery services on Instagram
.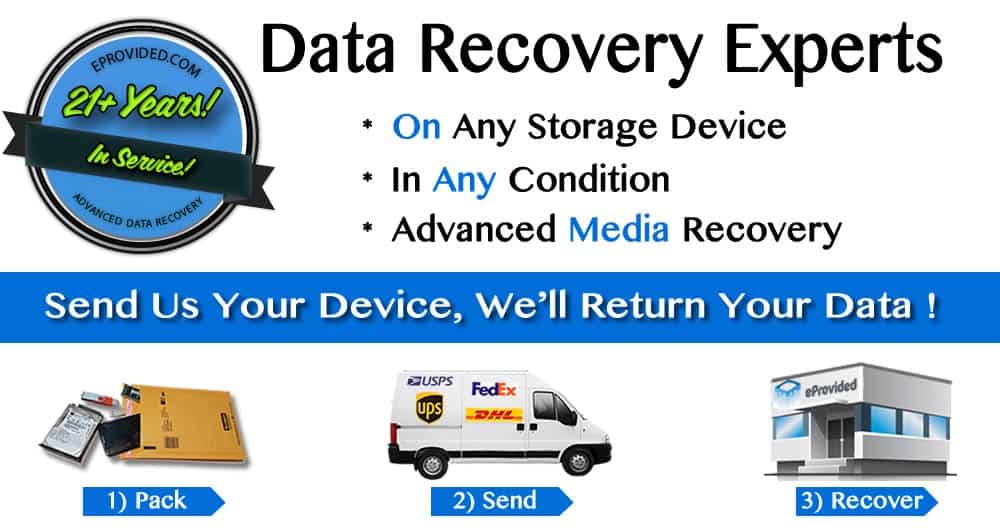 Houston City Tidbits.
Houston, Texas has been explored by Spanish missionaries and explores, been a former capital of a fledgling country, been a base for pirates, and lived in by cannibals. It has also been the location of a battle that ultimately added millions of acres to the U.S. Houston has a varied and rich history.
Amerinds, crossed into North America via the Bering land bridge, after descending from the early races of mankind are known to have occupied the southwestern United States many thousands of years prior to the time of Christ. For more than thousands of years, these tribal groups fanned out across South and North America, and were a primitive culture that evolved next to what is currently known as the upper Texas coast. The first recorded meetings between these native populations of east Texas and Europeans accounts of Spanish explorers during the 1400's and the 1500's. These accounts aren't especially pleasant because these Indians of the Gulf Coast area, that is currently known as Houston were notorious cannibals of the small Karankawa and Atakapan tribes. These were ferocious tribal groups, whom the Spaniards described as barbaric and bloodthirsty.
In spite of the attraction of Galveston Bay as a safe harbor, the Europeans elected to move on. The upper Gulf Coast of Texas was still mostly unsettled by the Spanish, who literally controlled all of the American Southwest by the early 1700's. The region currently known as Houston was still a malarial coastal prairie, with some bayous and marshes and home to what remaining Karankawa were left.
Many different Caribbean pirates, including Jean Lafitte set up temporary settlements on Galveston Island during the aftermath of the War of 1812. Local legends still persist in the southeastern suburbs of Houston of pirate treasure that was buried there by the clever Lafitte.
White pioneers were arriving in Texas by the 1820's. At that time, Texas was owned by the recently independent country of Mexico. At that time, it was in the best interest of Mexico to permit these settlements. As the population of these white pioneers increased in Texas, do too did the problems that Mexico was having in Texas. By the 1830's, the former Americans, now known as Texicans, who felt abused by dictates from Mexico City were anxious to establish their own government. In 1836, disputes emerged as a full scale war with the Mexican government of General Antonio Lopez de Santa Anna.
General Sam Houston led the primary body of the Texas resistance, and intercepted a courier and learned of military dispositions planned by Santa Anna, after the massacres of Texas troops at the Alamo in San Antonio. Stalling for time General Houston went away from the superior Mexican force until, at the San Jacinto River close to what is currently known as Houston, he used the intercepted information to deploy his small army in an advantageous position. The two armies battled in a light skirmish. Santa Anna, accused by historians of having become contemptuous of Houston, took his time pressing home the attack. Sometime later, General Houston attacked, while the Mexican troops prepared for what they believed would be a major engagement the following morning. General Houston won, Santa Anna lost, and the future of Texas was sealed by the end of the day.
The year 1837 brought the incorporation of Houston, which remained the capital, until 1839 when Austin became the permanent seat of government in Texas. Houston grew steadily but slowly. Having a population of 9,000 people by 1870, it was the third largest city behind Galveston and San Antonio. Houston was located some 50 miles inland, and although even then it was a major railroad and steamboat terminus, it lagged behind the two larger cities as a transportation hub. Houston was primarily a distribution center, and a paper manufacturer, which made use of the plentiful lumber in the close by pine forests of east Texas.
The price of oil as well as earnings and stock in Houston increased significantly, when the Arab Oil Embargo of 1973 precipitated a world energy crisis. New towers of commerce, of which several were designed by world-class architects that included I. M. Pei and Philip Johnson, who forever changed the face of central business district in Houston. The population of Houston increased dramatically, as industrial workers from the north arrived in Houston by the droves, venture capitalists searched for new ways to spend their recently found wealth, and companies expanded.
In many ways, Houston became a one-industry community, with both chemical and oil production feeding each other through the process petroleum distillation process. Houston was the headquarters for eight of the ten largest energy companies, and some 5,000 businesses related to energy that were located either within 100 miles of Houston or within Houston, by the middle 1980's. By 1987, The chemical industry in Houston accounted for nearly 50% of the total production in the United States with over 200 processing and refining plants in the Houston region. However, the oil market had declined by then.