Fresno Data Recovery
Are you experiencing data loss because of a cracked microSD card? Are you encountering data loss caused by a corrupted microSD card, USB flash drive, M.2 SSD, or smartphone? If you've encountered data loss from any type of storage device, eProvided is here to offer you professional data recovery services. If you have a broken SD card or an unrecognized USB flash drive, we can help you recover your data. Our skilled technicians utilize state-of-the-art data recovery techniques to retrieve your data safely and efficiently.
At eProvided, our data recovery professionals have perfected recovering files you've lost or damaged. Take a breath, we have a solution for your data recovery needs. For assistance, call 1-866-857-5950, and we'll work fast to get your files back.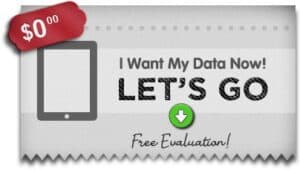 micro
SD card broken in half
? eProvided serves as your all-in-one solution, specializing in data recovery for various storage devices, from flash drive recovery to Micro SD card recovery.
Cracked micro SD cards
are common. eProvided offers competitive and affordable pricing to recover your valuable photos and videos that have been lost. No matter the type of device, whether it's a smartphone, tablet, or computer, we have the capability to recover damaged files, lost files, or corrupted data from it. This includes recovering important texts, damaged files, or contact lists that you can't afford to live without. Rest assured, our reliable smartphone data recovery services are designed to meet your specific needs. In short, we provide a wide range of data recovery services, including specialized smartphone data recovery. From accidental formatting and logical errors to physical damage, we have the expertise to handle various data loss situations.
Fresno Hard Drive Recovery
eProvided is a leading data recovery company in Fresno. At eProvided, we specialize in recovering lost data from any type of storage device. This includes lost data on any drives that are broken, corrupted, or damaged. From hard drive recovery to SSD file recovery and everything in-between. Experienced fresh or salt water file damage? To sum up, we offer a
free
evaluation and boast a success rate of 98%. Further, contact eProvided to talk with our experienced Fresno file retrieval engineers. In short, retrieve any damaged files or lost data with ease, CALL TODAY 1-866-857-5950.
Fresno Micro SD Card Recovery

Are you dealing with a broken smartphone or a dropped cell phone? Or, is your laptop not working properly? We understand the significant impact of losing mission-critical data, including precious wedding photos and important business files. The loss or corruption of such data can have serious consequences. Have a micro SD card corrupted? Above all, our Fresno Micro SD card recovery engineers recover data fast. We also offer affordable and effective pricing.
What to expect from eProvided file recovery when attempting to recover lost data?
We have the ability to recover data from ANY type of storage device, regardless of its make or model. At eProvided, our basic recovery services are competitively priced, offering solutions under $100.00.
We are also a trusted Fresno-based flash drive recovery company with a 98% success rate.
As part of our data recovery services, we provide a variety of delivery options to cater to your needs. This includes the ability to download recovered data, as well as the option to have it delivered on a recovery drive.
After successfully retrieving your files, we will provide you with a new USB data recovery drive containing the recovered data.
Also, our Fresno data recovery experts will retrieve any lost data from a damaged cell phone.
We also offer Fresno Micro SD card recovery and Fresno thumb drive recovery services.
Our pricing is affordable and we provide a free diagnostic evaluation of your device.
We operate on a "No Recovery, No Fee" policy, which means that we only charge data recovery service fees if we successfully retrieve your lost files.
Upon receiving your device at our advanced data recovery lab, our team typically starts the file recovery process promptly, usually within 1 to 3 days.
Upon receiving your device, we always perform a free evaluation to assess the extent of the damage and determine the feasibility of data recovery.
eProvided is the Number-One
Fresno data recovery company
, thus, our primary line of services, included below. eProvided excels in recovering corrupted or lost files from various storage drives and devices, including all those not mentioned below.
Fresno Flash Drive Recovery
No need to panic if your data storage device has stopped working or is damaged. Our team of data recovery experts at eProvided can confidently assist you in such challenging situations. eProvided consistently achieves successful file recoveries for our valued customers on a daily basis. We've helped hundreds in Fresno breath sighs of relief by retrieving lost data. Thus, we can do the same for you. Contact our Fresno data recovery experts today for your free evaluation.
eProvided data recovery services on Instagram
.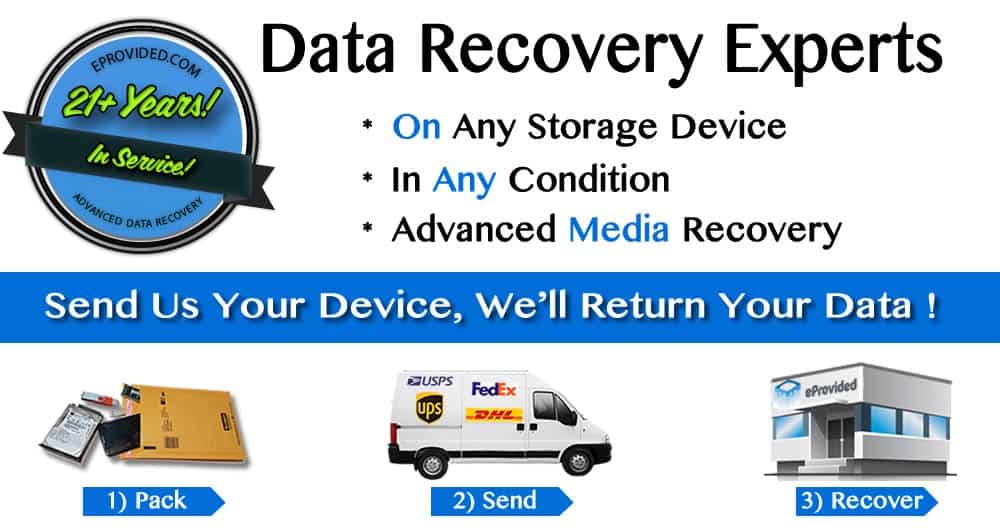 Fresno City Tidbits.
Fresno, California was established unusually when the whole population of Millerton relocated together to the railroad line from Millerton, and about 1872, a new settlement was established This settlement was commonly known as the Garden of the Sun, and was located in the middle of the San Joaquin Valley. The region had an agricultural prominence. Located where some of the largest dried fruit companies in the country, as well as the largest wineries, in the world, Fresno is known for its production of agricultural productions in the world.
The name Fresno, was derived from the Spanish term that means ash tree. At that time, there were several of these ash trees in the valley. Fresno had the usual of a western town with an atmosphere with that of a of the sheriff's office as well as a few saloons. In 1884, it was flooded out and before that it was burned to the ground many times. In 1885 brought the incorporation of Fresno as a city.
During the 1800's, as the result of the absence of sophisticated resources to fight fires, in addition of the wooden construction of the structures, fires frequently in the frontier towns of America. In 1882, the greatest of early day fires, in Tucson, destroyed a whole block of the community. In 1883, another destructive fire hit the community.
The first modern landfill in the U.S. was the Fresno Municipal Sanitary Landfill. This landfill incorporated many different important new ideas about waste disposal that included the daily covering of the trash with dirt, compacting, and trenching. In 1937, it was opened and in 1987, it was closed. These days, it has the unusual distinction of being a Superfund Site as well as a National Historic Landmark.
Prior to WW II, Fresno had several ethnic neighborhoods that included China Town, Little Italy, German Town, and Little Armenia. In what is currently known as North Fresno, there was an assembly center for the relocation of numerous of Japanese Americans.
In the 1986 mini-series known as Fresno, the residents of the community were portrayed by such stars as Charles Grodin, Terri Garr, Dabney Coleman, and Carol Burnett herself, in addition to a number of other celebrities. During the 1980's, the mini-series was presented as a parody of the prime time soap operas.
The Fresno climate is moderate. The region of the Central Valley of California usually experiences warm summers and mild winters. It is extremely unusual to experience freezing temperatures. Seldom is high humidity present. Tucson is the paradise of weather.
In 1872, the Central Pacific Railroad Company established Fresno. The location of the settlement was at best, barren sand plains in all directions. A director of the railroad, named Leland J. Stanford is credited for choosing the site of the location for the new station. In 1871, during a scouting party, Mr. Stanford noticed a wheat field that belonged to a man named A. Y. Easterby. In the center of this dry prairie, there was green and lush vegetation.
Just south of Fresno, the settlement in Central California was established in 1874, which set the model that would be used for a system of development that was used throughout the San Joaquin Valley. Tracts of property subdivided into parcels of between 20 and 40 acres, which were irrigated from a system of canals and frequently landscaped with boulevards of drought resistant tree, such as eucalyptus and palm trees. There were some 48 different tracts or colonies in Fresno County, which attracted families from all over the United States as well as from Scandinavia by 1903.
In 1874, Fresno became the county seat and the year 1874 brought the incorporation of Fresno. The population of Fresno was more than 10,000 people by 1890. In 1892, the first streetcars were introduced and soon thereafter, streetcar suburbs followed. From the earliest years with the large Latino Population, and the Armenian and Japanese Population in addition to the Scandinavian farmers, and the Chinese railroad workers, during the 1900's, there are currently over 70 ethnic groups in the metropolitan area.
With over 30 buildings in Fresno County, they are ranked first in the nation. Over 30 buildings in Fresno County are currently on the National Register of Historic Places. These places include Fresno Water Tower, which once held over 250,000 gallons of water for the community of Fresno, the Southern Pacific Depot of the National Register of historic places, the Gambling Cabin in the kings Canyon National Park, and the Meux, which is located in the Kearney Mansion Museum.
The history of Fresno is as diverse and rich as its agriculture and residents. The community has a unique heritage, past overwhelming successes and setbacks that set the county of Fresno apart from the differences of its proud residents, that encourages those who are yet unfamiliar with all the county of Fresno had to offer to take a closer look.
A yearly sales of over three million for the for agricultural production of sales that include nectarines, peaches, cotton, almonds, as well as the well as the notable actresses and actors, over renege that ate over than 30 buildings. The National Register of Historic the City of Fresno Places, including the Fresno Water Tower, who lost notably took care of the actresses and the actors who deliver over than 30 buildings in Fresno County, and are the National Register of Historic.