Fort Worth Data Recovery
Have lost data from a cracked microSD? Or, have a corrupted micro SD card, USB flash drive, M.2 SSD or smartphone? Get it recovered now with eProvided. Have a broken SD card or unrecognized USB flash drive?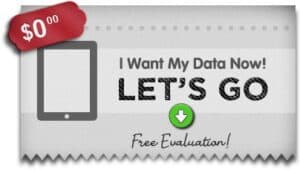 Data recovery professionals at eProvided recover files you've lost or damaged. All in all, you have a solution. Please call 1-866-857-5950, we'll get your files back.
micro
SD card broken in half
? eProvided is your one-stop solution. Specializing in flash drive recovery to Micro SD card recovery.
Cracked micro SD cards
are common. Thus, eProvided provides affordable pricing to retrieve important photos, or lost videos. Of course, data loss you can't live without includes texts, damaged files or contacts lists. We recover damaged files, lost files or corrupted data from any device of any kind.
Fort Worth Hard Drive Recovery
eProvided is a premier Fort Worth data recovery company. And, we recover any type of lost data from any storage device. eProvided will recover files even if broken, corrupted, or damaged. Experienced fresh or salt water file damage? To sum up, we offer a
free
evaluation and boast a success rate of 98%. Further, contact eProvided to talk with our experienced Fort Worth file retrieval engineers. In short, retrieve any damaged files or lost data with ease, CALL TODAY 1-866-857-5950.
Fort Worth Micro SD Card Recovery

Broken smartphone or dropped your cell phone? You had a laptop stop working? Thus, you know the implications that come with the loss of important data. Precious wedding photoshoots to important business files can become lost or corrupted. Have a micro SD card corrupted? Above all, our Fort Worth Micro SD card recovery engineers recover data fast. We also offer affordable and effective pricing.
What to expect from eProvided file recovery when attempting to recover lost data?
A 98% success rate proves we are a trusted Fort Worth flash drive recovery company.
Our data recovery services include a variety of delivery options. Such as, data download, and recovery drive options.
Choose a USB data recovery drive when we have a success. Finally, we return this to you, it holds your recovered files.
Our Fort Worth data recovery experts will retrieve any lost data from a damaged cell phone.
We also offer Fort Worth Micro SD card recovery and Fort Worth thumb drive recovery services.
Enjoy a free diagnostic evaluation of your device. Also, our prices are affordable.
In fact, you only pay data recovery fees if we recover lost files that you needed recovered.
How long it takes? File recovery begins 1-3 days upon arrival at our file recovery lab.
We always provide a free evaluation upon arrival.
eProvided is the Number-One
Fort Worth data recovery company
, thus, our primary line of services, included below. Recover corrupted or lost files from any storage drive or device, even storage types not mentioned below.
Fort Worth Flash Drive Recovery
Damaged a device or it stopped working? Of course, don't panic. The data recovery experts at eProvided have your back. We recover files for customers daily. We've helped hundreds in Fort Worth breath sighs of relief by retrieving lost data. Thus, we can do the same for you. Contact our Fort Worth data recovery experts today for your free evaluation.
eProvided data recovery services on Instagram
.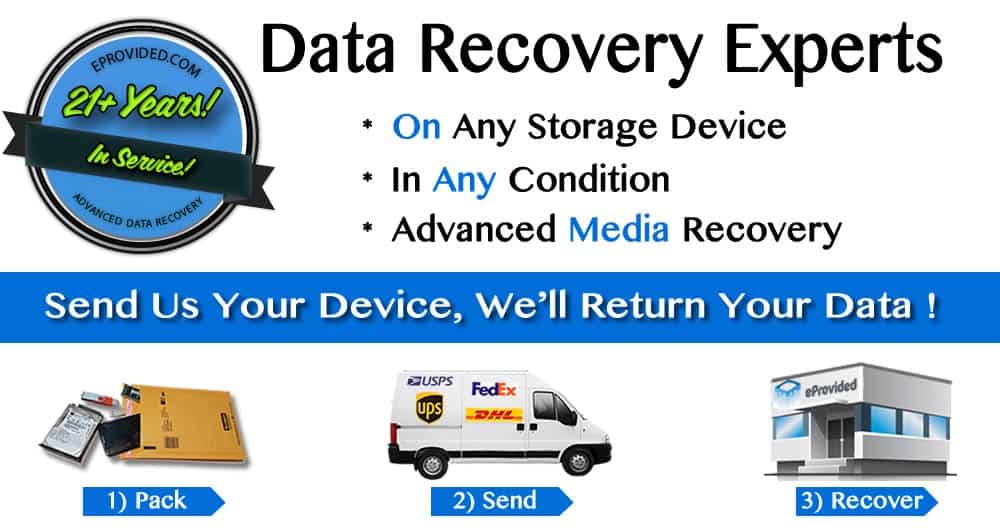 Fort Worth City Tidbits.
Fort Worth was a rowdy frontier community in its early days, lawless and dusty and home to the outlaw, the frontiersman, the soldier, and the brawling and the brave.
In 1849 the settlement was initially established as an army outpost next to the Trinity River. Fort Worth was one of eight forts that were assigned to protect pioneers on the advancing frontier from Indian attacks.
The cattle industry worked for a generation of people who traveled on the Fort Worth part of the historical Chisholm Trail, that ran between the 1860's, and the 1870's.
In 1876, the Texas and Pacific Railroad arrived, Fort Worth was the center of the ranching industry in Texas. Aviation and oil brought new wealth in the area during the following years. Where a Camp was once located a community was born.
After the war ended Fort Worth took full advantage of its strengths as a military, business, and transportation center. Cultural pursuits included the development of the internationally acclaimed museum district in the community, which was constructed next to the Will Rogers Memorial Center, which opened in 1936, as well as the Casa Manana Theatre.
During the middle 1980s, a major revitalization of the downtown area took place as well as the introduction of Sundance Square. During the following years, developers broke ground on hotels, office towers the remodeling of the Convention Center, and Sundance Square became a 35-block retail, entertainment, residential, and commercial district.
Even the earliest buildings in Fort Worth remain standing. This includes older red brick stalwarts, as well as art deco skyscrapers. Although, the dust of the old west has disappeared, the proud Western heritage of Fort Worth lives on, blending perfectly with flourishing culture and commerce that provides an extremely unique destination that is different than any other place in the world.
Ranger was a small community on the T and P Railroad Line. The superintendent of the Texas Pacific Coal Company was a man named W. K. Gordon, who believed that there was oil at Ranger and started testing. When a message came from the New York headquarters of the company that suggested that they should stop drilling and that they had made a mistake, Mr. Gordon convinced persuaded the president to allow let to drill a little deeper. On the McCleskey farm in 1917, a gusher flowed. Ranger was converted into a boom community that had a population of some 30,000 people.
Then, oil was discovered in Desdemona, which is located just south of Ranger. Known as Hogtown was the small town that was initially located on Hog Creek, and before long had a population of some 16,000 people. Then, Breckenridge, which was located some 30 miles northwest of Ranger, did very well with the larger oil wells. In the meantime, a test was being performed just outside of Burkburnett, which was located some 135 miles northwest of Fort Worth. An amazing well came in on the Fowler farm that set of off yet another boom. In the Ranger-Desdemona-Breckenridge district, numerous wells were drilled and many more were drilled at Burkburnett. National attention was focused on Texas, with these two major oil rushes.
Fort Worth, which is strategically located between the two regions, also enjoyed an oil boom. The center of all of the activities was the lobby of the Westbrook Hotel. In order to make room for the droves of speculators, promoters, and operators, all of the chairs were removed. However, there still wasn't sufficient room, and a person could hardly get in or out of the hotel, because the sidewalks were so full.
Fort Worth had three refineries even prior to the oil rush. By the late 1920's, five additional refineries were constructed, with an additional four more on their way. Along with a network of lines made Fort Worth, this made the pipeline center of Texas. Beautiful homes were being constructed, large office buildings were being erected, and bank deposits soared, all from the riches that flowed out of the ground.
During WW II, the Fort Worth Army Air Field, the Marine Air Base, and a Quartermaster Depot were all established in Fort Worth. The establishment of an aircraft plant at Consolidated-Vultee, which was located on the shore of Lake Worth next to the airfield was a milestone for Fort Worth. During the war, the mile-long factory produced over 3,000 B-24 Liberator bombers, having employing some 32,000 employees. Over the years, this plant would change hands to many different defense contractors, such as Lockheed Martin, General Dynamics, and Convair. These contractors produced some of the most important aircraft in the world, that including the F-16 Fighting Falcon and the B-36 Peacemaker.
In 1948, the name of the Army air field was changed to the Carswell Air Force Base, and, in 1951, became the headquarters of the 19th Air Division. The B-52 bombers of the 7th Bomb Wing, which were a critical piece of the United States nuclear weapon arsenal during the Cold War and of Strategic Air Command, were also soon located in Fort Worth.