Detroit Data Recovery
Are you experiencing data loss because of a cracked microSD card? Are you encountering data loss caused by a corrupted microSD card, USB flash drive, M.2 SSD, or smartphone? If you've encountered data loss from any type of storage device, eProvided is here to offer you professional data recovery services. If you have a broken SD card or an unrecognized USB flash drive, we can help you recover your data. Our skilled technicians utilize state-of-the-art data recovery techniques to retrieve your data safely and efficiently.
At eProvided, our data recovery professionals have perfected recovering files you've lost or damaged. Take a breath, we have a solution for your data recovery needs. For assistance, call 1-866-857-5950, and we'll work fast to get your files back.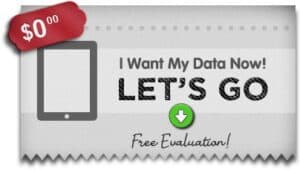 micro
SD card broken in half
? eProvided serves as your all-in-one solution, specializing in data recovery for various storage devices, from flash drive recovery to Micro SD card recovery.
Cracked micro SD cards
are common. eProvided offers competitive and affordable pricing to recover your valuable photos and videos that have been lost. No matter the type of device, whether it's a smartphone, tablet, or computer, we have the capability to recover damaged files, lost files, or corrupted data from it. This includes recovering important texts, damaged files, or contact lists that you can't afford to live without. Rest assured, our reliable smartphone data recovery services are designed to meet your specific needs. In short, we provide a wide range of data recovery services, including specialized smartphone data recovery. From accidental formatting and logical errors to physical damage, we have the expertise to handle various data loss situations.
Detroit Hard Drive Recovery
eProvided is a leading data recovery company in Detroit. At eProvided, we specialize in recovering lost data from any type of storage device. This includes lost data on any drives that are broken, corrupted, or damaged. From hard drive recovery to SSD file recovery and everything in-between. Experienced fresh or salt water file damage? To sum up, we offer a
free
evaluation and boast a success rate of 98%. Further, contact eProvided to talk with our experienced Detroit file retrieval engineers. In short, retrieve any damaged files or lost data with ease, CALL TODAY 1-866-857-5950.
Detroit Micro SD Card Recovery

Are you dealing with a broken smartphone or a dropped cell phone? Or, is your laptop not working properly? We understand the significant impact of losing mission-critical data, including precious wedding photos and important business files. The loss or corruption of such data can have serious consequences. Have a micro SD card corrupted? Above all, our Detroit Micro SD card recovery engineers recover data fast. We also offer affordable and effective pricing.
What to expect from eProvided file recovery when attempting to recover lost data?
We have the ability to recover data from ANY type of storage device, regardless of its make or model. At eProvided, our basic recovery services are competitively priced, offering solutions under $100.00.
We are also a trusted Detroit-based flash drive recovery company with a 98% success rate.
As part of our data recovery services, we provide a variety of delivery options to cater to your needs. This includes the ability to download recovered data, as well as the option to have it delivered on a recovery drive.
After successfully retrieving your files, we will provide you with a new USB data recovery drive containing the recovered data.
Also, our Detroit data recovery experts will retrieve any lost data from a damaged cell phone.
We also offer Detroit Micro SD card recovery and Detroit thumb drive recovery services.
Our pricing is affordable and we provide a free diagnostic evaluation of your device.
We operate on a "No Recovery, No Fee" policy, which means that we only charge data recovery service fees if we successfully retrieve your lost files.
Upon receiving your device at our advanced data recovery lab, our team typically starts the file recovery process promptly, usually within 1 to 3 days.
Upon receiving your device, we always perform a free evaluation to assess the extent of the damage and determine the feasibility of data recovery.
eProvided is the Number-One
Detroit data recovery company
, thus, our primary line of services, included below. eProvided excels in recovering corrupted or lost files from various storage drives and devices, including all those not mentioned below.
Detroit Flash Drive Recovery
No need to panic if your data storage device has stopped working or is damaged. Our team of data recovery experts at eProvided can confidently assist you in such challenging situations. eProvided consistently achieves successful file recoveries for our valued customers on a daily basis. We've helped hundreds in Detroit breath sighs of relief by retrieving lost data. Thus, we can do the same for you. Contact our Detroit data recovery experts today for your free evaluation.
eProvided data recovery services on Instagram
.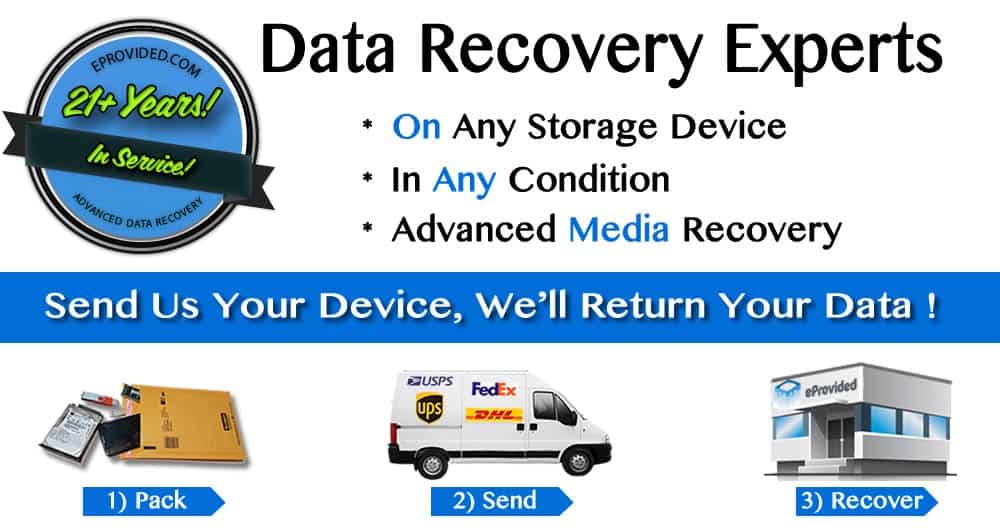 Detroit City Tidbits.
A Frenchman named Antoine de la Mothe Cadillac established Detroit in 1701 and founded a community and a fort on the location. The name translates in French to strait, which was meant to describe the narrow river that connects Lake Erie in Michigan with Lake Saint Clair. In 1760, control of the area passed to the British. It was in such a strategic position that although though the British had to cede it to the United States under the Treaty of Paris in 1783, until 1796 they wouldn't relinquish it.
The year 1802 brought the incorporation of Detroit as a village and when it was established from the Northwest Territory in 1805, it and became the seat of government for the Michigan Territory. Also in 1805, Detroit was totally destroyed by fire, which gave the resident the opportunity to re-platt the land.
Detroit's position was indefensible during the War of 1812, and in the middle of 1812, the community surrendered to the British. The attempt that General Harrison made to recapture Detroit the following year met with failure. However, following the victory on at the Thames River later that year and the victory on Lake Erie by Commodore Perry The control of Detroit by the nation was reestablished. The name was changed to Fort Shelby by General Harrison. After the war, it was retained although, in 1823, it was abandoned after losing its military importance.
In 1815, Detroit became a city and between 1837 and 1847 was the state capital from the time that Michigan was granted statehood and then the capital was relocated to Lansing. Until the 1970's, Detroit remained primarily a commercial hub for the surrounding agricultural land until manufacturing started dominating.
At the beginning of the 1900's, Detroit was in a good position to benefit from the advent of the manufacturing of automobiles. Numerous visionary entrepreneurs designed automobiles that appealed to regular Americans, and the result was that automobiles became a mass market. A suburb of Detroit known as Allen Park, as well as Detroit had a trained workforce as the result of its position in manufacturing railroads, and the community was located well to both deliver automobiles to the marketplace and receive raw materials.
The result was that the largest concentration of automobile manufacturing in this country has consistently been in Detroit. Detroit was also home to the headquarters of some the largest automobile manufacturers. A man named Walter Reuther was the leader of the United Auto Workers to success with all of the large automakers when, as part of the New Deal, more favorable federal labor legislation was passed. The result was that Detroit became one of the most unionized communities in the nation and in the national elections consistently voted Democratic.
There were some rather severe racial tensions during WW II as the result of the influx of African American workers into the defense plants in Detroit. White people were especially unhappy with African Americans working next to them on the assembly lines as well as relocating into their neighborhoods. In 1943, simmering problems broke out and over a period of many days, mobs of both White people and African Americans were attacked members of the opposite race. In order to restore order, Federal troops were called in although by that time, some 34 people had been killed.
The African American residents of Detroit rioted in 1967. A police raid on an after-hours drinking nightclub in an African American neighborhood was the immediate cause of the riot. The police found considerably more people than they expected, but still tried to arrest all 82 people who were in the nightclub. The deeper cause was the history of police brutality and harassment. In order to restore, eventually, units of the United States Army as well as the National Guard were required. The weeklong riots resulted in approximately $45 million in property damage and 43 people were killed.
The NAACP filed a lawsuit against Michigan state officials, that included Governor William Milliken in 1970. In 1971, the initial trial started lasted for 41 days. The NAACP stated that Detroit and the counties that surrounded the community had enacted policies that maintained racial segregation in schools although schools weren't formally segregated. The NAACP also stated that there was a direct relationship between unfair educational segregation as well as housing practices.
All of the levels of government were accountable for the segregation, according to District Judge Steven J. Roth. Some of the decision was affirmed by the Sixth Circuit, although judgement was withheld on the relationship of education with housing inequality. The Court stated that it was the responsibility of the state to integrate the segregated metropolitan region.
In 1974, the accused officials including the Governor appealed the case to the Supreme Court, which took up the case. The Milliken v. Bradley decision had a tremendous impact on the country. The Suburbs weren't desegregated by the courts not accepting the origin of their racially segregated housing elements. Milliken was probably the greatest missed opportunity of that time period. Had the decision gone the other way, it would have opened the door to repair almost all of the current problems that Detroit has. Everyone believes that it was the1967 riots that resulted in the white families leaving.