Dallas Data Recovery
Are you experiencing data loss because of a cracked microSD card? Are you encountering data loss caused by a corrupted microSD card, USB flash drive, M.2 SSD, or damaged smartphone? If you've encountered data loss from any type of storage device, eProvided is here to offer you professional data recovery services. If you have a broken SD card or an unrecognized USB flash drive, we will recover your data. Our skilled technicians utilize state-of-the-art data recovery techniques to retrieve your data safely and efficiently.
At eProvided, our data recovery professionals have perfected recovering files you've lost or damaged. Take a breath, we have a solution for your data recovery needs. For assistance, call 1-866-857-5950, and we'll work fast to get your files back.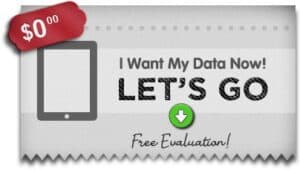 micro
SD card broken in half
? eProvided serves as your all-in-one solution, specializing in data recovery for various storage devices, from flash drive recovery to Micro SD card recovery.
Cracked micro SD cards
are common. eProvided offers competitive and affordable pricing to recover your valuable photos and videos that have been lost. No matter the type of device, whether it's a smartphone, tablet, or computer, we have the capability to recover damaged files, lost files, or corrupted data from it. This includes recovering important texts, damaged files, or contact lists that you can't afford to live without. Rest assured, our reliable smartphone data recovery services are designed to meet your specific needs. In short, we provide a wide range of data recovery services, including specialized smartphone data recovery. From accidental formatting and logical errors to physical damage, we have the expertise to handle various data loss situations.
Dallas Hard Drive Recovery
eProvided is a leading data recovery company in Dallas. At eProvided, we specialize in recovering lost data from any type of storage device. This includes lost data on any drives that are broken, corrupted, or damaged. From hard drive recovery to SSD file recovery, and everything in between, our data recovery experts are equipped to handle it all. Experienced fresh or salt water file damage? To sum up, we offer a
free
evaluation and boast a success rate of 98%. Further, contact eProvided to talk with our experienced Dallas file retrieval engineers. In short, retrieve any damaged files or lost data with ease, CALL TODAY 1-866-857-5950.
Dallas Micro SD Card Recovery

Are you dealing with a broken smartphone or a dropped cell phone? Or, is your laptop not working properly? We understand the significant impact of losing mission-critical data, including precious wedding photos and important business files. The loss or corruption of such data can have serious consequences. Have a micro SD card corrupted? Above all, our Dallas Micro SD card recovery engineers recover data fast. We have expertise in recovering data from all manufacturers and devices, including Sandisk, Samsung, and all others. We also offer affordable and effective pricing.
What to expect from eProvided file recovery when attempting to recover lost data?
We have the ability to recover data from ANY type of storage device, regardless of its make or model. At eProvided, our basic recovery services are competitively priced, offering solutions under $100.00.
We are also a trusted Dallas-based flash drive recovery company with a 98% success rate.
As part of our data recovery services, we provide a variety of delivery options to cater to your needs. This includes the ability to download recovered data, as well as the option to have it delivered on a recovery drive.
Once your files have been successfully recovered, we will supply you with a new USB data recovery drive that contains your recovered data.
Additionally, our data recovery experts are skilled at recovering lost data from damaged cell phones and broken smartphones.
We also offer Dallas Micro SD card recovery and Dallas thumb drive recovery services.
Our pricing is affordable and we provide a free diagnostic evaluation of your device.
We operate on a "No Recovery, No Fee" policy, which means that we only charge data recovery service fees if we successfully retrieve your lost files.
Upon receiving your device at our advanced data recovery lab, our team typically starts the file recovery process promptly, usually within 1 to 3 days.
Upon receiving your device, we always perform a free evaluation to assess the extent of the damage and determine the feasibility of data recovery.
eProvided is the Number-One
Dallas data recovery company
. Below are our primary file recovery services: eProvided excels in recovering corrupted or lost files from various storage drives and devices, including all those not mentioned below.
Dallas Flash Drive Recovery
There's no need to panic if your data storage device has stopped working or is damaged. Our team of data recovery experts at eProvided is well-equipped to assist you in such challenging situations. eProvided consistently achieves successful file recoveries for our valued customers on a daily basis. We've helped hundreds in Dallas breath sighs of relief by retrieving lost data. Thus, we can do the same for you. Contact our Dallas data recovery experts today for your free evaluation.
eProvided data recovery services on Instagram
.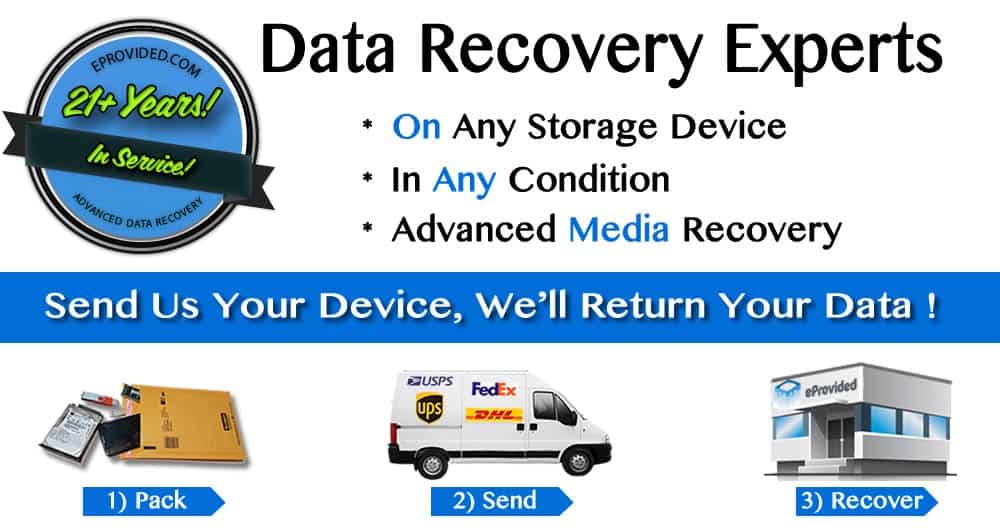 Dallas City Tidbits.
Dallas, Texas had a humble beginning, for a current population of over one million people. Through the determination of one man, the settlement currently known as Dallas, became a reality, during the 1840's, in the Three Forks region of the Trinity River.
In 1839, a man named John Bryan initially found the Three Forks area, while he was on a mission to establish a trading post for pioneers and Indians. The benefits of establishing a trading post at Three Forks, was that it was located on what is currently known as the Preston Trail and it also offered the easiest location to cross the river. Once Mr. Bryan had plotted the settlement, he returned home to prepare for his emigration to West Texas. Meanwhile, the United States government negotiated a treaty to remove the existing Native Indian population from all of North Texas.
In 1841, when Mr. Bryan came back, he leaqrned that his customers were gone and the Indians had remained. Mr. Bryan then went to Peters Colony, which was close by, and persuaded several of the pioneers to move the new settlement, in order to ensure the survival of the settlement. Among those pioneers was a man named John Beeman, who, upon his arrival in 1842, planted the first corn crop. In the election to annex Texas into the Union, Dallas residents agreed with the move at their own polls.
It wasn't long before the transplants from the Peters Colony transplants were spreading the good news of the great conditions in what was currently known as Dallas, and the population of this new Texas settlement was increasing quickly. The settlement became the permanent county seat of Dallas County in 1850.
The year 1860 brought the incorporation of Dallas as a town. The first mayor was named Samuel Pryor and the community had a population of some 2,000 people. public debates about this issue of secession were held and a volunteer company of soldiers was assembled, as Dallas was preparing to enter the Civil War. In July of that same year, a fire burned destroyed the majority of the business district. Most suspected arson was suspected and three slaves were hung and two abolitionists were run out of the community. The slaves who were left were beaten.
By December of 1860, the business district was rebuilt. However, since the community was experiencing explosive growth, there was a shortage of housing available. In 1861, Texas and Dallas County seceded from the Union, and sent volunteers and supplies when the war spilled over into Texas.
Dallas experienced another increase in population that brought with it unfair price structures for crops, outlaws, and former slaves, outlaws, following the end of the Civil War. In 1872, the first passenger railroad train, known as the Texas central Railroad, arrived in Dallas from the Houston. In 1877, farmers established The Farmer's Alliance, and constructed warehouse to house cotton until it could be transported to St. Louis. However, after only 20 months, the Alliance collapsed as the result of the lack of support from the lending industry. Such outlaws as Doc Holliday, Sam Bass, and and Belle Starr certainly made their mark on Dallas prior to leaving, sometimes in a pine box.
Much the same as other communities in the United States, Dallas was certainly affected by the Great Depression. In fact, over 18,000 people were unemployed b+y 1931. It was the discovery of oil that saved the economy of Dallas, although the community did establish a work for food program.
Beginning in 1931, the oil industry started to explore and exploit their finds, with the help of bank loans. Small businesses started opening all over the community in order to support the oil fields, while the roustabouts and roughnecks were making their machines for drilling purr like loving cats. The oil fields were productive and plentiful in Oklahoma, the panhandle, the Gulf Coast, the Permian Basin, as well as Dallas. Big oil became synonymous with East Texas.
On November 22, 1963, the world and Dallas were taken aback when, President John Kennedy was assassinated, by a Lee harvey Oswald, who was arrested for the crime close to the place where John Neely Bryan first established the settlement, during a presidential motorcade parade. AHowever, some two days later he was killed by Jack Ruby, who was a nightclub owner in Dallas. In 1970, Dallas erected the Kennedy Memorial, and in 1989, the 6th Floor Museum of the Texas Book Depository opened.
From the 1950's, through the 1960's, Dallas became the third-largest technology center in the country, with the growth of such companies as Texas instruments and LTV Corporation, (Ling-Tempco-Vought). In 1957, when the Home Furnishings Mart opened, home furnishing business grew into the Dallas Market Center, which eventually became the world's largest wholesale trade complex.
From the 1970's through the 1980's the skyline of Dallas changed through the erection of some prominent skyscrapers. During the 1980's, when the oil industry moved its headquarters to Houston, Dallas was starting to see the advantages of the burgeoning technology boom, by the expanding telecommunications and computer industries, while continuing to be a center of business and banking. During the 1990's, Dallas became known as Silicon Valley of Texas.