Chicago Data Recovery
Do you have a cracked microSD card that has caused you to lose data? Or, do you have a corrupted micro SD card, USB flash drive, M.2 SSD, or smartphone that has caused you data loss? If you've lost data from any storage device, eProvided can help you recover it. Have a broken SD card or unrecognized USB flash drive?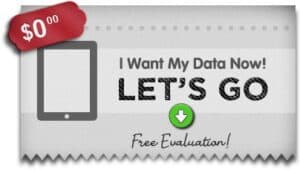 Data recovery professionals at eProvided recover files you've lost or damaged. All in all, you have a solution. Please call 1-866-857-5950, we'll get your files back.
micro
SD card broken in half
? eProvided is your one-stop solution. Specializing in flash drive recovery to Micro SD card recovery.
Cracked micro SD cards
are common. Thus, eProvided offers affordable pricing to retrieve valuable photos and lost videos. Of course, data loss you can't live without includes texts, damaged files or contacts lists. We can recover damaged files, lost files, or corrupted data from any device, regardless of the type of device. Need smartphone data recovery? Surely, we cover that as well.
Chicago Hard Drive Recovery
eProvided is a premier Chicago data recovery company. And, we recover any type of lost data from any storage device. eProvided will recover files even if broken, corrupted, or damaged. Experienced fresh or salt water file damage? To sum up, we offer a
free
evaluation and boast a success rate of 98%. Further, contact eProvided to talk with our experienced Chicago file retrieval engineers. In short, retrieve any damaged files or lost data with ease, CALL TODAY 1-866-857-5950.
Chicago Micro SD Card Recovery

Are you dealing with a broken smartphone or a dropped cell phone? Or, is your laptop not working properly? You are aware of the possible consequences of losing data thats mission critical. Precious memories from wedding photoshoots and important business files can be lost or corrupted. Have a micro SD card corrupted? Above all, our Chicago Micro SD card recovery engineers recover data fast. We also offer affordable and effective pricing.
What to expect from eProvided file recovery when attempting to recover lost data?
We are a trusted Chicago-based flash drive recovery company with a 98% success rate.
Our data recovery services include a variety of delivery options. Such as, data download, and recovery drive options.
Once we have successfully recovered your files, we will return them to you on a new USB data recovery drive.
Our Chicago data recovery experts will retrieve any lost data from a damaged cell phone.
We also offer Chicago Micro SD card recovery and Chicago thumb drive recovery services.
We offer a free diagnostic evaluation of your device, and our prices are affordable.
In fact, you only pay for data recovery services if we are successful in recovering your lost files.
It takes 1-3 days after your device arrives at our lab for file recovery to begin.
We always provide a free evaluation of your device upon arrival.
eProvided is the Number-One
Chicago data recovery company
, thus, our primary line of services, included below. Recover corrupted or lost files from any storage drive or device, even storage types not mentioned below.
Chicago Flash Drive Recovery
If your device is damaged or stopped working, don't panic. Of course, the data recovery experts at eProvided can help. We recover files for customers daily. We've helped hundreds in Chicago breath sighs of relief by retrieving lost data. Thus, we can do the same for you. Contact our Chicago data recovery experts today for your free evaluation.
eProvided data recovery services on Instagram
.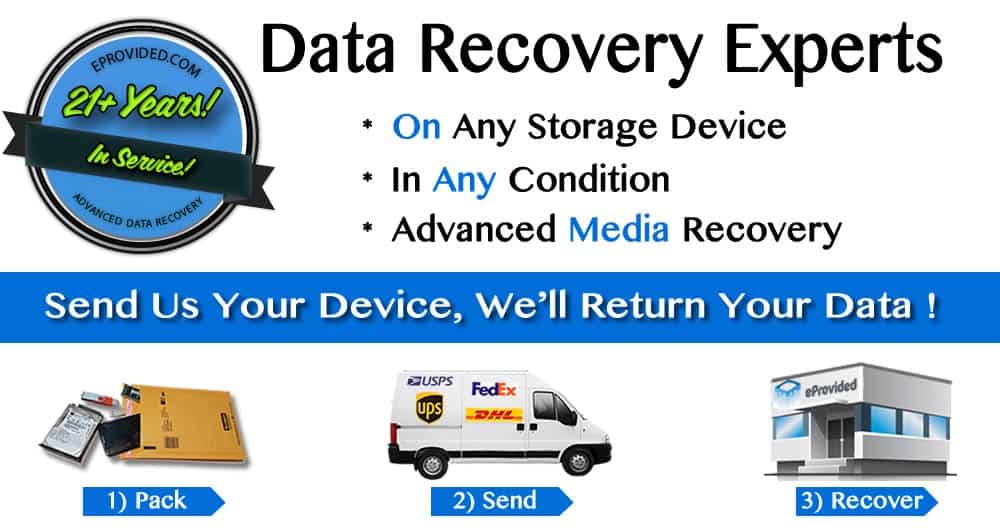 Chicago City Tidbits.
The name Chicago translates from a Miami Indian word that represent the wild leeks that grew on the bank of the short Chicago River. During the past few centuries the Potawatomi, Fox, Sauk, and Miami Indian tribes all lived in this region. The Jolliet and Marquette expedition in 1673, crossed the Great Portage between the Illinois and Chicago Rivers, ten miles of frequently waterlogged, flat ground that separated the two great water transit systems of North America, which were the Mississippi Valley and the Great Lakes.
The first non-Indian to arrive within what is currently known as the boundaries of Chicago was a Santo Domingan of mixed European and African ancestry, named Jean Baptiste Point du Sable, who arrived in about 1780. The U.S. Army constructed Fort Dearborn on the southern bank of the Chicago River in 1830. In 1812, an Indian raid destroyed it, although in 1816, it was rebuilt. In 1830 lots were platted lots for what is currently known as Chicago and were sold to help finance the Michigan and Illinois Canal.
The last resistance by Native Indians in the region ended with the Black Hawk War in 1832. The year 1837 brought the incorporation of Chicago as a city. At that time, the population of the community was 4,000 people. Chicago received its first railroad and telegraph in 1848. Two innovations, which were the wheat grading standards by the Board of Trade, and grain elevators rapidly changed the way crops were sold. Chicago was the largest grain port in the world by 1854 and had a population of more than 30,000 people, many of whom were immigrants from European.
Chicago hosted the Republican National Convention in 1860. A Legislator from Illinois named Abraham Lincoln won the nomination there with strong backing from the editor pf the Chicago Tribune named Joseph Medill.
A fire left over 100,000 people homeless and destroyed one-third of Chicago in 1871. It's unknown how the fire started. However, the fire was fueled by wooden buildings, high winds, and drought. The railroads and factories were mostly spared, and the city rebuilt with amazing speed.
Chicago grew as a national retail center and produced numerous brand-name business tycoons, such as Potter Palmer, Marshall Field, Philip Armour, and George Pullman in the late 1800's. Chicago provided the world its first ten story skyscraper, which was the Home Insurance Building in 1885. Sometime later, architects Walter Gropius, Mies Van der Rohe, and Louis Sullivan all added to the growing skyline of the city. The World's Columbian Exposition was hosted by Chicago in 1893, which attracted more than 20 million visitors to its plaster Gilded Age buildings that were constructed on former bog land beside the southern lakefront in Chicago.
The Haymarket affair of 1886, in which police fired on protesting workers, in the confusion after a fatal anarchist bombing, fired on each other, ushered in a period of reform and protest numerous workers who kept Chicago's shipping, manufacturing, and meatpacking industries running. Declining wages at the Pullman Palace Car Company factory in 1894, fueled a devastating national railroad union boycott.
Upheaval all across the country as the result of WW I brought many African-American migrants from the south to Chicago. They found a vibrant cultural community that offered new opportunities. These opportunities soon gave birth to Chicago's versions of jazz and the blues. Tensions increased between the established German, Polish, and Irish ethnic groups Chicago and the newcomers. This resulted in a series of bombings of the homes of African-Americans, from 1917 through 1921. In addition, in 1919 there was a race riot that lasted eight days.
The population of Chicago had increased to three million people by the 1930's, Gangsters John Dillinger and Al were grabbing the headlines, while the real power was within political machine of Chicago which was a system of patronage that controlled city politics for more than a century.
Chicago hosted the Democratic National Convention in 1968, during a period of increasing antiwar sentiment. Numerous protestors of the war in Vietnam attacked the city and Mayor Richard J. Daley informed his police to avoid or prevent any disruption of the convention.
The heavy-handed response by the police was considered to be a police riot. Incitment to riot charges were brought against seven radicals. A Judge named Julius Hoffman presided over their trial and had a poorly disguised pro-prosecution attitude. Only to have his decisions overturned on appeal, he sentenced the defendants and their lawyers to long terms for contempt of court. He then handed down long sentences after convictions were overturned on some of the counts, based on FBI misconduct as well as judicial prejudice.
The population of Chicago increased for the first time since the 1950's, according to the census taken in 2000. Immigrants still arrive in Chicago by the droves, although they are currently from Latin American and Asia rather than Europe. Chicago is still a hub for trade. The old water transit and railroad center are supplemented by airports, and agricultural futures are traded electronically from the floor of its storied Mercantile Exchange.