Austin Data Recovery
Are you experiencing data loss because of a cracked microSD card? Are you encountering data loss caused by a corrupted microSD card, USB flash drive, M.2 SSD, or smartphone? If you've encountered data loss from any type of storage device, eProvided is here to offer you professional data recovery services. If you have a broken SD card or an unrecognized USB flash drive, we can help you recover your data. Our skilled technicians utilize state-of-the-art data recovery techniques to retrieve your data safely and efficiently.
At eProvided, our data recovery professionals have perfected recovering files you've lost or damaged. Take a breath, we have a solution for your data recovery needs. For assistance, call 1-866-857-5950, and we'll work fast to get your files back.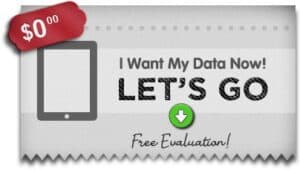 micro
SD card broken in half
? eProvided serves as your all-in-one solution, specializing in data recovery for various storage devices, from flash drive recovery to Micro SD card recovery.
Cracked micro SD cards
are common. eProvided offers competitive and affordable pricing to recover your valuable photos and videos that have been lost. No matter the type of device, whether it's a smartphone, tablet, or computer, we have the capability to recover damaged files, lost files, or corrupted data from it. This includes recovering important texts, damaged files, or contact lists that you can't afford to live without. Rest assured, our reliable smartphone data recovery services are designed to meet your specific needs. In short, we provide a wide range of data recovery services, including specialized smartphone data recovery. From accidental formatting and logical errors to physical damage, we have the expertise to handle various data loss situations.
Austin Hard Drive Recovery
eProvided is a leading data recovery company in Austin. At eProvided, we specialize in recovering lost data from any type of storage device. This includes lost data on any drives that are broken, corrupted, or damaged. From hard drive recovery to SSD file recovery and everything in-between. Experienced fresh or salt water file damage? To sum up, we offer a
free
evaluation and boast a success rate of 98%. Further, contact eProvided to talk with our experienced Austin file retrieval engineers. In short, retrieve any damaged files or lost data with ease, CALL TODAY 1-866-857-5950.
Austin Micro SD Card Recovery

Are you dealing with a broken smartphone or a dropped cell phone? Or, is your laptop not working properly? We understand the significant impact of losing mission-critical data, including precious wedding photos and important business files. The loss or corruption of such data can have serious consequences. Have a micro SD card corrupted? Above all, our Austin Micro SD card recovery engineers recover data fast. We also offer affordable and effective pricing.
What to expect from eProvided file recovery when attempting to recover lost data?
We have the ability to recover data from ANY type of storage device, regardless of its make or model. At eProvided, our basic recovery services are competitively priced, offering solutions under $100.00.
We are also a trusted Austin-based flash drive recovery company with a 98% success rate.
As part of our data recovery services, we provide a variety of delivery options to cater to your needs. This includes the ability to download recovered data, as well as the option to have it delivered on a recovery drive.
After successfully retrieving your files, we will provide you with a new USB data recovery drive containing the recovered data.
Also, our Austin data recovery experts will retrieve any lost data from a damaged cell phone.
We also offer Austin Micro SD card recovery and Austin thumb drive recovery services.
Our pricing is affordable and we provide a free diagnostic evaluation of your device.
We operate on a "No Recovery, No Fee" policy, which means that we only charge data recovery service fees if we successfully retrieve your lost files.
Upon receiving your device at our advanced data recovery lab, our team typically starts the file recovery process promptly, usually within 1 to 3 days.
Upon receiving your device, we always perform a free evaluation to assess the extent of the damage and determine the feasibility of data recovery.
eProvided is the Number-One
Austin data recovery company
, thus, our primary line of services, included below. eProvided excels in recovering corrupted or lost files from various storage drives and devices, including all those not mentioned below.
Austin Flash Drive Recovery
No need to panic if your data storage device has stopped working or is damaged. Our team of data recovery experts at eProvided can confidently assist you in such challenging situations. eProvided consistently achieves successful file recoveries for our valued customers on a daily basis. We've helped hundreds in Austin breath sighs of relief by retrieving lost data. Thus, we can do the same for you. Contact our Austin data recovery experts today for your free evaluation.
eProvided data recovery services on Instagram
.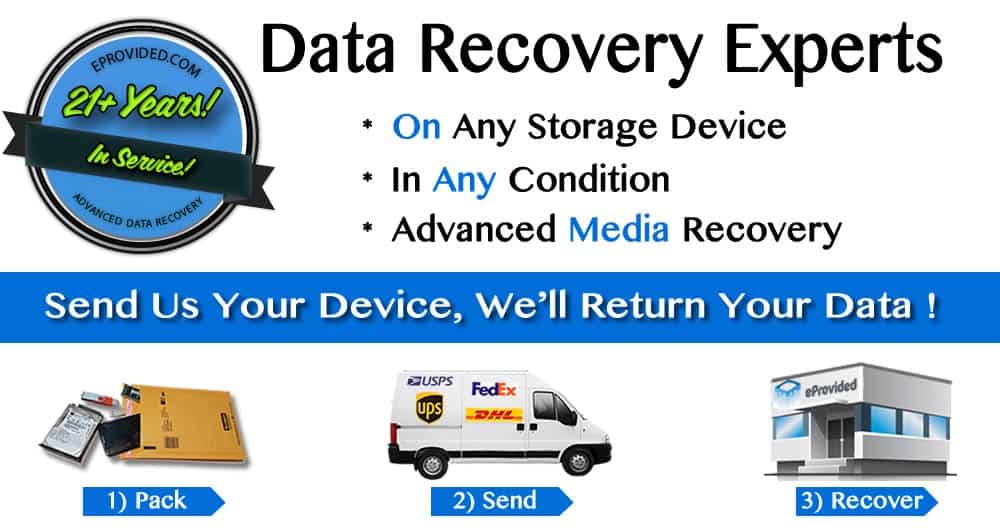 Austin City Tidbits.
Austin, Texas has been rich in history since it was established in 1839. Texas is the only state in the Union that had a ten-year successful republic before it was granted statehood, although California had a rather brief foray as the Bear Republic prior to becoming a Territory of the United States and Hawaii was first a kingdom and then briefly a republic before becoming a Territory of the United States. However, between 1836 and 1846, Texas was a sovereign nation.
In 1836, pioneers from Texas broke away from the governance of Mexico following a five-month struggle to become independent. In 1839, the Congress of the Republic of Texas appointed a commission to select the location for a permanent state capital. The commission bought 7,735 acres next to the Colorado River for the new capital. The small settlement of Waterloo was included in the purchase.
Stephen Austin, considered to be the Father of Texas, is the namesake of the new capital, although many people, including Sam Houston, didn't like the location of the new capital. Houston and others were afraid the location was too remote and that it would be difficult to defend from the local Indians, as well as the Mexican army. In spite these objections, the president of Texas, whose name was Mirabeau Lamar commissioned a man named Edwin Waller to organize the new settlement.
Waller laid Austin out with Congress Avenue in the middle of the settlement on a 14 block grid plan. Temporary wooden administration buildings were constructed, that included a small wooden capitol building. President Lamar began residing in the new capitol and Austin started growing quickly by 1839. In 1840, Edwin Waller was elected the first mayor of the community.
In 1842 Sam Houston attempted to relocate the state records to Houston as he was afraid that the records might be seized by the Mexican Army that had recently captures San Antonio, when he became the president of Texas. However, the Austin residents wouldn't allow the records to be relocated and defended them by force, although Sam Houston moved his administration to Houston while Austin was languishing. The population of Austin declined to fewer than 200 people.
In 1846, when Texas became a state, Austin was restored to its capital status. Austin enjoyed considerable prosperity as the state capital. In 1853, the first permanent state capitol building was constructed and was succeed in 1888 by the current state capitol. In 1856, The governor's mansion was completed.
While Austin struggled with a shortage of goods during the Civil War, Texas joined the Confederacy. Following the end of the war, the African American population of the community increased and African American neighborhoods and churches were organized. In 1871, the railroad arrived in Austin and the population of the community became ever increasingly more diverse. There was a combination of Swedish, Irish, Mexican, and German pioneers, in addition to the population of African Americans. The University of Texas was established in 1883 and became a major part of the identity of Austin.
During the late 1800's and the early 1900's, Austin experienced the problem of segregation, although race relations improved during the Civil Rights period and in 1956, the University of Texas admitted African American undergraduates, which made it the first university in the south to do so.
By the early 1900's, Austin was experiencing some reverses. Prior to settling into its current configuration, the system of government of the community was changed twice. Between the 1920's and the 1950's, there were some major improvements that were undertaken that included the construction of the dams that form the famous lakes in Austin. There were many different major companies that relocated their headquarters to Austin, that included Texas Instruments, Motorola, and IBM in the 1960's.
From the 1950's through the 1980's racial relations in Austin changed. First there came a sustained attacked on segregation. Political action groups and local black waged campaigns to desegregate the services and schools in the community. Students staged demonstrations against segregated movie theaters, restaurants, and lunch counters during the 1960's. Eventually, the barriers receded, and the process was accelerated when the U.S. Civil Rights Act of 1964 outlawed racial discrimination in public accommodations. However, discrimination persisted in areas such as housing and employment. African Americans regained a foothold by winning a school-board seat in 1968 and a city-council seat in 1971, after being shut out of the political leadership in the community since the 1880's. This political breakthrough was matched by Hispanics, whose numbers had increased to 39,399 people by 1970, which was a 16% of the population. In 1972, Mexican Americans won their first seats on the Austin school board, and in 1975 the city council in 1975.
Throughout the 1920's, 1930's, and 1940's, the music scent in Austin music scene continued to grow. From the 1960's through the 1970's new growth occurred as several music venues were opened on the rejuvenated Sixth Street.
The growth of Austin, Texas is continuing. It is a vibrant, pleasant city in which to live, and offers residents wonderful opportunities for cultural and educational growth.