Tucson Data Recovery
Have lost data from a cracked microSD? Or, have a corrupted micro SD card, USB flash drive, M.2 SSD or smartphone? Get it recovered now with eProvided. Have a broken SD card or unrecognized USB flash drive?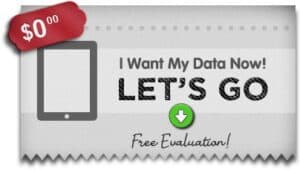 Data recovery professionals at eProvided recover files you've lost or damaged. All in all, you have a solution. Please call 1-866-857-5950, we'll get your files back.
micro
SD card broken in half
? eProvided is your one-stop solution. Specializing in flash drive recovery to Micro SD card recovery.
Cracked micro SD cards
are common. Thus, eProvided provides affordable pricing to retrieve important photos, or lost videos. Of course, data loss you can't live without includes texts, damaged files or contacts lists. We recover damaged files, lost files or corrupted data from any device of any kind.
Tucson Hard Drive Recovery
eProvided is a premier Tucson data recovery company. And, we recover any type of lost data from any storage device. eProvided will recover files even if broken, corrupted, or damaged. Experienced fresh or salt water file damage? To sum up, we offer a
free
evaluation and boast a success rate of 98%. Further, contact eProvided to talk with our experienced Tucson file retrieval engineers. In short, retrieve any damaged files or lost data with ease, CALL TODAY 1-866-857-5950.
Tucson Micro SD Card Recovery

Broken smartphone or dropped your cell phone? You had a laptop stop working? Thus, you know the implications that come with the loss of important data. Precious wedding photoshoots to important business files can become lost or corrupted. Have a micro SD card corrupted? Above all, our Tucson Micro SD card recovery engineers recover data fast. We also offer affordable and effective pricing.
What to expect from eProvided file recovery when attempting to recover lost data?
A 98% success rate proves we are a trusted Tucson flash drive recovery company.
Our data recovery services include a variety of delivery options. Such as, data download, and recovery drive options.
Choose a USB data recovery drive when we have a success. Finally, we return this to you, it holds your recovered files.
Our Tucson data recovery experts will retrieve any lost data from a damaged cell phone.
We also offer Tucson Micro SD card recovery and Tucson thumb drive recovery services.
Enjoy a free diagnostic evaluation of your device. Also, our prices are affordable.
In fact, you only pay data recovery fees if we recover lost files that you needed recovered.
How long it takes? File recovery begins 1-3 days upon arrival at our file recovery lab.
We always provide a free evaluation upon arrival.
eProvided is the Number-One
Tucson data recovery company
, thus, our primary line of services, included below. Recover corrupted or lost files from any storage drive or device, even storage types not mentioned below.
Tucson Flash Drive Recovery
Damaged a device or it stopped working? Of course, don't panic. The data recovery experts at eProvided have your back. We recover files for customers daily. We've helped hundreds in Tucson breath sighs of relief by retrieving lost data. Thus, we can do the same for you. Contact our Tucson data recovery experts today for your free evaluation.
eProvided data recovery services on Instagram
.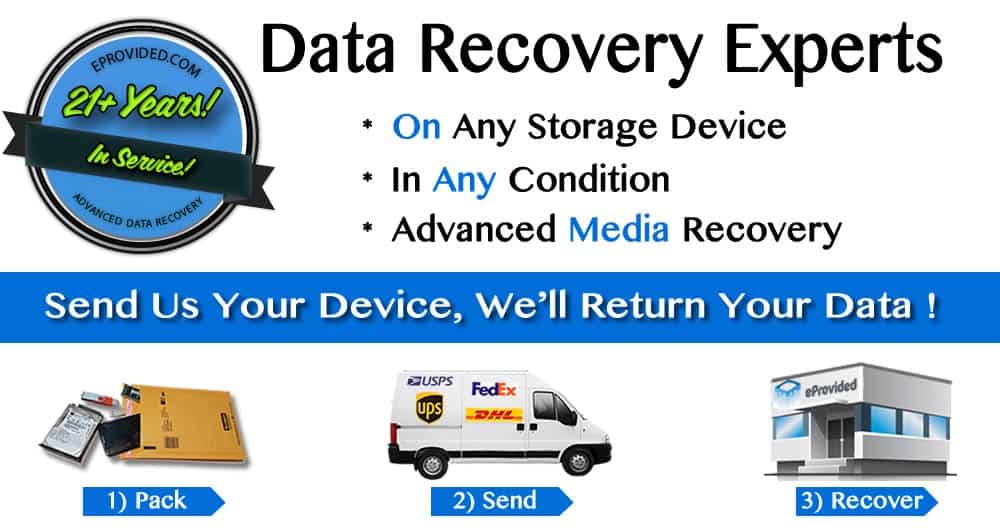 Tucson City Tidbits.
There is a very good reason that Tucson, Arizona plays host to over seven million visitors every year and is home to over one million people. There's something magical about this place where the beautiful saguaros watch over the desert floor while aspen and pine trees whisper high over the mountain peaks, where five mountain ranges form a protected valley, and where the Rillito and Santa Cruz Rivers converge.
Around 10,000 B. C. is when the history of life in the Tucson Valley started with the arrival of the Archaic and Paleoindian hunters and gatherers. It really isn't known if was continuous habitation. However, evidence of agricultural settlements next to the Santa Cruz River have been identified that date back to around 1000 B.C.
From about A.D. 200 through about A. D., 1450, the Hohokam Indian tribe was flourishing. The Tohono O'odham and the Pima are the descendants of that advanced civilization, and have inhabited the area since the Hohokam Indian tribe declined. Looking for The Seven Cities of Gold, about 1540 the Coronado Expedition crossed into Arizona. In 1699, the Mission San Zavier del Bac was established by a Father named Francisco Kino. However, the mission won't be completed until 1797.
Tucson was established in 1776 and is located in Southern Arizona. A birthday party is held every year, which is known as the La Fiesta de San Agustin. However, numerous people had long before felt something special about this community and decided to call Tucson their home. The fact is that what is currently known as Tucson is one of the oldest continuously inhabited regions in North America.
For about 4,000 years prior to the late 1600's, when the Spanish soldiers and Missionaries arrived in this area, the Hohokam Indian tribe inhabited and farmed in the area. Eventually they established the two most historic and iconic structures in the area, which were the Mission San Xavier del Bac and the Presidio San Agustin del Tucson. The adobe walled Presidio came to be known as The Old Pueblo, which is currently the nickname for Tucson.
In 1854, Tucson officially became a part of the United States, just prior to the beginning of the Old West Period, between 1860 and 1880, although at the time it was part of Mexico. During the Old West period, there were clashes among Apache Indian tribes, miners, white pioneers, and cattle ranchers all throughout the Southwest.
The year 1877 brought the incorporation of Tucson as a city. This made Tucson the oldest incorporated city in the state, and in 1880, the arrival of the Southern Pacific Railroad deepened and expanded the multicultural roots of Tucson, as new residents adopted customs of the Mexicans and the Tohono O'odham Indian tribe who called Tucson their home.
In 1757, the Mission San Agustin was established on the west bank of the Santa Cruz River. During the 1790's, the construction of the mission was completed. The Tucson Presidio was established by a man named Hugo O'Conor in 1775. In 1821, when Mexico fights for independence, Tucson becomes part of Mexico. In 1854, following Gadsden Purchase, Tucson comes under the jurisdiction of the United States.
In 1863, Arizona becomes an official territory. From 1867 through 1877, Tucson is appointed as the territorial capitol. The Southern Pacific Railroad arrives in Tucson in 1880. At that time the population of Tucson was about 8,000 residents. In 1812, Arizona is granted statehood as the 48th state in the Union.
The population of Tucson had increased to about 120.000 residents by 1950 and almost doubled to 220,000 residents by 1960, and in 1972, they adopted the historic district ordinances, and Pima County and Tucson officially recognized the history of the city.
The neighboring communities of Tucson include Green Valley, Vail, Sahuarita, South Tucson, which is an independent municipality that is located in the center of Tucson, Catalina, Oro Valley, and Marana. Tucson is the county seat of Pima County and the second-largest community in the state of Arizona.
The University of Arizona is located in Tucson and was established in 1885 as the first university in the state of Arizona. The university currently has a staff from all over the world, as well as campus of some 50,000 students. There are numerous annual events that attract spectators and participants from all over the world, that include the Tucson Classic, the El Tour bike race, the Tucson international Mariachi Conference, the Tucson Rodeo, which is also known as the La Fiesta de los Vaqueros, the Fossil and Mineral Showcase, and the Tucson Gem.
Tucson, Arizona, grew out of the cultural crossings, opportunities, and dangers of the Old West. These days, that heritage shapes the residents of Tucson, without limiting who they are. Tucson has a population that is more than 400,000 people and as of 1990, has become the 33rd city in the United States.