San Antonio Data Recovery
Have you lost data from a cracked microSD? Have a corrupted micro SD card, USB flash drive, M.2 SSD or smartphone? In addition, have a broken SD card or unrecognized USB flash drive?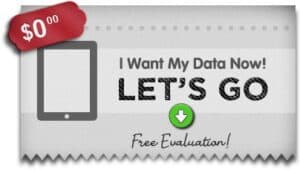 The data recovery experts at eProvided recover files you may have lost or damaged.
Cracked micro SD cards are common
today.
micro
SD card broken in half
? eProvided is your one-stop solution. Specializing in flash drive recovery to Micro SD card recovery. Thus, eProvided provides affordable pricing to retrieve important photos, or lost videos. Of course, data you can't live without includes texts, damaged files or contacts lists.
San Antonio Hard Drive Recovery
eProvided is a premier San Antonio data recovery company. In fact, we can recover any type of lost data from any make or model device. eProvided will recover files even if corrupted, broken, or damaged. Experienced fresh or salt water file damage? To sum up, we offer a
free
evaluation and boast a success rate of 98%. Further, contact eProvided to talk with our experienced San Antonio file retrieval engineers. In short, retrieve any damaged files or lost data with ease, CALL TODAY 1-866-857-5950.
San Antonio Micro SD Card Recovery

Broken smartphone or dropped your cell phone? You had a laptop stop working? Thus, you know the implications that come with the loss of important data. Precious wedding photoshoots to important business files can become lost or corrupted. Have a micro SD card corrupted? Above all, our San Antonio Micro SD card recovery engineers recover data fast. We also offer affordable and effective pricing.
What can you expect from our services at eProvided?
Our San Antonio data recovery experts will retrieve any lost data from a damaged cell phone.
We also offer San Antonio Micro SD card recovery and San Antonio thumb drive recovery services.
Enjoy a free diagnostic evaluation of your device. Also, expect prices that are affordable.
In fact, you only pay data recovery fees if we recover files lost that you needed recovering.
A 98% success rate proves we are a trusted San Antonio flash drive recovery company & ready to help.
Of course, our data recovery services include options. Download your data when it's finished, online.
Also, choose a USB data recovery drive when we have a success. This is a drive to return to you, it holds your recovered files.
eProvided is the
Number-One San Antonio data recovery company
, thus, our primary line of services, included below.
All Other Forms Of Data Recovery
San Antonio Flash Drive Recovery
Damaged a device or it stopped working? Of course, don't panic. The data recovery experts at eProvided have your back. We recover files for customers daily. We've helped hundreds in San Antonio breath sighs of relief by retrieving lost data. Thus, we can do the same for you. Contact our San Antonio data recovery experts today for your free evaluation.
eProvided data recovery services on Instagram
.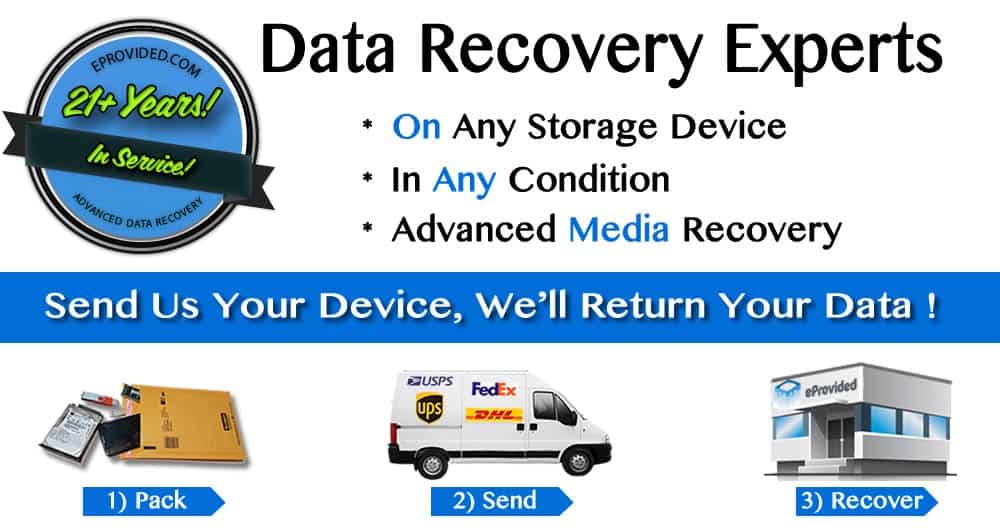 San Antonio City Tidbits.
San Antonio is a study for history aficionados because it captures the spirit of Texas. From history of the Old West, Battle of the Alamo, old missions, what was discovered by Spanish explorers, and occupation by native Indians the attractions and history of this beautiful city can keep visitors entertained for days.
This area was already inhabited by a small Indian settlement, who were known as the Yanaguana that was established in the San Pedro region, when the region was first explored by Spanish expeditions from 1691 through 1709. Since it was the feast day of Saint Anthony, the first of the explorers from Spain gave the San Antonio River its name.
In 1718, a Father named Antonio Olivares established the settlement of San Antonio, when he founded the Mission San Antonio de Valero. It wasnít long before five Spanish missions, which were chartered by the Canary Islanders, were established next to the river. The presidial captain's house, which was later considered as the Palace for the Spanish Governor, and in 1749 it was completed on Military Plaza, and, in 1758, the San Fernando de Bexar Church was constructed. The San Antonio de Bexar was the capital of Spanish Texas in 1773.
The population of San Antonio was over 2,000 people by 1778, which consisted primarily of poor pioneers and Indians.
The mission became a barracks for the military as well as for the other missions that were being used for other purposes. Sometime it would come to be known as the Alamo. San Antonio was the location of many battles during the Texas Revolution, which included the siege of Bexar in 1835, as well as the Battle of the Alamo in 1836, which made it one of the most contested communities in North America. In the Battle of the Alamo, the old mission was tried to be held by some 4,000 Mexican Troops against 189 defenders for 13 days. Soon the rallying cry Remember the Alamo was the rallying point of the Texan revolution against Mexico.
In 1836, Bexar County was established by the Republic of Texas following the evacuation of Mexican forces. In 1837, San Antonio was appointed as its county seat. In 1840, what is referred to as the council House Fight erupted in yet another battle in the streets of San Antonio as they were unsuccessful in negotiating the release of Comanche Indian's captives In 1842, Mexico invaded San Antonio twice and, in 1846, the population of San Antonio was decreased to approximately 800 people.
Once Texas had been granted admittance to the Union, growth came quickly, as the community became a distribution and servicing hub for the western movement of the U.S. The population of San Antonio hade increased to almost 3,500 people by 1850, and by 1850, had increased again to over 8,000 people.
The surrender of San Antonio was forced in 1861 even before Arizona seceded on earlier that same year. As a result, several units were formed there, and San Antonio served as a Confederate depot.
Following the Civil War, San Antonio was very prosperous as a military, mercantile, distribution, and cattle military center that served the Southwest as well as the border area.
Houston was the supplier and the southern center of the cattle trail drives. When Merino sheep were importated to the adjoining hill country, an important wool market developed. However, there was a new period of economic growth available with the arrival the Galveston, Harrisburg and San Antonio Railway in 1877. San Antonio had previously been without a transportation system, and therefore entered a new period of economic growth.
By 1980, the population had increased to over 20,000 people. Another railroad had arrived in San Antonio, in 1881 and five more railroads arrived in San Antonio by 1900. San Antonio had become the largest city in Arizona by this time, and had a population of over 50,000 people.
San Antonio was successful in merging new modernization of each new generation with its past, as the city expanded and grew. The old Spanish walls are still there next to modern glass towers that have lines of Victorian mansions that are only one block away. This combination offers the charm of a city that is searched for by millions of visitors. These days, nearly 20 million visitors each year delight in the discovery of the charms of San Antonio.
The downtown area also features the most widely recognized landmark in the city, namely the Alamo, and the HemisFair Park, which is the home of the Institute of Texan Cultures and the Tower of the Americas, as well as El Mercado and La Villita.
Other places of interest include the McNay Art Museum, the White Museum, the San Antonio Missions National Historic Park, as well as the Brackenridge Park, which is the home of the San Antonio Zoo.
San Antonio hosts a ten-day Fiesta San Antonio each April, which is celebration of the heroes and diverse cultures of the community as well as the Battle of San Jacinto and the Battle of the Alamo. These events feature more than 100 attractions that are held all over the city. Each February, visitors can also experience a part of the cowboy culture at the San Antonio Stock Show and Rodeo, as well as visiting the North Star Mall to see some 40-foot-tall cowboy boots.