Portland Data Recovery
Have a cracked microSD card causing you to lose data? Or, do you have a corrupted micro SD card, USB flash drive, M.2 SSD, or smartphone that's caused you data loss? If you've lost data from any storage device, eProvided can help you recover it. Have a broken SD card or unrecognized USB flash drive?
Data recovery professionals at eProvided recover files you've lost or damaged. All in all, you have a solution. Please call 1-866-857-5950, we'll get your files back.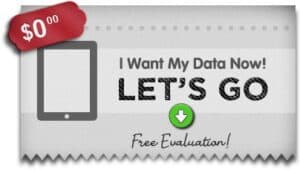 micro
SD card broken in half
? eProvided is your one-stop solution. Specializing in flash drive recovery to Micro SD card recovery.
Cracked micro SD cards
are common. Thus, eProvided offers affordable pricing to retrieve valuable photos and lost videos. Of course, data loss you can't live without includes texts, damaged files or contacts lists. Regardless of the type of device, we are capable of recovering damaged files, lost files, or corrupted data from it. You can count on us to provide smartphone data recovery services as well. In summary, we offer comprehensive data recovery services, including smartphone data recovery.
Portland Hard Drive Recovery
eProvided is a premier Portland data recovery company. And, we recover any type of lost data from any storage device. eProvided will recover files even if broken, corrupted, or damaged. From hard drive recovery to SSD file recovery and everything in-between. Experienced fresh or salt water file damage? To sum up, we offer a
free
evaluation and boast a success rate of 98%. Further, contact eProvided to talk with our experienced Portland file retrieval engineers. In short, retrieve any damaged files or lost data with ease, CALL TODAY 1-866-857-5950.
Portland Micro SD Card Recovery

Are you dealing with a broken smartphone or a dropped cell phone? Or, is your laptop not working properly? You are aware of the possible consequences of losing data thats mission critical. Precious memories from wedding photoshoots and important business files can be lost or corrupted. Have a micro SD card corrupted? Above all, our Portland Micro SD card recovery engineers recover data fast. We also offer affordable and effective pricing.
What to expect from eProvided file recovery when attempting to recover lost data?
We have the ability to recover data from ANY type of device, regardless of its make or model, and our basic recovery services are priced under $100.00.
We are also a trusted Portland-based flash drive recovery company with a 98% success rate.
We offer a range of delivery options as part of our data recovery services, including the ability to download recovered data, as well as the option to have it delivered on a recovery drive.
After successfully retrieving your files, we will provide you with a new USB data recovery drive containing the recovered data.
Also, our Portland data recovery experts will retrieve any lost data from a damaged cell phone.
We also offer Portland Micro SD card recovery and Portland thumb drive recovery services.
Our pricing is affordable and we provide a free diagnostic evaluation of your device.
We operate on a "No Recovery, No Fee" policy, which means that we only charge data recovery service fees if we successfully retrieve your lost files.
Once we receive your device at our lab, we typically initiate the file recovery process within 1-3 days.
Upon receiving your device, we always perform a free evaluation to assess the extent of the damage and determine the feasibility of data recovery.
eProvided is the Number-One
Portland data recovery company
, thus, our primary line of services, included below. Recover corrupted or lost files from any storage drive or device, even storage types not mentioned below.
Portland Flash Drive Recovery
No need to panic if your data storage device has stopped working or is damaged. Our team of data recovery experts at eProvided can assist you in such situations, as we successfully recover files for our customers on a daily basis. We've helped hundreds in Portland breath sighs of relief by retrieving lost data. Thus, we can do the same for you. Contact our Portland data recovery experts today for your free evaluation.
eProvided data recovery services on Instagram
.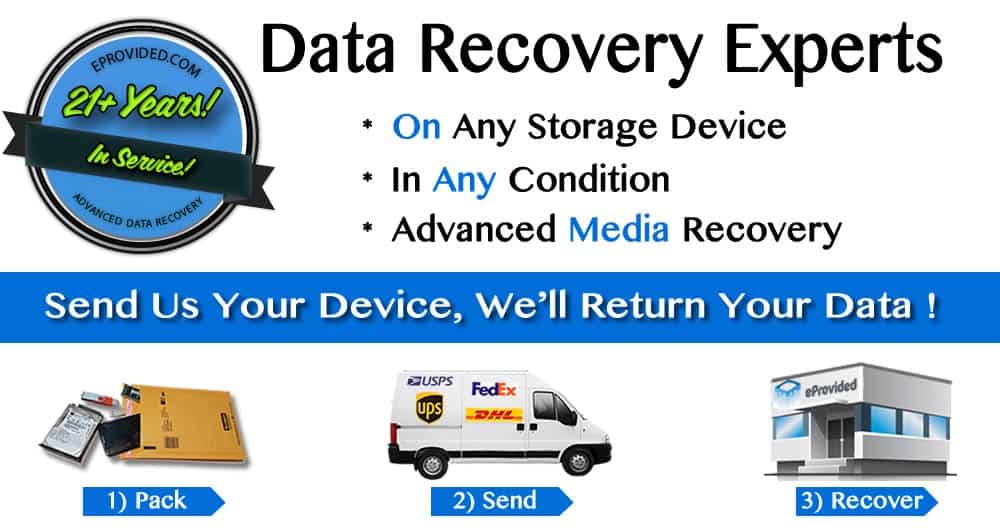 Portland City Tidbits.
Although some of the histories of Portland start in 1805, with the Meriwether Lewis and William Clark expedition, these records sometimes overlook the oral, and rich accounts of the home of the Chinook Indian tribe, who sustained themselves by trading, foraging, and fishing around several of the regional landmarks in Portland, that include Multnomah Falls and the Willamette River, both of which were named by the original inhabitants.
However, when the initial pioneers left the Oregon Trail and settled in Portland, they started providing the region with names of their own. Portland was once known as Stumptown, because of the numerous trees that had been felled and littered the landscape of the rapidly developing settlement. The region grew quickly, as the result of a seemingly limitless supply of forest all around. Both adventurers and white settlers, alike, arrived in Portland by the droves. Two of these were an Attorney from Massachusetts, named Francis Pettygrove, and a merchant from Maine named Asa Lovejoy. The two men could't agree on a name for the new settlement, so they decided to flip a coin. The choices for Mr. Pettygrove was his hometown of Portland and Boston for Mr. Lovejoy. This came to be known as the Portland Penny, and this deciding copper piece is currently on display at the Oregon Historical Society Museum.
Portland soon became known as a shipping center, with its close proximity to the Pacific Ocean, Columbia, and Willamette Rivers. However, it also became a wild haven for wild sailors who indulged many different vices, the most obvious of which was drink in what is currently known as Old Town Chinatown. There are legends that report that these sailors were sometimes shanghaied, or kidnapped, and the bought by unscrupulous ship's captains who required men for ships bound for Asia.
The waterfront activities in Portland changed considerably, with the onset of World War II, much the same as in the rest of the country. Portland experienced the installation of hydro-electric that spread power to the local shipyards as well as the region, in order to help with the war effort. When the local ports started constructing cargo ships for Great Britain, the economy in Portland began booming. This demand only increased after the attack on Pearl Harbor with the building of aircraft carrier escorts for the United States. The population of Portland only increased during that time, with suburbs and new residents required to house them. The population of Portland was 360,000, and it wasn't a century old yet.
Although the original city planners wisely developed the downtown, with small, easily traversed blocks as well as a gridded structure, the infrastructure required to ensure its natural beauty needed to be reconsidered. A major thoroughfare that had disconnected the waterfront from Portland was rerouted in 1974, and a 30-acre public Waterfront Park replaced it. Then, during the late 1970's, Portland instituted a boundary for urban growth, which is an artificial border that encourages green space, inhibits sprawl, and restricts development around the community. Although Portland will never be able to undo the pollution caused by its rapid growth or rewrite history, the return the old-growth trees to the region, these green efforts were intended to reverse the damage, and ensure that the history of Portland and its people have many more chapters to come.
During the California Gold Rush, Portland grew rapidly and had a newspaper, named The Weekly Oregonian, a post office, and according to the 1850 census, a population of 821 people. The year 1851 brought the incorporation of Portland, which soon thereafter, became the county seat of recently created Washington County, which is currently known as Multnomah County. In 1854, the community started to become a major trade center when its harbor was chosen as the West Coast terminal for the United States mail steamer named The Petonia. The salmon industry started growing before the Civil War, which helped the economy on Portland. From 1872 through 1873, Portland experienced disaster when the downtown area was damaged heavily by fire. Subsequently, the civic leaders elected to rebuild only with stone, brick or cast iron. In 1883, the construction of the first transcontinental railroad was completed, which connected the East Coast with Portland and renewed prosperity. By the 1900's. the population had increased to more than 90,000 people.
Throughout the early decades of the 1900's, Portland continued to expand steadily, primarily as the result of the construction of the Bonneville Dam during the 1930's, the Lewis and Clark Centennial Exposition in 1905, as well as the Alaska gold rush. Portland became a manufacturing and shipbuilding center during World War II.
From the 1960's through the 1970's the civic leaders in Portland were able to avoid problems that were being experienced by other large metropolitan regions, through environmental planning, controlled growth, and economic diversification. The early city planners had already set a precedence by integrating green spaces and parks into the layout of the community. Civic leaders also continue to work on the growth plan for Region 2040 in order to manage all facets of growth in the metropolitan region to the year 2040. Mayor Tom Potter took office in 2005, with the objective continuing to move Portland forward.