Philadelphia Data Recovery
Have you lost data from a cracked microSD? Have a corrupted micro SD card, USB flash drive, M.2 SSD or smartphone? In addition, have a broken SD card or unrecognized USB flash drive?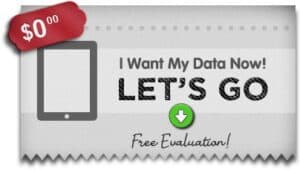 The data recovery experts at eProvided recover files you may have lost or damaged.
Cracked micro SD cards are common
today.
micro
SD card broken in half
? eProvided is your one-stop solution. Specializing in flash drive recovery to Micro SD card recovery. Thus, eProvided provides affordable pricing to retrieve important photos, or lost videos. Of course, data you can't live without includes texts, damaged files or contacts lists.
Philadelphia Hard Drive Recovery
eProvided is a premier Philadelphia data recovery company. In fact, we can recover any type of lost data from any make or model device. eProvided will recover files even if corrupted, broken, or damaged. Experienced fresh or salt water file damage? To sum up, we offer a
free
evaluation and boast a success rate of 98%. Further, contact eProvided to talk with our experienced Philadelphia file retrieval engineers. In short, retrieve any damaged files or lost data with ease, CALL TODAY 1-866-857-5950.
Philadelphia Micro SD Card Recovery

Broken smartphone or dropped your cell phone? You had a laptop stop working? Thus, you know the implications that come with the loss of important data. Precious wedding photoshoots to important business files can become lost or corrupted. Have a micro SD card corrupted? Above all, our Philadelphia Micro SD card recovery engineers recover data fast. We also offer affordable and effective pricing.
What can you expect from our services at eProvided?
Our Philadelphia data recovery experts will retrieve any lost data from a damaged cell phone.
We also offer Philadelphia Micro SD card recovery and Philadelphia thumb drive recovery services.
Enjoy a free diagnostic evaluation of your device. Also, expect prices that are affordable.
In fact, you only pay data recovery fees if we recover files lost that you needed recovering.
A 98% success rate proves we are a trusted Philadelphia flash drive recovery company & ready to help.
Of course, our data recovery services include options. Download your data when it's finished, online.
Also, choose a USB data recovery drive when we have a success. This is a drive to return to you, it holds your recovered files.
eProvided is the
Number-One Philadelphia data recovery company
, thus, our primary line of services, included below.
All Other Forms Of Data Recovery
Philadelphia Flash Drive Recovery
Damaged a device or it stopped working? Of course, don't panic. The data recovery experts at eProvided have your back. We recover files for customers daily. We've helped hundreds in Philadelphia breath sighs of relief by retrieving lost data. Thus, we can do the same for you. Contact our Philadelphia data recovery experts today for your free evaluation.
eProvided data recovery services on Instagram
.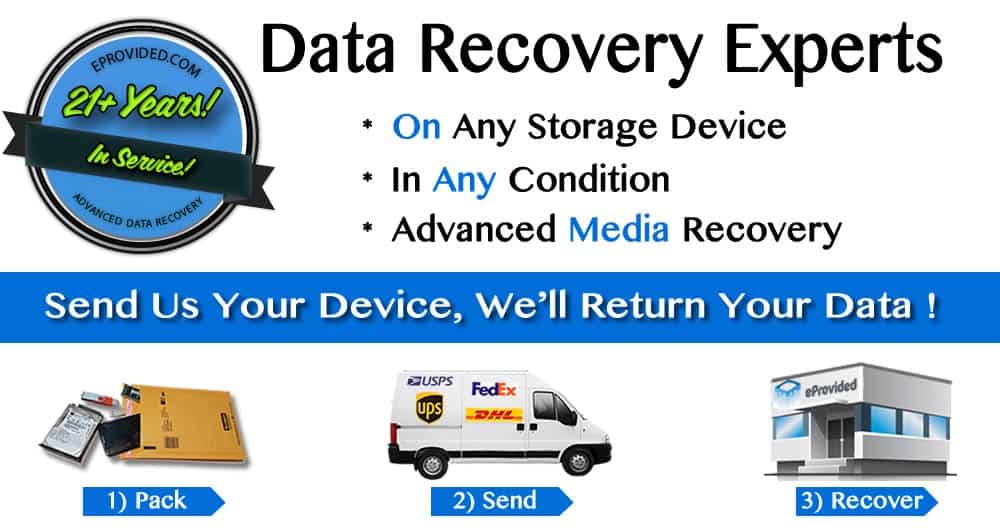 Philadelphia City Tidbits.
As laid out by William Penn, the settlement of Philadelphia only consisted of that part of the current that is located between Vine and South Streets and the Schuylkill and Delaware Rivers. The fact is that the city proper was that portion between Dock Creek and High, currently known as Market Street. This is where the settlers constructed huts on ground that was higher up, or dug caves in the banks of the Delaware River. In the meantime, the women were just as busy with their lighted their fire on the earthern floor, and having their kettle that was carried between two poles on a transverse stick. That was the way that they prepared the repast of frugal and homely for the meal of the dedicated builders.
The native Indians were sometimes present, either as venders of their venison and other game and from the neighboring wilds, or as spectators of the improvements that were in progress. The earliest pioneers were the Dutch and the Swedes, and as neighbors, brought their goods to market as a matter of course.
However, settlements were established outside of these boundaries, and in the course of time they had separate governments and were separately incorporated, which made congeries of districts and towns, with the entire group being simply known as Philadelphia. Many of these were located immediately contiguous to the city proper, which included West Philadelphia in the west, Penn District, Spring Garden, Kensington, and the Northern Liberties in the north, and Moyamensing and Southwark to the south. All of these were considered one community that was continuously being built up.
In addition to these, there were numerous other outlying settlements, villages, and townships that were close to the built-up community, although detached from it. These included Kingsessing and Passyunk, Mantua, Blockley, Francisville, Hamilton Village, the Falls of Schuylkill, unincorporated Penn Township, Germantown, Roxborough, Rising Sun, Fox Chase, Port Richmond, Nicetown, Holmesburg, te unincorporated Northern Liberties, Frankford, Bridesburg, and Harrowgate.
These were all consolidated under one municipal government in 1854, and the boundaries of which are coincident with those of the old county of Philadelphia.
Several of the buildings of Southwark were inhabited by seafaring men and sea captains, and until recently, a significant number of its inhabitants were the families of watermen and other seagoing people. The shipyards, mast-yards, and lumberyards have relocated to other locations, and their old locations are currently occupied by the depots and wharves of the Red Star and American lines of ocean steamships, The shipping-piers of the Pennsylvania Railroad Company, the great grain elevators and warehouses, the depots and wharves of the molasses, sugar, and West Indies trade, and commercial warehouses. The district was also characterized by the extensive iron works and machine shops of Savery, Merricks, Morris and Tasker, as well as others, in addition to the mechanical work that was promoted by the navy yard, which was located on Federal Street.
Next to the river front, there were cordwood yards and wharves, as well as extensive lumberyards in the Northern Liberties. Most of the wood-yards have been long gone and been replaced with shipping wharves, depots, railroad landings, commercial warehouses, and large markets for farm produce. However, some of the lumberyards still remain. This district was also characterized, especially next to Second Street, by its farmers' market-yards for the wholesale trade in farm products such as poultry, butter, meats, and vegetables, as well as other farm products from the farms of the adjoining country. Some of the fine old produce yards and market taverns still remain, although their marked characteristics have become somewhat obscured by the expansion of Philadelphia. Third Street was the site of a large wholesale trade in groceries, provisions and leather, while Second Street was famous for its fine retail shops, long before the consolidation of the Northern Liberties into the city. Second Street is currently by a double row of retail stores next to almost its entire length, for miles above and below as well as in the old Northern Liberties. Cohocksink Creek and Pegg's Run, which flowed through the Northern Liberties, were the location of many different extensive tanning yards. The Old Globe Mill is one of the pioneer mills in the great industries in Philadelphia, and was located close to the line of the Germantown Avenue, and the Northern Liberties below Girard Avenue. The Northern Liberties embraced what are currently known as the Eleventh, Twelfth and a portion of the Sixteenth Wards of Philadelphia.
Port Richmond occupies the Delaware River front to the northeast and north of Old Kensington, and, at that time, was made prominent by the establishment of the tidewater terminus of the Reading Railroad Company, as the result of immense coal traffic by sea. All at once this started to improve the unproductive land in the area, as offices, workshops, engine houses, coal depots, and shipping piers were followed by a large increase of population and the construction of buildings. Rapid progress and great activity was achieved in all respects. Although the district is now the center of a manufacturing trade that has but few superiors in the U.S., the coal trade built it up in the first place.
The other villages and districts that are currently incorporated into Philadelphia, have been built up so that they are currently, as the name implies, the city itself.