Orlando Data Recovery
Do you have a cracked microSD card that has caused you to lose data? Or, do you have a corrupted micro SD card, USB flash drive, M.2 SSD, or smartphone that has caused you data loss? If you've lost data from any storage device, eProvided can help you recover it. Have a broken SD card or unrecognized USB flash drive?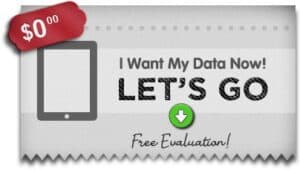 Data recovery professionals at eProvided recover files you've lost or damaged. All in all, you have a solution. Please call 1-866-857-5950, we'll get your files back.
micro
SD card broken in half
? eProvided is your one-stop solution. Specializing in flash drive recovery to Micro SD card recovery.
Cracked micro SD cards
are common. Thus, eProvided offers affordable pricing to retrieve valuable photos and lost videos. Of course, data loss you can't live without includes texts, damaged files or contacts lists. We can recover damaged files, lost files, or corrupted data from any device, regardless of the type of device. Need smartphone data recovery? Surely, we cover that as well.
Orlando Hard Drive Recovery
eProvided is a premier Orlando data recovery company. And, we recover any type of lost data from any storage device. eProvided will recover files even if broken, corrupted, or damaged. Experienced fresh or salt water file damage? To sum up, we offer a
free
evaluation and boast a success rate of 98%. Further, contact eProvided to talk with our experienced Orlando file retrieval engineers. In short, retrieve any damaged files or lost data with ease, CALL TODAY 1-866-857-5950.
Orlando Micro SD Card Recovery

Are you dealing with a broken smartphone or a dropped cell phone? Or, is your laptop not working properly? You are aware of the possible consequences of losing data thats mission critical. Precious memories from wedding photoshoots and important business files can be lost or corrupted. Have a micro SD card corrupted? Above all, our Orlando Micro SD card recovery engineers recover data fast. We also offer affordable and effective pricing.
What to expect from eProvided file recovery when attempting to recover lost data?
We are a trusted Orlando-based flash drive recovery company with a 98% success rate.
Our data recovery services include a variety of delivery options. Such as, data download, and recovery drive options.
Once we have successfully recovered your files, we will return them to you on a new USB data recovery drive.
Our Orlando data recovery experts will retrieve any lost data from a damaged cell phone.
We also offer Orlando Micro SD card recovery and Orlando thumb drive recovery services.
We offer a free diagnostic evaluation of your device, and our prices are affordable.
In fact, you only pay for data recovery services if we are successful in recovering your lost files.
It takes 1-3 days after your device arrives at our lab for file recovery to begin.
We always provide a free evaluation of your device upon arrival.
eProvided is the Number-One
Orlando data recovery company
, thus, our primary line of services, included below. Recover corrupted or lost files from any storage drive or device, even storage types not mentioned below.
Orlando Flash Drive Recovery
If your device is damaged or stopped working, don't panic. Of course, the data recovery experts at eProvided can help. We recover files for customers daily. We've helped hundreds in Orlando breath sighs of relief by retrieving lost data. Thus, we can do the same for you. Contact our Orlando data recovery experts today for your free evaluation.
eProvided data recovery services on Instagram
.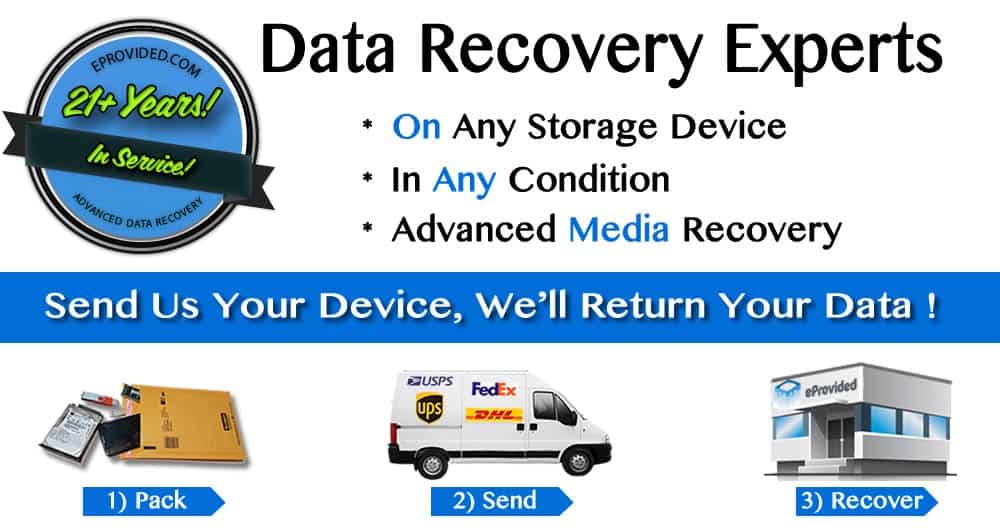 Orlando City Tidbits.
During the past 170 years there has been some phenomenal changes for what was once known as The Phenomenal City. The region was inhabited by the Seminole tribe of native Indians, before 1837, when the first European pioneers first arrived in the region of what is currently known Orlando, Florida. Supposedly, the name Orlando translates from the Seminole language into Wild and Separate. Historians believe that the Seminoles occupied the Central Florida area for between 6,000 and 12,000 years.
Between 1835 and 1842, the Second Seminole War raged, started when disagreements between the American pioneers and the native Indian tribes arose. These disagreements were about such things as slaves, cattle, and property. In the years following that war the native Indian tribes relocated, leaving the settlers who established their settlement around Fort Gatlin. Orange County, of which the city of Orlando is the county seat, was known as Mosquito County until 1845. Legend has it that the namesake of Orlando was an American soldier who was on sentinel duty for a scouting party named Orlando Reeves.
A native Indian approached disguised as a rolling log approached while a companion of Reeves slept. Reeves, who saw what was happening, fired his gun and woke up the other soldiers, and saved them from possible death. However, Reeves himself was shot by an arrow from a native Indian and died. The settlement was known as Jernigan, in honor of Aaron Jernigan, who was a pioneer from Georgia, before 1857, when the settlement was named Orlando. In 1850 the first post office opened.
Before the 1880's, the two largest industries in central Florida were cotton growing and cattle breeding. Also, in the 1880's, some of the settlers began growing citrus trees. The growth of Orlando in prosperity and size, on the part of the citrus growers, was associated with the need for better transportation to citrus marketplaces. In 1881, the first railroad arrived in Orlando. From the 1880's through the 1890's there was a plethora of new fruit growers. Rollins College was established in Winter Park in 1885. The streets of the community were lined with schools, hotels, churches, and office buildings and northern tourists started spending their summers in the region by 1886.
A freeze that lasted for three-days spelled disaster for almost all of the Orange County Citrus trees in 1894. The freeze cost the community approximately $100 million dollars which resulted in a disastrous effect on the community. People lost their jobs, packing plants and banks closed, and it took some 15 years before Orlando recovered fully.
From 1910 through 1920 the population of Orlando doubled, and the community was transformed into a major city from a rural citrus growing region. A great building boom helped the continuing prosperity of Orlando in the 1920's, as evidenced in 1923, by the opening of the Orlando Public Library as well as the 1926 opening of the Municipal Auditorium, which is currently known as the Bob Carr Auditorium. The WPA (Works Progress Administration) sanctioned by the federal government, helped with park development, the construction of a new football stadium in Tinker Field, and upgrading the Municipal Airport in the Great Depression of the 1930's. Many new jobs had been created by 1944.
After WW II, another building boom occurred and new shopping malls, roadways, and suburbs were constructed. The predecessor of the Lockheed Marietta Company started operating in 1956, and went on to become Central Florida's the largest employer. Eventually, many more workers and companies followed.
In 1971, the development of Walt Disney World fueled construction boom that included tourist related businesses, commercial shopping areas, banks, motels and hotels, as well as apartment buildings. In 1972, the s Municipal Justice Building for the city was constructed and in 1973, Sea World of Florida followed. As the result of the Disney-MGM theme park, which opened in 1989 and Epcot Center, which was constructed in 1982, tourism increased significantly. This was much to the dismay of many local residents, who were used to a sleepy backwater community and suddenly had to seal with a community that was quickly becoming a world class mecca for tourists. The community of Orlando has been recognized as one of the most popular vacation destinations in the world.
From the 1990's, through the 2000's, the economic climate was marked by diversification. The technologies and tools that were once intended for use by the military services were suddenly being applied to the business sector, and the area became a high-tech corridor. Industries such as biotechnology, digital media, simulation, and software started booming, which fueled even more development and growth. The primary industry on Orlando remains tourism, although the community has also developed a reputation for high-tech industries and businesses that are both unrelated and related to the entertainment industry.
Orlando, Florida is a wonderful place to live, work, play, and raise a family. The residents are very proud of the past and are looking forward to a bright future.