Mesa Data Recovery
Have a cracked microSD card causing you to lose data? Or, do you have a corrupted micro SD card, USB flash drive, M.2 SSD, or smartphone that's caused you data loss? If you've lost data from any storage device, eProvided can help you recover it. Have a broken SD card or unrecognized USB flash drive?
Data recovery professionals at eProvided recover files you've lost or damaged. All in all, you have a solution. Please call 1-866-857-5950, we'll get your files back.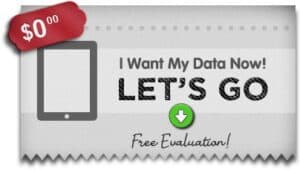 micro
SD card broken in half
? eProvided is your one-stop solution. Specializing in flash drive recovery to Micro SD card recovery.
Cracked micro SD cards
are common. Thus, eProvided offers affordable pricing to retrieve valuable photos and lost videos. Of course, data loss you can't live without includes texts, damaged files or contacts lists. Regardless of the type of device, we are capable of recovering damaged files, lost files, or corrupted data from it. You can count on us to provide smartphone data recovery services as well. In summary, we offer comprehensive data recovery services, including smartphone data recovery.
Mesa Hard Drive Recovery
eProvided is a premier Mesa data recovery company. And, we recover any type of lost data from any storage device. eProvided will recover files even if broken, corrupted, or damaged. From hard drive recovery to SSD file recovery and everything in-between. Experienced fresh or salt water file damage? To sum up, we offer a
free
evaluation and boast a success rate of 98%. Further, contact eProvided to talk with our experienced Mesa file retrieval engineers. In short, retrieve any damaged files or lost data with ease, CALL TODAY 1-866-857-5950.
Mesa Micro SD Card Recovery

Are you dealing with a broken smartphone or a dropped cell phone? Or, is your laptop not working properly? You are aware of the possible consequences of losing data thats mission critical. Precious memories from wedding photoshoots and important business files can be lost or corrupted. Have a micro SD card corrupted? Above all, our Mesa Micro SD card recovery engineers recover data fast. We also offer affordable and effective pricing.
What to expect from eProvided file recovery when attempting to recover lost data?
We have the ability to recover data from ANY type of device, regardless of its make or model, and our basic recovery services are priced under $100.00.
We are also a trusted Mesa-based flash drive recovery company with a 98% success rate.
We offer a range of delivery options as part of our data recovery services, including the ability to download recovered data, as well as the option to have it delivered on a recovery drive.
After successfully retrieving your files, we will provide you with a new USB data recovery drive containing the recovered data.
Also, our Mesa data recovery experts will retrieve any lost data from a damaged cell phone.
We also offer Mesa Micro SD card recovery and Mesa thumb drive recovery services.
Our pricing is affordable and we provide a free diagnostic evaluation of your device.
We operate on a "No Recovery, No Fee" policy, which means that we only charge data recovery service fees if we successfully retrieve your lost files.
Once we receive your device at our lab, we typically initiate the file recovery process within 1-3 days.
Upon receiving your device, we always perform a free evaluation to assess the extent of the damage and determine the feasibility of data recovery.
eProvided is the Number-One
Mesa data recovery company
, thus, our primary line of services, included below. Recover corrupted or lost files from any storage drive or device, even storage types not mentioned below.
Mesa Flash Drive Recovery
No need to panic if your data storage device has stopped working or is damaged. Our team of data recovery experts at eProvided can assist you in such situations, as we successfully recover files for our customers on a daily basis. We've helped hundreds in Mesa breath sighs of relief by retrieving lost data. Thus, we can do the same for you. Contact our Mesa data recovery experts today for your free evaluation.
eProvided data recovery services on Instagram
.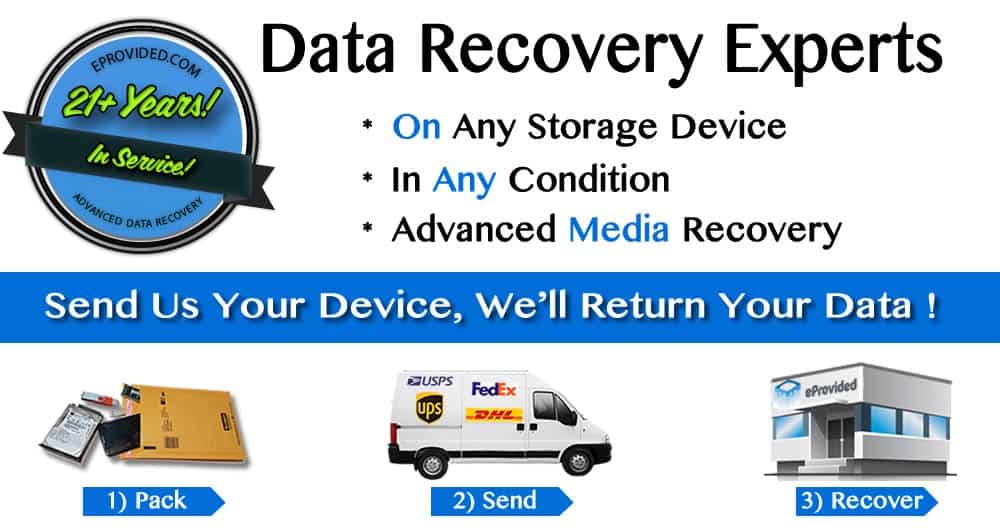 Mesa City Tidbits.
The agricultural destiny of Mesa, Arizona was started by the Hohokam Indian tribe who settled in the region, over 2,000 years ago. The Hohokam Indian tribe were peaceful farmers who developed an effective and sophisticated network of irrigation canals that converted the arid land around Mesa into arable soil. Gradually, the Hohokam Indian tribe vanished from the region and it is believed that possibly the Hohokam Indian tribe were driven out of the future Mesa region by Apache Indians or might have morphed into the Tohono O'dham Indian tribe. In any case, the tribe left an indelible mark on the desert that served well the farmers of all nationalities for 100s of years.
The conquistadores and Spanish explorers followed, which included both Father Eusebio Kino and Francisco Vasquez de Coronado passed close to Mesa as they wanted to convert the native Indians and looked for treasure. The Phoenix-Mesa region was also located next to the route to the legendary seven cities of Cibola, which was sought by Esteban or Estevanico, who was previously a Muslim slave who became an explorer after battles with the native Indians and hurricanes that both decimated his previous crew in Florida. The Apache tribe drove them out as rapidly as the Spanish tried to put down roots in southwestern Arizona. This tradition lasted throughout the 1700's.
In the early and middle 1890's, The United States Civil War and the Mexican War occupied most of the resources and time of the U.S. military. When the government elected to intervene in the clashes between the white pioneers and the native Indian tribes in the Southwest once some of Arizona was ceded to the United States and its forces were operating at something less than full power. During the late 1800's, the Western Indian Wars in were filled with relocations and massacres in the Mesa region. Until the Apache tribe agreed to resettlement, the United States Army did battle with the Apaches. However, many competing Apache tribes were co-located, which resulted in the resumption of hostilities until 1886, when the military was able to negotiate a surrender by Apache Chief Geronimo. It was in relative peace that a group of Mormon farmers, who had dealt with persecution and relocation themselves, founded the settlement of Fort Utah in Lehi, which was located just north of Mesa.
The 85 intrepid members of the First Mesa Company left Idaho and Utah, ten years prior to the surrender of Chief Geronimo surrender. the group was comprised of Latter-Day Saints, some of whom had been intrigued by the descriptions of Arizona and practiced polygamy brought the church elders back by the Mormon Battalion, which traveled through Arizona on its way back to Utah and fought in the Mexican War. The First Mesa Company relocated to Mesa, where they discovered and started clearing the irrigation canals that were left by the Hohokam Indian tribe, after stopping briefly in Lehi. Approximately one year later, the Second Mesa Company left from Idaho since the best property in Mesa had already been claimed. These pioneers established a settlement close by, known as Stringtown, which eventually merged into modern Mesa.
Fort Utah had been washed away by a flood in Lehi, during the late 1800's. Over time, it had become obvious that the lower desert lands were susceptible to unexpected and sudden floods, which permitted Mesa to thrive. It started looking like a city, complete with a newspaper known as the Mesa Free Press, saloons, a city hall, and an adobe pesthouse to control outbreaks of smallpox.
A doctor named A. J. Chandler had a considerable role in the establishment of Mesa. Dr. Chandler enlarged the canals made by the Hohokam Indian tribe using heavy machinery, and made them more effective for agricultural pursuits. Dr. Chandler began the first electric power plant and was the driving force behind the building of the first office complex in Mesa. In 1917, when the municipal government bought the it was one of the few cities in Arizona to own this kind a service. Until the 1960's, the earnings from these utilities provided the primary funding for all capital expenditures and also provided the financial underpinning for WPA (Works Progress Administration), during the years of the Great Depression. These WPA projects included a recreation department for the community, parks, paved streets, sidewalks, a library, a new city hall, as well as the first dedicated hospital facility.
Mesa had a population of some 7,000 people and was the third largest city in Arizona by 1940. During the early 1900's, the African American Mormons and Hispanics joined the Tohono O'dham Indians tribe as well as the Japanese and Chinese families who owned and farmed many different local businesses. During WW II, this eclectic populace provided an interesting backdrop for some events, especially considering the close proximity of the internment camp at the Gila River Indian Reservation, which was close by.
WW II also had another lasting industrial and cultural impact with the establishment of the Williams Air Force base and Falcon Field Airport as training locations for pilots. United States pilots trained at Williams Air Force base and the British pilots trained at Falcon Field Airport. Following the end of the war, many of those military families remained in the Mesa region. The supply and aeronautical training facilities at Williams Air Force base and Falcon Field drew aerospace and aviation companies to Mesa, which fueled the transformation to high-tech jobs from cotton and citrus farming during the middle 1960's. In 1993, Williams Air Force Base closed and soon became the Williams Gateway Airport.