Los Angeles Data Recovery
Have lost data from a cracked microSD? Or, have a corrupted micro SD card, USB flash drive, M.2 SSD or smartphone? Get it recovered now with eProvided. Have a broken SD card or unrecognized USB flash drive?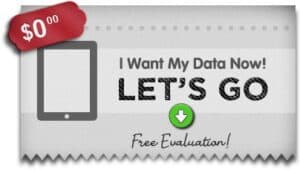 Data recovery professionals at eProvided recover files you've lost or damaged. All in all, you have a solution. Please call 1-866-857-5950, we'll get your files back.
micro
SD card broken in half
? eProvided is your one-stop solution. Specializing in flash drive recovery to Micro SD card recovery.
Cracked micro SD cards
are common. Thus, eProvided provides affordable pricing to retrieve important photos, or lost videos. Of course, data loss you can't live without includes texts, damaged files or contacts lists. We recover damaged files, lost files or corrupted data from any device of any kind.
Los Angeles Hard Drive Recovery
eProvided is a premier Los Angeles data recovery company. And, we recover any type of lost data from any storage device. eProvided will recover files even if broken, corrupted, or damaged. Experienced fresh or salt water file damage? To sum up, we offer a
free
evaluation and boast a success rate of 98%. Further, contact eProvided to talk with our experienced Los Angeles file retrieval engineers. In short, retrieve any damaged files or lost data with ease, CALL TODAY 1-866-857-5950.
Los Angeles Micro SD Card Recovery

Broken smartphone or dropped your cell phone? You had a laptop stop working? Thus, you know the implications that come with the loss of important data. Precious wedding photoshoots to important business files can become lost or corrupted. Have a micro SD card corrupted? Above all, our Los Angeles Micro SD card recovery engineers recover data fast. We also offer affordable and effective pricing.
What to expect from eProvided file recovery when attempting to recover lost data?
A 98% success rate proves we are a trusted Los Angeles flash drive recovery company.
Our data recovery services include a variety of delivery options. Such as, data download, and recovery drive options.
Choose a USB data recovery drive when we have a success. Finally, we return this to you, it holds your recovered files.
Our Los Angeles data recovery experts will retrieve any lost data from a damaged cell phone.
We also offer Los Angeles Micro SD card recovery and Los Angeles thumb drive recovery services.
Enjoy a free diagnostic evaluation of your device. Also, our prices are affordable.
In fact, you only pay data recovery fees if we recover lost files that you needed recovered.
How long it takes? File recovery begins 1-3 days upon arrival at our file recovery lab.
We always provide a free evaluation upon arrival.
eProvided is the Number-One
Los Angeles data recovery company
, thus, our primary line of services, included below. Recover corrupted or lost files from any storage drive or device, even storage types not mentioned below.
Los Angeles Flash Drive Recovery
Damaged a device or it stopped working? Of course, don't panic. The data recovery experts at eProvided have your back. We recover files for customers daily. We've helped hundreds in Los Angeles breath sighs of relief by retrieving lost data. Thus, we can do the same for you. Contact our Los Angeles data recovery experts today for your free evaluation.
eProvided data recovery services on Instagram
.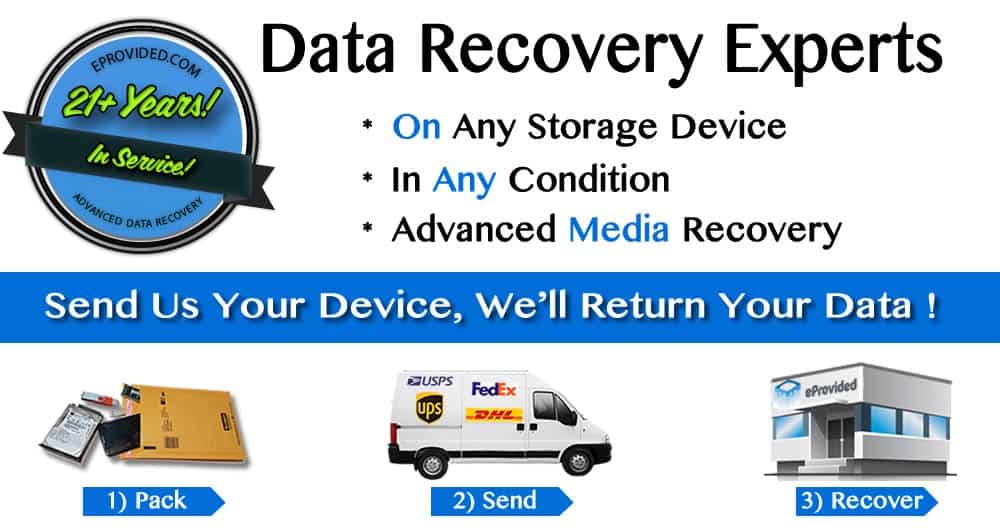 Los Angeles City Tidbits.
The human history of Los Angeles starts around 6000 BC, when the Chumash and Gabrieleño occupied the area. In the late 1700's, their hunter-gatherer existence ended when Spanish pioneers and missionaries arrived led by a Padre named Junípero Serra. The settlement was called El Pueblo de la Reina de Los Angeles, and was the first civilian settlement to become a flourishing farming community, although, for decades, remained an isolated outpost.
In 1821, once Spain lost its hold on the territory to Mexico, many of the Mexican residents wanted land in California. The Mexican governors secularized the missions and divided their land up into free land grants by the middle 1830's. Eventually, this became the cattle rancho or rancho system.
Between 1846 and 1848, the Mexican-American War raged, and American soldiers encountered some resistance from some Mexican commanders, such as General Andrés Pico. However, Los Angeles and the rest of California came under the rule of the United States. The year 1850 brought the incorporation of Los Angeles as a city.
By 1930, the population of Los Angeles had increased to two million people as the result of a series of seminal events, that included the 1913 opening of the Los Angeles Aqueduct, the 1908 birth of the movie industry, the 1907 the launch of the Los Angeles port, the 1892 the discovery of oil, the birth of the citrus industry in the late 1800s, the arrival of the transcontinental railroad during the 1870's, and the 1850's, collapse of the Northern California Gold Rush.
With the exception of the film industry, there haven't been many industries that have had as much of an impact on the economics in Los Angeles than the aviation industry. During WW I, the Lockheed brothers and Donald Douglas established aviation manufacturing facilities in Los Angles. With the help of billions of dollars' worth of military contracts, some 20 years later, the aviation industry helped the economy of Los Angeles during the Great Depression. The economy of Los Angeles was driven by defense contracts, up until the end of the Cold War in 1990.
There was an influx of newcomers that arrived in Los Angeles after WW II, which transformed Los Angeles into the current megalopolis that is today. However, it had its attendant problems, such as suburban sprawl, air pollution, and racial strife. In 1965 and 1992, there were some major riots that created a significant amount of distrust between various ethnic groups and the Los Angeles police department. In the late 1990's, a police corruption scandal certainly didn't alleviate tensions, while the arrival of a new police chief in 2002 named William Bratton from New York, did. While on his watch, violent crime decreased considerable in spite of some isolated incidents of police brutality. Chief Bratton has earned the respect of most ethnic groups.
Continuing to plague Los Angeles are soaring real estate prices, traffic, pollution, and explosive population growth between 2000 and 2010. However, overall morale remains high as the result of a decreasing crime rate, low unemployment, and a strong economy. In May 2005, a man named Antonio Villaraigosa was elected as the mayor of Los Angeles. This is the first Latino elected in the city since 1872. Maybe someday soon, even racial tensions may become a thing of the past.
During the 1990's the last of the automobile factories shut down. The steel mills and tire factories had shut down left earlier. The majority of the dairy and agricultural operations that were still prospering during the 1950's, have relocated outlying counties while the furniture industry has moved to Mexico and other low-wage countries. Aerospace production has decreased considerably, or relocated to states that have better tax conditions. The movie producers oftentimes find less expensive locations to produce commercials, TV programs, and movies. However, the music, TV, and movie are still based in Los Angeles, which is home to numerous well-paid technicians, executives, and stars. Many studios still operate in Los Angeles, such 20th Century Fox in Century City and CBS Television City at the corner of Beverly Boulevard and Fairfax Avenue. Century Fox in Century City. During the early 1900's, the manufacture of clothing started on a large scale. During the 1920's, the fashion industry emerged with an emphasis on leisure clothing and sportswear, and, in 1945, expanded to second place behind New York. In 1957, Toyota completed its first overseas office in Hollywood, and sold 257 cars in the United States. In 1982, it relocated its operations to Torrance as the result of easy access to LAX airport as well as port facilities. The company sold 2.2 million vehicles in the United States, and announced that it would relocate 3,000 of its employees to Plano, Texas, close to Dallas, to be nearer to its American factories. Many other Japanese companies followed Toyota to Los Angeles, because of its reputation as the national trendsetter as well as its location.