El Paso Data Recovery
Do you have a cracked microSD card that has caused you to lose data? Or, do you have a corrupted micro SD card, USB flash drive, M.2 SSD, or smartphone that has caused you data loss? If you've lost data from any storage device, eProvided can help you recover it. Have a broken SD card or unrecognized USB flash drive?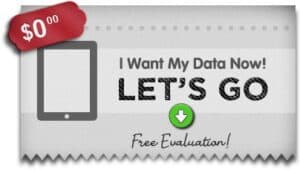 Data recovery professionals at eProvided recover files you've lost or damaged. All in all, you have a solution. Please call 1-866-857-5950, we'll get your files back.
micro
SD card broken in half
? eProvided is your one-stop solution. Specializing in flash drive recovery to Micro SD card recovery.
Cracked micro SD cards
are common. Thus, eProvided offers affordable pricing to retrieve valuable photos and lost videos. Of course, data loss you can't live without includes texts, damaged files or contacts lists. We can recover damaged files, lost files, or corrupted data from any device, regardless of the type of device. Need smartphone data recovery? Surely, we cover that as well.
El Paso Hard Drive Recovery
eProvided is a premier El Paso data recovery company. And, we recover any type of lost data from any storage device. eProvided will recover files even if broken, corrupted, or damaged. Experienced fresh or salt water file damage? To sum up, we offer a
free
evaluation and boast a success rate of 98%. Further, contact eProvided to talk with our experienced El Paso file retrieval engineers. In short, retrieve any damaged files or lost data with ease, CALL TODAY 1-866-857-5950.
El Paso Micro SD Card Recovery

Are you dealing with a broken smartphone or a dropped cell phone? Or, is your laptop not working properly? You are aware of the possible consequences of losing data thats mission critical. Precious memories from wedding photoshoots and important business files can be lost or corrupted. Have a micro SD card corrupted? Above all, our El Paso Micro SD card recovery engineers recover data fast. We also offer affordable and effective pricing.
What to expect from eProvided file recovery when attempting to recover lost data?
We are a trusted El Paso-based flash drive recovery company with a 98% success rate.
Our data recovery services include a variety of delivery options. Such as, data download, and recovery drive options.
Once we have successfully recovered your files, we will return them to you on a new USB data recovery drive.
Our El Paso data recovery experts will retrieve any lost data from a damaged cell phone.
We also offer El Paso Micro SD card recovery and El Paso thumb drive recovery services.
We offer a free diagnostic evaluation of your device, and our prices are affordable.
In fact, you only pay for data recovery services if we are successful in recovering your lost files.
It takes 1-3 days after your device arrives at our lab for file recovery to begin.
We always provide a free evaluation of your device upon arrival.
eProvided is the Number-One
El Paso data recovery company
, thus, our primary line of services, included below. Recover corrupted or lost files from any storage drive or device, even storage types not mentioned below.
El Paso Flash Drive Recovery
If your device is damaged or stopped working, don't panic. Of course, the data recovery experts at eProvided can help. We recover files for customers daily. We've helped hundreds in El Paso breath sighs of relief by retrieving lost data. Thus, we can do the same for you. Contact our El Paso data recovery experts today for your free evaluation.
eProvided data recovery services on Instagram
.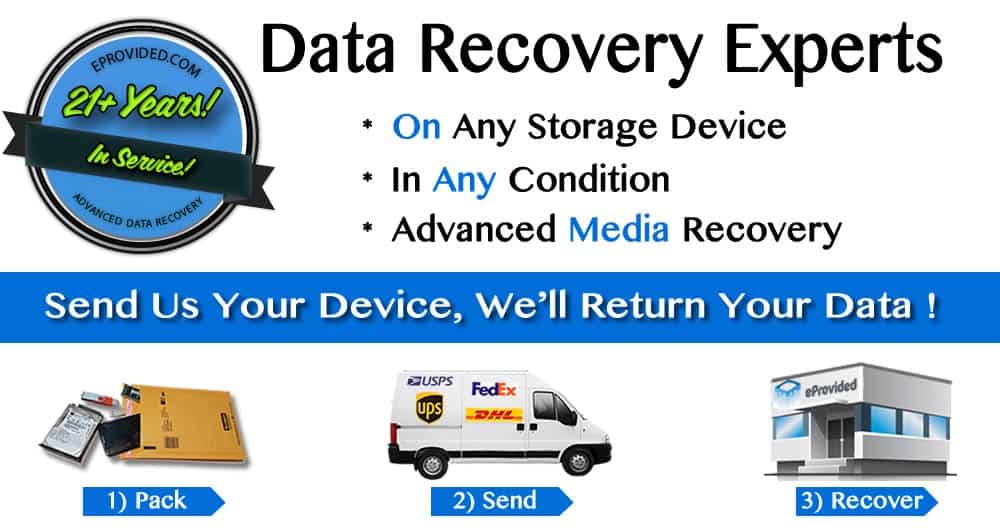 El Paso City Tidbits.
El Paso is located where the Rio Grande River brings water to the Chihuahuan Desert through the rugged mountain at the westernmost tip of Trans-Pecos Texas. The river valley is a rich plain that supports many different plants and trees, although the surrounding landscape is primarily desert scrub growth on the mountain sided and low hills. The stage for the story of the settlements and missions of the El Paso valley is this dramatic landscape and its evolution into one of the most productive agricultural region in the area during the Spanish reign.
El Paso encompasses the region, which includes what is currently known as the small communities of San Elizario, Socorro, and Ysleta, as well as the larger communities of Juarez and El Paso. Native Indians inhabited El Paso for thousands of years prior to the arrival of the Spanish. It was an importation stop for Spanish explorers who were traveling to Mexico in the 1500's, on their way to New Mexico to convert the population of native Indians to Christianity and searching for riches. A Spanish explorer named Antonio de Espejo spoke of El Paso, in 1583, as having abundant water in large pools and marshes, rich natural deposits of salt, several pasture lands and forests, mineral deposits, buffalo herds close by, and a very good climate and land.
In 1609, following the establishment of Santa Fe, El Paso became a critical point in the long south-north route of trade and communication between the Spanish missions and settlements, and the Mexican interior, which is currently known as the Camino Real.
The story of the missions of El Paso is very different than that of other Spanish missions. Only three missions in the El Paso region were established in an effort civilize the native Indians in the region, unlike some of the more well-known missions of Southern Texas. The rest were established by the hostages and refugees from the Pueblo Revolt in New Mexico in 1680, and the native Indians had already been civilized by the Spanish. The Puebloans from the north also brought their own customs and traditions with them, that included farming skills that they had developed over hundreds of years. These native Indians were alternatively accommodating and hostile to the Spanish. For some time, they maintained a separate and unique even though they were Christian Indians.
At one time, El Paso was home to the Tompiro, Tigua, Tano, Suma, Jano, Piro, and Manso Indians. These Indian tribes are in addition to the Jumano and Apache Indian tribes and many other ancient Indian tribes whose names have been forgotten. Ancestors of some of these Indian tribes survived into the late 1800's, and were interviewed by an archeologist and Southwest historian named Adolph Bandelier. Nearly all who were interviewed had lost track of their tribal identity forgotten their native languages and primarily spoke chiefly Spanish. Although their official status and rights to their land have been a matter of contention, these days, only the Tigua Indian tribe remain as an organized group. Texas recognized the Tigua as a Texas Indian tribe, in 1967. Back then, there were about 100 Tigua Indian families that resided in Ysleta. They didn't receive federal recognition as an American Indian tribe until 1987.
In time, there were some dramatic changes in the valley, in both the physical and cultural world. The original inhabitants of the region were hunter-gatherers who peacefully traded their goods and pottery across the southwest desert while roaming all over the valley and fell victim to more hostile northern Plains Indians, warfare and disease from the Spanish. The Spanish system of religion, economy, and government replaced their traditional way of life.
There was also change to the life blood of the valley, known as the Rio Grande River. Settlements and buildings were destroyed and agricultural fields were washed away repeatedly by floods. This forced the native Indian laborers and the Spanish either relocate them to another location or continuously rebuild them. As the river moved southwestwardly progressively from its established channel, the river was continuously changing its course. This left the small Spanish settlements and communities, native pueblos, and missions on the opposite side of the river on the northern bank, in territory that would eventually become the state of Texas. The influx of white pioneers and settlers and the arrival of the railroads brought with widespread political changes that would again change the lives of residents of the El Paso valley.
The settlements next to the river valley to the south still maintain vestiges of their native roots and Spanish Colonial, along with some modern innovations, and are among the oldest continuously occupied communities in the Southwest, although of El Paso currently has a population of more than 650,000 people and is an industrialized center. Three of the rebuilt Spanish Colonial churches are crucial centers of their communities and still hold Catholic church services. Here ceremonies blending Spanish and native traditions, dance and song are one of the few connections to the past.