Cleveland Data Recovery
Do you have a cracked microSD card that has caused you to lose data? Or, do you have a corrupted micro SD card, USB flash drive, M.2 SSD, or smartphone that has caused you data loss? If you've lost data from any storage device, eProvided can help you recover it. Have a broken SD card or unrecognized USB flash drive?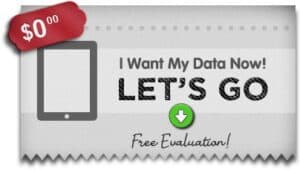 Data recovery professionals at eProvided recover files you've lost or damaged. All in all, you have a solution. Please call 1-866-857-5950, we'll get your files back.
micro
SD card broken in half
? eProvided is your one-stop solution. Specializing in flash drive recovery to Micro SD card recovery.
Cracked micro SD cards
are common. Thus, eProvided offers affordable pricing to retrieve valuable photos and lost videos. Of course, data loss you can't live without includes texts, damaged files or contacts lists. We can recover damaged files, lost files, or corrupted data from any device, regardless of the type of device. Need smartphone data recovery? Surely, we cover that as well.
Cleveland Hard Drive Recovery
eProvided is a premier Cleveland data recovery company. And, we recover any type of lost data from any storage device. eProvided will recover files even if broken, corrupted, or damaged. Experienced fresh or salt water file damage? To sum up, we offer a
free
evaluation and boast a success rate of 98%. Further, contact eProvided to talk with our experienced Cleveland file retrieval engineers. In short, retrieve any damaged files or lost data with ease, CALL TODAY 1-866-857-5950.
Cleveland Micro SD Card Recovery

Are you dealing with a broken smartphone or a dropped cell phone? Or, is your laptop not working properly? You are aware of the possible consequences of losing data thats mission critical. Precious memories from wedding photoshoots and important business files can be lost or corrupted. Have a micro SD card corrupted? Above all, our Cleveland Micro SD card recovery engineers recover data fast. We also offer affordable and effective pricing.
What to expect from eProvided file recovery when attempting to recover lost data?
We are a trusted Cleveland-based flash drive recovery company with a 98% success rate.
Our data recovery services include a variety of delivery options. Such as, data download, and recovery drive options.
Once we have successfully recovered your files, we will return them to you on a new USB data recovery drive.
Our Cleveland data recovery experts will retrieve any lost data from a damaged cell phone.
We also offer Cleveland Micro SD card recovery and Cleveland thumb drive recovery services.
We offer a free diagnostic evaluation of your device, and our prices are affordable.
In fact, you only pay for data recovery services if we are successful in recovering your lost files.
It takes 1-3 days after your device arrives at our lab for file recovery to begin.
We always provide a free evaluation of your device upon arrival.
eProvided is the Number-One
Cleveland data recovery company
, thus, our primary line of services, included below. Recover corrupted or lost files from any storage drive or device, even storage types not mentioned below.
Cleveland Flash Drive Recovery
If your device is damaged or stopped working, don't panic. Of course, the data recovery experts at eProvided can help. We recover files for customers daily. We've helped hundreds in Cleveland breath sighs of relief by retrieving lost data. Thus, we can do the same for you. Contact our Cleveland data recovery experts today for your free evaluation.
eProvided data recovery services on Instagram
.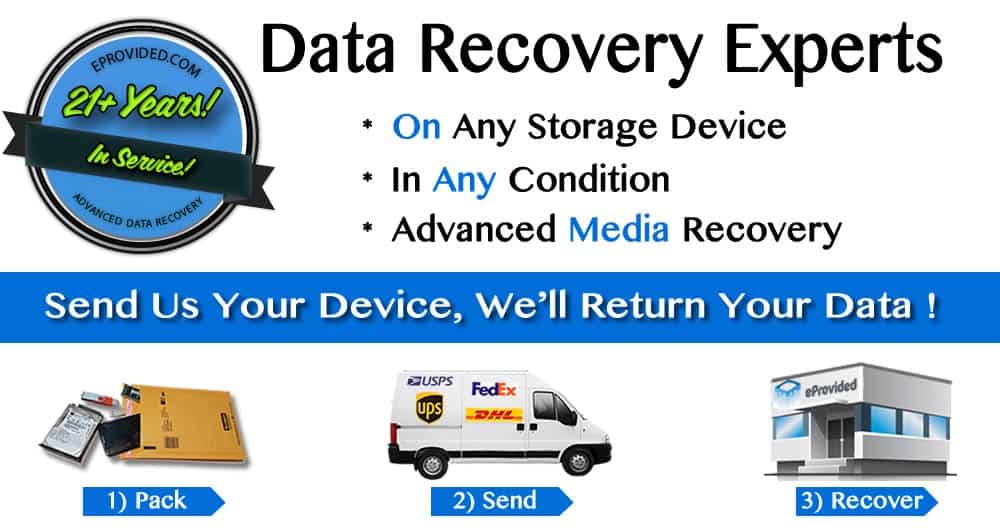 Cleveland City Tidbits.
The first settlement to be established by the Connecticut Land Company in the Connecticut Western Reserve was Cleveland, Ohio. An investor in the company who led the survey of the property within the Western Reserve was a General, named Moses Cleaveland, who was the namesake of the settlement. The settlement was situated next to the easternmost bank of the Cuyahoga River. The community has always been spelled Cleveland, rather than Cleaveland, as the result of a spelling error on the initial map. In 1796, the first survey of Cleveland was finishes, which included some 220 lots. Originally, the land company wanted $50 for the lots in the settlement, although they quickly determined that not many people were willing to pay that much to live there. A company representative determined that only three people were living in Cleveland, as late as 1800. There were only 57 people living there by 1810. In 1807, Cleveland became the county seat of Cuyahoga County, in spite of the small population.
It wasn't until the end of the war of 1812, that the population of Cleveland began to show some positive population growth, although the settlement was located close to Lake Erie. By this time, money was being invested in a harbor for the community and road improvements. The threat of attacks by native Indians had ceased. Cleveland came to be called a market community where merchants could offer their goods from the east and farmers brought their produce crops to sell. However, as the result of the lack of suitable roads that connected the rest of Ohio to Cleveland, the community grew slowly. The population of Cleveland was only 606 people by 1820.
As the result of some new kinds of transportation, Cleveland experienced some growth in the 1820's. During the 1820's, Cleveland was connected to the Atlantic Ocean by means of the Erie Canal. The first steamboat on Lake Erie was named Walk in the Water, which permitted more rapid trade between other locations on the lake and Cleveland. From the 1820's through the 1830's, the building of the Ohio and Erie Canal, which connects the Ohio River with Lake Erie. The railroad arrived in Cleveland during the 1850's. In only four decades, the population had increased to over 40,000 people from less than 1,000 people.
Cleveland became an important industrial community in the late 1880's. Located close to large deposits of iron ore and coal in addition to being next to many different transportation routes, Cleveland was set for a prosperous future. During the 1860's, a man named John D. Rockefeller and his partners started the Standard Oil Company in Cleveland. During this same time period, a man named Samuel Mather enhanced the economic importance of Cleveland by starting to produce steel. Some 28% of the workforce in Cleveland were working in the steel mills. Although, some of its residents were sometimes suffering, Cleveland became an important industrial center. Both the oil and steel companies experienced hard financial times, during the Great Depression. Many businesses had to lay their workers off, in order to remain afloat. Approximately a third of the workers in Cleveland were out of work in the third full year of the depression.
In northern Ohio, in the late 1800's, and the early1900's, Cleveland became a leader in social and cultural activities. Euclid Beach Park was completed and opened in 1894. The local residents named the amusement park the Coney Island of Cleveland. In 1801, American League professional arrived in Cleveland. The original name of the baseball team in Cleveland was the Cleveland Blues. However, the team was renamed to the Cleveland Indians in 1915. Both the Cleveland Orchestra and the Cleveland Museum of Art were established in Cleveland in the late 1910's.
Cleveland played an important role in national politics in the first half of the 1900's. The Republican Party held its National Convention in Cleveland in 1924 and again in 1936.
Cleveland experienced some hard times after WW II. In 1950, the population of the community peaked at nearly one million people. Since then the population has been declining. In 2000, about 500,000 people lived in Cleveland. In 1946, the professional football team, known as the Cleveland Browns were organized. The original Cleveland Browns relocated to Baltimore, Maryland and became known as the Baltimore Ravens in the 1990's. In 1970, Cleveland was awarded this a professional basketball team, known as the Cavaliers, by the National Basketball Association.
In 1969, an oil slick on the Cuyahoga River caught fire. The U.S. District Court decided the city schools in Cleveland had to be segregated by race in 1976. In 1978, Cleveland was the first community to default on its financial obligations since the Great Depression. At the time, Cleveland was over $30 million dollars in debt. Up until 1987, Cleveland stayed in default.
In the recent years, the residents have had much to celebrate, in spite these negative events. In the 1990's, the Cleveland Indians became on the American League's leading teams. The Rock and Roll Hall of Fame was completed and opened in 1995. During the last 20 years, Cleveland has been named an All-America City on many occasions. Cleveland was awarded another professional football team, and the Cleveland Browns were reborn. The City of Cleveland has once again become an important cultural and economic hub in the Midwest.