USB repair is very common. These plug-and-play portable storage drives makes for a simpler file transfer between different computers.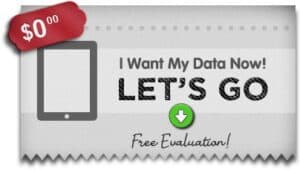 You can find flash storage inside SSDs, external drives, laptops, tablets, and more. Click here for USB recovery options if you have lost data on your USB drive. USB sticks make it easy to back up important files from your PC, and boot your system away from home.
When functioning properly, a user simply plugs the drive into an open USB port. The computer's operating system will recognize the device and assign it a drive letter. Unlike most other removable drives, the USB device doesn't require rebooting. Also, doesn't require an external or battery power supply of any kind.
You can purchase USB drives that have additional security features, such as password protection. Some drives come with downloadable drivers that allow the device to interface with older systems that may not have USB ports. Most flash drives offer a storage capacity of upwards to 256 gigabytes. Many consumers attempt USB stick repair, and ultimately, make matter worse.
Can a physically damaged USB drive be repaired?
The chances of a successful USB recovery relies on the structure of the USB drive, and where the damage is. If you've accidentally snapped the USB port, reach out to professional data recovery experts. With that said, if there's physical damage to the memory chip, there's no chance at a successful recovery. There are lots of videos on how to repair broken USB drives, but it's a risky attempt. You need flash recovery experts, who will provide reliable results and exceptional data security. eProvided provides a free evaluation for every case received. Chat with a live engineer today, for further help in recovering your data.
USB drive repair takes a certain expertise. Although, most consumers will gravitate towards a "DIY" or "fix it yourself" videos. Almost every consumer ends up damaging the USB beyond repair. Flash drive repair engineers at eProvided specialize in extreme data recovery. Your physically broken USB drive still has a chance at a successful recovery. In the end, don't attempt USB drive repair unless you're skilled in soldering USB drives. Ultimately, this could make matters worse, especially if you require professional USB recovery.
USB drive repair and data recovery explained.
Thanks to the popularity and usefulness of this compact device, it's not uncommon for it to need repair. Once unexpected damage to your USB drive causes you to lose files, what can you do? Because of tiny circuits, it's difficult to solder connections. Professional USB recovery experts can retrieve your data. Those attempting USB repair at home often make things worse. In the end, if you melt the circuit board trying to solder points to wires, it can lead to permanent data loss. In the event that your flash drive is broken or isn't working properly, here's a step-by-step process for conducting a basic fix.
Contacting eProvided for fixing a USB drive.
At the first sign of trouble, you should determine whether you have in fact lost your data and have no other backups. As a rule of thumb, always endeavor to keep at least one backup of the data on your flash drive. This way, if some or all data is in fact lost, you don't need to panic.
Contact eProvided and visit the website to submit your case. You've determined that you have indeed lost data. You thought you had a backup, but you can't find it. Don't panic. There's a good chance your data can be retrieved. It's time to contact the expert. You can directly access our case submission form at top right.
Shipping to eProvided.
Ship your damaged device to eProvided properly using bubble wrap or a padded envelope. Your device may or may not already have physical damage. As you ship it to us, it's important to ensure no further damage ensues. Be sure to wrap the device in bubble wrap or use a padded envelope—you can even do a combination of both if you prefer.
Wait for eProvided to contact you after we have evaluated what has taken place. Once we receive your USB device, we're going to take a good look at it—both physically and internally. We'll diagnose the problem and contact you as soon as we've finished a thorough evaluation. When we speak, we'll discuss the best plan of action. We'll keep in close contact, and should our recovery method need modification, we'll notify you before we proceed.
Decide on the best method to deliver your recovered data so that you can safely have it back in your hands.