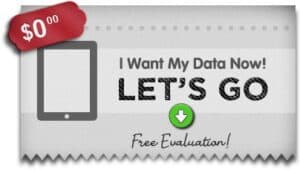 eProvided, a leading SD recovery company, sheds light on what to do if you're facing camera card failure. It's a common concern for both professional and amateur photographers. When the dreaded moment hits, and you're staring at potential photo loss, eProvided SD card recovery becomes a critical solution. Trust the expertise of eProvided digital image recovery experts to assist in retrieving your lost photos.
SD card failure can become quite stressful. One moment, you're capturing moments in the golden hour, and the next, everything goes wrong. You go home and connect your SD card to the laptop, and images are missing. What do you do? Of course, the average person becomes a little frantic if they've never experienced this. If your images are not showing up even after renaming it, how do you get them back? eProvided data recovery engineers provide free analysis for every case received. Formatting an SD or microSD card can lead to images disappearing and the deletion of photos all together. Safely recover all files with the help of eProvided professional data recovery experts.
Logical Damage & SD Card Recovery Services.
Experiencing data loss due to a failed SD card? If you're reading this, chances are you've run into an SD memory card error. Low level reformatting an SD card leads to total data loss. In the end, this means your files could be gone for good. If you encounter such an error, halt the use of the memory card immediately. Continued use can exacerbate the damage, reducing the likelihood of successful SD file recovery.
If you need SD card restoration, call eProvided right away. Damaged or corrupted SD cards won't allow you to access data stored on it. Contact certified data recovery experts to safely restore all your images and files. Damaging digital card files is easier than you expect.
Fun fact: Yanking out the memory card mid-data-write will damage your photos. And, this causes SD card corruption. Also, tossing a memory card into different cameras without a proper format beforehand can corrupt your images. It's the little things that keep your memories and memory card safe.
Above all, memory card recovery is crucial for professional and aspiring photographers. SD card corruption, cracked SD card solutions, and more. Weddings, graduations, holidays, vacations, milestones – retrieve them all. SD card recovery service are available with eProvided call us today!
Recover Photos from Failed Memory card.
Smartphone image corruption, as well as memory card image corruption, resolved! Data recovery engineers at eProvided retrieves all data loss from any scenario you can think of. Improperly formatting an SD will result in an image-error, compromising your data. Smartphone's may become corrupted due to virus infections. So, watch out for accidental malware downloads. If your phone's operating system fails, SD corruption begins. Making it impossible to access images, and files. Recover photos from your broken memory card using our digital image recovery service.
Raw SD card recovery & file recovery techniques.
eProvided manages raw SD card recovery & file recovery techniques to get data back. Hence, dumping raw data from corrupted SD memory cards is the way to go. Using a breakout board for file recovery is essential. Clearly, understanding how to unscramble raw data is crucial. So, understanding industry techniques in recovering data must be a priority. For example, a few hints below.
Have a NAND flash breakout board. Also, purchase any necessary file recovery tools.
Have a clear understanding of memory card pinouts & monolithic memory cards.
SD card controllers can stop functioning at random.
Methods of SD recovery experts.
Nevertheless, here are a few options outlined below.
1. Our initial approach at eProvided involves using our in-house proprietary hardware and software recovery to attempt retrieving lost data from the SD memory card.
2. The second option involves eProvided dismantling the card. We place the SD card under a microscope for a closer look. Also, crucially, try fixing any physical issues. Blown capacitors, circuits, or severed connections can occur.
3. The third option zooms in on the actual storage chip inside the card. This NAND chip holds the lost data (unless deleted). eProvided's MicroSD card recovery experts can directly access the lost data by extracting RAW data from the actual memory chip. After the data dump concludes, an algorithm steps in. Eventually, the RAW hexadecimal data transforms back into the client's files.
These three options above give you a snapshot of what eProvided, the SD card recovery expert, can do. Begin your data recovery journey by calling eProvided at 1-866-857-5950! Rest assured, you're in capable and professional hands here at eProvided!